After spending some time with
Hector, the amazing Mexican
who became president of the national nudist federation, and after hanging out with the great nudist group from Guadalajara (really, you should visit these people sometimes, you'll love them!), we had to move on. Away from the hills, away from the mainland, and on to the coast.
If you Google "
nude beach Mexico
", you'll find a lot of information about that small Mexican part in the very south called Yucatan. Well, those websites are wrong. There is only one official nude beach in Mexico and it's on the whole other side of the country. At the Pacific Ocean. And it's called Zipolite.
More information about this beach and its surroundings will follow pretty soon, but let's first talk about some good places to stay. In total, we'll be staying at three places in Zipolite. Three completely different places catering for a completely different kind of public. The number one was Brisa Marina. Truth be said, it's more like a backpacker place than a nudist hotel but it's probably the cheapest place you'll ever find directly on a beach and certainly the cheapest one on a nude beach. And it is a great place. And you can be naked there.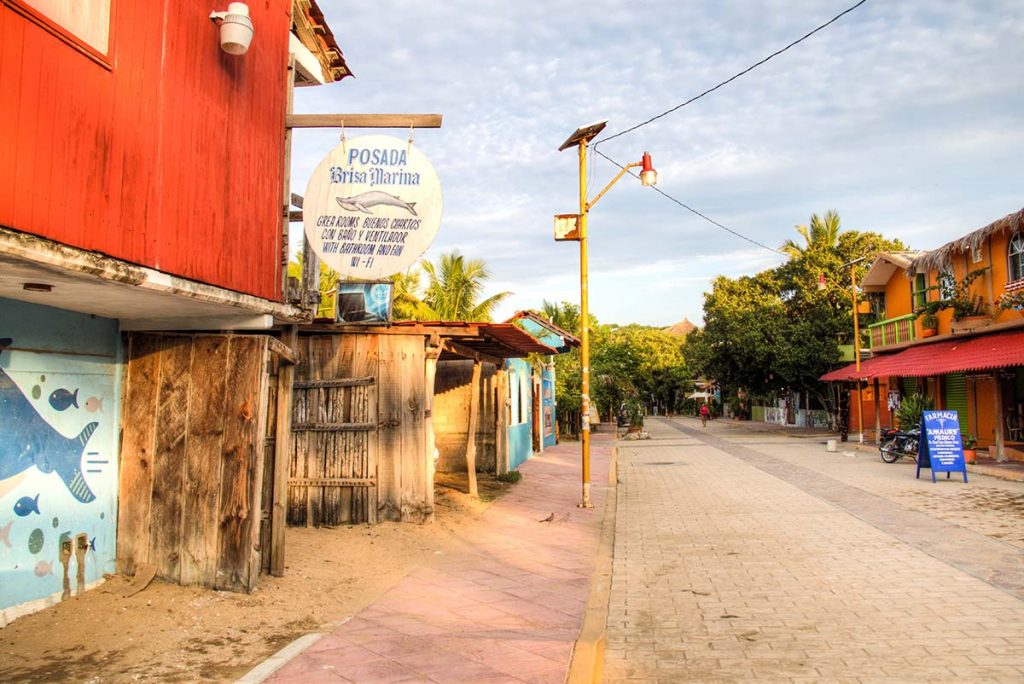 How to get to Brisa Marina
What did we just say? It's RIGHT on the beach! And not just any part of the beach… In Zipolite (or just "Zipo" as the locals call it) there are two parts: downtown and Roca Blanca. Guess where all the magic happens… You're wrong… It's at Roca Blanca. This northern part of Zipolite has its own main street where most of the restaurants, bar, and shops are. We don't want to say that it's crappy to stay at downtown Zipo, Roca Blanca is just… well… better.
Getting to Zipolite might be a bit tricky as there are no international airports nearby. The major airport is Oaxaca, but don't fly to this one. Seriously! On Google maps, it surely looks like just a stone throw away, but in reality, you'll be on a bus for 6 to 9 hours before you make it to Zipo. We repeat: Don't fly to Oaxaca.
There are two smaller airports much closer by. The smaller one is Puerto Escondido (domestic) at about an hour's drive away and the larger one is Huatulco (international) which is also more or less an hour away.
If you're arriving by bus, you'll end up at the bus station in Pochutla and either have to take a collective (like a truck but with people in the back) or a taxi which will set you down about 150 to 200 pesos (7-10 dollars) depending on your negotiation skills.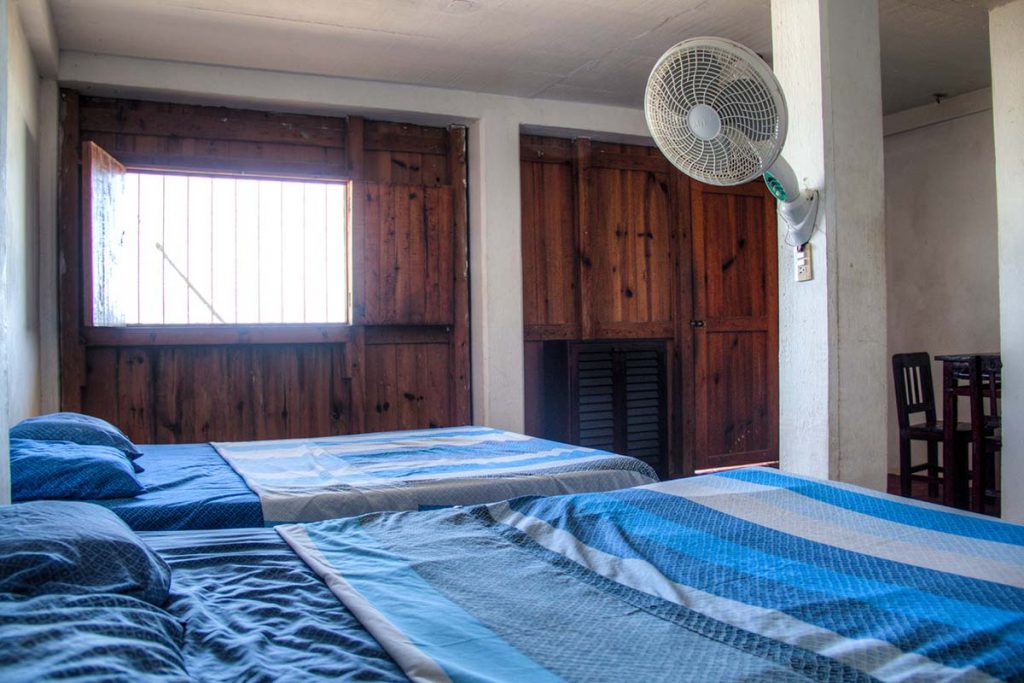 Where to stay at Brisa Marina
Brisa Marina caters to different kinds of travelers, from the almost completely broke to the budget-conscious ones. It's one of the cheapest places around and certainly the best value for your money if you're traveling on a tight budget. They have several different types of rooms ranging from the wooden cabana with a shared bathroom to a two queen size bedroom with a private bathroom and a terrace with a beach view. Was it because we had been fighting so many times for the blankets during the last year or was it because we really wanted the beach view room? We'll leave that in the middle. But we couldn't even remember when it was the last time that we could wake up with the sound of the waves and walk out onto our balcony and have the ocean right in our faces. It must have been forever. But there it just was…
Nick used to wake up early in the morning and go sit outside, listen to the ocean, seeing the waves crash in the moonlight and then get back to bed and sleep until noon. Good times.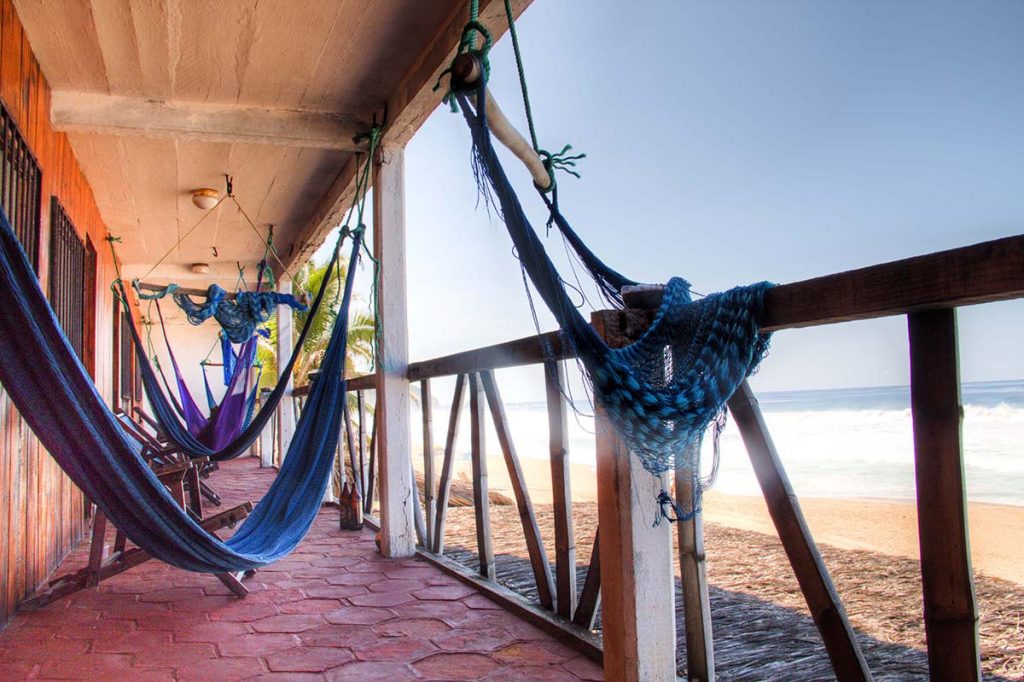 What to do at Brisa Marina
Well, it's a budget hotel, so don't expect too much from the facilities. Brisa Marina doesn't have its own restaurant, but if you want a tip for a great breakfast place, just go next door to "A nice place on the beach". We kid you not, that's really the name of the place. They serve reasonably priced delicious breakfast. The swimming pool is about twenty steps away, it's the largest you've ever seen and has an impressive wave system (yes, we're talking about the ocean) and that's it. Brisa Marina is the place where you come to swim in the ocean, relax on the beach or watch the waves break from your balcony. This is beach life.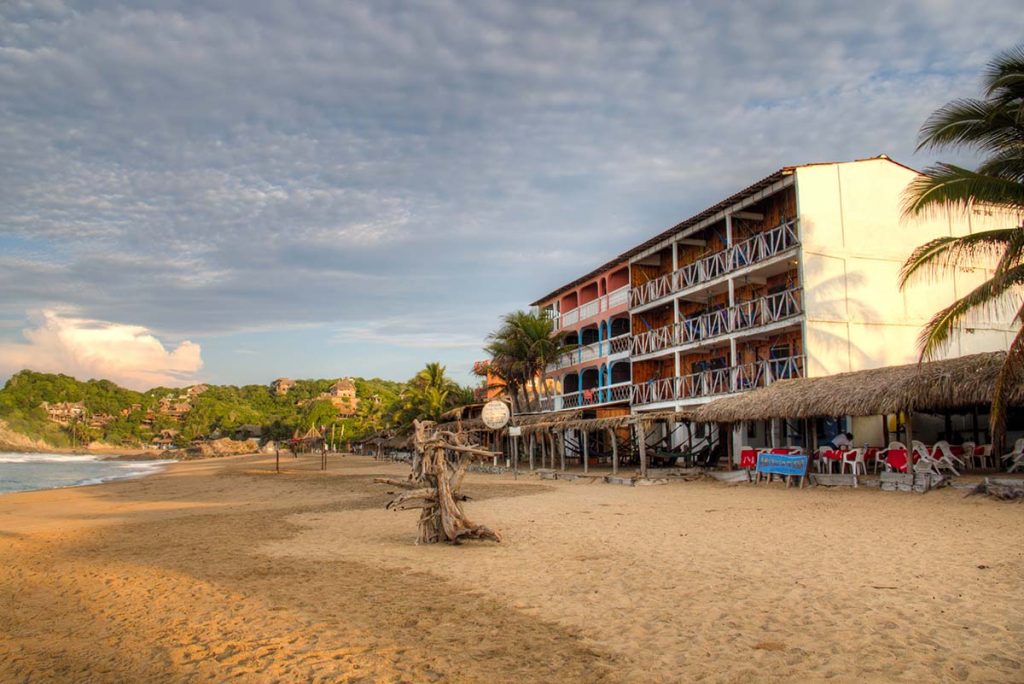 Around Brisa Marina
We'll be honest with you. Although in total we've spent about one week at Brisa Marina, we haven't seen much of the surroundings. After traveling pretty fast through
California
and after dodging the rains in central Mexico, it just felt so good to be on the beach. After all our travels, the Pacific is still our favorite ocean and we've spent most of our days either swimming in it or watching it from a distance with a Corona in our hand while waiting for a plate of fresh seafood. We're truly sorry, but today we can't tell you much more about the surroundings than that. And we would strongly advise you to do just the same. Let Zipo absorb you and go with the flow of the town.
What we hear, but still have to investigate further, is that the nearby town Mazunte is famous for its yoga classes. If we can find a naked one, we might give it a shot. But regular yoga could never bring us as much peace as the Pacific ocean does.
Staff of Brisa Marina
Although Brisa Marina is a pretty large hotel, they have about 40 rooms, the number of staff is limited. Your first encounter (especially if you're foreign) will be with Daniel, the owner, and the manager of the place. An American guy who got tired of the rat race (oh if we could have a dollar for every hotel owner who has told us this) and decided to move to Zipo in the nineties. Since then he has been successfully running Brisa Marina. What Zipo did to us in a week, it has been doing to Daniel for the last twenty years, if you look up the word "relaxed" in the encyclopedia you'll probably find his picture. And he's an amazing guy to chat with, lots of life experience and lots of stories to tell. Just don't let your wife or girlfriend spend too much time with him because he's very smooth-talking and she will ask you later why you don't give her the same amount of compliments as he does.
If you'd happen to arrive during Daniel's daily walk, you're most likely to meet with Tino, an equally lovely guy. Or you could meet the other guy whose name we forgot or the extremely friendly lady who helps around when it gets busy. In any case, you'll be in good hands.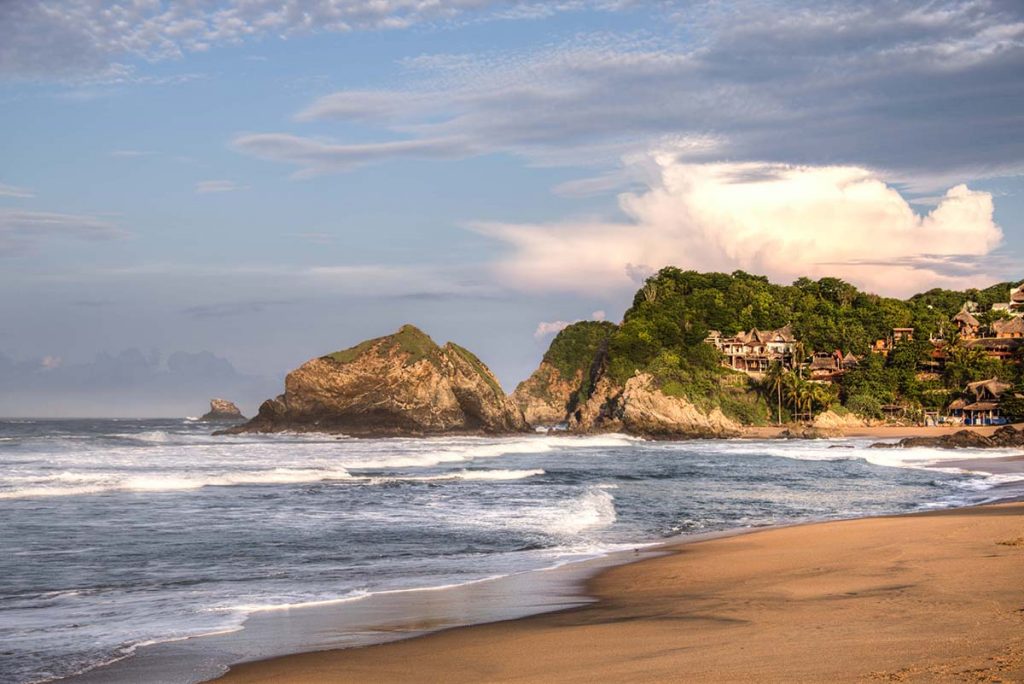 Guests at Brisa Marina
Just to be sure we're on the same height here, Brisa Marina is not a nudist place. As far as we knew it wasn't even a clothing-optional place. So the first question we had to ask Daniel once we arrived was: "Can we be naked around here?".
His answer was clear and unequivocal: "Of course, just don't have sex in my hammocks".
From then we started to wander naked or covered with a towel, through the hotel, and nobody said a word about it (and just for the record, we did not have sex in the hammocks). But more than that, we were also constantly naked on our balcony, which we shared with the other guests on our floor. The first day, the couple next door was in swimsuits. The second day they got out naked as well. Maybe it was our influence or maybe they hadn't asked the staff about their policy, in any case, we had started a movement because the couple next to our neighbors also started to hang out naked on the balcony and who knows who else has followed meanwhile.
In any case, the visitors of Zipo in general and the guests of Brisa Marina, in particular, are pretty open-minded, so even if it's not advertised as a nudist place, don't worry about being naked.
Summary
Brisa Marina was the first hotel we visited in Zipolite, we stayed there for a whole week and we could have stayed longer if we hadn't made arrangements to move on. If you're traveling on a budget it's certainly the best place to stay, but even if you're not, the relaxed atmosphere and the amazing view once you step out of your door are just… Well… Go see for yourself and give us the right word.
Find more reviews on:


Read more about this resort on  
NUDE
Naked Wanderings' Ultimate Guide for Nudism in Mexico ebook

Are you looking for great nudist and clothing-optional resorts in Mexico?
Are you looking for the best tips for a nude vacation in Mexico?
Then our ebook will be the perfect resource for you!

Learn More
Need help with planning your trip? Check out our Resources Page for an overview of the best companies we use during our travels
Disclaimer: We have been invited as guests of Brisa Marina, but of course all opinions are our own. We are super confident you will love this place as much as we did!
---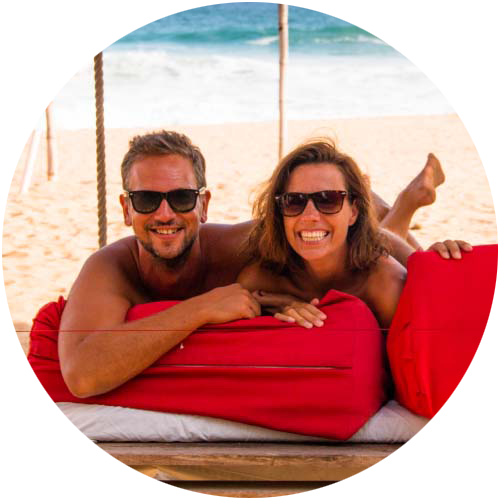 Support Naked Wanderings
Do you like what we do for naturism and naturists? Did we make you laugh or cry? Did we help you find the information you were looking for? Then definitely join our Patreon community!
---