With winter kicking in quite hard, especially for us living in the northern hemisphere, the time has come to move our towels from the beach to the couch.
So why not dive into the wonderful world of nudist movies?
Before you get too comfortable, please know this: The list with the best nudist movies about nudist colonies, nude resorts, and the
nudist family lifestyle
is not huge. Actually, we could only find a handful of true nudist movies with nudism as a main topic and one or two more that have nudists in it.
Luckily we can also add some good documentaries to the list. Let's check it out.
Act Naturally
This is probably the only movie about naturism that has made the big screen. The story is simple: Two half-sisters who don't know each other get a message that their dad has passed away and that they have to come to someplace to receive their heritage. This heritage seems to be… A nudist camp. At first, the two women are really reserved, but then things happen and well… We're not going to spoil the movie for you.
In our opinion it's quite a good movie, it's a comedy, maybe a bit brainless but ideally for a lazy Sunday afternoon. It gives quite a representative idea of what a nudist camp looks like and who nudists are. It gives some extra attention to the special bond between nudists, which we quite enjoyed.
There is a sequel coming up called "Act Super Naturally", which should have been out quite some time ago but the production faced many problems. The latest news is that it's finally finished and went into screening now.
We're looking forward to seeing it.
By the way, the movie Act Naturally was filmed at the
Olive Dell Ranch
in California
Barefoot to the Neck
Original title:  Barfuß bis zum Hals
A German movie about a big domain, which contained a nudist camp, that was sold. The buyer and his daughter seemed to be quite a prude so when they decided to give their newly bought camp a visit, the camp board decided to hide the fact that they are nudists and act as if they're a textile campground. Which of course results in several awkward situations and misunderstandings.
Actually we liked this movie more than the previous one. It's also a quite easy comedy, but it sends a lot of messages to its viewers. There's a lot of attention to the family life in and out of the camp, there's a teen struggling with his nudist lifestyle (well mostly with one of his parents) because the kids at school make fun of him, a common topic in many nudist families. Then there's much attention to how nudists stick together and also to how nudists enjoy their free life and don't like to follow rules that go against their lifestyle.
La fonte des neiges
A French short movie. Even though we're not such big fans of short movies, this one was quite alright. It's about a woman and her teen-ish son who go to a nudist camp (notice that all movies seem to be about nudist camps… no beaches, no resorts but camps. Which spreads the idea that nudism is still strictly practiced in colonies…). The boy isn't into nudism at all, but he gets to know a girl about his age who tears down his wall brick by brick.
The most beautiful thing about this short movie is the way the boy falls in love with the girl and how it has nothing sexual at all. In these times when nudism is becoming more and more accepted but nudism with kids is often still a taboo, this movie can be quite an eye-opener. It shows that nudist kids are not little perverts but genuinely follow their feelings with no focus on the body.
Naked States and Naked World
These two documentaries are a must-see for everyone!
Both are about the photographer Spencer Tunick. In Naked States he's followed during a project to shoot a nude photo in every state of the USA and in Naked World he sees things bigger and wants to shoot one in all seven continents (yes, you read it correctly: 7. Including Antarctica).
Even if photography doesn't interest you at all, you'll probably enjoy these documentaries. They are  10% about Spencer, 10% about taking the photo, and 80% about the people he meets along the way, who may or may not participate, and the reasons for their choice.
It gives a very interesting view on the opinion of people these days about public nudity. We found it stunning how for example the French, whose country is very much known for the many nude beaches and resorts were still quite hesitant (we would even say prude) when it came to being photographed in the buff. And on the other hand, there were the Russians who appeared to be very open and welcoming even though public nudity is forbidden by law in their country.
Even in the US, we saw big differences between the different states.
It's very interesting how different people see the same thing as very sexual or not sexual at all or how one thinks the photos are pure art and others consider them pure porn.
Anyway, very much recommended!
My Daughter The Teenage Nudist
If you're interested in how the young nudist experiences nudism, you got to see this! Actually, it should be mandatory for every member of a board of a nudist/naturist organization to watch this documentary.
In the documentary several groups between the age of, let's say 16 and 30 are followed on their way into public nudity. It gives an excellent insight into the mind of nudist teens (although they don't seem to like the name) and brings up the problems they have with established naturist groups.
When we started this blog, we considered ourselves the only "young" nudists in town, but soon we noticed that others were not as reluctant as we thought they were. They just didn't like naturism as it's generally known. And that's exactly what this documentary is about.
If we want to secure the future of nudism, we (and especially the established naturist organizations) will have to set sails to a different direction, one more attractive to a younger crowd.
And then there's more
No, that's not the title of a movie, we just want to say that there are other movies worth mentioning.
Then there's
Atomised
, where the two main characters are ditched by their mom because she wanted to join a nudist colony. Well "nudist colony"… The colony in this movie is everything that nudism is not about and contains all
the misconceptions
. It's nothing more than a free love/free sex commune. If you want your friends to get an idea of what nudism is all about, don't show them this movie!
Wanderlust
is a Hollywood comedy starring Jennifer Aniston and Paul Rudd who get lost in the woods and end up in a hippy commune which also has one nudist. Again, very stereotypical about nudism and free love.
Dawn Gets Naked
is a series freely available on Youtube where the show hosts try to convince people to go naked and examine the different pros and cons.
Body acceptance
comes a lot in the picture here. It's quite superficial but nevertheless it's fun to watch.
And the last one we'd like to mention is
The Workshop
, a documentary about guru Paul Lowe who's giving mental healing workshops and uses nudity to make the participants more open and accessible. But he uses sex and orgies too so the question is what this actually says about nudity itself…
Have you seen any good nudie movies? Feel free to share!
Naked Wanderings' Complete Guide for the First Time Nudist ebook

Do you still have questions about nudism or naturism?
Are you looking for even more tips and tricks?
Our ebook will be the perfect resource for you!

Learn More
Picture credit: The photos in this post are coming from Google and Twitter. If you find one of yourself and you don't want it to be on our blog, let us know and we'll remove it.
---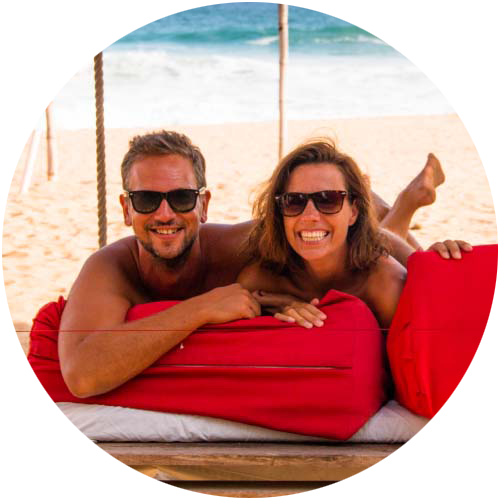 Support Naked Wanderings
Do you like what we do for naturism and naturists? Did we make you laugh or cry? Did we help you find the information you were looking for? Then definitely join our Patreon community!
---