Do you remember your first impression of nudists?
Chances are that it was something like "a bunch of naked people hiding behind a huge fence doing stuff the rest of the world shouldn't see".
But what about your first impression of them at the moment that You became a nudist yourself?
The word "relaxed" may come to mind or "polite" or "connected". And probably also "friendly".
We've never met anyone coming back from their first nudie experience saying "Those nudists, what a bunch of self-centric idiots".
Why is that?
Is nudism actually a secret club of good people?
Or is nudism a gift, only given to good people?
Or do people actually become good by being nude?
Regaining your social roots
Privacy is a big issue these days and if you follow the news you could very easily become paranoid. Big Brother is watching everywhere. The government puts cameras on every street corner, the FBI is tapping your phone, Facebook knows which websites you visit and Google is reading your e-mails. It's scary, we know.
Our grandparents tell us that everything used to be different in the past.
But was it really?
Their neighbours saw everything that happened around their house.
The bartender knew everyone's alcohol consumption, the owner of the grocery store knew who was buying the expensive stuff and the librarian knew who was reading the "forbidden" books.
The postman knew who was writing love letters to who and the priest knew for whom it actually worked out.
And somehow it all came together at the hairdresser.
Everyone knew everything about everyone.
Why was this less scary?
Because people knew who knew. It wasn't some dark eye in the sky but it was Betty from next door and Chris, you know Chris, the son of the niece of uncle Brian's second wife.
And it was alright that they knew, because they were one of us.
We weren't just individuals. We were Us, a community, a village.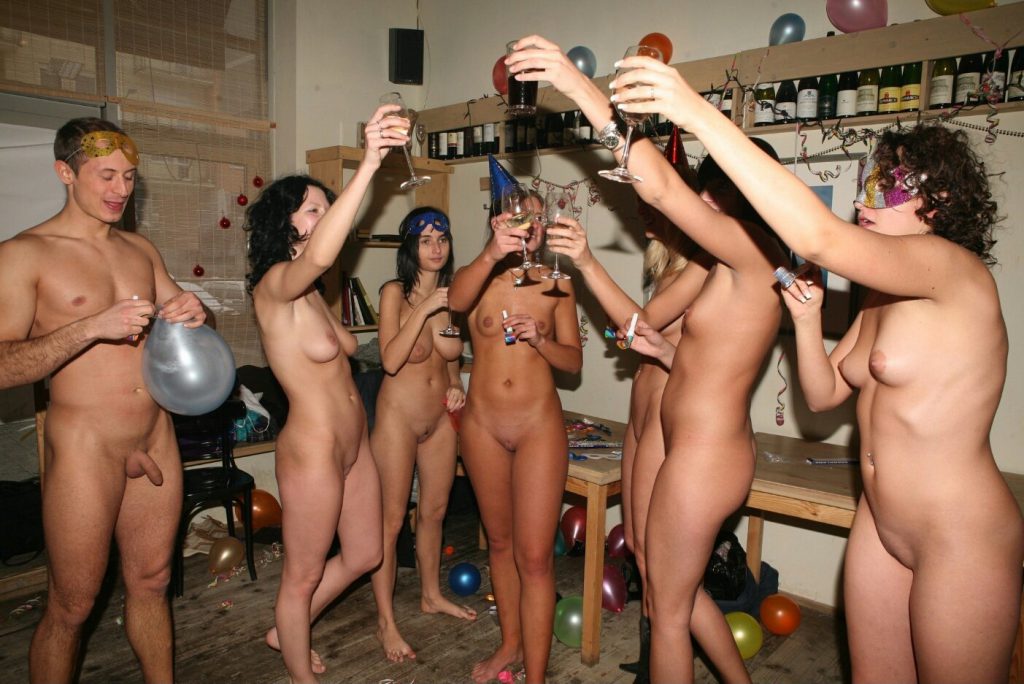 Now we don't want to make nudists sound old fashioned but you can't ignore the similarities. The same similarities we also find with tribes in the Africa or South America or wherever a small group of people lives together and trusts each other.
Privacy loses its meaning when you fully expose yourself to each other.
When everyone has seen you naked there's no need anymore to hide behind clothes, to have a door at you shower or to invent stories to make you look important.
Get yourself connected
The best way to make friends is to find a shared interest. As a kid that's easy, you like basketball or ballet or saxophone, you go to a club and you make friends. Period.
When you grow up this process gets harder. Being the new kid is painful as a teenager and it doesn't get that much better as an adult.
You start at the bottom of the ladder and have to find out whose asses to kiss in order to get accepted. If we were monkeys, you're the one picking everyone else's flies.
Among nudists this is different, there doesn't seem to be a social ladder. There is no "upper nudist" who decides who can join the club and who will be made fun of.
One of the pillars of nudism is equality and everyone who joins the group is on the same level as everyone else.
When you're looking lost, people will come to you and ask if they can help.
You will be greeted with a smile and a nod, often with a "hello" or "how are you doing" and from time to time you'll find yourself in a conversation for hours with a nudie you've never met before.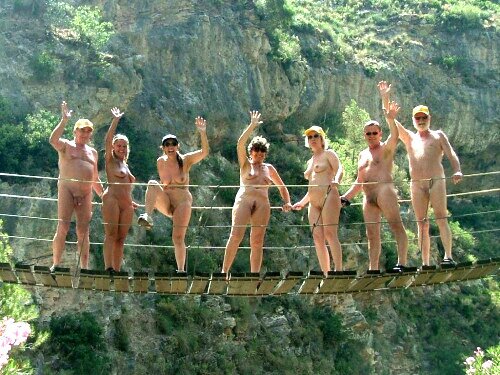 Us against the world
We, nudists, are a minority.
We are a minority with laws against us, with people telling us that our way of living is wrong, unethical or pervers.
And sad as it may be, it does create a bond.
Think about your reaction when someone tells you that they're also tennis players. You'll say "Oh, cool, maybe we can play together sometime".
But when you discover that someone's also a nudist it's more like "oh my Gooooooood! Seriously? That's awesome! We didn't know! Oh my God! Really? This is so cool!". Ok, maybe we're a bit exaggerating, but you get the point right? Suddenly someone from whom we thought they were from the textile world, became one of us.
But where is this going?
With public nudity, especially in Europe, getting more and more acceptance. We're moving out of our nudist colonies and designated beaches to a park in central Paris or a restaurant in downtown London. We're riding our bikes across all major cities in the buff and we're getting more and more recognition.
The world starts accepting us, they start opening up and more and more people are making the first step.
What if we become the world?
Will we be able to keep our nudist identity?
Won't we lose ourselves in individualism?
Will it still be Us?
Naked Wanderings' Complete Guide for the First Time Nudist ebook

Do you still have questions about nudism or naturism?
Are you looking for even more tips and tricks?
Our ebook will be the perfect resource for you!

Learn More
Picture credit: The photos in this post are coming from Google and Twitter. If you find one of yourself and you don't want it to be on our blog, let us know and we'll remove it.
---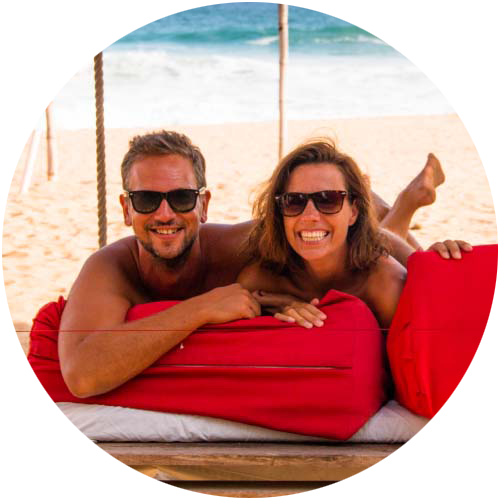 Support Naked Wanderings
Do you like what we do for naturism and naturists? Did we make you laugh or cry? Did we help you find the information you were looking for? Then definitely join our Patreon community!
---