The World Naked Bike Ride is interpreted differently by different nudists and naturists. For some, it's the heyday of naturism, where naturists get the chance to come out of their fenced of zones and ride their bikes nude through the center of some of the world's most fascinating cities. Others see the WNBR rather as the heyday for voyeurs, bringing out their tele lenses to take pictures of the nude people on bicycles. And others keep swearing by the original idea of the World Naked Bike Ride: A protest march which has nothing to do with naturism or nudism at all.
Even though the WNBR was not initially meant to be a naturist event and even though it tends to attract the occasional Peeping Tom, we are sure that these events are an excellent way to bring social nudity in the picture, in a very positive way.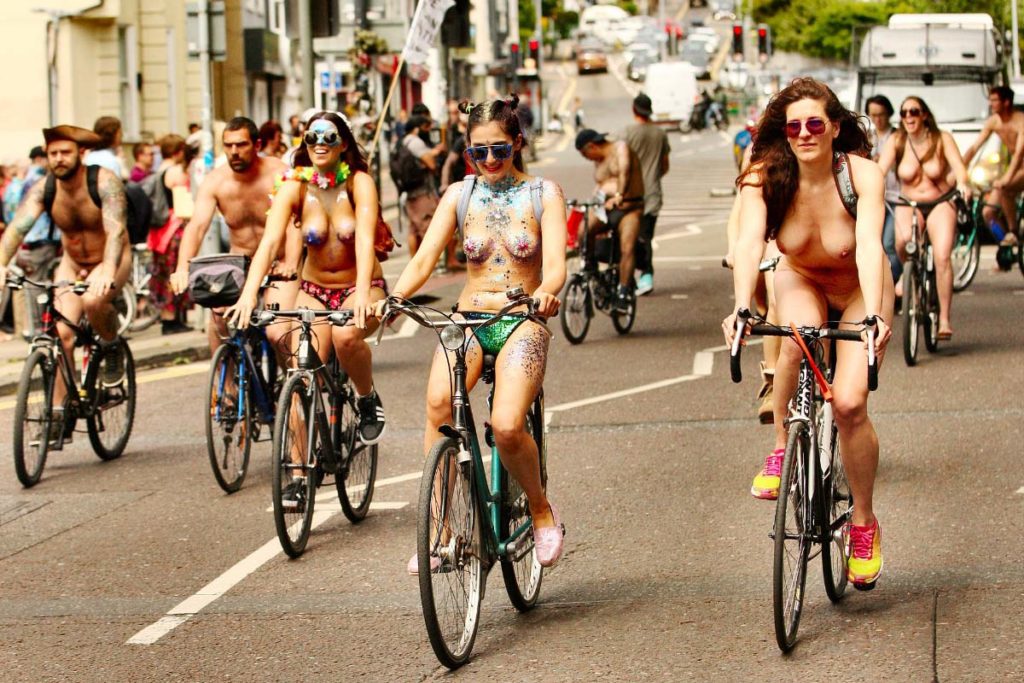 What is the World Naked Bike Ride?
The World Naked Bike Ride originated in the early 21st century as a protest against oil dependency and the fragility of vulnerable road users. The nudity was meant as a purely symbolical way to emphasize how fragile the human body is in a world dominated by cars.
Everyone knows that the media loves nudity and footage of the World Naked Bike Ride was spread around the world. Others would quickly join the events: Promotors of body freedom, female rights activists and of course naturists, who noticed a unique opportunity to get naked at places where it's normally forbidden.
The World Naked Bike Ride of 2004 was organized in 28 cities in 10 countries on 4 different continents. Today, there are at least 100 different cities around the world where you can once a year ride your bike in the nude. Although the organization of the events is often taken over by local naturist associations, the message for a cleaner, safer and more body-positive world is still standing strong. In many cases, also a lot of side events are organized next to the main bike ride.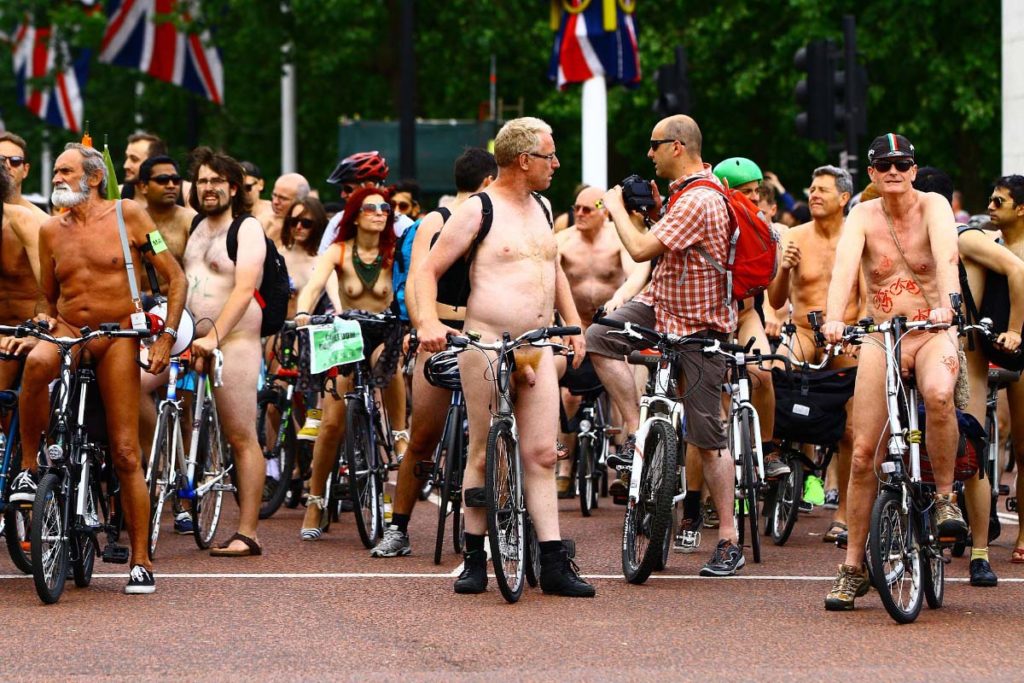 Where can you ride your bike nude in 2020?
We are not going to list all World Naked Bike Rides here because some of them don't have confirmed dates yet. Instead, we'll give you an overview of some of the most impressive cities where you can be sure to enjoy a day of social nudity while supporting a good cause.
Oceania
Byron Bay, Australia
Melbourne, Australia
Sydney, Australia
Europe
Brussels, Belgium
Helsinki, Finland
Cork, Ireland
United Kingdom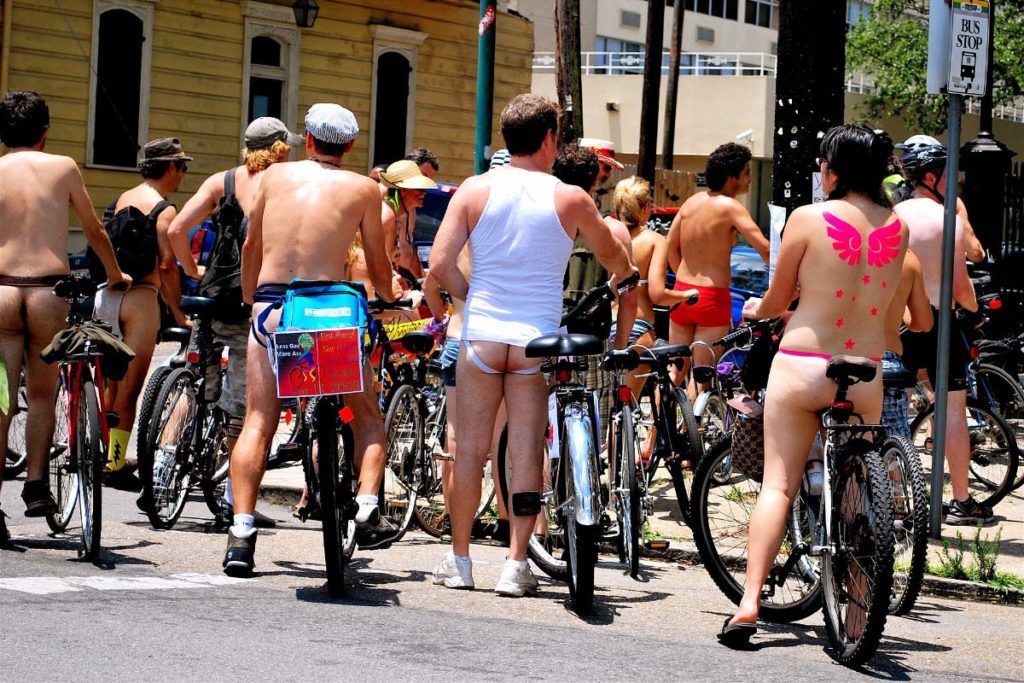 South America
São Paulo, Brazil
North America
Montreal, Canada
Toronto, Canada
Chicago, IL, USA
Philadelphia, PA, USA
Los Angeles, CA, USA
Portland, OR, USA
Africa
Cape Town, South Africa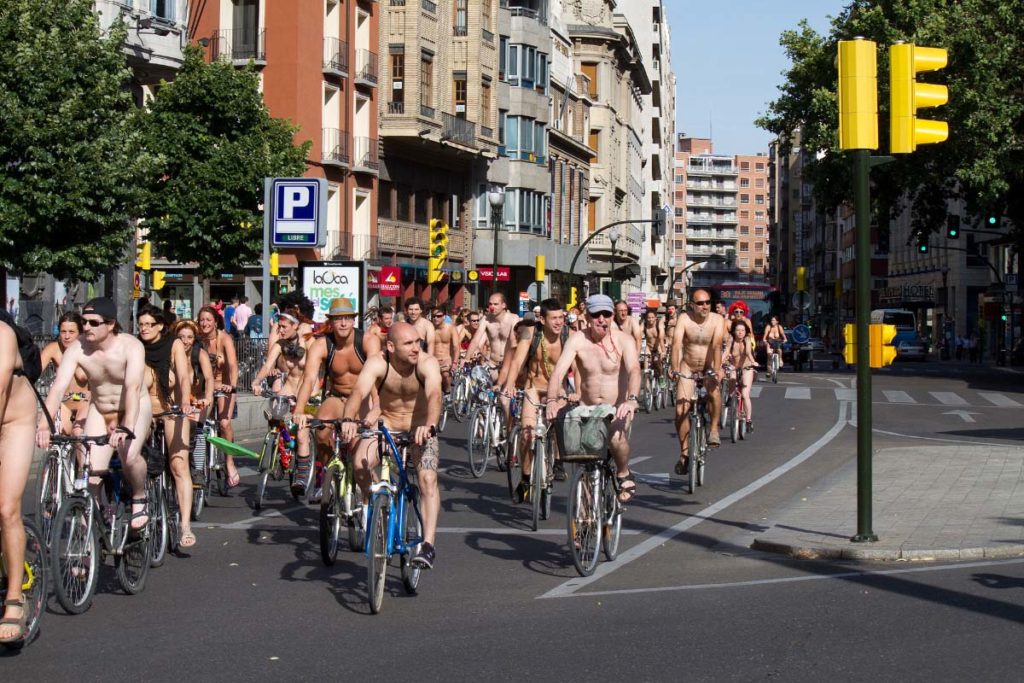 Join the World Naked Bike Ride
5 different continents, 22 cities in 9 countries. That are a lot of places to choose from if you like to drop your clothes and ride a bike. And this is just the start, we're sure that many more places and dates will be announced soon.
Did we forget to add your favorite WNBR city on the list?
Let us know in the comments section of this blog post!