When it comes to tourism, the French Limousin region sometimes lays a bit in the shadow of its southern neighbor Dordogne or the western Atlantic coastline. You'll rarely find the region in lists of top tourist destinations in France, that much is sure. A shame, if you ask us. Spectacular beauty may not be waiting for you behind every corner, as is the case in the
Alps
,
Provence
, or
Dordogne
. But if you take the time to explore Limousin, you'll find unspoiled countryside, rustic villages, and many forests, rivers, and lakes.
Of course, we wouldn't be introducing you to the Limousin region if there weren't any options for nude vacations too. We visited 4 naturist campsites in the area, all quite unique in their own way.
Getting our hippie-mood at Domaine du Coq Rouge
We found our first naturist destination in Limousin in the Corrèze department, right across the border of Dordogne. Domaine du Coq Rouge has a long history as a naturist club campsite in the very traditional sense of the term. A bit… Ehm… old fashioned. But those days are gone. A couple of years ago, Sandrine and Sébastien bought the campsite and made it completely their own. They made lots of adjustments, creating a bit of an alternative atmosphere. A bit hippie, we dare to say. But most of all they wanted to create a social place where every naturist feels welcome.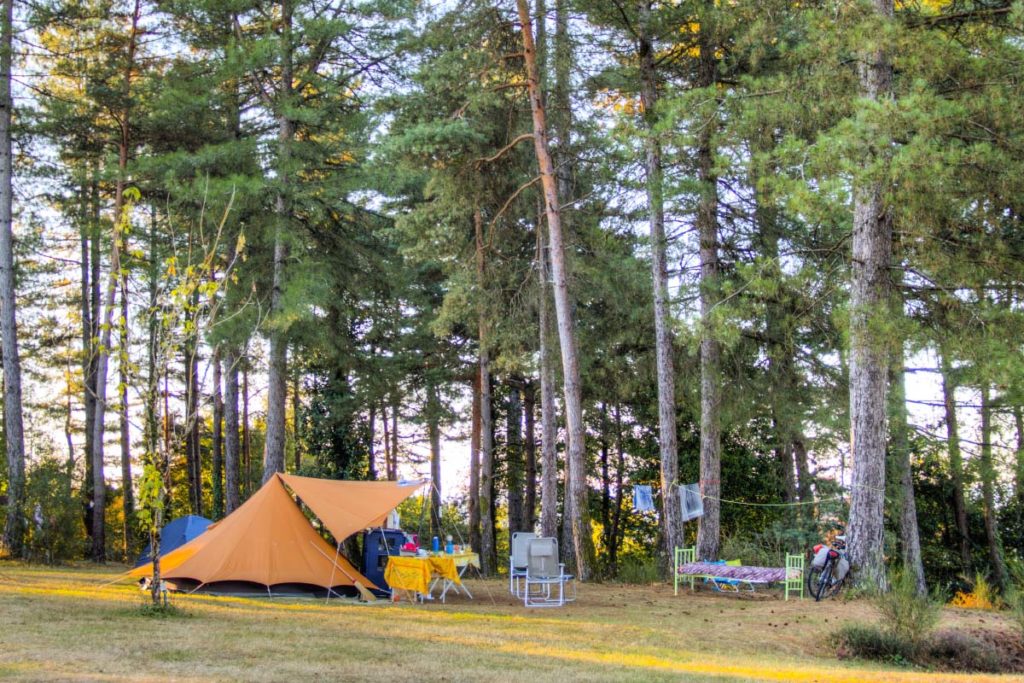 They definitely jumped on the latest trend. Rental accommodation is becoming increasingly popular at naturist campsites, but those often come at a high price. At Le Coq Rouge, you can find 6 different types of rentals, ranging from a basic tent to large bungalows. This way, rentals are available for every budget. The focus on the social aspect can be found in the activities that happen around the bar area. Communal dinners and theme nights are often organized, and even on quiet days, this is the place to be to meet the other visitors.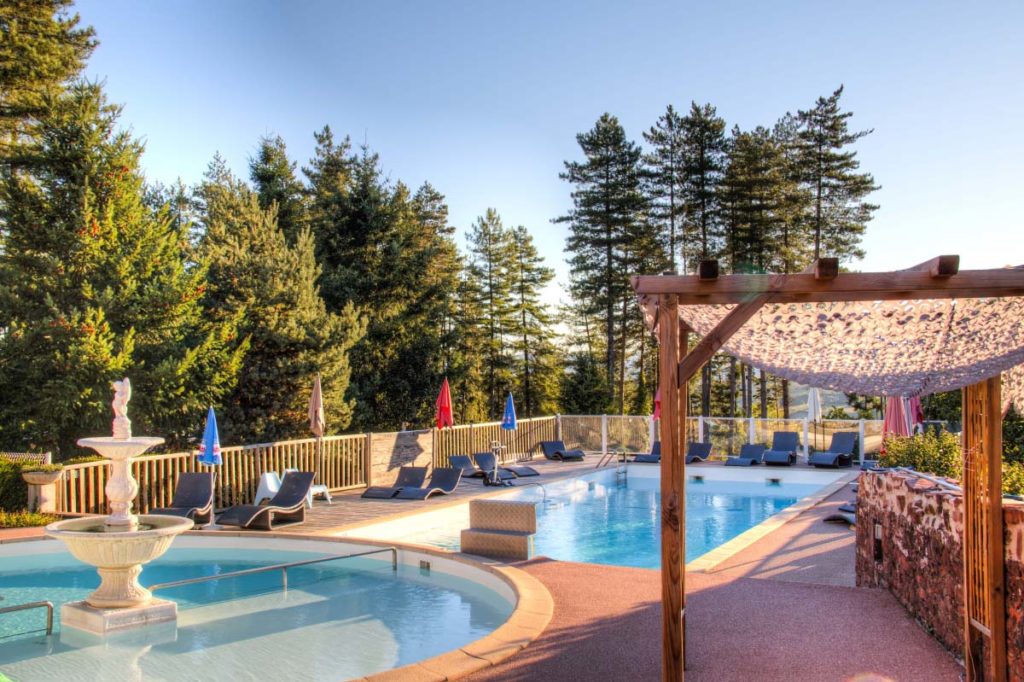 Long walks at Aimée Porcher
Aimée Porcher is one of those campsites that blows you out of your shoes from the moment you arrive. The very first sight that you get once you walk through the gate is the impressive view over the valley where the campsite is located. It's a first impression that's likely to stick with you throughout your whole stay. At Aimée Porcher, they make a lot of effort to bring nature to you. The camping spots either let you enjoy more spectacular views, or they are secluded between the trees, giving you the feeling that you're all alone. Many of the pitches are two or three times larger than the average naturist campsite pitch.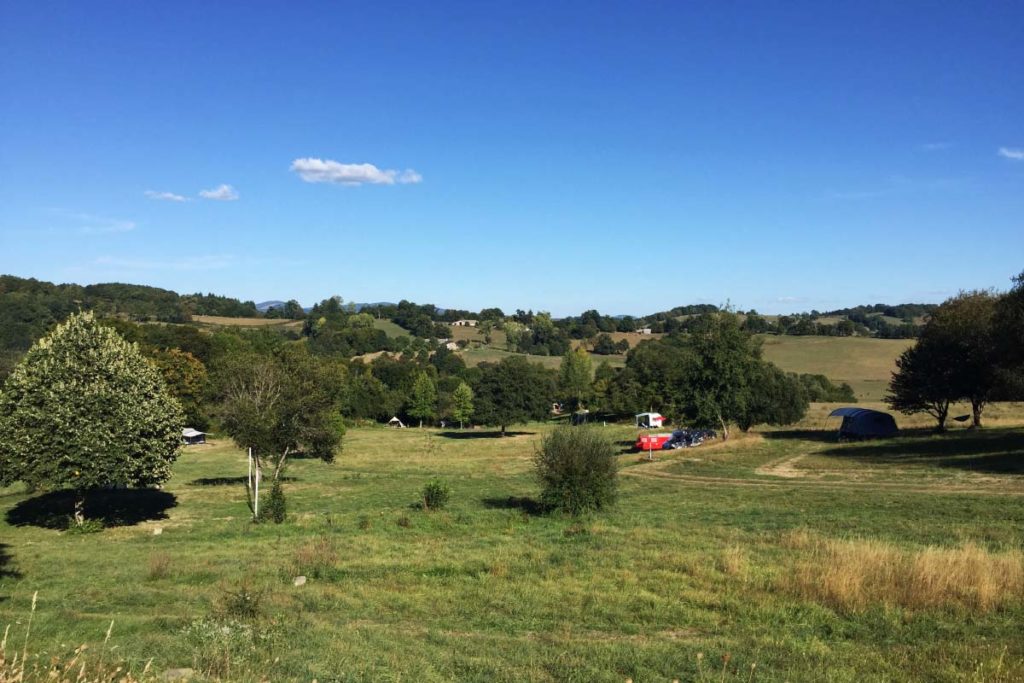 Aimée Porcher is also unique in another way, albeit not a very good one. It's one of the very few naturist campsites where we needed to pay to take a shower. A real bummer. We were also unlucky that the temperatures dropped the day we arrived. In the heat of the summer, we'd probably just use one of the free cold showers near the lake, but that didn't seem a comfortable option when we were there.
If you're visiting Aimée Porcher for the first time, it's definitely recommended to have a good look around before choosing your spot. The facilities are few and the distances are large. This definitely creates a very spacious feeling but also asks for quite long walks if you want to get your morning bread or urgently need to use the toilet.
✅ Why go: If you're looking for lots of space and serenity in nature.
❌ Why not go: If you don't like long walks or prefer busier places.
➡️ Read more on the Aimée Porcher website.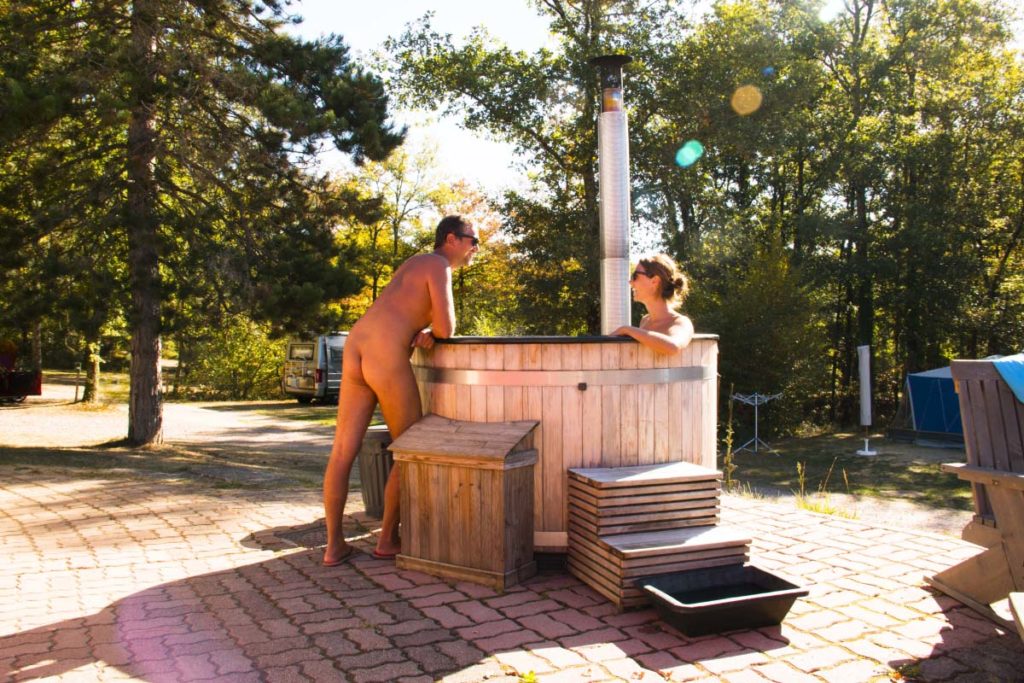 Getting social at Creuse Nature
Something we've learned during our naked travels through France is that the large campsites are often luxurious but lack a social atmosphere. The smaller campsites, on the other hand, tend to be great social places but often have few facilities. At Creuse Nature, we found the perfect mix of both. With its 150 pitches and rentals, the campsite is not as large as the so-called
naturist villages
, but it's definitely not a small campsite either. Their four stars are also a guarantee that the facilities are not only plenty but also in great shape.
Yet, the atmosphere that we found at Creuse Nature is one that we normally only find at the smaller campsites. It's the kind of place where you know all your neighbors and where everyone talks to everyone. A naturist resort that's true to the term "social nudity", that much is sure.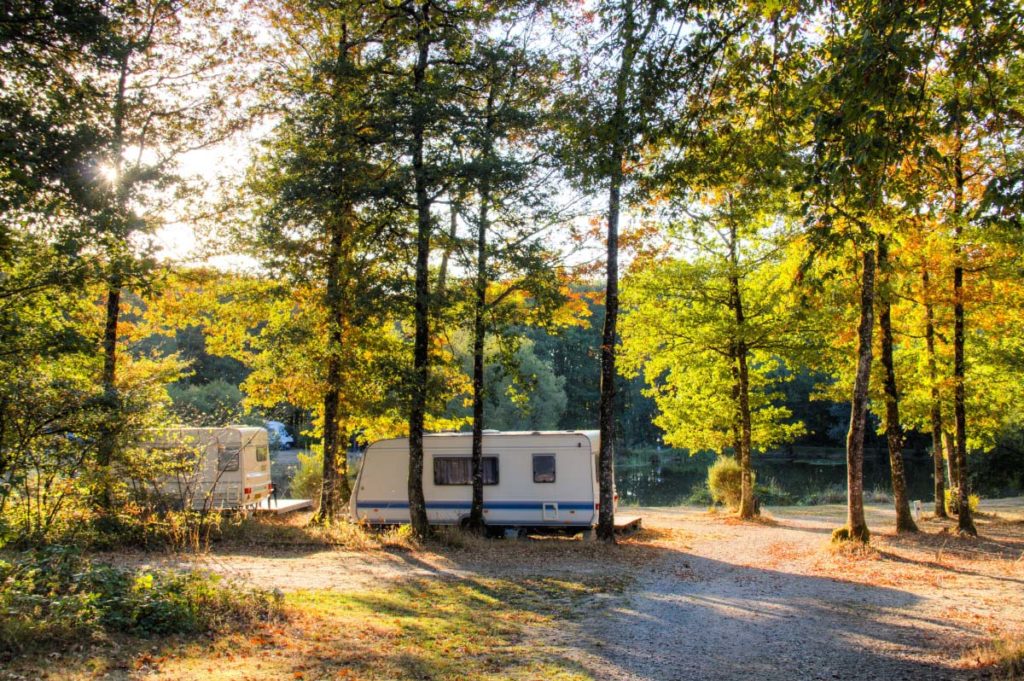 When we first visited Creuse Nature two years ago, the other guests were almost uniquely Dutch. This year, even though we returned in the same period, we found much more variety. The Dutch were definitely still present, but so were plenty of Belgians, French, and Germans. Was it a coincidence? Was it because of COVID? We can't say, but we're happy that more and more naturists are finding their way to this great nude paradise.
Back to nature at Lous Suais
When we arrived at Lous Suais, we had a déja-vu. But it wasn't from a place in France though. In fact, we instantly thought back about
Sunward Naturist Campground
in Canada. That campsite Lous Suais is located in a large forest definitely had something to do with this, but most of all, it was because of the huge lake. This is something you'll rarely find in Europe. Many naturist campsites have their own lake, but those are nothing compared with the huge body of water that's part of campsite Lous Suais.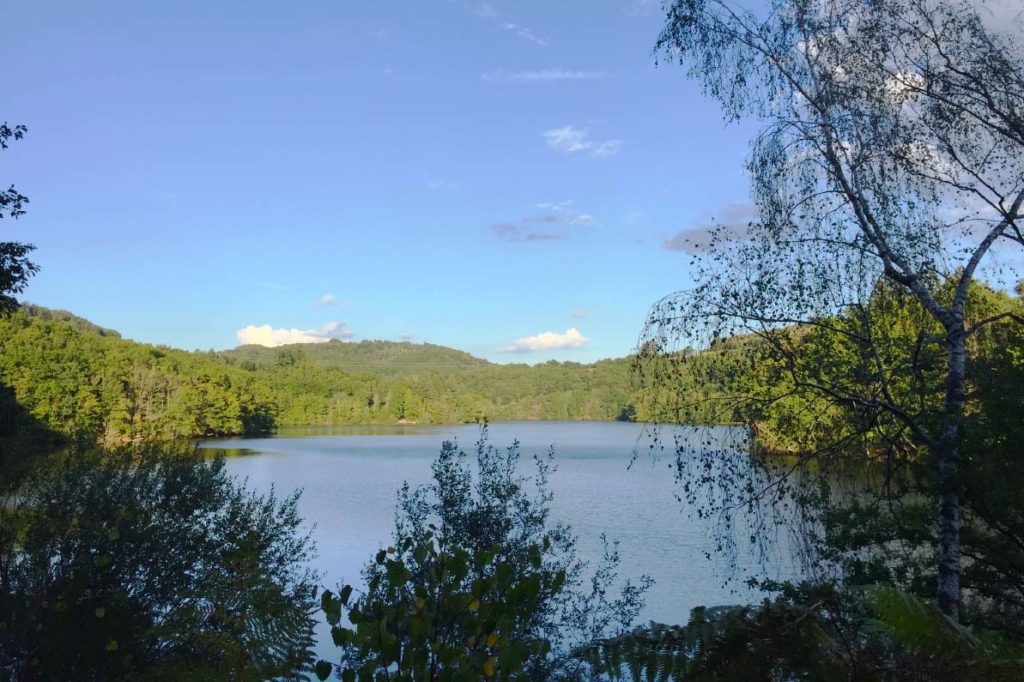 The lake is definitely the cherry on the Lous Suais cake. It's just a pity that you can barely see it from most of the camping pitches. Oh well, just a short walk down and you're there. Having a skinny dip, getting a tan on the small beach, or picking up a kayak or pedal boat to explore the nature around the lake. A drink and a snack at the lakeside bar make your day complete.
✅ Why go: If you're looking for splendid nature.
❌ Why not go: If you like a social and busy place.
➡️ Read more on the Lous Suais website.
Summary
The Limousin region may not be the most popular destination for textile tourism, it definitely proved to be a great place for those who like to travel without clothes. The beautiful nature and cozy social naturist campsites made sure that we will come back one day.
---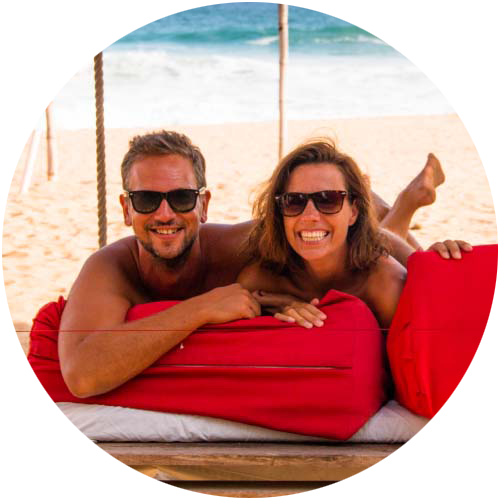 Support Naked Wanderings
Do you like what we do for naturism and naturists? Did we make you laugh or cry? Did we help you find the information you were looking for? Then definitely join our Patreon community!
---