Albeit a kind of lazy corner of southern France, Dordogne is one of the main vacation destinations in the country. It doesn't take long to understand why. The flowing landscape dotted with ancient chateaux and bastides, rolling limestone hills and endless forests, picturesque towns with cozy bars and restaurants, and excellent cuisine. It's like wandering into a daydream.
The splendid nature of Dordogne is definitely something that you want to experience. And the best way to do so is by camping. No, let's rephrase that. It's by camping in the nude. Luckily, this small region of France is home to several naturist campgrounds. Reason enough for us to get our naked butts over there and get indulged in wilderness, beauty, food, wines, and some amazing naturist adventures!
Naturist Map of Dordogne
Coming home at Le Coteau de l'Herm
When Manja and Aschwin started talking about leaving the Netherlands behind for an adventure in the hospitality business, their first plan was to start a B&B. Things turned out a bit different. When they were finally ready to take the leap, their favorite naturist campsite in France came up for sale. Coincidence? We don't know. But definitely a cue for them to pack their bags and move to France. In the end, they found the perfect middle-way: Their beloved 50-pitch naturist campsite which they run with the hospitality that you normally only find at a bed and breakfast.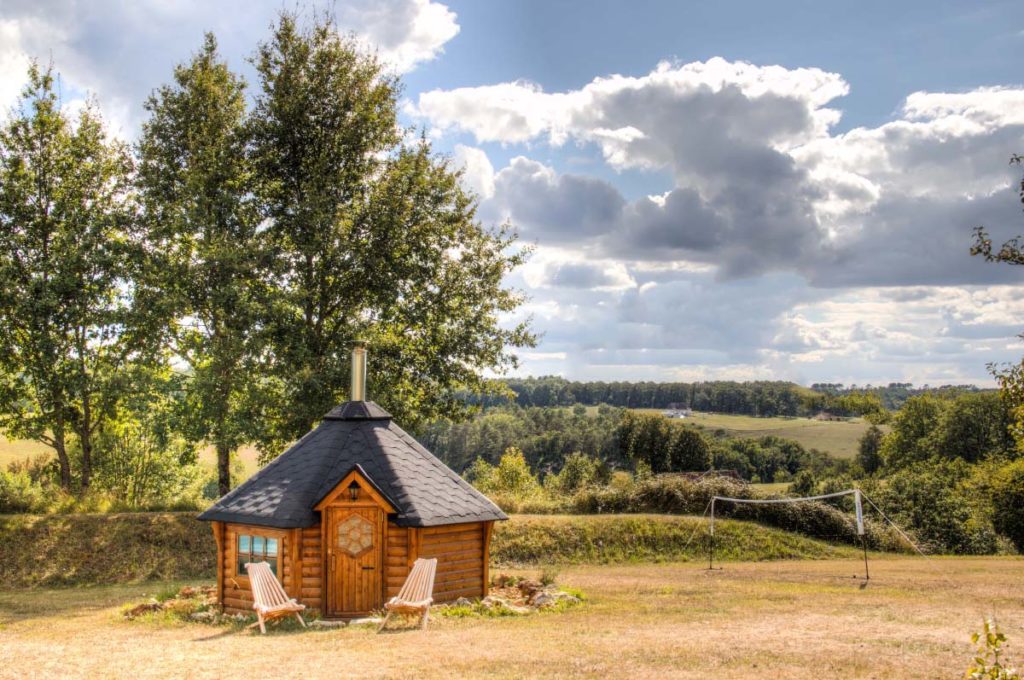 Their kindness and engagement is something they reflect on their guests, creating a friendly and social atmosphere. Something you can easily see at the bar, during the communal dinners, or during activities like the wine tasting (definitely a recommendation). It never turns too loud or busy though. Le Coteau de l'Herm is most of all a place where you come to relax. To gaze over the valley, to get a tan in the garden, and to skinny dip in their cool swimming pool. Just before the night falls, you get an amazing light show that can hardly be still called a sunset. Afterward, their super picturesque sauna will warm you up so you can spend some more time nude outside, watching a sky filled with stars.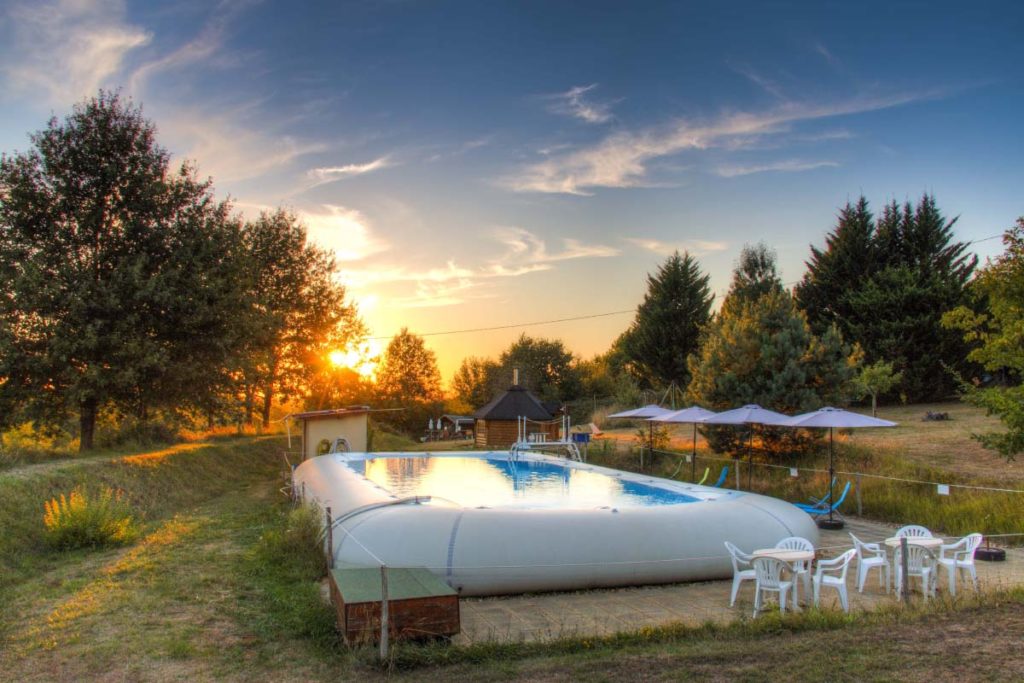 While we were at Coteau de l'Herm, the other visitors were a mix of Dutch and French, with a single British couple who didn't mind the obligatory COVID-quarantine on return, as long as they could spend some time at their favorite naturist campsite. Due to its small size and relaxed atmosphere, Le Coteau de l'Herm is also an excellent place for those who want to try naturism for the first time.
✅ Why go: If you're looking for a relaxed nude vacation in a friendly atmosphere.
❌ Why not go: If you like large resorts and lots of entertainment.
➡️ More info and bookings at the Le Coteau de l'Herm website.
Get your groove on at Le Couderc
Further down south in Dordogne, lays one of the most popular naturist campsites of the region. Saying that it's a legendary place might be a too large exaggeration, but it's definitely a setting where many great stories are born. Stories, of which we had heard some long before we first set foot at Le Couderc. One of the first things we noticed, was how smooth everything went. It was still high season and pretty crowded, but yet the staff took all the time needed to have a chat with us, show us a bit around, and point us towards the safari tent that we would be occupying for the next days.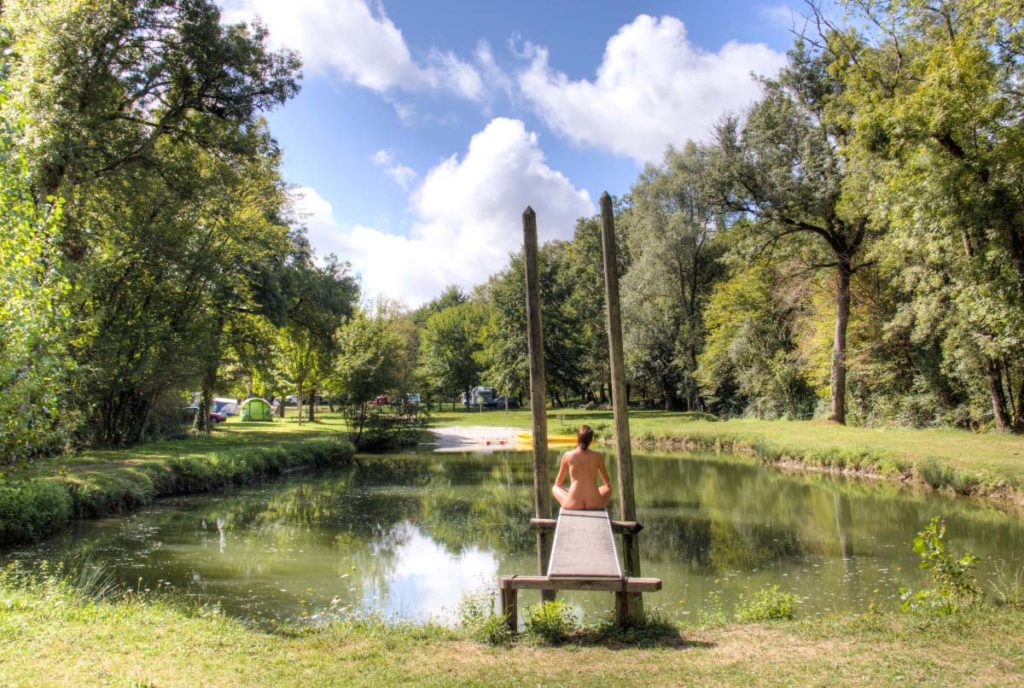 Only later, we learned that Le Couderc is being run by three generations of a family. Plenty of people to make sure that all needs of all guests are being served in the best possible way. Although Le Couderc is quite a busy campsite, hosting about 250 families at the peak of the season, it rarely feels crowded because it's such a large domain and because it's divided into several different areas. The Truffle Forest, where we were staying, was an oasis of rest and peacefulness. Only a couple of minutes' walk would bring us to the main area where the pool, jacuzzi, and sauna are located. And more importantly, the restaurant and one of the coolest bars that we've ever seen at a naturist place.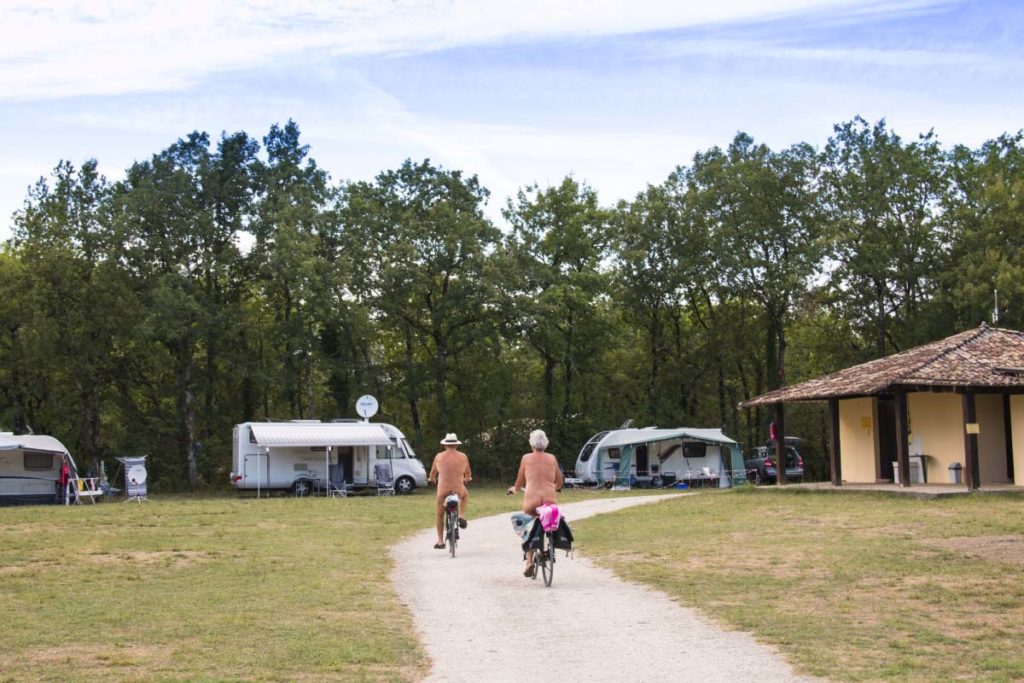 In the early evening, the ringing of the bell is the signal that happy hour is about to start, which is often followed by an open stage, a quiz, or other activities. Needless to say that this is the time and place that provide the origin of before mentioned stories.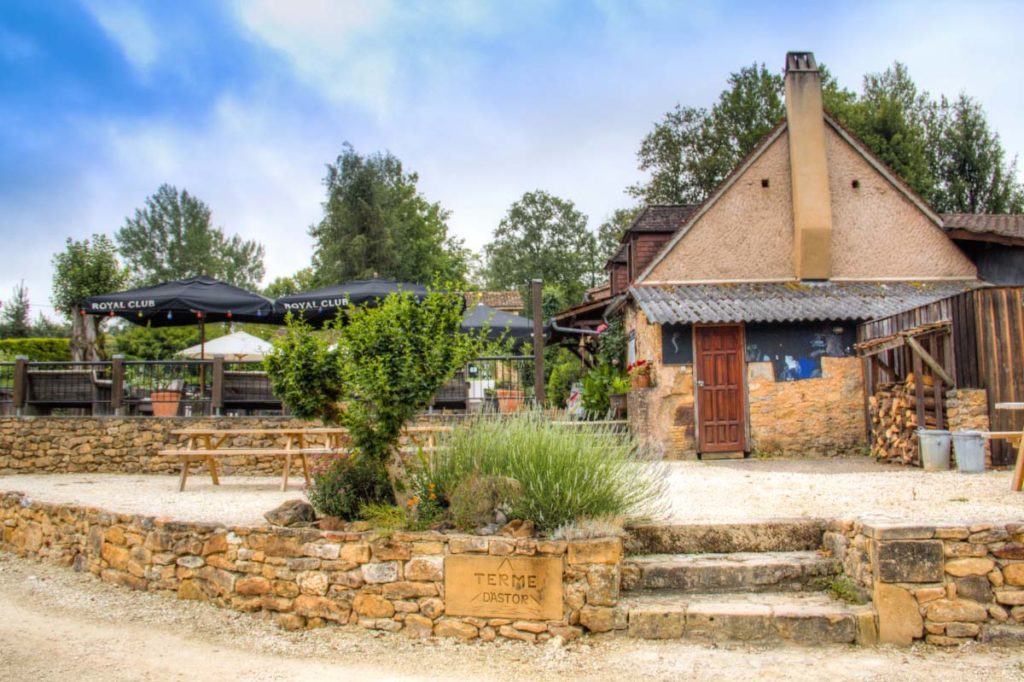 Relaxing at Terme d'Astor
Some previous visitors of the naturist campsites in Dordogne had told us that Terme d'Astor is a bit like the little brother of Le Couderc. They are definitely right in a way. The bar of Terme d'Astor is also the central point for those who like to socialize, the camping spots are in the middle of lush nature as well and the whole organization seems to run as smoothly as can be. Yet, now that we've visited both places, we do think that they are unique in their own way.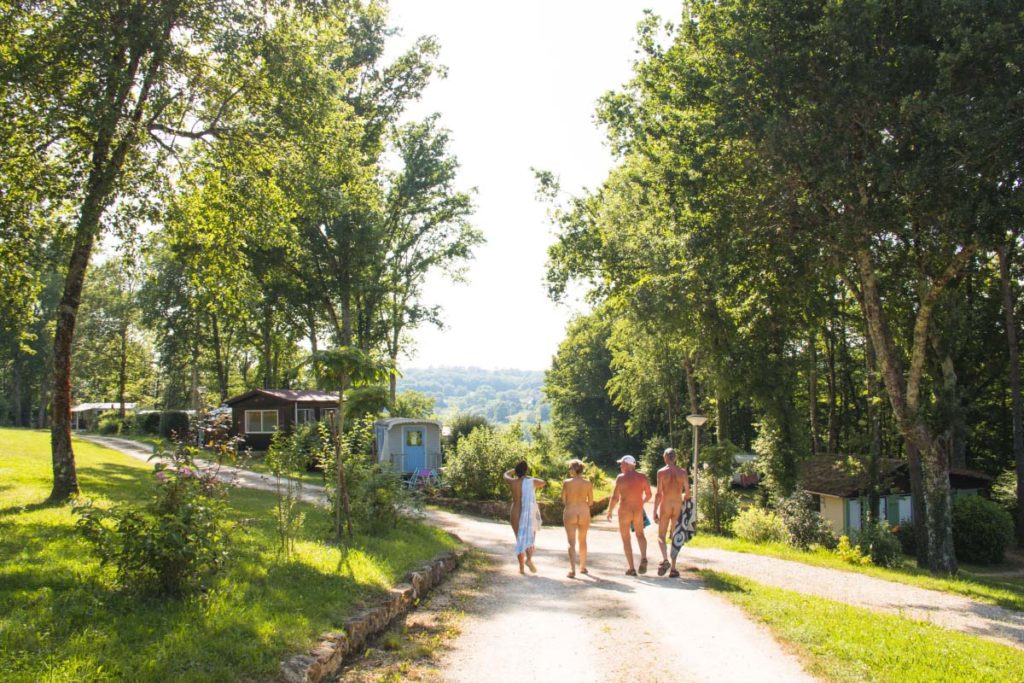 What we loved a lot about Terme d'Astor is its atmosphere. Not just because of the staff and the guests, not just because of the wide-open spaces or the forest trails, not just because there's always plenty of space in the large swimming pool. Mostly because of its high grade of "je m'en fou", as they say in French. An "I don't care" mentality, but in a positive way. There's no complaining, there's no huge set of rules. Nor is there a mandatory dress code or are there gender quota. The owner believes that in the philosophy of naturism, people should be as they feel best. Respect from all sides is the key to success.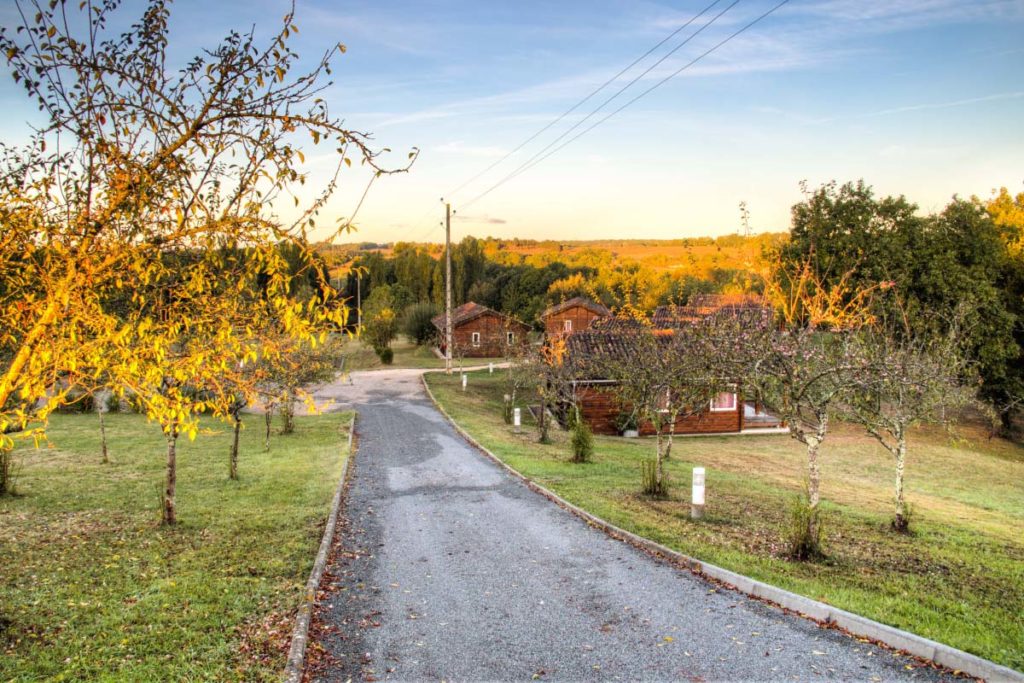 Amazing views at Domaine Laborde
Technically, Domaine Laborde is not located in Dordogne but in the Lot-et-Garonne region. Since it's only a couple of meters from the border and since we certainly enjoyed the place, we feel that it deserves a spot in this overview though. One of the main highlights of Domaine Laborde is immediately clear as soon as you arrive. Being located on the top of a hill, the typical Dordogne views are no less than spectacular.
Next come the facilities which are, for a campsite with not more than 125 pitches, certainly plentiful. Sports courts, sauna, and hammam. An indoor pool and large outdoor pools with slides. Just to name a few. Only a couple of years ago, François and Jacqueline have bought Domaine Laborde. Knowing that François had earned his stripes at naturist village
CHM Monta
, we didn't expect anything less than a great campsite.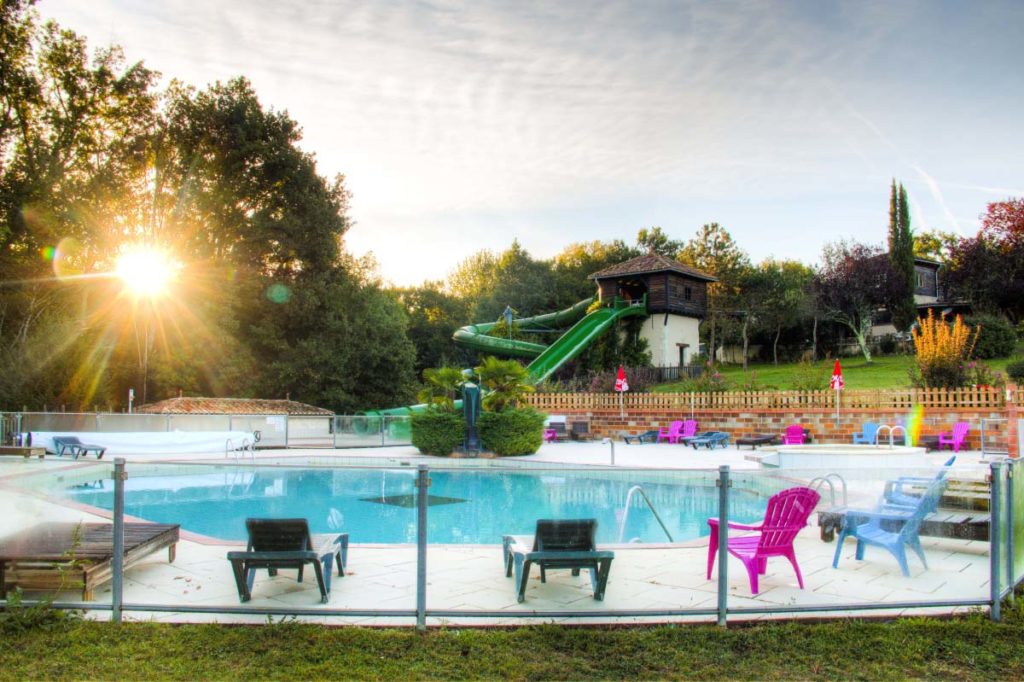 The combination of wild nature, lots of facilities and activities for young and old, and an excellent French kitchen make Domaine Laborde a well worth visit during your own naturist vacation in Dordogne.
Summary
The naturist campsites in Dordogne are a perfect representation of the region itself. No bombastic excesses, but rather a focus on subtleties. They provide the good life. The life many people are searching for when they are heading in the direction of France. Great food, excellent wines, friendly people, good talks, and not too much fuss. If that sounds like your perfect vacation as well, you definitely want to plan a naturist camping trip in Dordogne.
---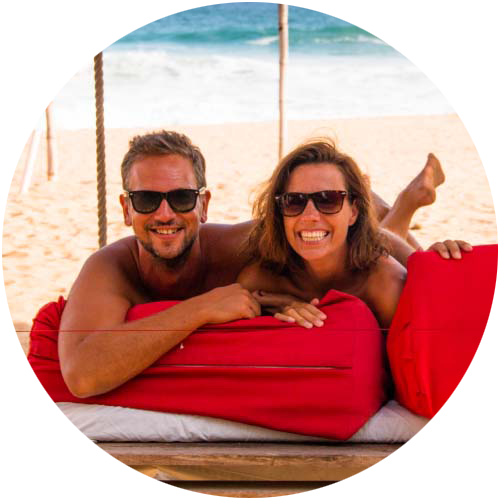 Support Naked Wanderings
Do you like what we do for naturism and naturists? Did we make you laugh or cry? Did we help you find the information you were looking for? Then definitely join our Patreon community!
---