It's early April and we find ourselves in a hotel room in Thailand. It's already after ten pm, a time at which we normally prefer not to engage in any Skype calls anymore, but this time we happily made an exception. Skype rings a couple of times and the screen changes. On the other side of the line, we find Willow, who's in New York City, about the other side of the world, and who had just had breakfast.
Willow Merveille is the founder of Naked in Motion, a booming concept of naked yoga and pilates which started in New York but has meanwhile been spreading towards Boston and Seattle as well. The reason why we were calling her was that we want to attend one of her sessions when we are in New York, but unfortunately, she would not be leading the class. Therefore she agreed with a short Skype introduction.
What's Naked in Motion all about?
Naked in Motion is much more than the regular naked yoga or pilates class you can take at a nudist resort. Although about half of the participants are "established" nudists, we were surprised to hear that the other half did not have any experience with social nudity before. Some of them are yoga enthusiasts, interested in learning yet another form of the discipline and others just got curious about the concept. An interesting idea given the fact that nudism in general is struggling so much at tickling the curiosity of outsiders.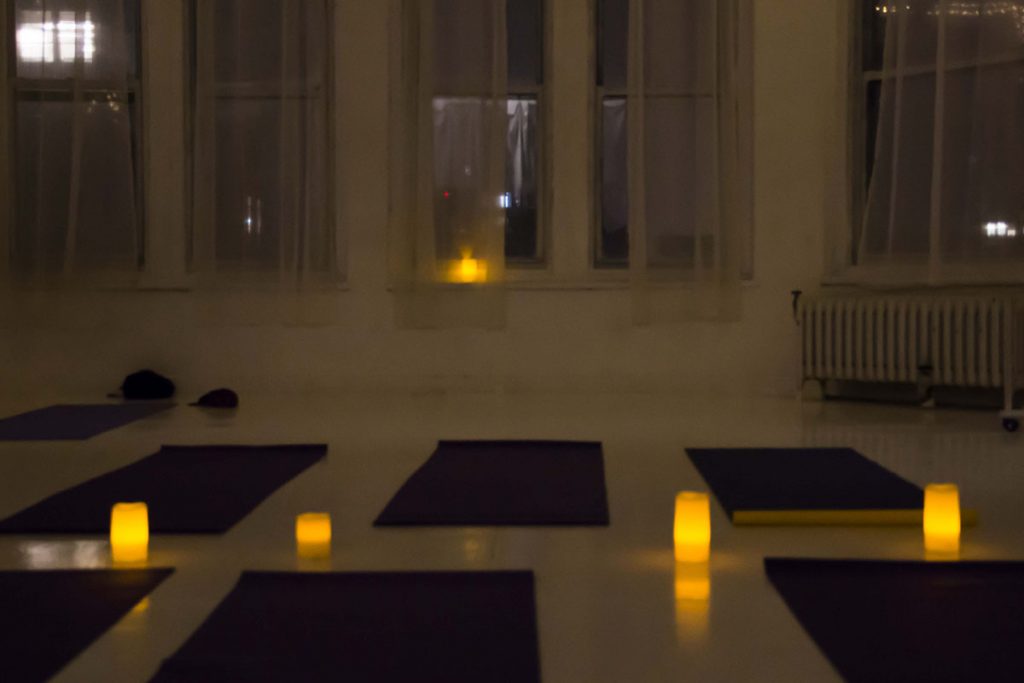 Three weeks after our Skype call we find ourselves rolling out a yoga mat in a photo studio at the eleventh floor of a building in the heart of Manhattan, an easy ten-minute walk from Times Square. Through the windows, we can see the sun setting over the city, and inside candles are lit. A serene setting at an outstanding location.
Maddie, one of the other instructors, will lead the class of today and starts with reading the rules. We knew this was going to happen (yes, we had done our research for once) and in fact, we were not that excited about it. In many other blog posts, we have been complaining about too many dos and don'ts and shoulds and shouldn't at nudist venues and now that we had found something completely new, again there were the rules. In the end, we were proven wrong. Instead of making us feel locked within a ruleset, we didn't completely agree with, the rules had something comfortable. They added to the atmosphere and one could see that the other participants, especially the newbies, started breathing more easily. An important step if you're about to start a naked yoga session, knowing that your body will be within hand reach of those around you.
Why would you join these naked yoga classes?
A simple "Now let's get naked and start doing some yoga" was the perfect queue to make a group of strangers take off their clothes and prepare for some exercise. As diverse as the group had seemed only moments before, suddenly we were all the same. We came to do the same thing, only for different reasons.
We were there mostly for the naked part of course. We had made plans to visit several nudist spots in and around New York City but the early spring sun had not been strong enough to convince us to even pay a visit to the famous Gunnison beach. Indoor activities were the best option and this was also the main reason for several of the other participants. New York has little to offer for the nudie during the colder months and activities like naked yoga are the only chances to get naked in a social setting.
Others had never been to Gunnison beach either or hadn't attended any other naked activity, they were here to practice their yoga moves and followed Maddie's instructions as they knew from before what was coming. It all didn't matter. A group of people with mixed interests had been brought together to experience something new.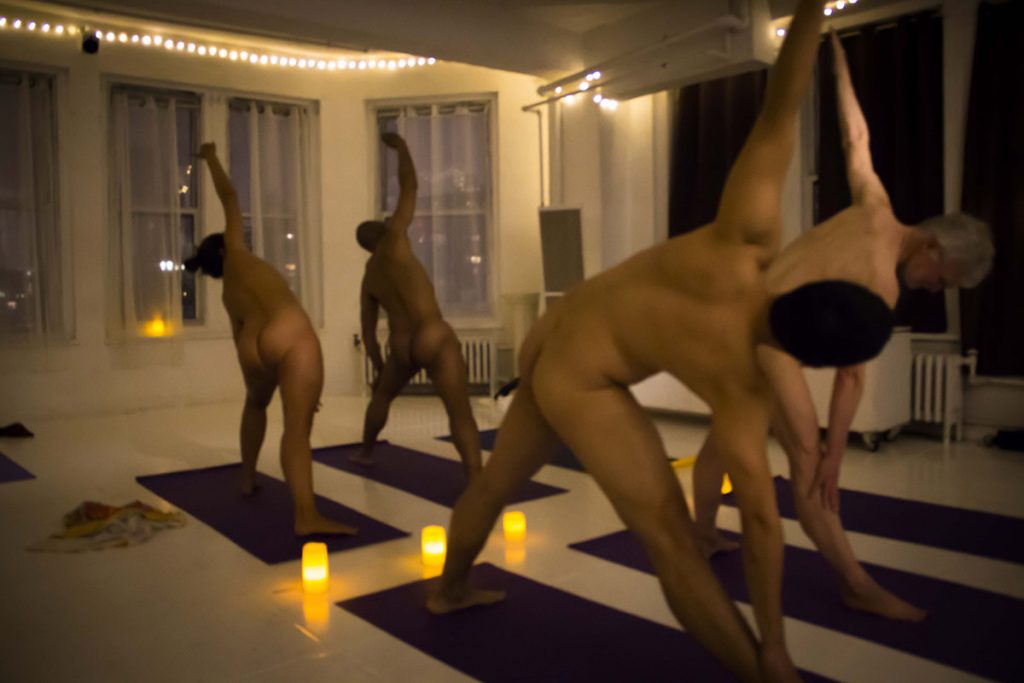 A question we often receive when we tell others that we are taking naked yoga classes is "Isn't it extremely awkward?". We're not going to lie about it, yes, it's really in your face. We can imagine that if someone would be watching us from the side they would feel embarrassed in our place, but the fact is that when you engage in the rhythm, focus on your movements and go with the flow, you barely even notice the others. This is about YOU, this is about YOUR body and YOUR mind and the others are only there because they want to experience the same.
What's the advantage of naked yoga?
Naked yoga does have some physical advantages, since you're not wearing any clothes there's little that can restrict your movements. But the main advantage is in your head. Since you are making a huge step out of your comfort zone, you're much more aware of what you're doing. You're aware of your body and of the fact that you are naked among others. There is no hiding, you surrender to the fact that you are who you are and look how you look and this takes an enormous weight from your shoulders. You don't judge the others and they don't judge you. You accept your strengths and your flaws and become confident about your body and its movements.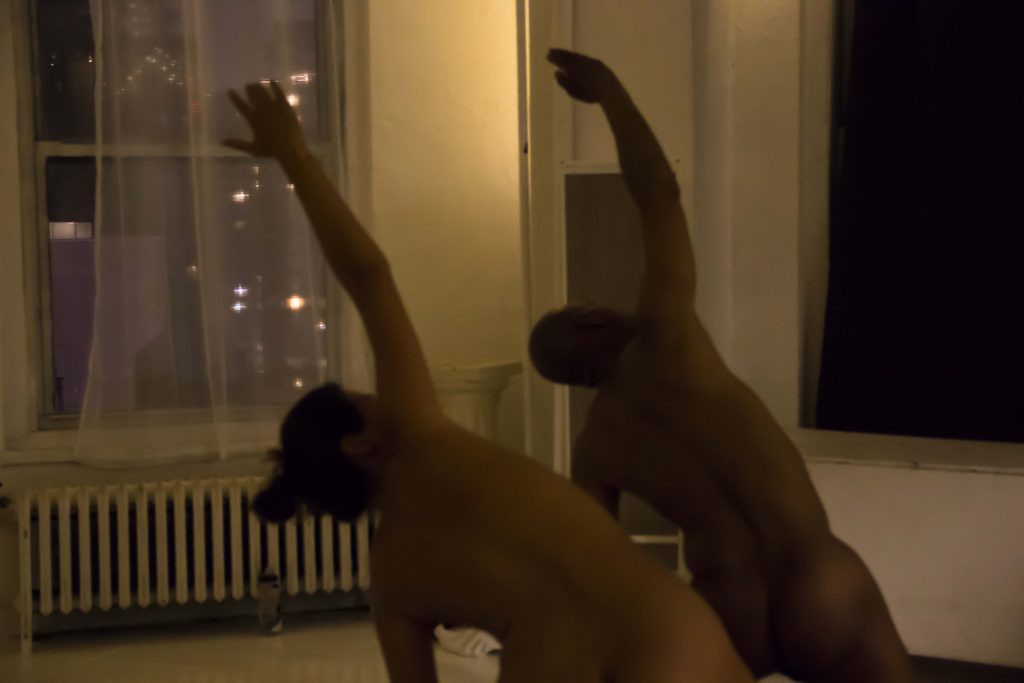 We have taken
naked pilates classes
before at a nudist resort and yet we felt a big difference with Naked in Motion. At the resorts, the classes are seen as a nudist activity that had to fit within the nudist "mindset" and thus several poses are purposely left out.
Although Naked in Motion practices yoga in the nude, they don't consider themselves a nudist group and don't feel the need to differ from a textile yoga class. In the end, going "all the way" adds to the experience and gives it a more real feeling in general.
When the class is finished, there's about half an hour left to socialize with the others. Nudists and non-nudists are hanging out naked as if it is the most normal thing in the world. And at that moment, it actually is.
If you're planning a visit to New York City, a Naked in Motion class certainly deserves a spot on your bucket list. Of course, you have to see the huge screens on Times Square, check out the views from the Empire State Building and stroll past the shops at Fashion Avenue, but make sure to keep an evening free for some great naked exercise!
Naked in Motion classes are currently given in New York City and Boston on Mondays, Wednesdays, and Saturdays/Sundays and occasionally in Seattle as well.
More info can be found on the
Naked in Motion website
.
Find the best nudist accommodation in the area on NUDE
---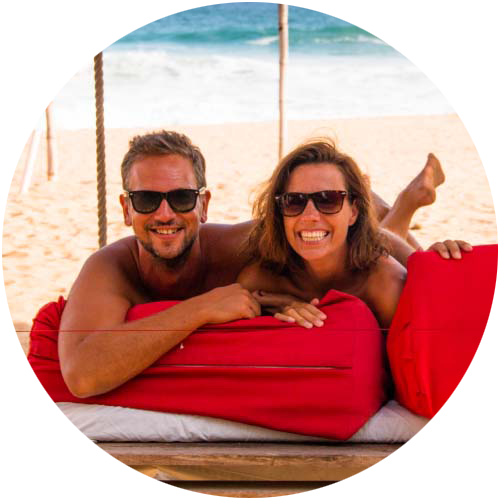 Support Naked Wanderings
Do you like what we do for naturism and naturists? Did we make you laugh or cry? Did we help you find the information you were looking for? Then definitely join our Patreon community!
---