One of the main reasons why we started this project is to show the world that naturists are not some strange dark commune but that actually everyone could be one… Or could enjoy being one if they took the first step.
Our main example of "everyone" is of course ourselves, we write posts about naturism in general but also about our own experiences. But some of you might be thinking "Yes sure, those two are probably just the strange kids in the block…" (nah, we know you're not thinking that about us, but we're trying to write an introduction here). So we decided to let other naturists have a word as well.
So please sit back and get inspired!
Meanwhile we already published interviews with people from all over the world. You can find them in the
The Naturist Talks
section.
Today we're having Cho and Tee, a naturist couple from Malaysia who we've met in Thailand about a week or two ago.
Hello Cho and Tee, tell us something about yourself
My name is Cho. I am a 40 something professional working as a manager in Advertising industry. I would say I am a friendly person who likes to joke around and loves to engage in a good conversation.
My wife Tee is a 30 something working in a telecommunication. We have been married for almost 10 years.
We live in Kuala Lumpur, capital of Malaysia and we are Muslim.
How and at what age did you become a naturist?
I became a naturist about 20 years ago when I could afford to rent my own place with my college buddies. But even then my love for being naked only confines into my own room. I couldn't sleep at night unless I was naked.
When I got married years later I moved out and bought myself a house. I explained to my wife about this lifestyle and she was ok with it. After a while she also felt more comfortable with nudity. Since then we are practically naked whenever we are in the house.
Then in 2013 we went for a holiday trip in Europe and we experienced a spa in The Netherlands where public nudity is required. Somehow being nude in the presence of others was so liberating and natural for us.
When we return to Malaysia we started to look for the nearest naturist resorts In South East Asia. It seemed that there were 2 naturist resorts in Thailand at that time.
Chan Resort in Pattaya
and
Oriental Village in Chiang Mai
. So we decided to book to stay at Oriental Village. The moment we arrived at OV we felt like we did't want to go back home. The place is like a paradise with colourful nature and no walls to hide our nakedness from the outdoor.
At OV we also met a Malaysian couple, Lee and his wife Anne who coincidently live within 5 minutes from our house in KL. We kept the friendship and have been going to naturist holidays together ever since.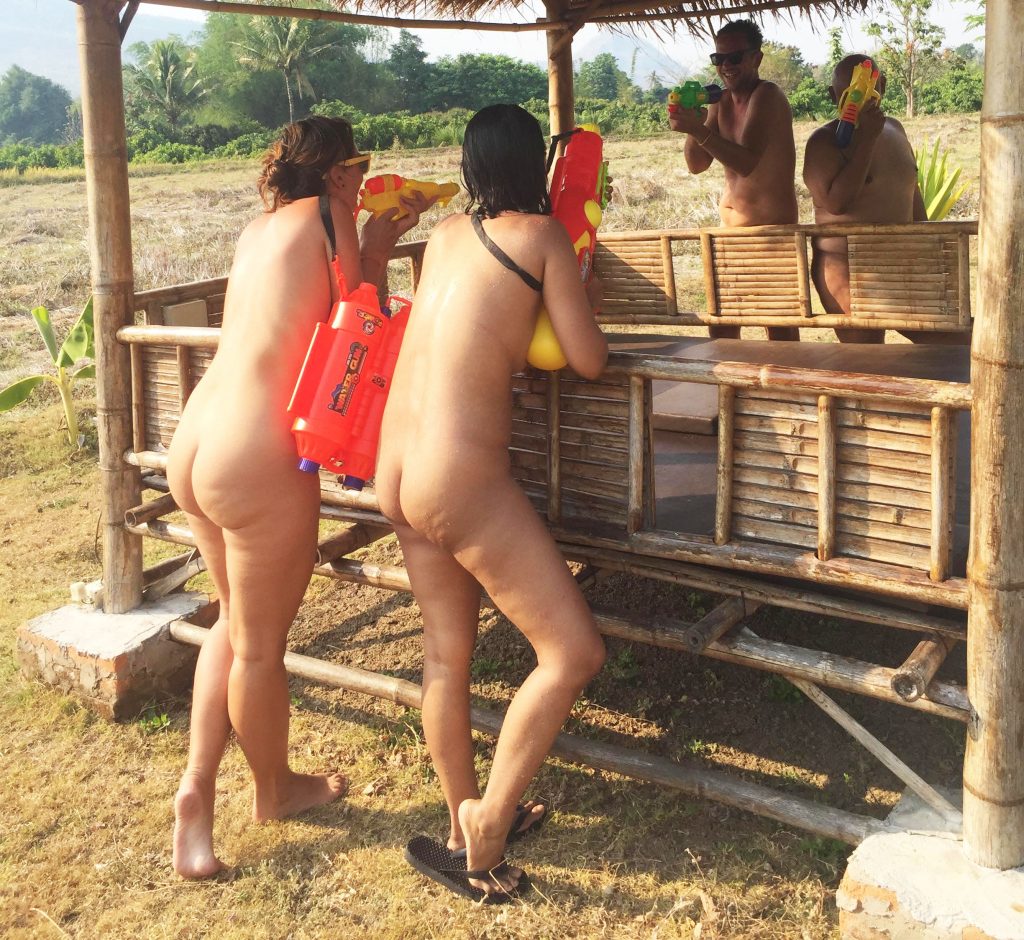 Is naturism allowed in your country and what's the public opinion?
There are many naturists in Malaysia but we have to keep it a secret as nudity in public is illegal. I wish there would be a naturist resort on a hillside somewhere in Malaysia that we can go to. But until that fantasy becomes a reality I guess we just have to keep coming back to Thailand.
It's good that Thailand has a more relaxed view on naturist resorts and the industry is booming. At this moment there are 5 resorts in Thailand and we have been to 3 of them. However Oriental Village is still our favorite.
What do you think is the best and worst thing about naturism?
There are a few dodgy characters that we met at naturist resorts who are there to ogle at others. Those are perverts who disguise themselves under the cover of naturism. These people spoiled the image of other naturists.
Do you find it easy to make naturist friends?
Naturists are generally friendly people. We meet friends almost every time we go on a naturist holiday. Some of them remain as friends with whom we make a point to meet every year or two. As for me I am a generally a friendly guy so almost always I initiated the conversation with others.
This is also another factor about naturism that I like. We are always bound to meet new friends. However we must have the right attitude.
What's the best tip you have for beginning naturists?
Our advice is to go to naturist resorts. Please check the reviews on tripadvisor or Naked Wanderings website before you book your holiday.
Anything else you'd like to share with our audience?
One of my wishes is to see my religion Islam to have a more relaxed and less judgmental view about nudity. After all, according to the holy book during Judgement Day everyone will be assembled naked. We are born naked and we will return to God naked too.
Asians are also lately becoming more close minded on nudity. Probably this is a result of brainwashing from the media that associates nudity and sex. I remember not too long ago when Asians would never think twice about taking a bath naked in the river or to breastfeed their babies in public.
Please change your mind. Naturists are just normal people.
Thank you so much for your participation Cho and Tee!
Do you also want to tell your story and experiences in naturism? Please get in touch via the CONTACT page! As long as we have people who like to contribute, we can keep The Naturist Talks running!
---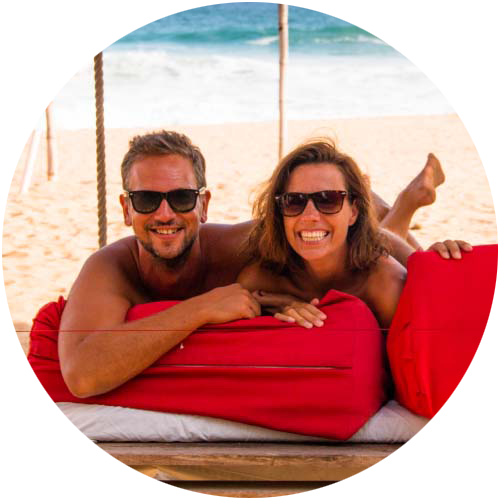 Support Naked Wanderings
Do you like what we do for naturism and naturists? Did we make you laugh or cry? Did we help you find the information you were looking for? Then definitely join our Patreon community!
---