We already knew that nudism has a positive influence on both our physical and mental health. Or at least, in case you already pick up enough vitamin D and are living a balanced life, a nude lifestyle doesn't have any negative side effects (if you use sunscreen of course!).
But how does nudism affect relationships? Some time ago we've read that the divorce rate among nudist couples is a lot lower than among textiles, what does that mean?
Does nudism itself have a direct influence?
Or are nudist couples sharing different values than textiles which are more likely to keep them together?
Maybe nudism is provoking these values?
Last night's Nasi Goreng with prawns dinner was the perfect occasion to brainstorm about this. We ordered a couple of beers, enjoyed our rice meal, and wondered what it could be that keeps nudist couples together and whether it has any influence on our own relationship.
As with many of these "philosophical" questions, there is, of course, no black and white, no right and wrong. If we had been able to find a solid solution for keeping your relationship in perfect shape by going naked, we would be writing a book and organizing a roadshow by now instead of creating this blog post.
But we did come up with a couple of interesting ideas.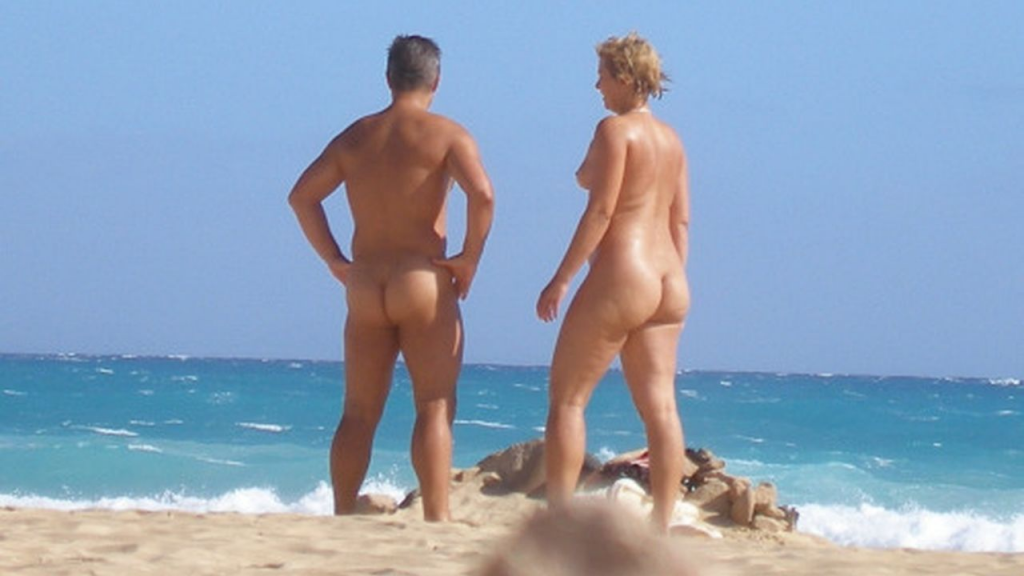 What's the link between nudism and trust?
Since we literally became nudists together and quite at the beginning of our relationship, it's hard to imagine a life without it. How different would our lives be if we hadn't experienced nudism? Or if we tried it and one of us liked it and the other didn't?
These "what if" questions are always wild guesses in the dark. Based on who we are now, we both believe that we could live with a nudist even if we weren't. The
level of trust in our relationship
is high enough that we wouldn't be threatened to know that our partner was spending time naked among other nudies. Of course, we know what it is to be a nudist, so for textiles, it might be a bit more difficult to understand. But we'll tackle that subject later, let's focus on trust here and its worst enemy, jealousy.
In many relationships, trust is often linked with an inevitable idea of not letting the fox into the hen house. Although we trust our partner, we will often make measurements to prevent that he or she will be exposed to compromising situations. We want our partner to be sexy as hell when we go out together but we wonder why they have to look so fancy when they will spend a night with friends. We know that a couple of her well-placed hip movements in that dress can make a guy go crazy or that with his three-day beard in combination with that certain shirt he'll have girls hanging on his lips.
Imagine what it would be like if everyone was naked…
Can we say that nudism is the ultimate level of trust? If we allow our partner to be seen naked and to see others in their purest form, have we conquered jealousy? We doubt it. It's all about the intention. Nudists (well, other than some unfortunate exceptions, but those are not real nudists of course) don't intend to see or to be seen. We get together because the places for nudism are limited, because we want to socialize with like-minded people and because the focus is not on finding a partner or a one night stand.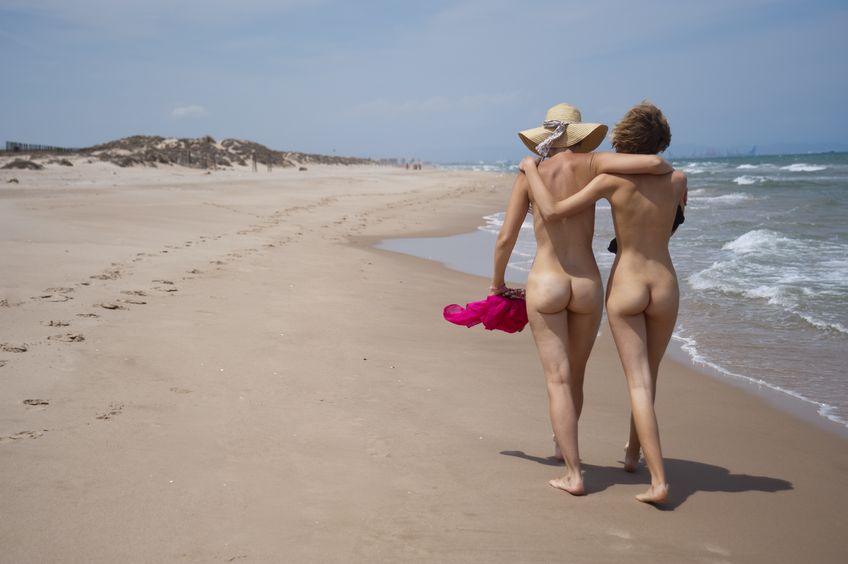 Does body confidence improve your relationship?
For us, it seems unimaginable not to see our partner nude at least a couple of times a day, but we would probably be surprised if we knew for how many people it has been weeks, months, sometimes even years since they last saw their partner's naked body. And that certainly doesn't mean that they live separately or don't care for each other anymore. According to a poll by
Glamour.com
, 40% of the interviewees preferred to only have sex when the lights are out. One of the reasons they highlight is because then you "avoid getting caught up in thoughts about your physical appearance".
Really? If you have any intention to spend at least some part of your life with this person, you still feel that you have to hide your own body? To us, that's pure ridicule, but we wouldn't want to feed those who are more concerned about hiding their flaws when having sex than about enjoying the moment.
This might be one of the biggest advantages (at least those we can think of) of being a nudist couple. In our relationship there is no hiding, we see each other naked so often that it would be muscular impossible to try to make ourselves look "better shaped" than we are. By being a nudist, we became aware of our bodies and we accept how we and our partner looks.
Of course, one could say that the fact that we are exposed to nudity might have a bad influence on our sex lives. For many, the exposure of just a little bit more skin than usual is already a turn on, how do we tackle that? Speaking for ourselves, nudity still gets us excited, but it depends on the situation.  When you see a tiger in a zoo you say "oh nice, a tiger" (or "they should not lock this beautiful animal in a cage"). When you see a tiger in your bedroom… Okay, it may not be the best comparison, but you get the point.
And if the nude body of your partner would not tickle anything anymore, it can also be a reason to find some other triggers that can get you excited.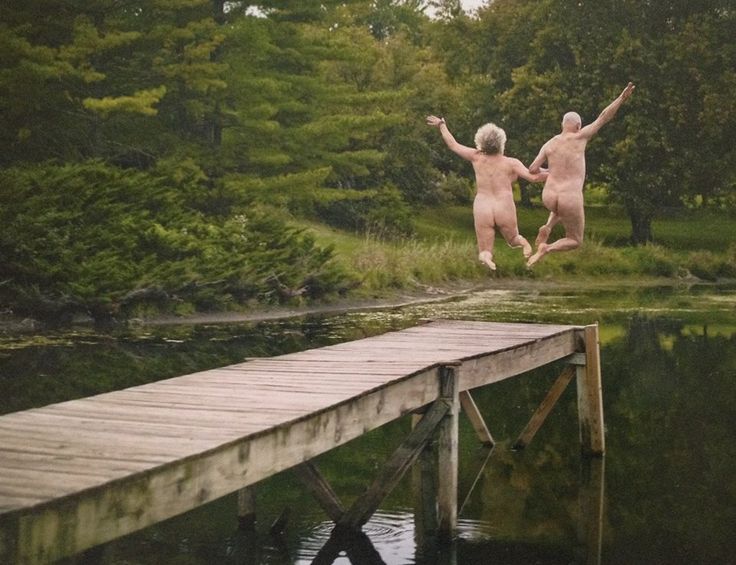 What nudism does for our relationship
We've said it before, we feel really blessed that we got into the nudist lifestyle together and that we enjoy it equally. Also because this creates a common ground in our relationship. Before our "Naked Wanderings travels around the world" adventure, we were so absorbed by the rat race that we really had to plan "us-time". We both worked hard, have a lot of friends, different interests, and a very busy agenda. When we were actually at home together, more often than not we spent those hours staring exhausted at the TV. Since we both like to go to nudist places, this was one of the things we really did together. We went to the spa in winter and the nude beach in summer and (also thanks to the lack of electronics in those places) those were the moments when we spent hours and hours just talking to each other. Nothing else mattered, there it was just us again.
Mixed nudist/textile couples
We get the question about
how to convince your partner into nudism
so often that it actually saddens us. Why do people make such a big deal about it? We take life-changing decisions on a regular basis, we change jobs, buy apartments, get huge loans or make babies, but a futile thing as taking your pants off among other naked people is one step too far. So our big tip is always: Propose that they give it a try. Only once, in a secure and not very crowded place.
But what if they say no? Will this affect your relationship?
Nudism is a lifestyle and we think that it's something personal. Although we would love it if everyone in the world were nudists (going back to body confidence, in this case, the question "doesn't my butt look too big in this skirt" would not exist at all), we are completely okay with others who prefer to wear clothes. We are not saying that our lifestyle is the only right one.
Can a vegetarian live together with a meat lover? If the veggie thinks that eating meat is completely wrong, there will be a problem. If the other one believes that meat is a necessary ingredient for every meal, there will be a problem as well. But if both love each other for who they are and don't try to force their beliefs onto the other, we think that a textile-nudist couple is perfectly possible.
We'd love to turn this last sentence into another promo for a clothing-optional world, but we won't… Or did we just do so?
Picture credit: The photos in this post are coming from Google and Twitter. If you find one of yourself and you don't want it to be on our blog, let us know and we'll remove it.
---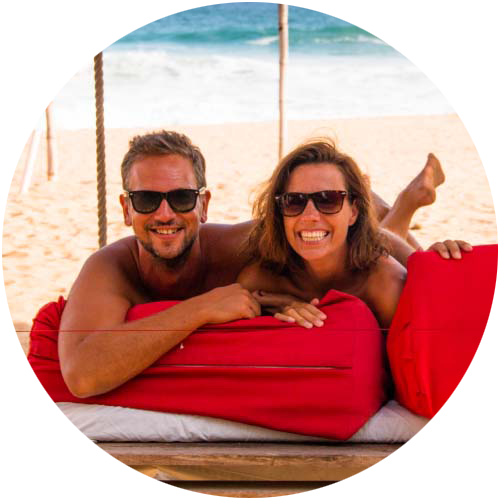 Support Naked Wanderings
Do you like what we do for naturism and naturists? Did we make you laugh or cry? Did we help you find the information you were looking for? Then definitely join our Patreon community!
---