Nude beaches in Bali
Our first stop on the island was Kuta, conveniently located at only five kilometers of the international airport and infamous for its party scene. But that's not why we were there. As soon as we could we headed off to the beach to find ourselves a nice place to get naked. We would not find it. Not only was the whole beach overly crowded with all kinds of souvenirs, drink, food, clothing, and whatever other stands you can imagine, it's also an incredibly dirty place. Trust us, we've seen a lot of beaches around the world, but one like in Kuta is rarely seen. There's more plastic on the beach than sand and we are not exaggerating.
Since Kuta beach was certainly not an option, we made our way to the other mentioned beach, Uluwatu, at the southern tip of the island. But again disappointment waited for us. The beach did look much nicer than the one in Kuta, but although we were there in the low season, it was crowded with locals and other tourists and the chances for some nude sunbathing or even a skinny dip were below zero.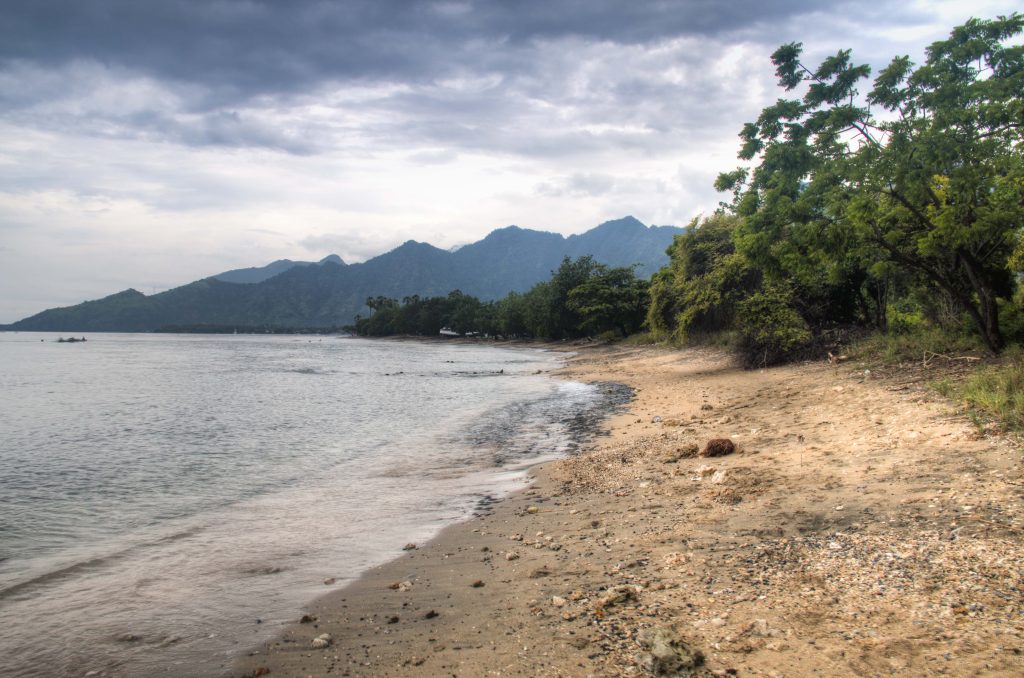 Bali is also called the "island of the Gods" and we started to believe that all those Gods had turned against us. They must be messing with us, these two beaches were part of the reason why we came here. But one week later, when we had made our way to Pemuteran on the whole other side of the island we finally found what we were looking for. Empty beaches.
Pemuteran is a much nicer strip of beach than the ones close to the island's capital Denpasar and it receives a lot fewer tourists. Which gives it a more relaxed atmosphere in general and which provides for some empty stretches where you could drop your pants. We noticed the same on other parts of the north coast of the islands, here and there are some beautiful secluded beaches which provide good chances to get nude in Bali. But keep in mind that we were there during the low season and don't forget to watch your back as public nudity is illegal by Indonesian law. Although…
Public nudity in Bali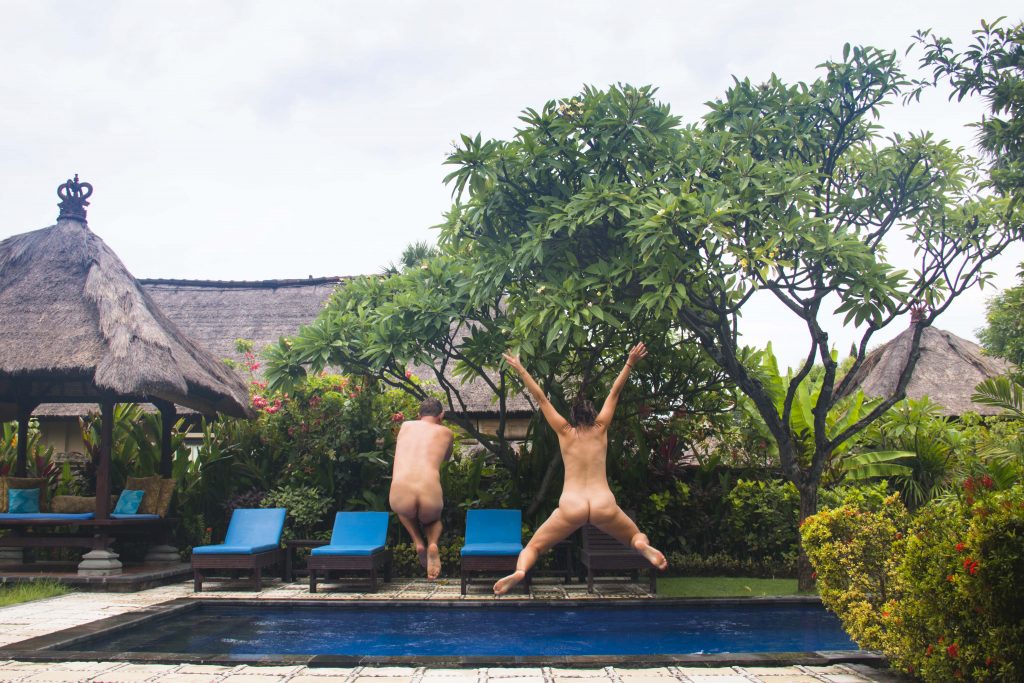 The more we explored the island, the more we found the same scene. Especially while cruising with our scooter through the small villages in the inland. Completely naked locals, men, and women washing in a river or a small canal next to the road. Not hiding at all from passers-by. It soon occurred to us that public nudity was commonly accepted as long as it was for the single purpose of getting oneself clean. Nudity in a recreational way would be really frowned upon, although we doubt that many locals would actually have something against it.
At several waterfalls we found signs saying that naked bathing is prohibited, but we have our doubts whether this is to prevent shocking the local community or the other tourists. But then again, the locals have probably not seen many white asses before, so if you decide to take a river bath yourself you might get an audience.
Where to get naked in Bali
Your best chances to be nude in Bali are on private property.  And luckily, Bali has a lot of those. Being one of the top honeymoon destinations in the world, the island has been focusing a lot on properties that provide the necessary privacy for love birds. And thus… most of the time these places are excellent for nudists as well.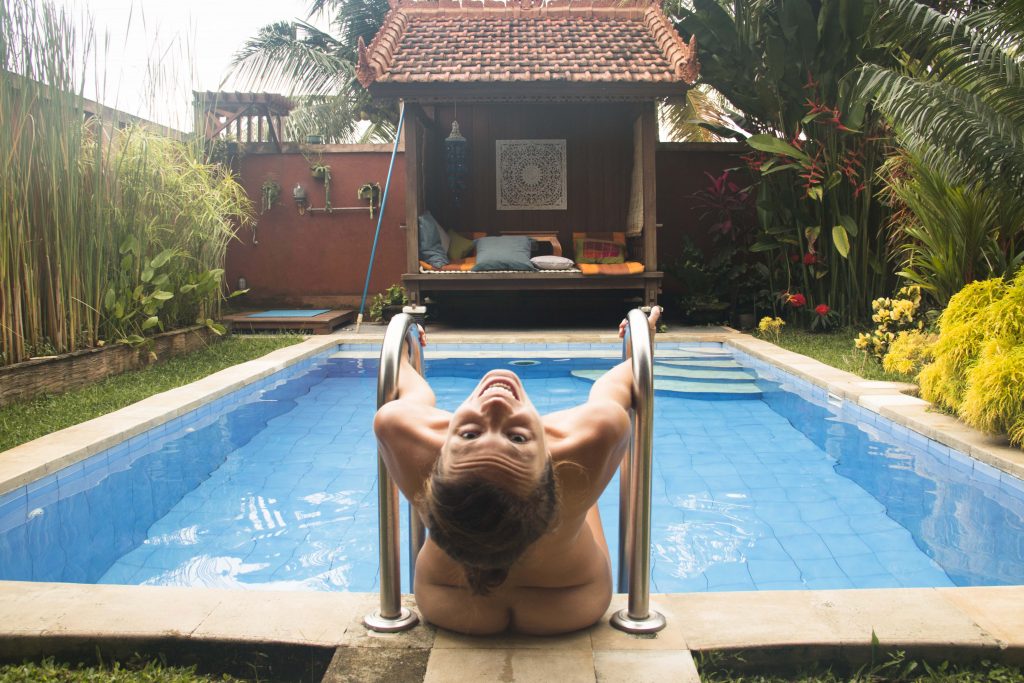 Find amazing private rental villas on Airbnb
Tips and tricks for traveling in Bali
There are a couple of things about Bali we wish someone had told us before we went. So we'll share them with you.