We like the sound of the words "
clothing optional
". It has something gentle, something soft…
Since many years, we (the nudists) have been pushed behind fences and in designated areas to experience our true selves.
On the other hand, for
first time nudists
it was very intimidating. You were standing in front of a huge gate, not knowing who will be on the other side or what they are doing. The only thing you know is that you won't be allowed to wear any clothes.
Therefore we like clothing optional… because it's optional. You can choose if and when you undress.
Why clothing optional?
Every public place is by default clothing mandatory, except when stated differently. It has been like this for ages. If you walk down the street, go to the restaurant or the bowling alley you will not encounter naked people. Even not in the local swimming pool.
Except when there is a sign saying that you're entering a nudist/naturist place. Then there are no clothes allowed at all.
A no clothing policy is easily maintainable in a resort or campground, but how do we manage that on public places? Nude beaches for example.
Well, we can't.
First of all because clothed people can't be forbidden in public places, and secondly, how are we going to control that? By putting policemen on every nude beach? Will they also have to be naked then?
So those places are made clothing optional. You have the option to leave your clothes on or to take them off. Everyone is welcome.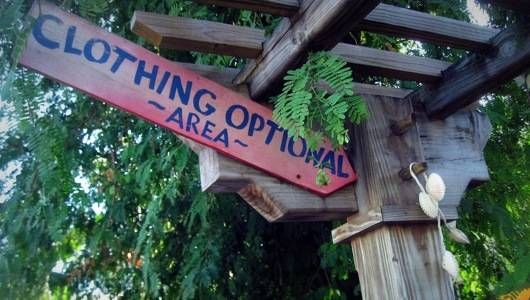 What if the clothing option is chosen?
There are different types of nudists. For some it's a very personal thing, they want to be able to do whatever they want to do naked. No matter whether the others are also naked or clothed. But for others it's more a
social thing
. They feel completely comfortable in a place where everyone is naked, but as soon as there are also clothed people around they start
feeling uncomfortable
. They feel too exposed.
Many nudists complain about
voyeurs
on nude beaches. Textiles who accidentally walk by… twice… three times. Others who sit at the end of the beach having a complete overview but keeping their bathing suits on. And then the ones with the sunglasses…
We heard stories about clothing optional beaches where the number of clothed people is much higher than the number of nudists.
We're not sure if we would feel 100% comfortable in those places either.
So should we go back to our cages, to our camps, behind our high fences to be comfortable?
Or do we, once more, get out of our comfort zone and try to appreciate our textile visitors?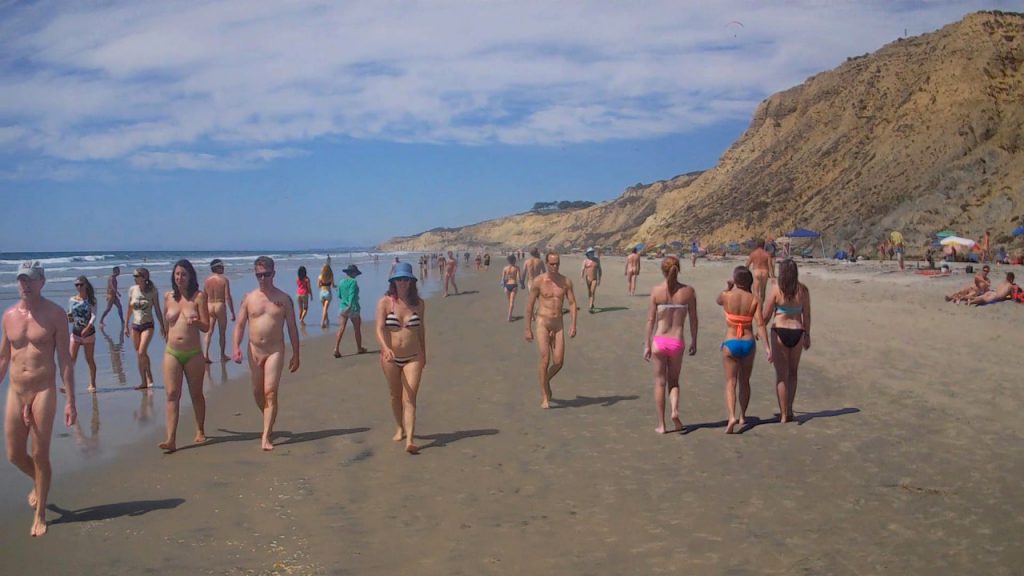 What will the future bring?
Some will disagree with us when we say that naturism/nudism as it has been known for many years, is dying. The nudist organisations with yearly fees and monthly activities are struggling to get new members.
Does that mean the end of what many had fought for? Because, take it or leave it, what we have now, nude resorts, nude beaches, a nude restaurant… It's all thanks to the years long effort of the established organisations.
Of course this is not the end! Maybe it's just the beginning…
We are evolving, and something that evolves, doesn't go away.
Maybe it's time to leave the fences behind us?
A world where everyone is naked is like a world where everyone is clothed. Not possible. But a clothing optional world should be doable.
If we start feeling comfortable naked among the clothed as well, we can make a first step. Currently the "naked" option is chosen by default at the clothing optional beach. If we would allow more textiles, more people will get used to nudity and will allow the nudies in more locations.
The clothing optional park in the centre of
Paris
was a huge step forward, and we hope that many steps will follow.
Let's all get clothing optional!
Picture credit: The photos in this post are coming from Google and Twitter. If you find one of yourself and you don't want it to be on our blog, let us know and we'll remove it.
---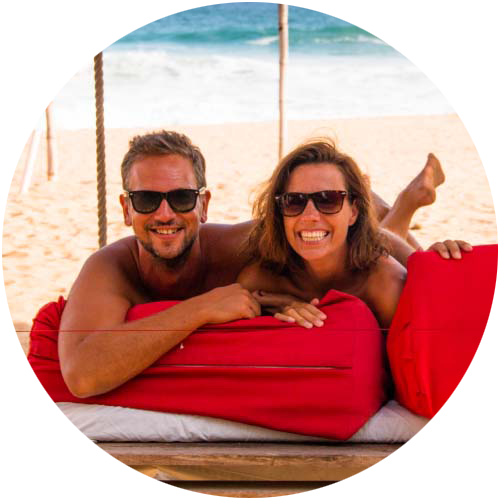 Support Naked Wanderings
Do you like what we do for naturism and naturists? Did we make you laugh or cry? Did we help you find the information you were looking for? Then definitely join our Patreon community!
---