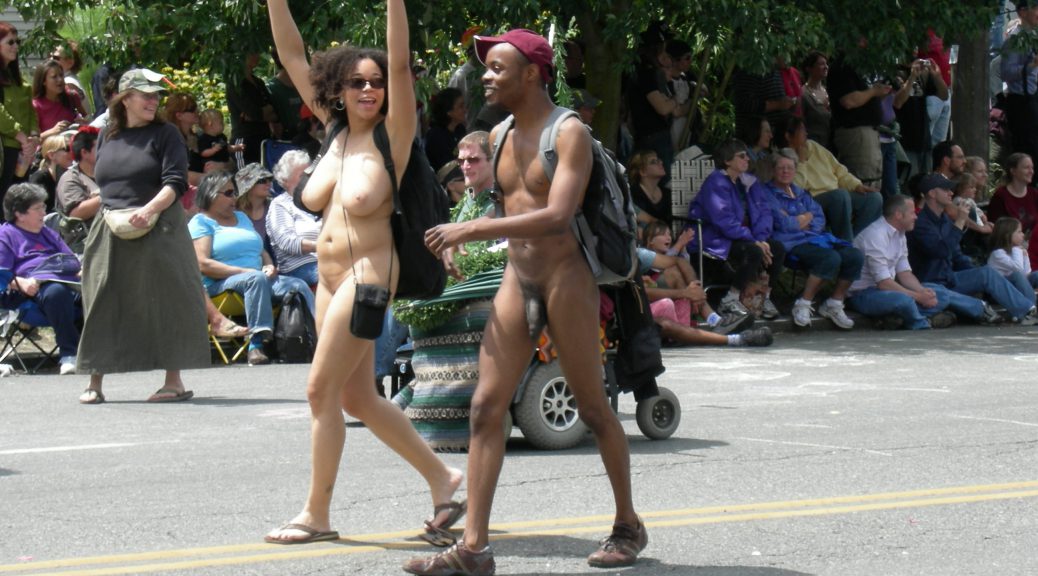 Yes, sometimes nudism can be a little awkward
Yes, sometimes nudism can be a little awkward
We sometimes receive the question if we never find it awkward, the whole nudism thing.
And our answer is always the same.
"The first couple of times it can be a little awkward yes, because you're not used to spend time with naked people and you're not used to be naked yourself among others. But that feeling goes away after 15 minutes or so and from then on you'll be fine."
And that's true, that's exactly how it goes.
But some time ago we started thinking… Actually we have gotten into some awkward situations over the years, but in the end they all became good stories. Most of the time we tell them in the bar or among friends, but we would also like to share them with you.
A couple of years ago we went to one of those huge naturist campings in
Croatia
. Until then we had only been to the small (3 campers and 5 tents kinda) campings but this time we were sold to the sign "private beach connected to the camping".
"So this means we don't have to put on clothes to get to the beach? LET'S GO!"
The place was great, we could put our tent on the top of a grassy hill, there was indeed a gorgeous private beach, there was a gym, three restaurants and a supermarket.
The first two or three times when we went to the on-site supermarket we were always dressed, at least with a towel. There were never a lot of people but one day we saw a lady doing her shopping topless.
The next day when we came from the beach we decided to get some wine. With the lady from the day before in mind we decided not to go back to the tent to get some clothes but just do our shopping in the nude.
That time there were a lot of people… And EVERYONE was dressed.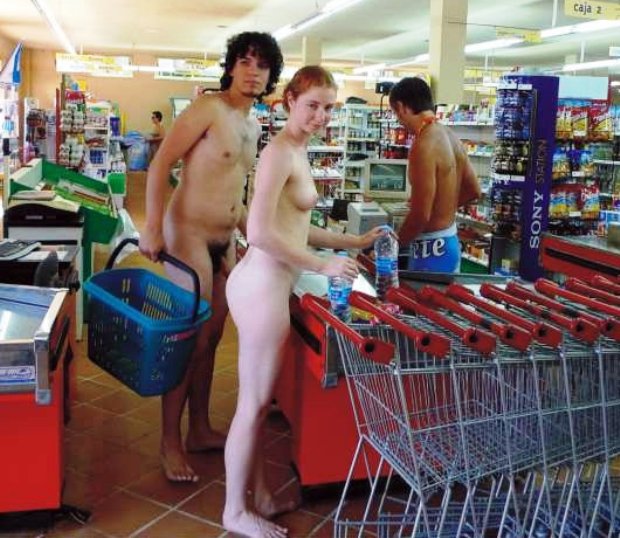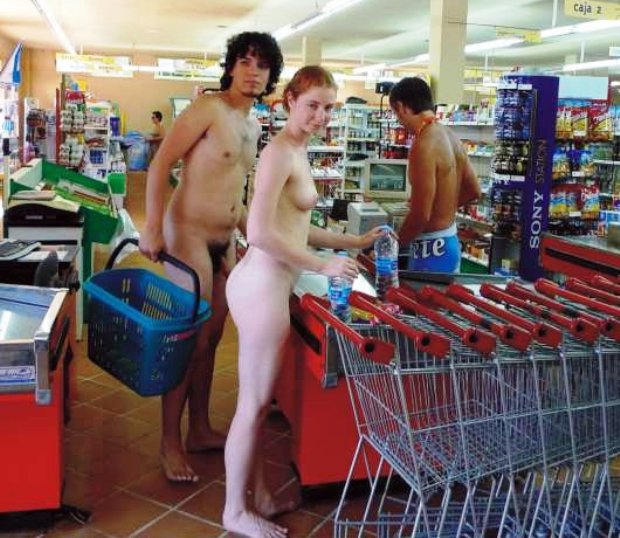 Dinner in Italy
A similar thing happened in Italy last summer.
We were staying at a very cosy family run camping in the hills north of Genova. Every evening the hosts prepared some typical dishes and who wanted could stay for dinner. As we were in a quite desolated place most of the guests actually did so.
The first night it got a bit chilly around dinner time and Lins had already put on some clothes. Nick, the strong male, decided that the weather was still alright and went naked to the dinner table.
Everyone else… was dressed.
It was a huge relief when the host family arrived to the table and they were also naked.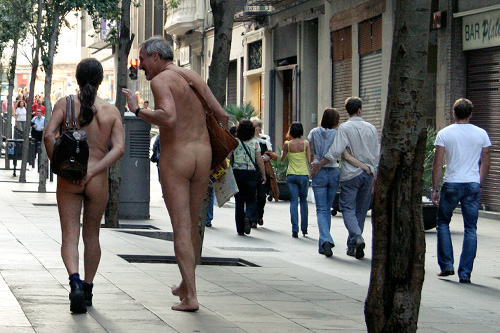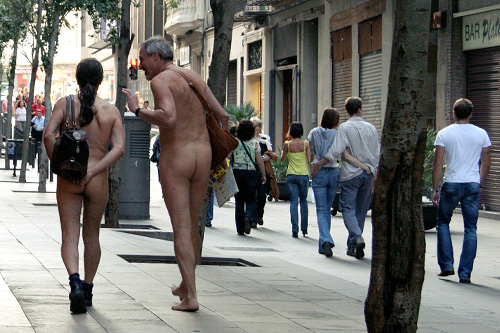 The guy with the cool camper
On the same camping in Italy there was an English couple with the coolest camper ever. We had been looking at it for some time (they were our neighbours) and in the evening Nick went over to have a chat.
Apparently the guy was very proud and gave a tour around his van.
It was one of those vans where the roof can go up and creates room for a bed. So somewhere half of the tour the guy climbed on the bed for further explanation. Because there's not much place in a bed like those he had to get on hands and knees, face to the back and ass… well… only centimetres from Nick's face.
The explanation kept going, but from then Nick didn't understand much anymore because he was focusing not to touch any balls with his nose.
Sports
In the ancient greek times, sports were always practiced naked, so next to the efforts of the players the spectators could also enjoy watching their muscular bodies.
On naturist sites you can also enjoy watching naked sports… Except for the muscular part.
Maybe it's us, but looking at naked people doing sports is still quite awkward. We do want to watch the game itself, but somehow our eyes keep going to all the wiggling, twisting, twitching body parts.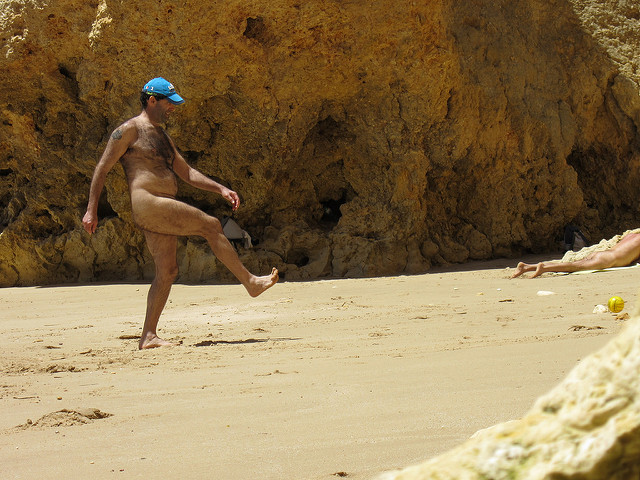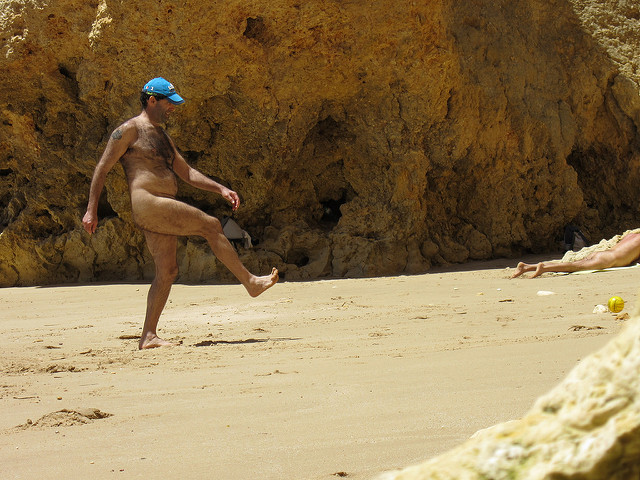 Queuing
Do you know how annoying it is when you're standing in a queue and the person behind you is just a little bit too close? You know, that with even the slightest move you make you're touching him or her?
Well, if that happens on a nudist site it's taken to a whole other level.
This happened to Nick while queuing at the camping's bakery. It's not that there were that many people waiting, but the guy behind Nick seemed to be very hungry.
It's annoying if you can feel the t-shirt of the guy behind touching your arm, but if you can feel his chest hair touching your back… that's just weird…
After all, you just have to see the fun of it.
Probably the most awkward thing that has ever happened to us was the time we ended up on a Brazilian swingers party. But that's a story for another time.
Have you been in any awkward situations?
How do you handle those?
Photo credit: "A naked couple walk along as part of the 2007 Summer Solstice Parade" by Joe Mabel / CC BY-SA 3.0
Photo credit: "Streakers" by Alex Griffioen / CC BY 2.0
Photo credit: "Joao" by John W. / public domain