As you may have read in the
very first post
of this blog, one of the main reasons why we started this project is to show the world that naturists are not some strange dark commune but that actually everyone could be one… Or could enjoy being one if they took the first step.
Our main example of "everyone" is of course ourselves, we write posts about naturism in general but also about our own experiences. But some of you might be thinking "Yes sure, those two are probably just the strange kids in the block…" (nah, we know you're not thinking that about us, but we're trying to write an introduction here). So we decided to let other naturists have a word as well.
What you find here will be a series of interviews called
The Naturist Talks
, which will last as long as we find people who want to talk about their experiences with naturism. We will try to bring you a variety of people, men and women, young and a little bit less young from all over the world who told us what naturism means to them, how they got into it and how it works out for them.
So please sit back and get inspired!
Meanwhile we already published a couple of interviews, you can find them in the
The Naturist Talks
section.
Today Liza will give us her vision about naturism. Liza is a 40 year young, happily married mother from Canada.
Hello Liza, tell us something about yourself
Hi, my name is Liza. I was born in March, 1976 and I grew up in Nova Scotia. I am a happily married woman and the mother of one child, a daughter. I enjoy doing fun things with my daughter and my husband. I work on a casual basis in a hospital. I enjoy nudism and not too many people know this about me but anywhere I am allowed to be nude I take advantage. I'm also teaching my daughter not to be ashamed of her body and to be nude wherever it's OK to be nude.
How and at what age did you become a naturist?
My mother often went nude in front of me. She would come out of the bathroom after a bath, in the buff, on her way to her bedroom to get dressed. So I've adopted that lifestyle. I went nude my first time in the woods. I was berry picking and it was blistering heat and I was out in the middle of nowhere so I stripped off.
Is naturism allowed in your country and what's the public opinion?
It's not a big attraction in
Canada
but in certain places nudity is allowed like certain beaches, etc. Canada is still practicing puritan values meaning that no one goes nude and it's, for the most part, frowned upon. I really hope this will change. I go nude at lakes or beaches that are secluded or if I'm deep in the woods away from civilization. Where I live there are no nude beaches or so which is sad.
We hate to divide people into groups, but we'll do it anyway…
Do you consider yourself a naturist, a nudist or an occasional nudist?
I consider myself to be an occasional nudist although I am a little bit of all three. I will go nude as much as possible to connect with nature. After all, Adam and Eve, the first man and woman were nude and they weren't ashamed or discouraged from embracing nudity so why should I be.
Do you find it easy to make naturist friends?
Actually living where I live I do find it tough to make naturist friends but if everything works out for us and we move to Halifax in 2017 I don't think I will have a problem connecting with other naturists/nudists because my husband and I both know where there is a lake outside the city where nudism is allowed.
What's the best tip you have for beginning naturists?
Just don't be ashamed of your body. You were made in God's image and it's ok to be nude or practice naturism in designated areas. Always respect others and if they are offended by your nudity and it's not a designated area for nudism/naturism, then cover up.
Anything else you'd like to share with our audience?
I'm always going to be into naturism/nudism and I hope many people join me and I also hope that the laws change for naturism/nudism so there will be more places available for people who wish to be nude.
Thank you so much for your participation Liza!
Do you also want to tell your story and experiences in naturism? Please get in touch via the CONTACT page! As long as we have people who like to contribute, we can keep The Naturist Talks running!
---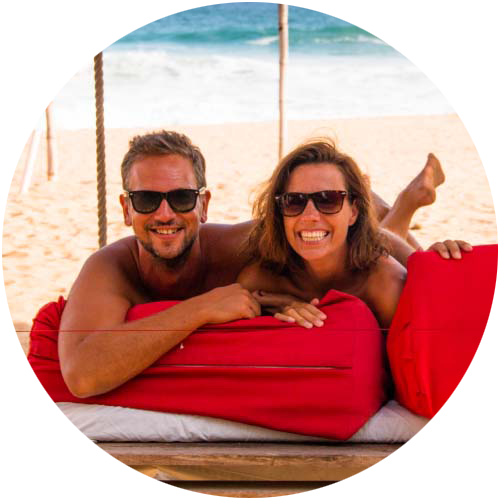 Support Naked Wanderings
Do you like what we do for naturism and naturists? Did we make you laugh or cry? Did we help you find the information you were looking for? Then definitely join our Patreon community!
---