If you've been following us via this blog or on
Facebook
,
Instagram
, or
Twitter
during the last months, you probably noticed that we've spent a lot of time in Greece. A real necessity, even if we only wanted to get the slightest impression of the country. When you look at the country on the map, it doesn't seem very big. Its size is roughly the same as
Austria
and Switzerland combined and a bus ride from one side to the other rarely takes more than several hours. What people tend to forget (well, at least we did) is that Greece has over 6000 islands. It's like the Japan of Europe, but with better options for the nudies.
We don't want to call ourselves a reference for nudism in Greece, even though we've spent a lot of time in the country, we know that we've only seen a fraction of it. But from our experiences, we're sure that we can give you some valuable tips when it comes to getting naked.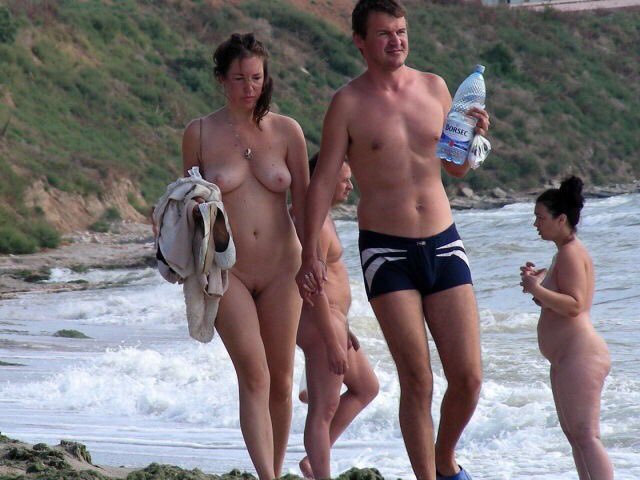 Embrace clothing optional
Although Greece is a popular holiday destination for nudists, it doesn't have a decent nudist organization or any nudist clubs and only a handful of nudist resorts, villas, or campings. So if you only like to be naked among the nude, your options are limited to one of those places. Even though one could easily spend two weeks inside
Vassaliki resort
and wish there were two weeks more to come, you'll miss out on a lot of the fun.
Greece only counts about three to five (depending on who you ask) official nudist beaches and non of these are secured. Meaning that all of them could be clothing optional at one point. But there are also hundreds of "unofficial" nude beaches (or "semi-official" as we like to call them). The big difference is that on the official ones you can just get naked wherever you want and look at your neighboring textiles saying "yes, I'm naked because this is my beach brother!". On the semi-official ones, you have to be a bit more careful and only take your pants off at one of the ends of the beach or in nearby coves.
In any case, your chances of getting in contact with textiles are high. Sometimes they'll just pass by, avoiding all eye contact and sometimes they'll just drop their towel next to yours.
If you're not comfortable being naked among the clothed, it's better to do some research before you go. Some beaches, even though only semi-official, have a long history of attracting nudists,
Lageri beach on Paros
for example, so there will be others. On the other hand, we've been to several beaches in Greece where we were the only nudies.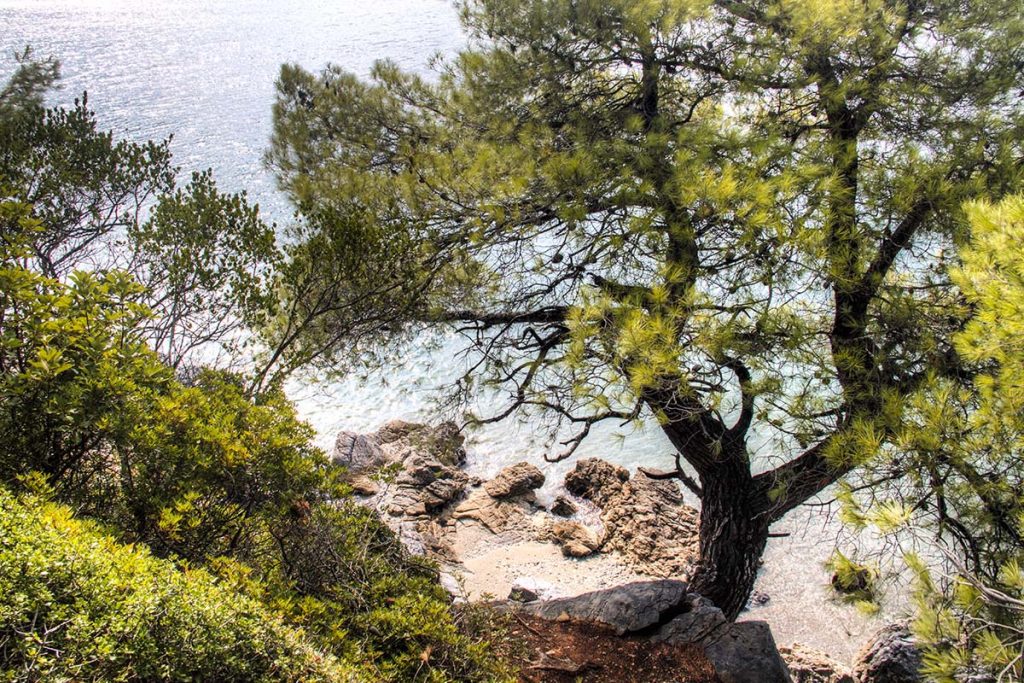 Search for hidden coves
Official and semi-official nude beaches are one thing, but the combination of lots of beach with lots of rocks also creates a lot of coves. Some are sand, some are rocky, some are just enough for two persons and on some, you can have a real
beach party
.
If you have a boat, you're the king or queen of the coves, because many of those are not accessible by land. The number of times we've been staring from 30 meters above at the most beautiful little beach, wishing we had a boat, you don't want to know. But a boat is not for everyone and for poor world travelers like ourselves, a pair of decent shoes can also take you a long way. Sometimes you'll have to hike for several kilometers, sometimes you'll have to climb or stumble or slide your way down but naked you shall be!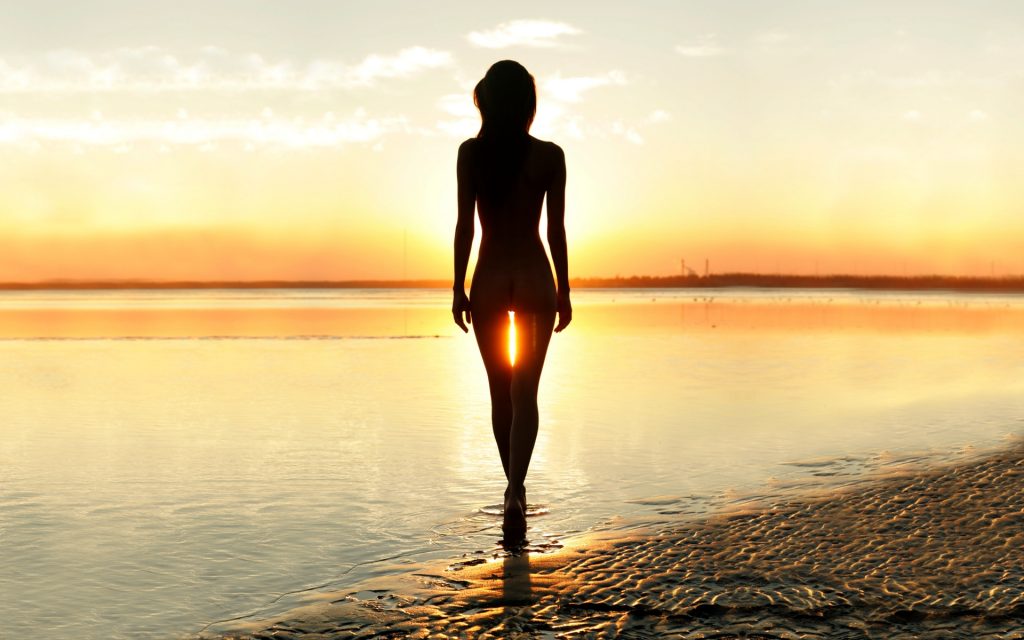 Go early or leave late
A disadvantage of the whole "semi-official" thing is that you're never sure whether you're actually going to be able to get naked at a certain place or not. This is a really strange phenomenon which took us some time to get used to.
Several times we'd be having an evening walk and arrive at a beach with some nudies. So we're thinking "Alright! We found our place for tomorrow afternoon". So the day after we walk through the blistering sun to the same spot and when we arrive we see nothing but textiles.
"Wait a minute… is this the same beach?… No, it can't be… oh wait, yes it is… I recognize that tree"
What looked like a 50% nude beach the day before suddenly became 100% textile.
There's an easy explanation for this.
On the semi-official beaches, the nudies try to stay away from the textiles and the textiles stay away from the nudies. So whoever comes first gets the spot.
We came to this realization one day in
Antiparos
. We had passed a beach in the late afternoon and spotted several nudies on one side. The day after we walked back and the side where the nudies were was completely empty. So we started going that way.
About twenty meters in front of us was a family complete with air mattresses and kids and a dog walking in the same direction. We knew this was bad news. Of course, we could run but that would've been ridiculous. You can imagine what happened, they picked the exact same spot at the end of the beach, under the tree, that we had been aiming at. All space in the shadow was taken, we could've placed ourselves next to them in the hope that they were real prudes and moved away, but instead we walked a bit further to an empty cove.
But in the evening, around 6-7 PM, many people will return to their hotels to shower and dress for dinner and then the beach gets more empty again and you get a last chance for getting nude on the main beach. If you're lucky you might even enjoy a beautiful sunset.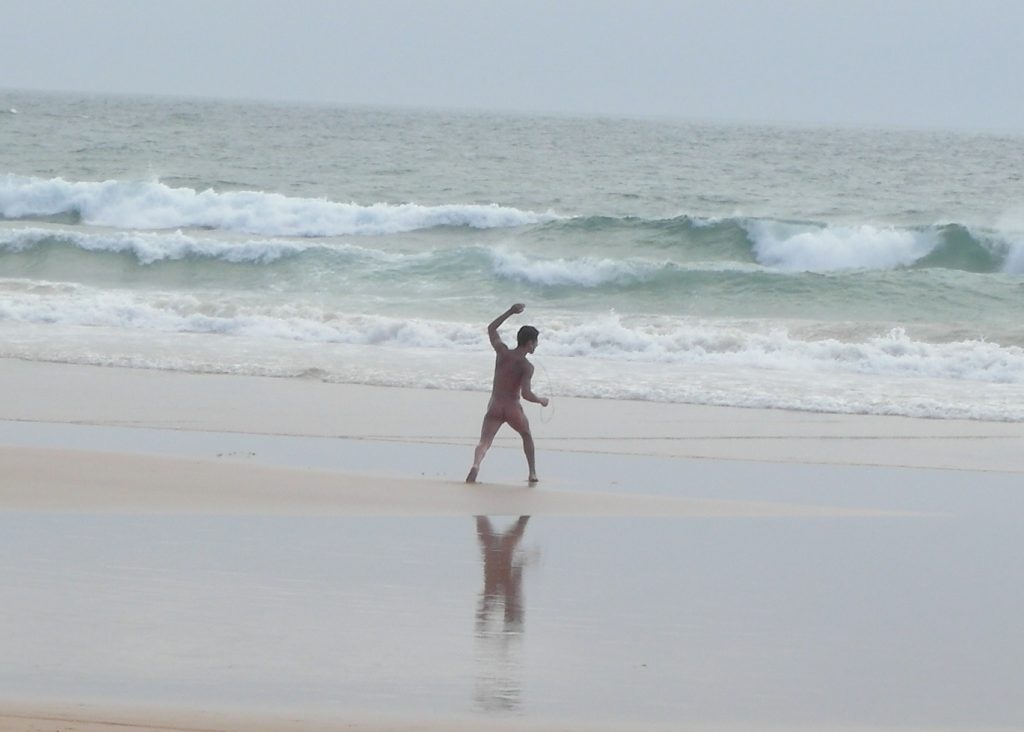 Pick the lesser-known destinations
Statistics tell us that about ten percent of the world population has somehow engaged in nudism in their lives. One doesn't need to be a mathematician to figure out that we're a huge minority and that it will be hard to claim our beaches. Especially when there's no real naturist organization. Luckily, other statistics tell us that the majority of the beach tourists stay within a range of five kilometers from their hotel.
See where we're going?
On the Greek islands, people tend to pick their hotel either by the proximity of a city or a famous beach. If you manage to get away from those places (rent a scooter for example), you'll often be able to find a nice beach just for yourself.
This also counts when you're picking an island. In the Cyclades, for example, Mykonos, Naxos and Santorini are the most well known. Even
Paros
is quite famous. We found out that it's better to pick a less famous island,
Antiparos
for example to have a better nude experience (and the prices are often lower).
Bring your tools
Greece certainly isn't the south of France and finding a nude beach with a bar is impossible. The general rule is: If there's a bar, you don't want to be nude within a radius of at least one hundred meters. So you have two options. Either you get dressed, undressed, dressed, undressed, … every time you want a beer (for Nick this sequence can go on and on) or you just bring your own. Putting your drinks in the sea is a great way to keep them somewhat cold, okay, they won't be ice cold but for us, it's better than dress, undress, dress… You get the point.
On every beach in Greece, there will be a guy renting out sunbeds (sorry ladies, we don't want to be sexist but we still have to meet the first woman with this job) and umbrellas. Unfortunately, that side of the beach is not where we want to be. We want the quiet side, the end, a cove a bit further, somewhere to get naked. There they don't have sunbeds nor umbrellas. On some beaches, you can be lucky and find a tree or at least a rock which provides a bit of shade and where you only have to move every half hour instead of every five minutes, but our general advice is, don't be like us, bring your own umbrella.
And our last advice is something we really shouldn't have to tell you, but the number of red-assed nudies we've seen during the last couple of months… incredible. Not long ago we spotted a guy who looked like he had a red pepper between his legs, we can only imagine the suffering when he gets excited. So dear readers, please, don't be the pepper guy or the tomato girl but DO USE SUNSCREEN!
Find the best nudist accommodation in the area on NUDE
Naked Wanderings' Ultimate Guide for Naturism in Greece ebook

Are you looking for great nudist resorts and nude beaches in Greece?
Are you looking for the best tips for a nude vacation in Greece?
Then our ebook will be the perfect resource for you!

Learn More
Need help with planning your trip? Check out our Resources Page for an overview of the best companies we use during our travels
Picture credit: The photos in this post are coming from Google and Twitter. If you find one of yourself and you don't want it to be on our blog, let us know and we'll remove it.
---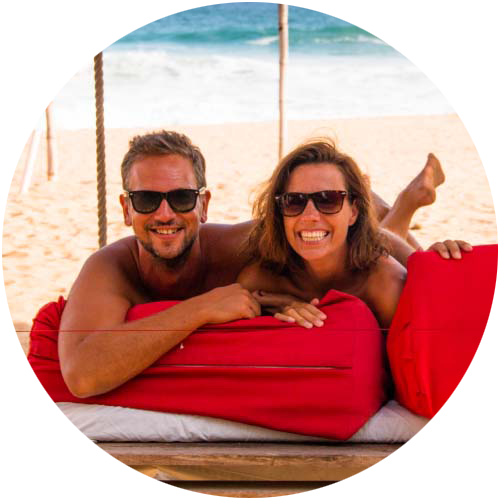 Support Naked Wanderings
Do you like what we do for naturism and naturists? Did we make you laugh or cry? Did we help you find the information you were looking for? Then definitely join our Patreon community!
---