We like to see ourselves as revolutionary nudists.
We try to spread the idea that naturism is not just something for a bunch of grannies who stopped caring about their body image ages ago but that it can be fun for anyone, no matter age, colour, shape or religion. As long as you're willing to look outside the old "naturist box".
In several of our previous blog posts we've blamed the naturist federations for maintaining that box, for claiming that there can only be one type of naturist: the kind that's member of a club, pays the fee, reads the quarterly magazine, spends some nice spring afternoons cutting the hedge of the club house and volunteers to prepare the carrots for the yearly barbecue.
Times have changed and so have the ways in which people like to enjoy their nude time. Some don't care that much about the social aspect anymore, some don't want to spend every Sunday afternoon at a club, at the same club. Many are willing to pay for the use of facilities instead of having to do chores. And most "modern" naturists don't want to be stuck to one club, one country or one federation. They want to explore all possibilities.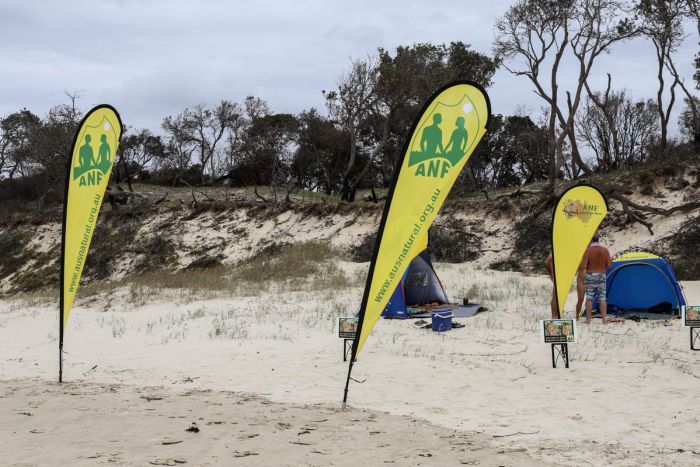 The story about the hostel
Let us tell you something about our other passion, traveling, or more specifically: backpacking.
Yes, we're backpackers, unshaved-unwashed-torn clothes-completely broke-marijuana smoking-garbage eating-smelly backpackers. Or at least that's what used to be the general opinion about our type of travelers. And we sleep in youth hostels.
The principle of youth hostels started in Germany (just like naturism by the way), they were places where students could sleep for a ridiculously cheap price or even for free in exchange for doing some chores. Soon an organisation appeared,
Hosteling International
, which looked after the rights of the travelers, made sure that all hostels had the necessary facilities and rule sets and asked a yearly membership fee for being allowed in any of the affiliated hostels. Sounds a bit familiar, right?
Around the eighties more and more people engaged in independent and budget traveling, people with different requirements, different needs and often prepared to pay a little bit more for their accommodation so they wouldn't have to clean the kitchen or the toilet before they were allowed to leave. Some even prefered the comfort of a private room instead of sleeping in a dorm with nineteen potheads.
But Hosteling International was strict. A hostel has only dorm rooms, men and women have to be separated and travelers need to do chores and pay for the membership. It didn't take very long before someone noticed the hole in the market and started a hostel with its own rules, not linked to HI, where couples could be in the same room and where you were allowed to return after 10pm. Yes, the accommodation was more expensive than the HI hostels but people were willing to pay for their comfort.  HI could have anticipated from the beginning but subbornly stuck to its own principles.
At the moment HI has evolved, but way too late and thus less than five percent of all hostels are still affiliated with them.
Why are we telling you all this? Well, it's hard not to see a similar evolution among naturist facilities. We've been to several naturist places which are not affiliated with the
INF
or any national naturist federation, they don't want to apply rules to their visitors which are not their own and they feel that the benefits they get from not being affiliated are larger than the ones they would get if they were members. Typically, these are often places that attract a younger audience.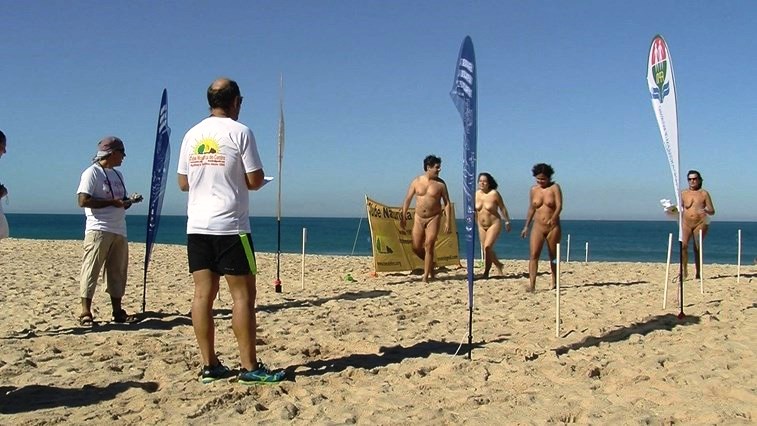 Why should we care about this?
It would be easy for us to say that if the federations are losing members it's their own fault because they keep sticking to their ancient principles and ideas. If they don't want to evolve then they'll end up in a corner of the naturist society.
But then we would forget about a huge difference between Hosteling International and the naturist federations. HI only supervised the rights of the traveler INSIDE the hostels. They never lobbied for better VISA regulations, for better transportation options or for more security in a country.
Not only do the naturist organisations make sure that the naturist is comfortable inside the club, they also fight for more beaches, changes in laws and protection of the naturist's rights both national and international.
Without them, our options would be much less.
We don't want to throw any stones at the naturist federations because we know that some of them are doing the best they can although they often depend a lot on volunteers. And we're not blaming you (or ourselves), the naturists either as we don't think that you should invest in an organisation if you don't believe in it.
We want to say to the naturist federations that it's time to evolve, more than ever. It's time to investigate the modern naturist's needs and to change your strategies accordingly. It's time to promote yourself, show people who you are and what you're doing and don't be afraid to think out of your own box if you want to gain new members. We need each other!
---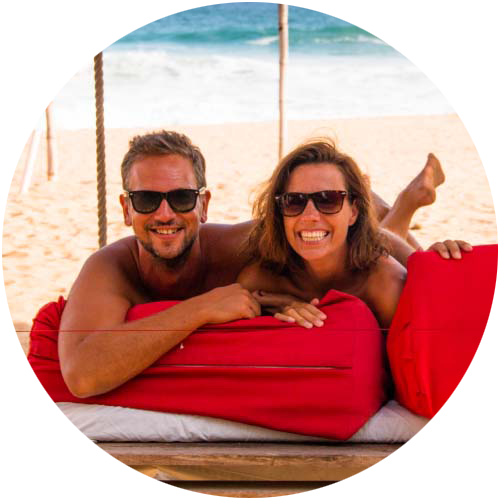 Support Naked Wanderings
Do you like what we do for naturism and naturists? Did we make you laugh or cry? Did we help you find the information you were looking for? Then definitely join our Patreon community!
---