Ever since the beginning of naturism, France has been the number one country in the world where people like to drop their clothes. Today it's not different. Nowhere else can you find such a huge amount of naturist places like in France. For many years, a common misunderstanding was that all the French just loved spending their time in the nude. They did not. Even though their country provided so many facilities for naturists, the large majority of the naturists enjoying those facilities were foreigners.
Today, things have changed a lot. During our
nude road trip through France
we were not only surprised by the huge amount of French naturists, but also by who they are. Lots of the French visitors we met at naturist campings around France were young couples and young families. What made this sudden change happen? Luckily we were in the right place, surrounded by the right people, to figure this out.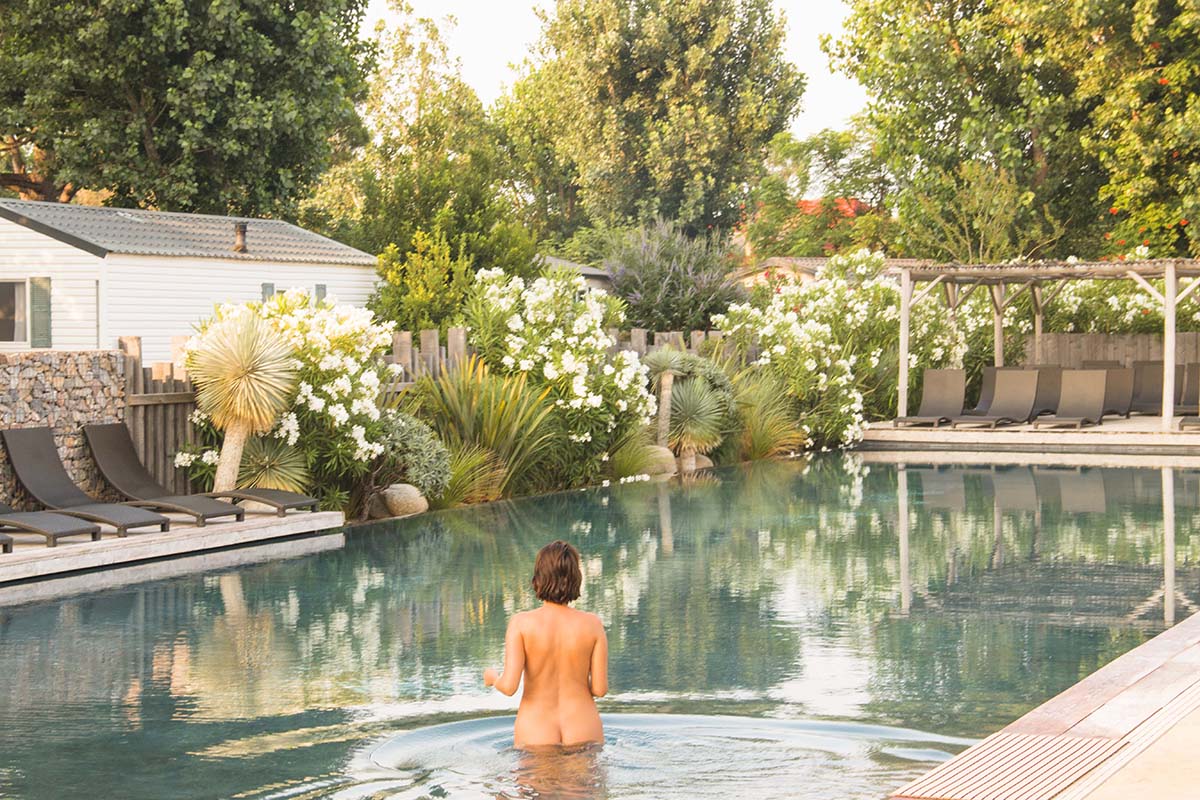 The Cap d'Agde syndrome
Naturists around the world have heard about
Cap d'Agde
and definitely in France it's an established name. Most of all, the place is known because of the obscure stuff that's going on. It's largely a marketing thing. While naturist resorts around France kept their doors shut for even the smallest camera, Cap d'Agde was the first to embrace the media. It's a story that has been used a million times by now. A journalist wants to find out what naturism is all about and decides to drop her (most of the times it's a woman) clothes at Cap d'Agde.
Of course she returns with stories and experiences like the
ones we had at Cap
. A juicy article about how naturists like to dress up in leather, have sex on the beach and swap partners. That's what naturists really do, ladies and gentlemen!
Melanie, the owner of
naturist camping Verdon Provence
, agrees that for a long time Cap d'Agde has been the reference of
naturism in France
. Keeping many aspiring naturist families away from this "perverted lifestyle".
Naturist resorts around the country understood that the blame falls partly on them. They've never really tried to change the image of naturism in the media. Until today. Around the country, naturist places are opening their doors for the press. Allowing them to experience that naturism is much more than just Cap d'Agde. The same week when we were at
camping Sérignan Plage Nature
, 7 press agencies were expected to visit.
To say it in the words of Melanie: "Whenever a journalist wants to come, I always say YES!"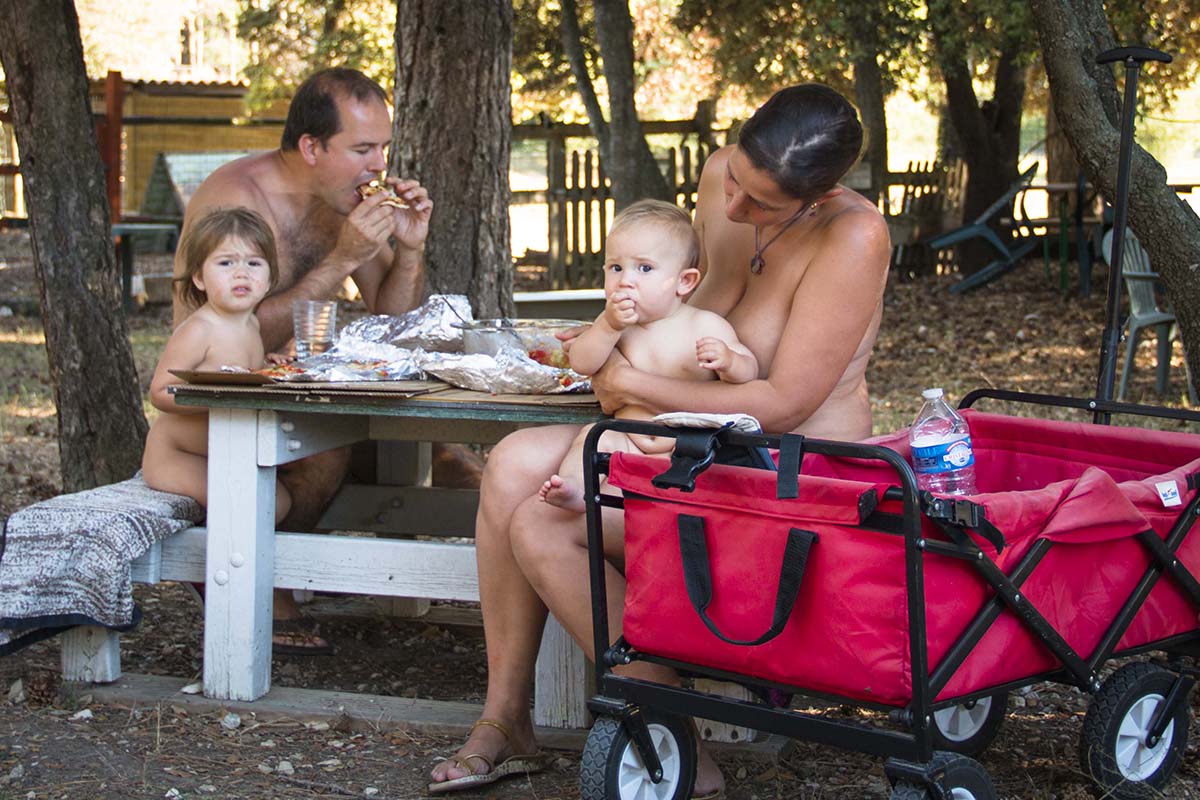 Naturism on social media
Everyone we spoke about the growth of naturism among the French agreed that the numbers are significant. Madelon from
naturist camping Bélézy
even shared the details: In 2018 the resort had seen a growth of 13% in young (30-40 years) families. You have to admit that this is quite impressive.
Social media definitely has done its part in this. Although the anti-nudity policies are a pain in the naked behind of many promotors of the naturist lifestyle, including ours, we keep holding on and use these media to provide a different view on naturism. Karel and Julie, the editors of the French naturist magazine
La Vie au Soleil
told us that especially in France the internet has helped to bring naturism to the people.
Great proof of this is the famous
Naturisme TV
, they bring reports of naturist campings around France and interviews with naturists on their
YouTube channel
. For the first time in history, the French are bombarded with news about naturism from all different sides. And as we noticed, this definitely brings results.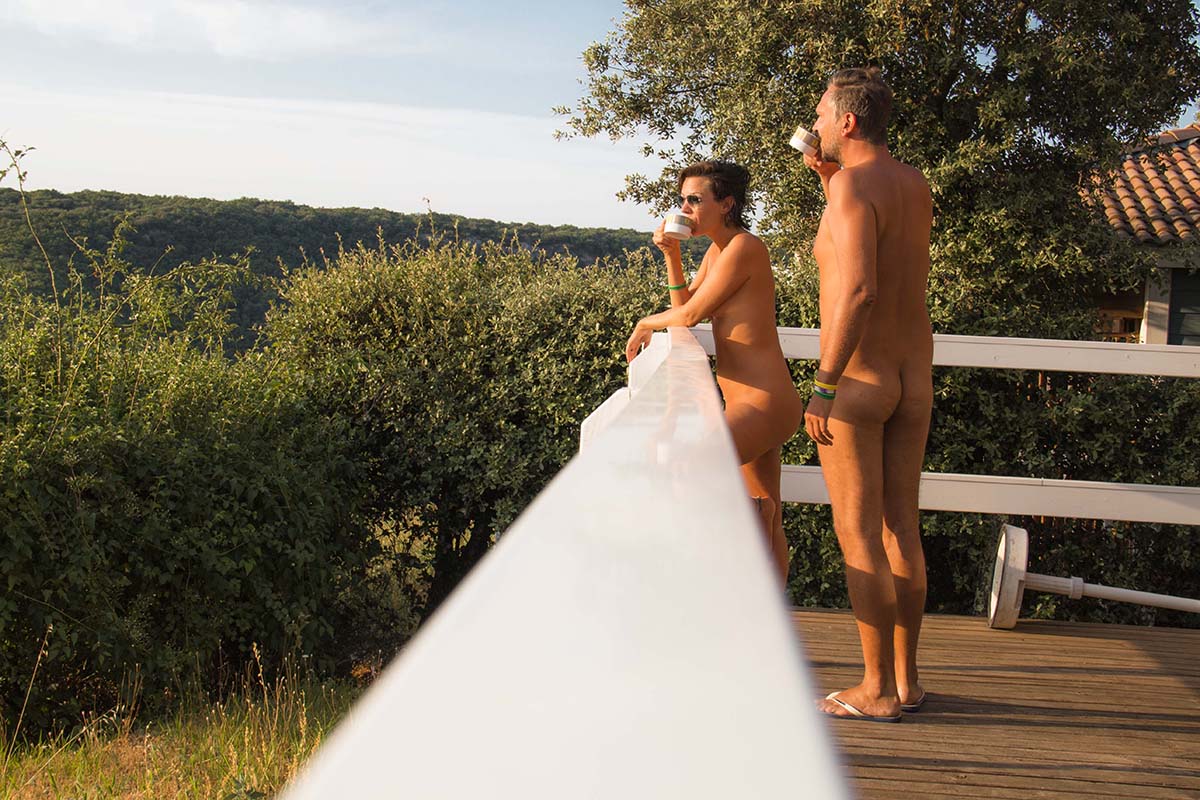 Naturism is much more than just being nude
Everywhere around the world people are becoming aware of environmental issues. Global warming is a hot topic on the agenda of many governments. There are climate marches around Europe and people get interested in exploring the possibilities of eco-friendly living. The French are among the first to understand that ecology and naturism go hand in hand.
Then there's the stress that comes with our corporate lives. Also here there's the inevitable link with our
worry-free nude lifestyle
. People are searching for ways to get back to nature and away from the rat race. Even if it's only for the limited amount of time that we call a vacation. Because going back to nature is a step out of one's comfort zone, it's not hard to overcome that other taboo. And leave your clothes behind as well.
The people from France have proven more than once in history that they can be the founders of a revolution. Will the acceptance of naturism among the younger generations also inspire young families in other countries? We definitely hope so.
---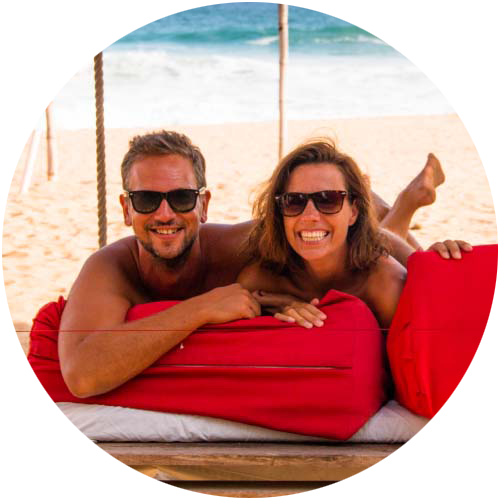 Support Naked Wanderings
Do you like what we do for naturism and naturists? Did we make you laugh or cry? Did we help you find the information you were looking for? Then definitely join our Patreon community!
---