We're on an island called Koh Rong Sanloem, off the coast of Cambodia. There's no naturism here, nor anywhere else in the country. For the last couple of days, we've been asking several expats if they think it would be possible to start a naturist resort here. The locals are mostly fishermen or run small shops or restaurants. They don't care much about us tourists. Although their culture and Buddhist religion isn't really favourable to showing much skin, the people don't seem to be the slightest bit offended by the white butts in thongs parading on their beach.
Most expats we met told us that the people might be offended by the idea that there would be a place full of naked people. We have our doubts, we think that a concept similar to what's happening in
Thailand
, where naturism exists between the walls of a private venue, should be possible to pull off in Cambodia as well. But what do we know? We've only been here for a week or so.
View this post on Instagram
Topless on a Cambodian beach
The other day, we walked away from town along the coastline towards a further, more secluded beach. There's really nothing there, just forest, shallow blue waters and a long white sand beach. We walked into two women who were sunbathing topless. Not locals, obviously, we think that they were probably German, French, or Spanish. Given that those are by far the most common nationalities of tourists over here.
Locals don't really have any business on this beach and are a very rare sight, but now and then you can spot one driving by on a scooter, for who knows what reason. To get some wood in the forest maybe, or check their fishing nets. Chances are that one day or another, they will run into one of those topless sunbathers. What will they think of us, tourists? And isn't it up to us to adjust to the local culture when we're travelling, instead of exposing them to our white breasts, knowing that this is a very uncommon sight in their culture?
The afternoon was hot, as is pretty much every afternoon in this country. We placed ourselves under a palm tree but nicely kept our bathing suits on. For us, this is a matter of respect. We are the guests here.
View this post on Instagram
Topless in a German swimming pool
Halfway across the globe, Germany is known for its very relaxed attitude towards nudity. It's one of the countries with the most public areas where clothes are nothing but an option. We're not just talking about beaches or resorts here, but also about rivers, lakes, forests, spas, the whole range. Except for the local swimming pool in Berlin, where apparently even
taking off your top can cause a problem
.
Long story short, two German women have filed a complaint at the city's department for justice, diversity and anti-discrimination, after being forced to leave the local pool for swimming topless. They won the case, and now Berlin allows topless swimming in all indoor and outdoor pools. Something we very much applaud.
We, in "the west", are often very quick to criticise cultures and religions that enforce different dress codes for men and women. But yet, we're still doing exactly the same when it comes to breasts. This is the 21st century, isn't it about time to let all that "how men and women should dress" behind us and treat everyone equally?
View this post on Instagram
500-year-old porn
While we're virtually travelling around the world, let's make a stop at the other side of the Atlantic. More specifically in Florida, where the principal of a school has been asked to resign after several parents complained that the fragile eyes of their children had
been exposed to a naked man
. The man in question was the statue of David by Michelangelo. What some consider one of the most splendid pieces of art ever made, is seen by others as pure porn.
This almost literally blew our minds. How can one not see that this is art? How can one consider this sexual? For ages, it has been a prominent piece in the cathedral of Florence. Apparently, 16th-century priests in Italy were more tolerant than 21st-century parents in Florida.
We wondered if the local naturist associations and federations would take the opportunity to have a say about this. This is a very obvious case of trying to sexualise non-sexual nudity. Isn't this something they should protest against with all force?
This was our first reaction, but we soon realised that there was a political aspect behind it. US elections are coming up next year and one of the candidates is Ron DeSantis, the governor of Florida who's not particularly known for being very open-minded. A reaction from the naturist community could easily backfire in this case, and politicians could focus on social nudity as the next evil thing that should be banned from society.
View this post on Instagram
Cultural, political, or discriminatory
These stories about the topless women on the Cambodian beach, the ones in Berlin's local swimming pool, and that of the 500-year-old naked dude have some things in common. Other than that they talk about the acceptance of nudity, they are all a form of provocation.
When it comes to gender discrimination, we stand straight behind the activists to give them all the support we can provide. When it becomes political, we start having our doubts. Mostly out of fear for the powers that be and to avoid ruining what we have already accomplished in the past decades. From a cultural point of view, we have a rather negative opinion about provoking other people on their own lands.
This got us thinking, is there a right and a wrong form of provocation? And to a further extent, of activism? It's great food for thought for our next afternoons on the beach. In bathing suits.
---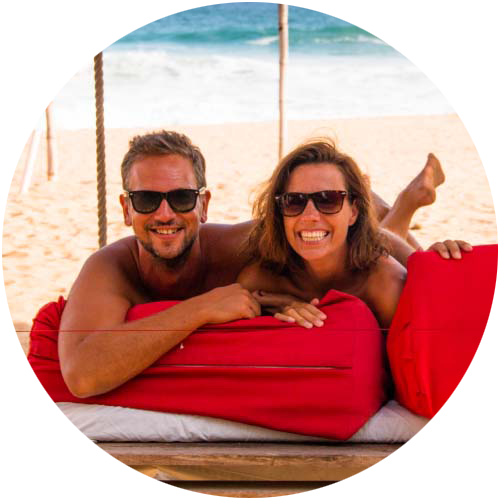 Support Naked Wanderings
Do you like what we do for naturism and naturists? Did we make you laugh or cry? Did we help you find the information you were looking for? Then definitely join our Patreon community!
---