During our initial visit to Thailand in 2018, we noticed that naturism was on the rise. In just over five years, five naturist resorts had opened their doors. Less than a year later, that number had increased to eight. However, over the last few years, several of these resorts have closed down, while new ones have emerged.
COVID-19 has had a significant impact on the naturist tourism scene in Thailand, resulting in a complete reshaping. Despite these changes, we were delighted to see that the country's oldest naturist resort, Chan Resort, was still thriving. Therefore, we decided to return to Pattaya and revisit Chan Resort.
How to get to Chan Resort
Pattaya is only a two-hour ride away from Bangkok, which has two international airports. Suvarnabhumi airport is the larger of the two and offers connections to many countries around the world. Don Mueang airport is mostly used for connections within Southeast Asia. If you arrive at Suvarnabhumi airport, you can take a direct bus service to Pattaya. But if you arrive at Don Mueang, you'll need to take the A1 bus to Mochit Bus Terminal and then the Pattaya bus from there. Once you arrive at the Pattaya bus station, you can take a shared taxi or a Grab downtown.
Alternatively, you can take a direct taxi from one of the Bangkok airports to Pattaya, which is more convenient but can be expensive. Be sure to agree on the price before you leave the airport, and keep in mind that a taxi should cost no more than around $50 USD. If you prefer, you can also ask Chan Resort to arrange transportation for you.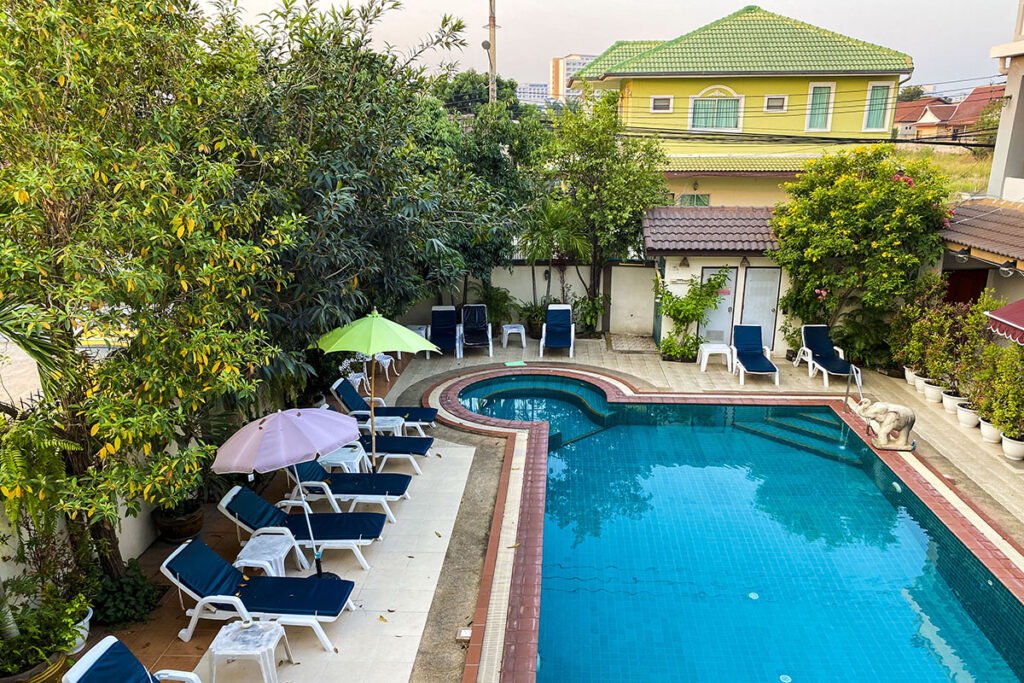 Where to stay at Chan Resort
The resort offers 11 rooms that are divided into three different price categories. The most luxurious ones are the three VIP rooms located on the ground level, which provide a stunning view of the swimming pool. For those who don't mind climbing stairs, we highly recommend the medium-priced rooms on the first level, which offer an even better view.
As for the cheaper rooms, we have to be honest, the view from the terrace isn't exactly breathtaking, as it's obstructed by a wall. Nonetheless, all the rooms are nicely furnished with a comfortable queen-size bed, TV, fridge, and a spacious bathroom.
It's worth mentioning that there isn't much difference in price between the rooms, so if you're planning to stay at the Chan Resort, we advise you to splurge a bit and opt for one of the better rooms. Trust us, it'll be worth it.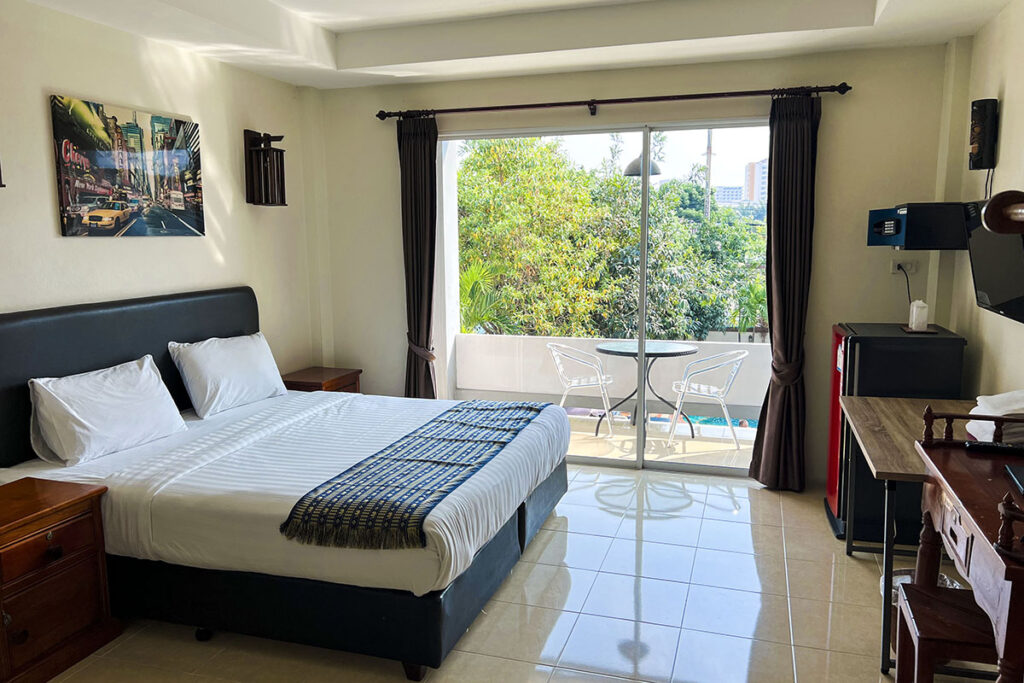 What to do at Chan Resort
Being a city resort, Chan Resort has limited onsite facilities. However, the highlight of the resort is undoubtedly its large swimming pool, which is surrounded by sunbeds. While the number of chairs is sufficient for all the guests, it can get crowded during peak hours due to the day visitors.
Given the limited space at the resort and the plethora of activities in and around Pattaya, we don't recommend spending all your time indoors. Instead, we suggest starting your day with a morning skinny dip in the pool, followed by breakfast, and then heading out for some exploration. You can return to the resort in the evening to relax by the pool.
Apart from several options for complimentary breakfast, the restaurant also serves delicious options for lunch and dinner.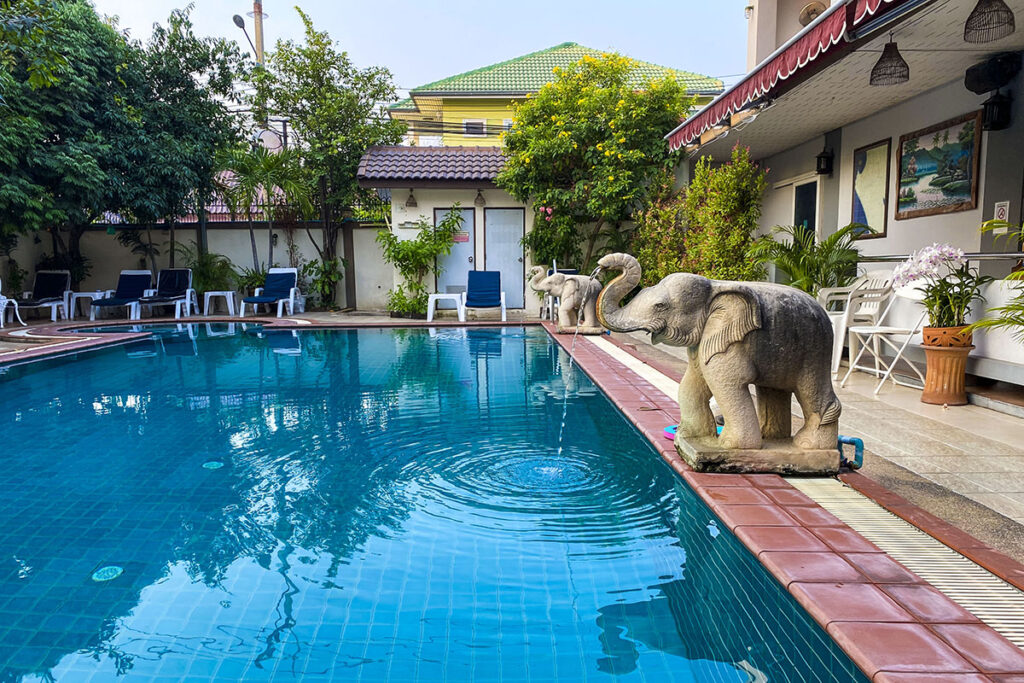 Around Chan Resort
One of the big advantages of Chan Resort is that it's located at the heart of Pattaya.
While the city may not have the best reputation, there are plenty of things to do that will cater to everyone's interests.
The city beach is a 3-kilometre-long stretch of white sand that's perfect for relaxation. Those who prefer water sports can head to the more southern Jomtien beach. However, we highly recommend checking out the nearby islands for the best beaches, where you'll find fewer tourists and crystal-clear water. Don't forget to ask around for good deals on boat trips.
For those who want to immerse themselves in Thai culture, there are several temples, gardens, and a floating market in the area. If you're travelling with kids, there are several water parks, a zoo, and a dolphinarium that they'll love.
Pattaya is notorious for its nightlife, but it's not all about go-go bars. There are plenty of decent restaurants and terraces where you'll find a variety of Thai and international cuisine and where you can enjoy a Chang beer while watching the crowds in the street.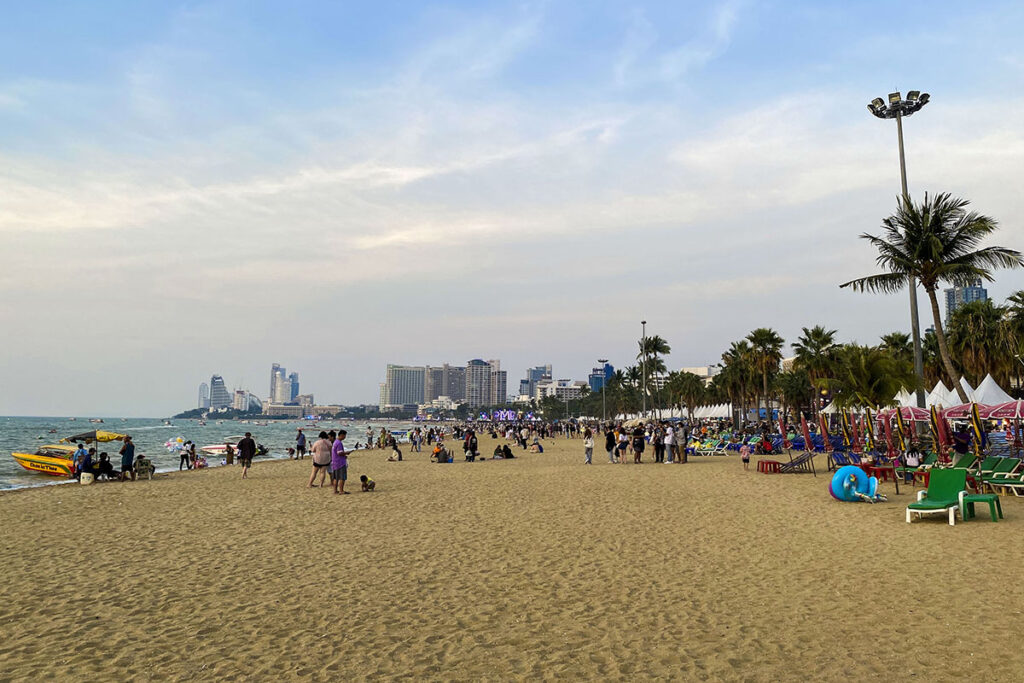 Staff & Guests of Chan Resort
The person who will make your stay as comfortable as possible is Ja. We first met her five years ago, and we were thrilled to see that she's still running the place. What we appreciate most about her is that she understands the needs of naturists and ensures that the resort is running smoothly. Whether you have questions or requests, Ja is always available to assist you and make sure everything is to your liking.
Aside from Ja, several other staff members are working at Chan Resort. All of them have friendly smiles and greet you with "Sawadi ka," which is the perfect start to your day. Their dedication to making your stay pleasant and enjoyable is evident in every interaction.
Similarly to the last time, Chan Resort attracts a wide variety of guests. We have the impression that there were more Thai naturists this time, but we're not sure whether this is a trend or rather a coincidence.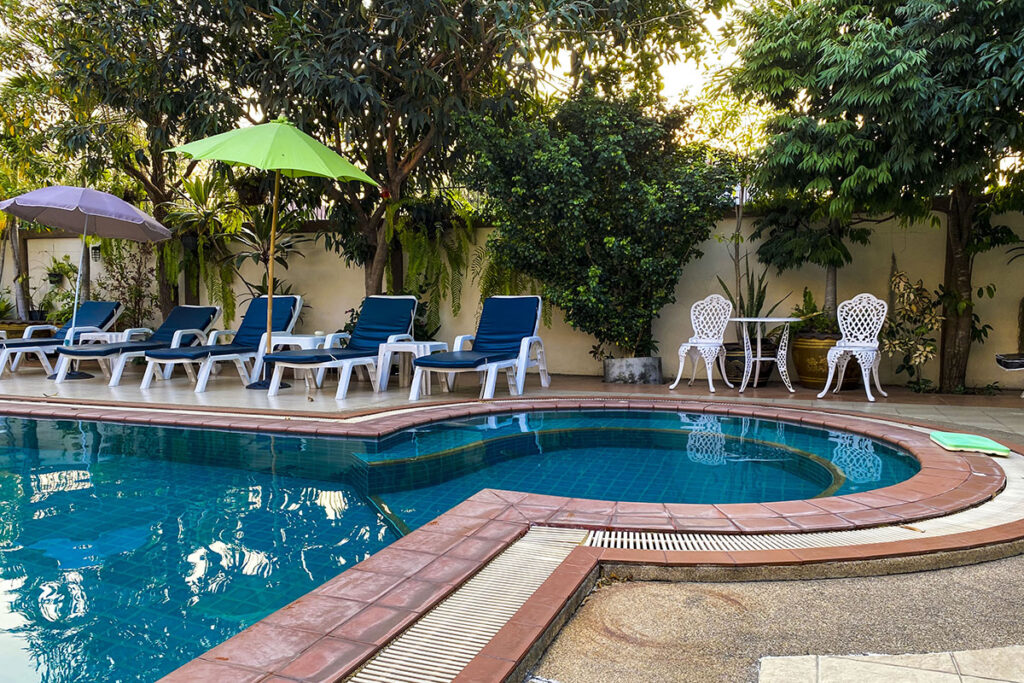 Book at Chan Resort
The best ways to book at Chan Resort are:
English and Thai are fluently spoken.
Summary
There is a reason why Chan Resort isn't just the oldest naturist resort in Thailand, but is also still very successful. They have a very well-working formula of providing their guests with a tranquil naturist getaway in the centre of bustling Pattaya.
---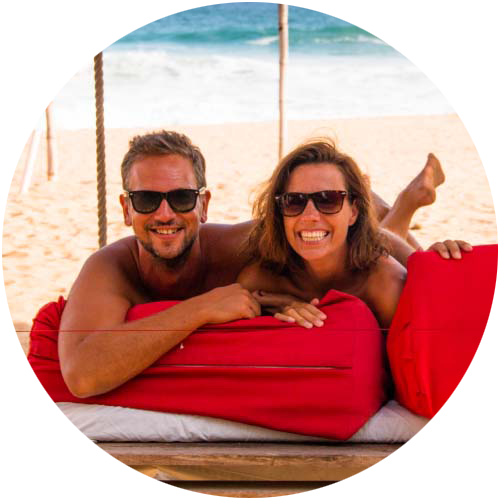 Support Naked Wanderings
Do you like what we do for naturism and naturists? Did we make you laugh or cry? Did we help you find the information you were looking for? Then definitely join our Patreon community!
---