With the uprise of the internet almost all facets of life have moved to the online world, and the nudie life is not an exception. But what can you expect from online nudism? Is it worth it? Is it safe?
We'll try to give you a couple of answers.
It is important that we make the difference between passive online nudism and active online nudism.
With passive online nudism we mean using the internet as a reference. Whether you're looking for information about nudist events, the opening hours of your local spa or the nudist habits in Papua New Guinea, you'll find it on the internet.
Every country where naturism is legally allowed has their naturist federation. The websites of these federations are often a great resource for local info about the official nudist organisations and activities.
The downside of these websites is that the information they provide is often limited to the connected organisations and clubs and if this is your only reference, you could be missing out on a lot of the fun.
Yes, that's us!
Sometimes we receive complaints that the information we provide is incomplete.
Most of the time they are right.
But enough about us, here are some blogs that we follow:
Needless to say that there are plenty of other good blogs, feel free to put your favourites in the comments.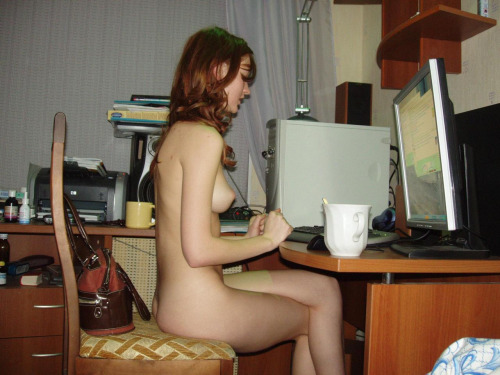 You may have noticed that we reached the border between passive and active online nudism here. Many will use social media just to keep up with the nudie news or to follow ongoing discussions, many others will actively participate in those discussions and provide their viewers with links, photos, videos or whatever they can digitalise.
Most social media have however an anti-nudity policy. Well actually they call it "anti sexual content" but we all know they just mean everything that includes an image of a breast, a vagina or a penis. Twitter was the last one that allowed nudity but it's now also changing. If you want to read more about this, check out this post on clothesfreelife.
If you are posting stories or photos of yourself on social media, remember this: The second you post something online, it's online forever. Even when you change your mind after a minute, there's always a chance that someone copied it, saved it or took a screenshot.
We don't want to scare you, just remember.
And frankly, we do that too. At the bottom of most of our posts you'll see that the images are not our own. There is a huge amount of nudist related images on the internet and we can always find some that fit with our subject. If we would have to take all the photos ourselves, we would never be able to create one post per week.
Talking about photos…
Some people are even more straight forward.
Does that mean you will never get to see our beautiful naked bodies? Certainly not. If we think it has added value to a certain topic we won't hesitate.
But we digress. Here are some social media accounts that we follow.
On Facebook:
We don't know if there's really a name for these sites, but you've probably seen them. The best way to describe them is like a dating site, but for nudists and without the purpose of finding a partner but rather to make friends.
We have mixed feelings when it comes to these sites. On one hand it's a great way to meet like minded people from all over the world, but on the other hand, it's a great way to meet dirty minded people from all over the world…
We believe that the anonymity provides great opportunities for closet nudists to talk about their lifestyle. We have been talking to several people from countries where social nudity is forbidden and the only option they have is to be nude at home and the only way to talk about it is online.
But that anonymity has its downside, there are many predators online who are putting up a fake identity so they can get in touch with people they'd otherwise not dare to approach or to ask things they would never dare to ask in real life.
One thing to keep in mind is that they often don't spend a lot of time on building up their fake identity. Their profile contains little to no information, their photos often look like they have been picked straight from the internet and when they're talking to you they won't strike up hour long conversations.
If your conversation goes like:
You gotta know something is not right.
We don't frequent these sites often, except for: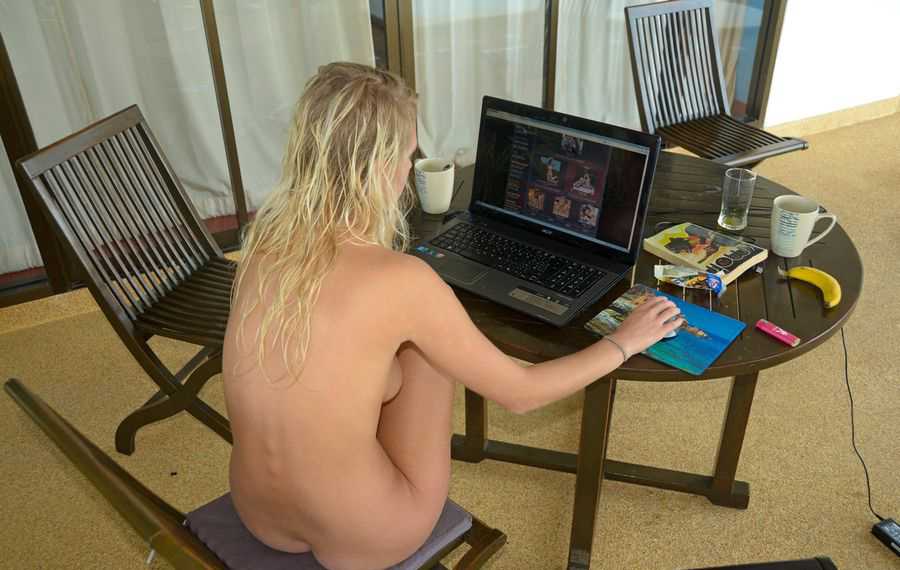 This is the creme de la creme of active online nudism, talking in real time with other nudists and with a webcam you can actually see each other. It's like having a nice talk in the bar of a nudist camp except that you can have it from your own couch. Sounds perfect right?
It's not hard to imagine that this is the creme de la creme for predators too. They can have dirty talks or actually see people naked in real time. They can even try to engage them in some kind of webcam sex.
And it's sad to say, but we are an easy prey. In "textile" chat rooms it must be hard to convince people to take off their clothes, but we… we're probably already naked the moment we turn on our cam.
When it comes to whether or not to trust someone in a chatroom or during a webcam session we can only advise you to trust your guts. if it doesn't feel right, it probably isn't right.
If you have little trust in your guts, here are a couple of ways to identify people with wrong intentions:
If your chat partner keeps changing the subject to something sexual, it's bad news.
If your chat partner asks to exchange nude pictures before exchanging any other info, bad news.
If your chat partner seems pushy to start using the cam, bad news.
If you agree to cam and the other side's cam is suddenly broken, bad news.
Sometimes people will show you a video of someone behind a cam instead of themselves. This can be hard to recognise. A good tip here is to wave at your cam partner at the moment you turn on your cam. Someone real will wave back. It's a reflex.
People with bad intentions will very often be impatient. They don't want to spend much time with you if they think they can't get you to do what they want. If you say you don't want to cam nude the first time you meet someone and they're cool with it and keep chatting, good news.
Don't forget what we said before, anything you put online will stay online. Even live webcam video, there are plenty of tools to record them.
Are you running a blog?
Are you active on social media?
Or do you know any other good sites?
Let us know!