The Provence is one of France's most iconic regions and probably also one of the country's most visited ones. Not only by tourists, by the way. Many artists from the previous centuries have found their way to the Provence and fell in love with the huge lavender fields, the sunflowers, the typical villages, and the stunning landscapes. And probably also with great food and excellent wines. Paul Cézanne used to live in the Provence, Pablo Picasso followed him when he got bored of the Cote d'Azur and the Provence is also where Vincent Van Gogh lost a friend and an ear.
Would you believe us if we told you that there is a place in the Provence where arts, culture, and local delicacies come together? And where you can be nude as well? You better believe it, because the place does exist. It's called Domaine de Bélézy, right at the foot of the majestic Mont Ventoux.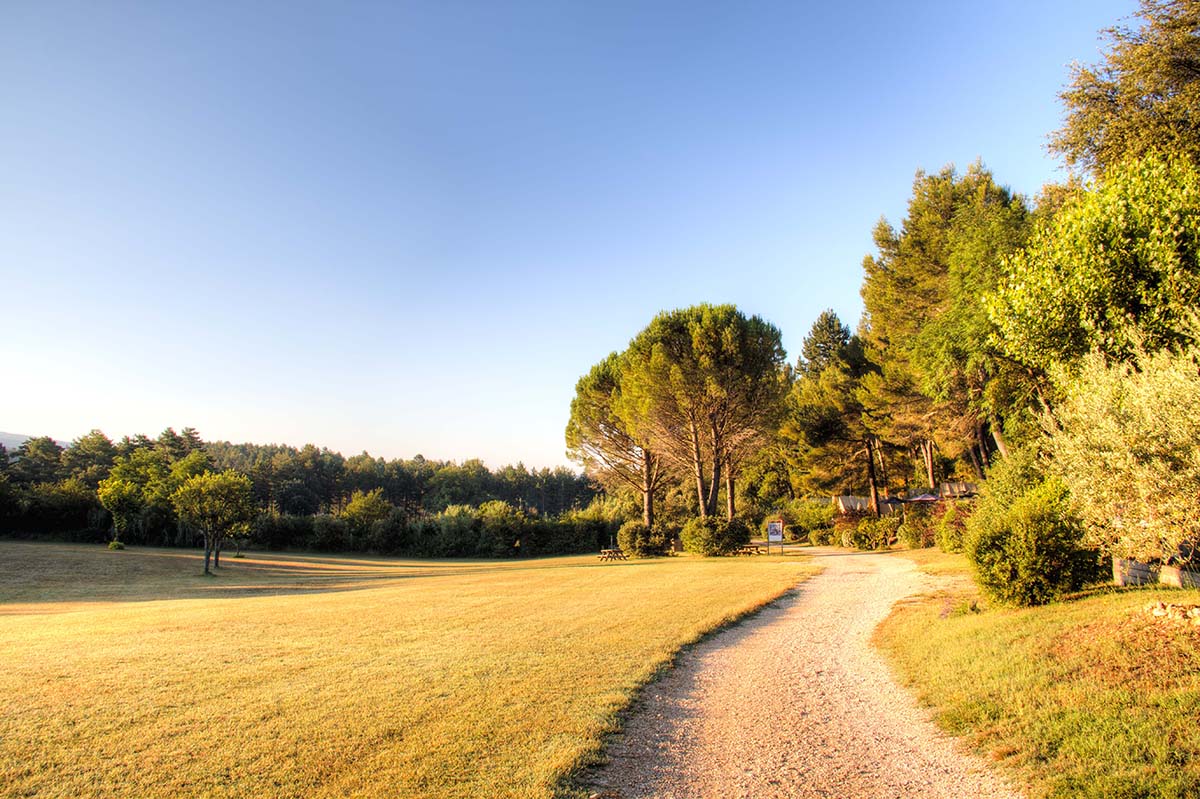 How to get to Bélézy
Domaine de Bélézy is located in the south-eastern corner of France in the Vaucluse department. Coming from the north you want to take the A6 and A7 roads direction Marseille (also beautifully called the "Autoroute du Soleil", the road of the sun) and get off in Orange. From the south, you want to follow direction Avignon and get off the highway there. In both cases, you drive to Carpentras and then towards Bédoin.
A very scenic option is to travel by high-speed train (TGV) towards Avignon, from where you can take a local train to Carpentras. In Carpentras leaves an hourly bus to Bédoin. Once you arrive in Bédoin it's about a 1.5-kilometer walk to Domaine de Bélézy.
Flying in is also a possibility, the nearest airport to Bélézy is Avignon. But this one has only a couple of connections to the UK. Much more interesting would be to fly to either Marseille Provence or Montpellier Méditerranée airport which have connections to all over Europe. From both Marseille and Montpellier it's possible to travel further by train.
It's fairly easy to get to Bélézy via public transport and definitely an option if you have no plans of exploring the region on your own. Otherwise, it would be much better to rent a car. Rental offices can easily be found in Montpellier, Marseille, and Avignon.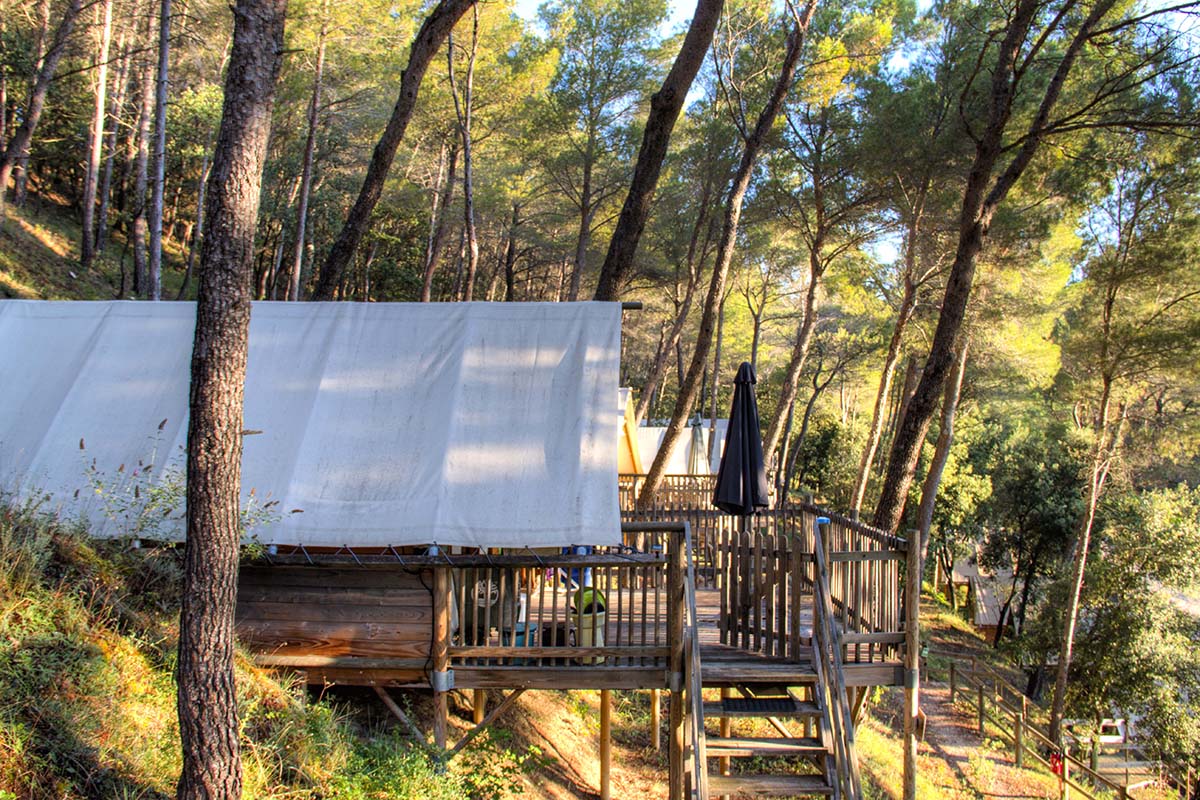 Where to stay at Bélézy
To understand how Bélézy works, you first need to get an idea of the architecture of the camping. Imagine a 26-hectare domain. Did we already lose you there? No worries. Just imagine a huge somewhat rectangular shaped valley. Right in the middle of that valley, you draw a road. One side of the road is pure camping and shower and toilet blocks. Nothing else. Well, with "camping" we do mean the typical French style, which often leans more towards a holiday village with lots of different rental accommodations next to the regular camping pitches. But more about that later.
The other side of the road could best be described as "the fun side". Here is where everything other than sleeping and showering happens. There are some rentals and camping pitches on this side as well, but these are quite limited. Because the road in the middle is a public road (and even though this is France, public nudity is still not legally allowed) there is a tunnel connecting the two sides of the domain. Did we manage to draw you a mental image? We do hope so.
The genius of this architecture is that at the "camp side" you don't really have to worry about loud teenagers late at night. On the fun side, on the other hand, chances are low that you'll disturb those who like to go to bed early. Or sleep until noon. If you do want to spend all your time in the middle of the action, you get yourself a place on the fun side. And that's exactly what we did.
With more than a hundred rental accommodations, the options are large and there's definitely something that will fit your needs. Different sizes of bungalows, safari tents of which some even have two floors, chalets, maisonettes, you name it. We stayed in one of the lodges at the side of the hill, which kind of look like a tent on poles. Although the walk to the toilets for a midnight pee was a bit of a burden, the amazing view from our terrace over the domain with the Mont Ventoux in the background definitely made up for that.
Also important to mention is that at Bélézy a large number of adjustments have been made for visitors with reduced mobility. Several of the rentals don't have stairs, there are special showers and toilets, special entrances, and parking spots and some of the sunbeds around the pool are even higher than others.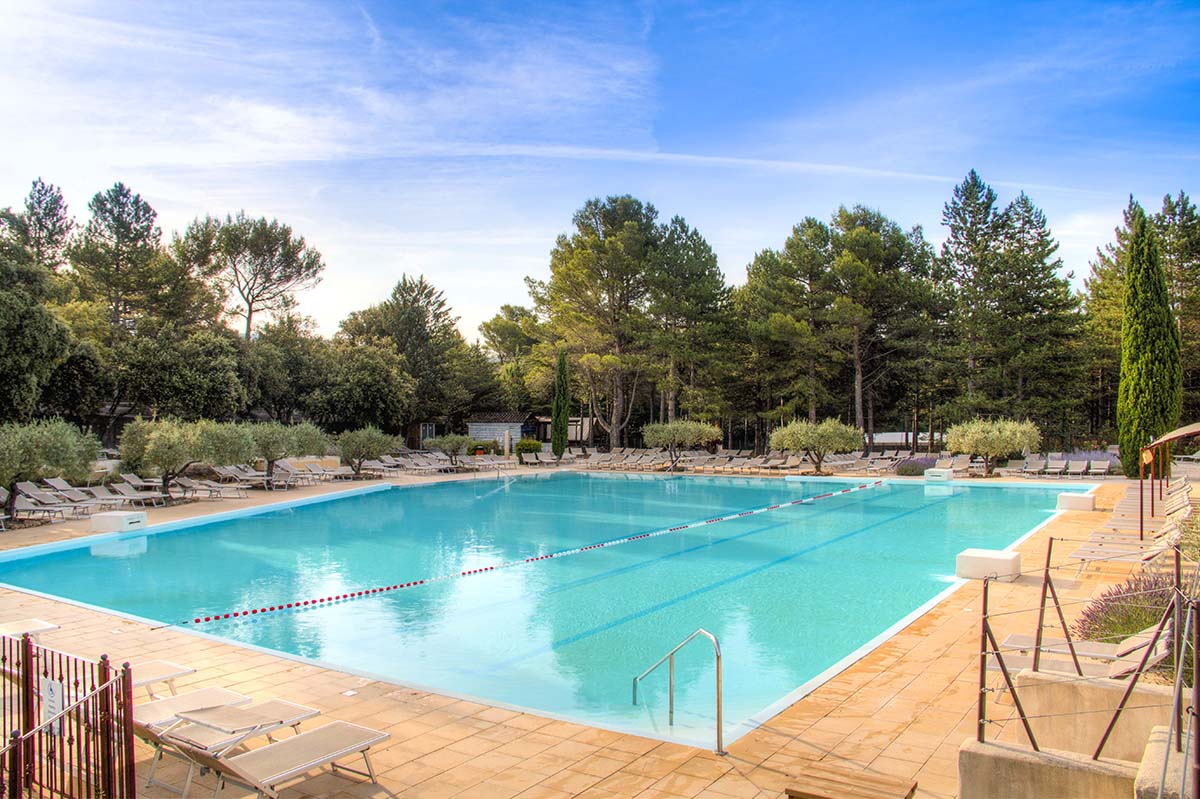 What to do at Bélézy
This should be the easiest part of this review to write, but it appears to be pretty hard. Because where do we put the focus? There are so many things going on at Bélézy, every single moment of the day. Do we talk about the more than 800 square meter swimming pool, where many guests spend their afternoons? Which is only one of the three pools, by the way. Do we talk about the farm where the children can pet the animals? How about the sculpture corner or the pottery or all the sports courts? Maybe the archery field is worth a mention as well?
We can't name everything you can do at Bélézy or this would become the longest review ever. So let's have a look at the events they are organizing. Yes, there are the obligatory petanque tournaments and aqua gym but those are almost undiscoverable in the schedule of all things to do. Some events take place at the same time because there just aren't enough hours in one day, or days in a week, to plan them all after each other. When you want to be active at Bélézy, you'll have to make choices. That much is sure.
There are two aspects of Bélézy that we want to highlight here, which we also already mentioned in the introduction. First, there are the arts. If you happened to be at Bélézy at let's say the 10th of July, you had the chance to take a pottery class, an aquarelle class, painting on silk, sculpturing, nude drawing, or choir (and not the boring kind, we heard them sing Pink Floyd's "Another Brick in the Wall" and it was pretty awesome). After dinner, you could then enjoy a performance of Spoon Le Clown in the wonderful setting of the historical Mas, the main building.
And that's just one day. Late at night, you'll find yourself ticking off the activities you want to participate in the next day.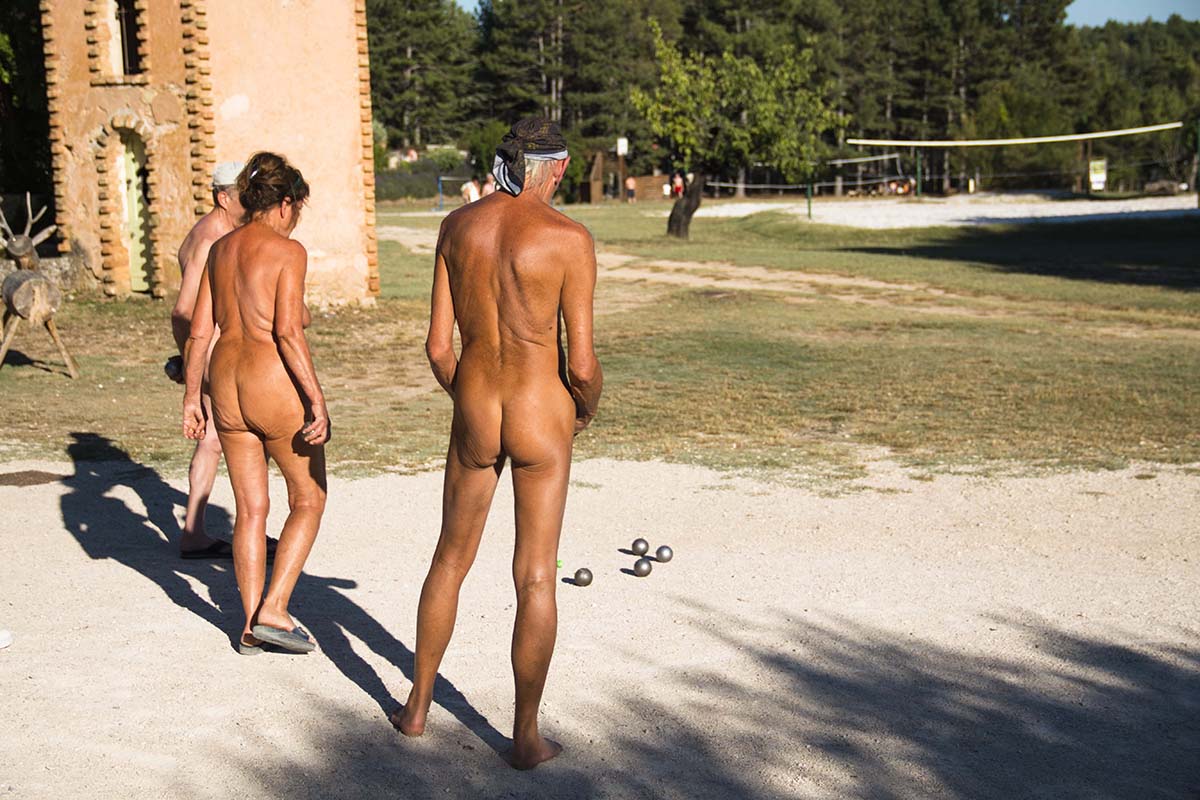 The second aspect is local food and drinks. Because hey, that's also what the Provence and more specifically the Vaucluse region is famous for. Here's something you probably didn't know yet: 80% of all truffles in France are coming from this part of the country. And that's not all we know about truffles. We know pretty much everything about this delicacy because at Bélézy we got the chance to go on a truffle hunt with local farmer Toto and his dog Ollie. After the tour, we learned how to taste truffles and we can tell you that they go great with salads, carpaccio, on bread, and together with wine. You can probably imagine how much we loved this tour.
There isn't really any need to put on pants and get out of Bélézy to taste what the region has to offer. It comes straight to you in the form of farmer's markets and wine tastings. Did we already mention that we found a place in Provence where all good things come together?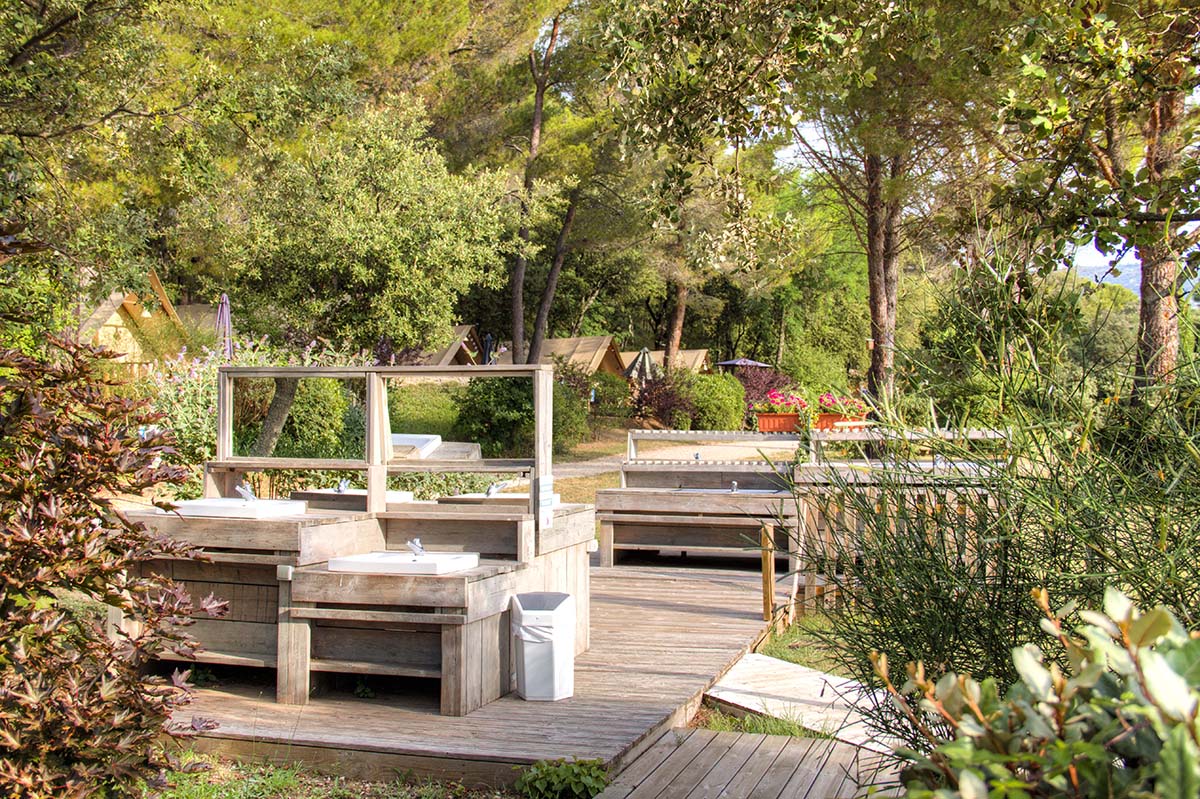 Around Bélézy
If you didn't already read it between the lines of the previous paragraphs, here's a clear warning: Beware! Leaving Bélézy is extremely difficult. If you wake up with the idea to first see what happens and then go out, you're lost. Trust us, we tried. So follow our advice and plan a day out from before. Because it's really worth it, this region is magnificent.
In the past, we've only known the Mont Ventoux as one of the highlights of the annual cycling race Tour de France and as the number one bucket list item of every amateur cyclist we know. Only by visiting the region, we learned that the famous mountain is much more than that. The locals lovingly call the mountain "OUR Mont Ventoux". For them, it's a source of life, a source of wind, and the best weather station in the area. We kid you not. If you ask anyone how's the weather going to be tomorrow, they immediately look at the Mont Ventoux. And they're often right as well.
So no matter if you're a cyclist or not, the Mont Ventoux is definitely worth a visit. If it isn't for its inheritance, then definitely for its amazing views. The closest town near Bélézy, Bédoin, is where you can learn the most about the mountain and about its Tour de France history. Other than lots of restaurants and souvenir shops you'll also find many cyclists preparing for the climb or drinking on the victory.
Another famous sight of this region is the lavender fields which blossom from half of June until half of July. If you happen to be at Bélézy around this time, these are definitely worth a visit. Just drive towards the town Sault and suddenly you'll be surrounded by kilometers and kilometers of purple. An awesome background for photoshoots too.
Also worth a visit in the region are the cities Orange, Avignon (known from the song about its famous bridge), and Carpentras. If you're into delicious but expensive wines, Chateauneuf-du-Pape is just around the corner.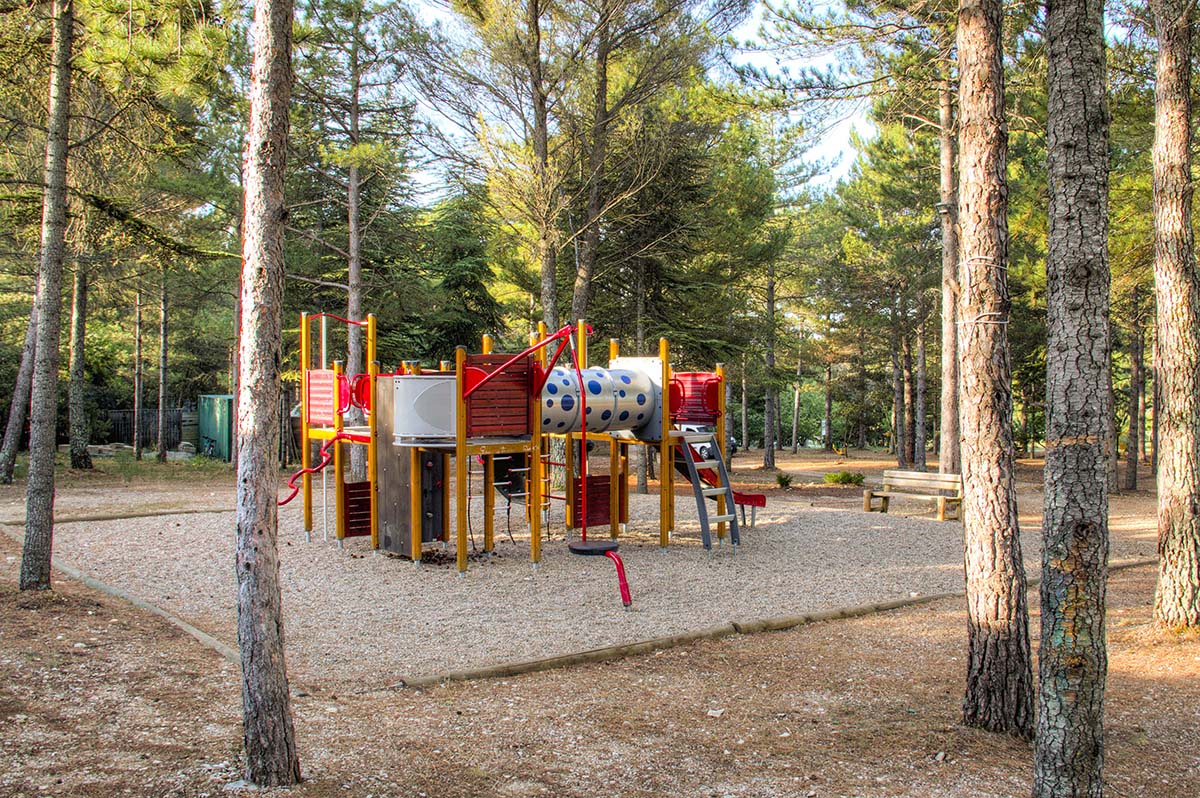 Staff of Bélézy
At first glance Bélézy might look like a well-oiled machine but yet it's still run as a family business. Something that might be one of the sources of its success. It's a family naturist camping run by a family. Although not all family members share the same blood. And not purely in a philosophical way, while Madelon and Pierre bought Bélézy back in 2002, the granddaughter of the previous owner was tending the bar when we were there. We don't have a clue about the links with all the other staff members but we did notice that they barely ever stopped smiling and all looked like a (huge) happy family.
We're pretty sure that there's some decent HR management behind all this, but that doesn't really matter. The great thing is that every member of the staff appeared to be at exactly the right place. Gatien acted as the perfect secret third DJ during the silent party, Prunelle does a great job entertaining the kids, the guy running the farm couldn't have been more passionate about his animals and his products and then there was Johan. We only drove about an hour or two in the heat to Bélézy and already got a little bit grumpy, yet Johan put us at ease immediately. We can only imagine what his relaxed appearance does to those who've just spent ten hours in a traffic jam with a bunch of screaming kids in the back seat.
It would be very impolite of us to not mention all those other staff members who cleaned before and after us, served our food, kept the pool clean, organize the events and make Bélézy the great place it is. If you're reading this, unfortunately we forgot all your names, but know that we thank you very much!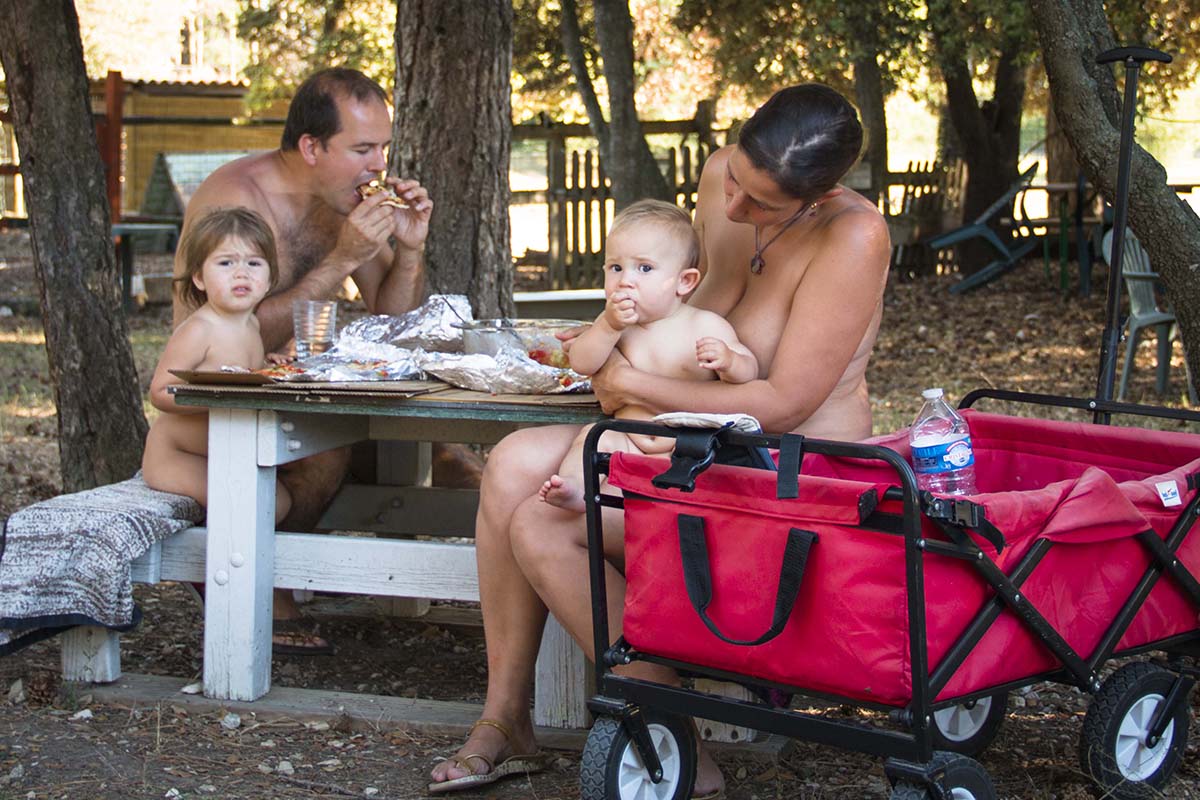 Guests at Bélézy
We couldn't stop but wondering where the Bélézy management finds such an amount of engaged organizers of all those artistic events. We never tried to find someone who wants to run a choir or teach sculpturing classes but we imagine that it doesn't really happen with an ad in the local newspaper. Then again, it doesn't have to be hard either, sometimes they just find you. This is another strength of Bélézy. The staff listens to the visitors and most of all, they give them opportunities. If there's something you're really good at and you want to share your knowledge with others, chances are that at Bélézy you'll find a forum, a podium, an audience, or whatever else you might need.
This might also be the reason why Bélézy manages to attract, and keep, so many teenage visitors. Because also teenagers get the chance to suggest activities and receive the responsibility to become involved. But that's not the only reason why many families choose Bélézy. The place is very family-oriented and has been like this for a long time. More than once we heard visitors saying that they used to come here with their parents. Now they're here with their children. This can also be seen in the numbers. For no less than 80% of the Bélézy visitors, it's not their first time at the camping.
If it is your first time at Bélézy, even if it's your first time at a naturist place, you can expect to be treated well. Mention this during your check-in and the staff will take extra care of you and probably show you around the camping or explain how things are going. They will definitely make you feel at home from the first moment.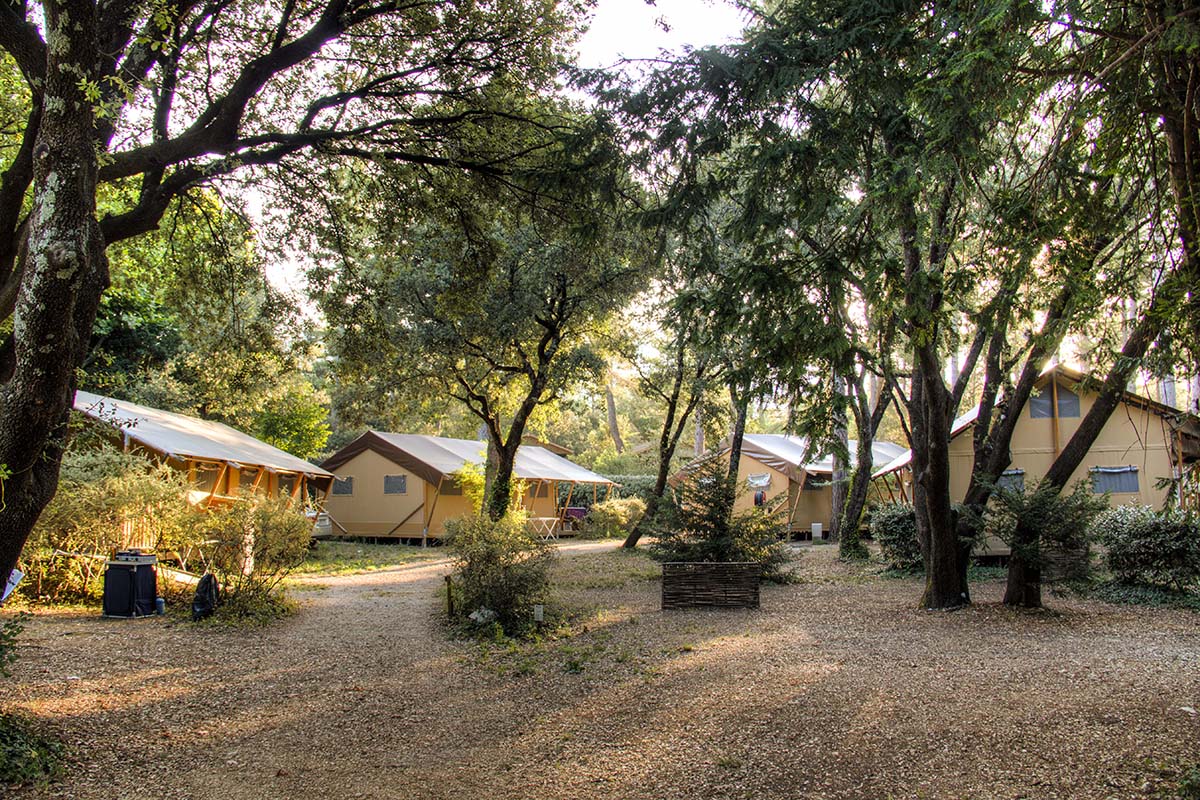 Reservations & Contact
Reservations at Bélézy are preferably made via:
✅ Website: http://www.belezy.com
✅ E-mail: [email protected]
✅ Phone: +33 (0) 4 90 65 60 18
It's possible to communicate in French, English, Dutch, or German.
Bélézy is open from April to October.
Summary
For frequent naturist visitors of the Provence, Domaine de Bélézy is probably a familiar name. If you've visited Bélézy before, it's quite likely that you've just been nodding and smiling in agreement when you were reading this review. It's no doubt that Bélézy is one of France's most popular naturist campings and that everything is done to keep it like that.
Disclaimer: We have been invited as guests of Domaine de Bélézy, but of course all opinions are our own. We are super confident you will love this place as much as we did!
---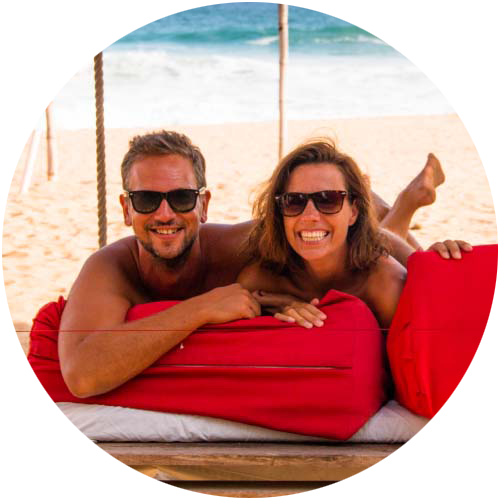 Support Naked Wanderings
Do you like what we do for naturism and naturists? Did we make you laugh or cry? Did we help you find the information you were looking for? Then definitely join our Patreon community!
---