The river La Cèze, in the north of France's Gard region, could probably better be nicknamed the "naturist river of France". Or at least the part of it where we were heading to next. No less than three naturist campgrounds in a radius of maybe a kilometer or so have access to the river. We don't have to tell you that bathing suits are a very rare sight in this place. Our first skinny dip in La Cèze was planned to happen at La Gènèse, a beautiful nude oasis right at the banks of the river.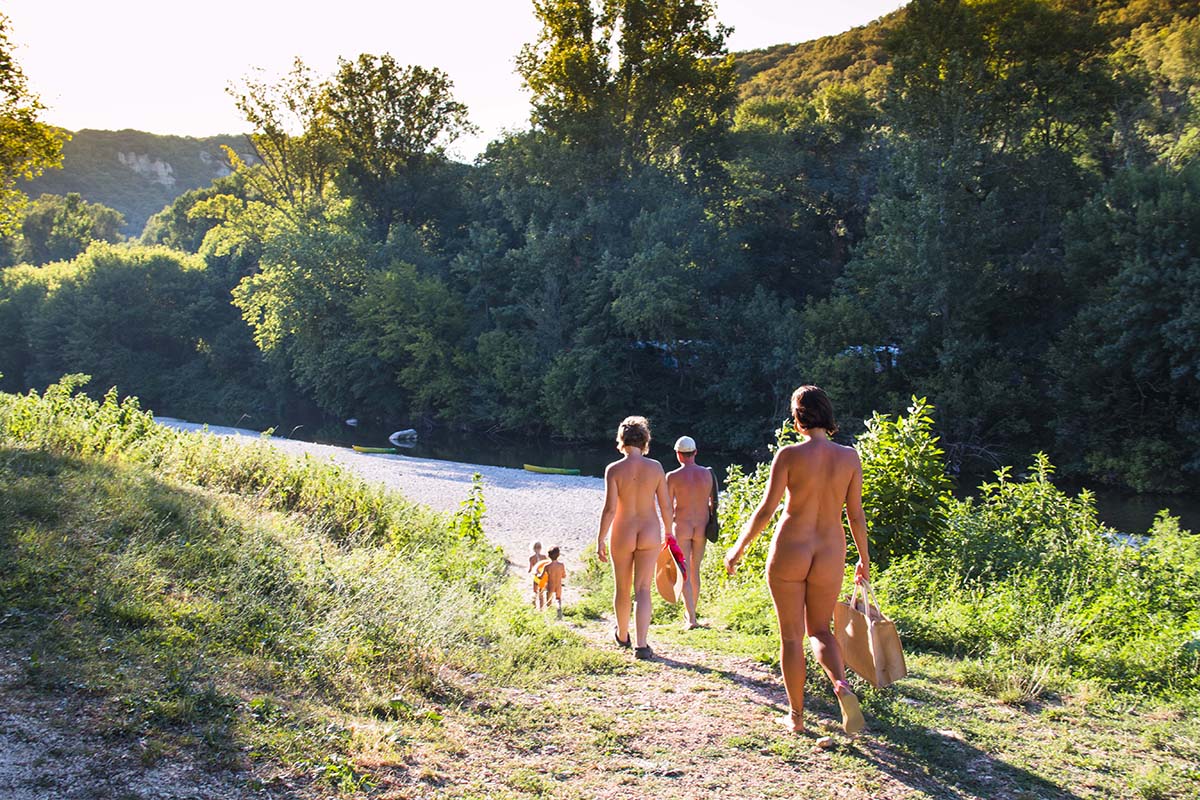 How to get to La Genèse
A road trip from the north of France to La Genèse includes a ride on the famous "autoroute du soleil", the road of the sun. Your GPS will probably be more familiar with the A6 and A7 though. Just before Avignon, you get off in Orange from where you follow directions to Méjannes-le-Clap. From the south-east of France, you basically take the same road but in the other direction, passing Marseille and Avignon and getting off at Orange as well.
From the south-west, you want to take the A9 towards Nîmes from where you drive north towards Méjannes-le-Clap. In France it's always possible to avoid toll roads by taking the "national ways" but the money you save will probably be spent on gas for all the stopping and accelerating at the traffic lights, speed bumps, and roundabouts.
Coming by public transport is not easy. The nearest train station is Bollène from where there's no further connection to La Genèse. A taxi from there will set you down at least 100 euros. A better idea is probably to take the TGV (high-speed train) to Nîmes or Avignon and rent a car from there.
The nearest airports to La Genèse are Avignon (with several connections to the UK), Marseille Provence, and Montpellier Méditerranée airport. The last two connect to all over Europe. Also in this case we would highly recommend renting a car at the airport to travel to La Genèse.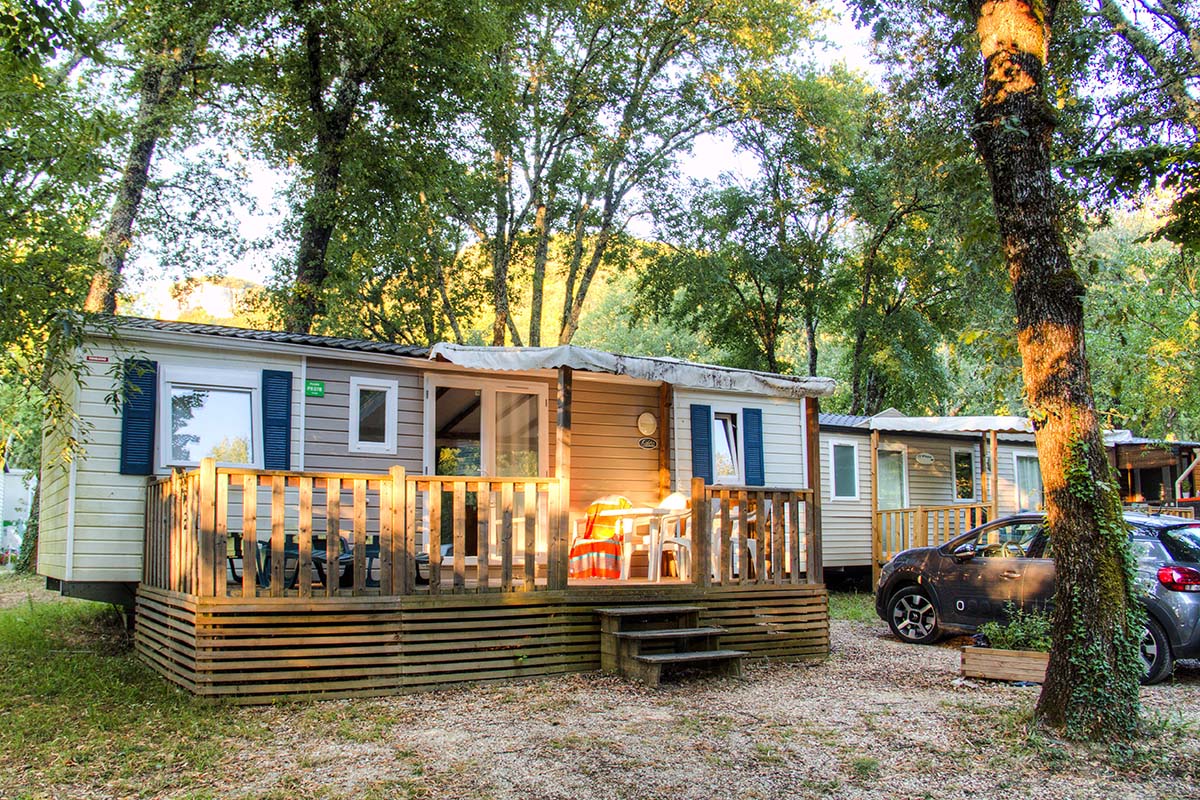 Where to stay at La Genèse
Although the Cèze valley is basically a canyon with steep hills on both sides of it, La Genèse is located at one of the rare flat parts next to the river. Probably this was once part of the river as well, but today it's a natural oasis which couldn't have had a better destiny than becoming a naturist campsite.
La Genèse can roughly be divided into two parts. There's the main area where all the facilities are and which also has the large majority of the more than 400 camping spots. And then there's what's called the Sauvage, which is about a 5-minute walk away and much deeper into the nature of the valley.
We stayed in one of the very comfortable mobile homes in the main part, perfectly located at only steps away from everything there is to do at La Genèse. Interestingly, other than all the "normal" amenities of a mobile home like a kitchen, bathroom, sitting corner, and bedrooms, our mobile home had an actual walk-in wardrobe as well. Back in the day when we lived the conventional life in Belgium, we had always wanted one of those. Now that we're traveling with a bare minimum of clothes, we finally got one. Unfortunately, it remained pretty empty during our stay.
Other than mobile homes and camping pitches, La Genèse offers several other rental accommodations as well. About 80 in total. These come in the form of safari tents and chalets.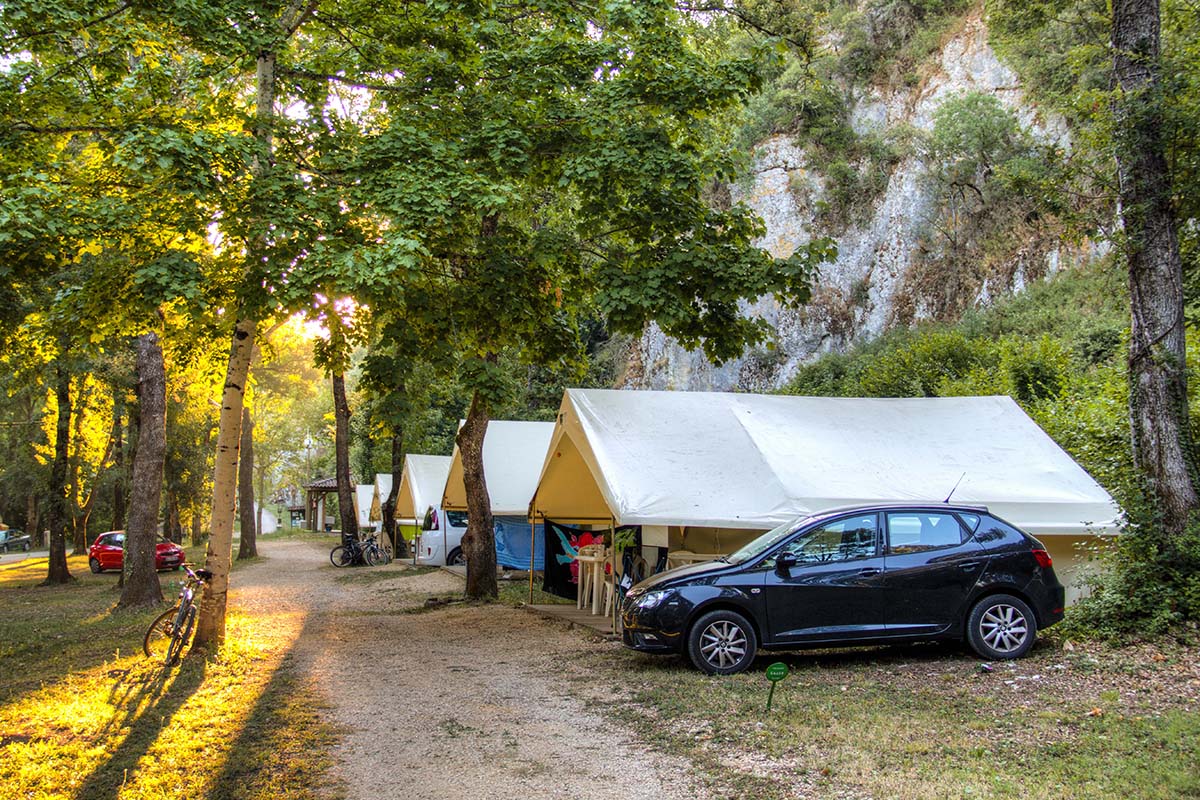 What to do at La Genèse
As you've probably already figured out, the main attraction of La Genèse is its river. It's the heart of the campsite and no matter where you're staying, the river is never more than a short walk away. A very cool feature of the Cèze river is that it's very diverse in width and depth. Some parts are only ankle deep over the whole width which makes it perfect to cool down during the hot afternoons or to play with your small children. Other parts are much deeper and that's where you'll find the cool kids doing cannonball dives and other acrobatic jumps from the rocks.
The river isn't the only place where you can get refreshed at La Genèse though. For those who easily get cold toes, there's the large swimming pool where the water temperature is some degrees warmer than in the river. Yet another way to cool down (and one of our favorites) is of course the Barlabas bar which serves Belgian beers, the best in the world, among other drinks.
Other amenities include a sauna, mini-golf, a grocery shop, and a restaurant. A proven success story is the division in the kids' activities between the "Children's club" for the smaller ones (4 to 12 years) and teen activities for those who got a bit too old for hide and seek or duck, duck, goose.
Talking about naturist activities, also for the grown-ups there are lots to do at La Genèse and we loved how the management keeps searching for new angles and fun variations instead of getting stuck with the same things every other campsite does. There are nude Olympics for example, salsa nights, an outdoor cinema, nude nordic hiking and evening walks to sunset spots. While we were there, there was also live karaoke…
A long time ago we had made a promise never to sing karaoke again. Both for the wellbeing of ourselves as all other guests. For the first time in a long history, David the manager (with the help of a live band and previously mentioned Belgian beers) has been able to bring Nick back on stage to give the best of himself during a very ehm… let's say an interesting version of Guns 'n Roses "Knocking on Heaven's Door". You should have been there.
Another event that is definitely worth a mention was the "take over of the castle". Because we were at La Genèse on the 13th of July, the day before the French national holiday, the kids had built a cardboard castle which was brought to the river. Then two groups, attackers and protectors, fought for their (metaphorical) lives with bags of flour until the castle collapsed. Although this was technically a kids' event, many adults watching from the riverside couldn't resist the urge and threw themselves in the battle. Ending up all white as well.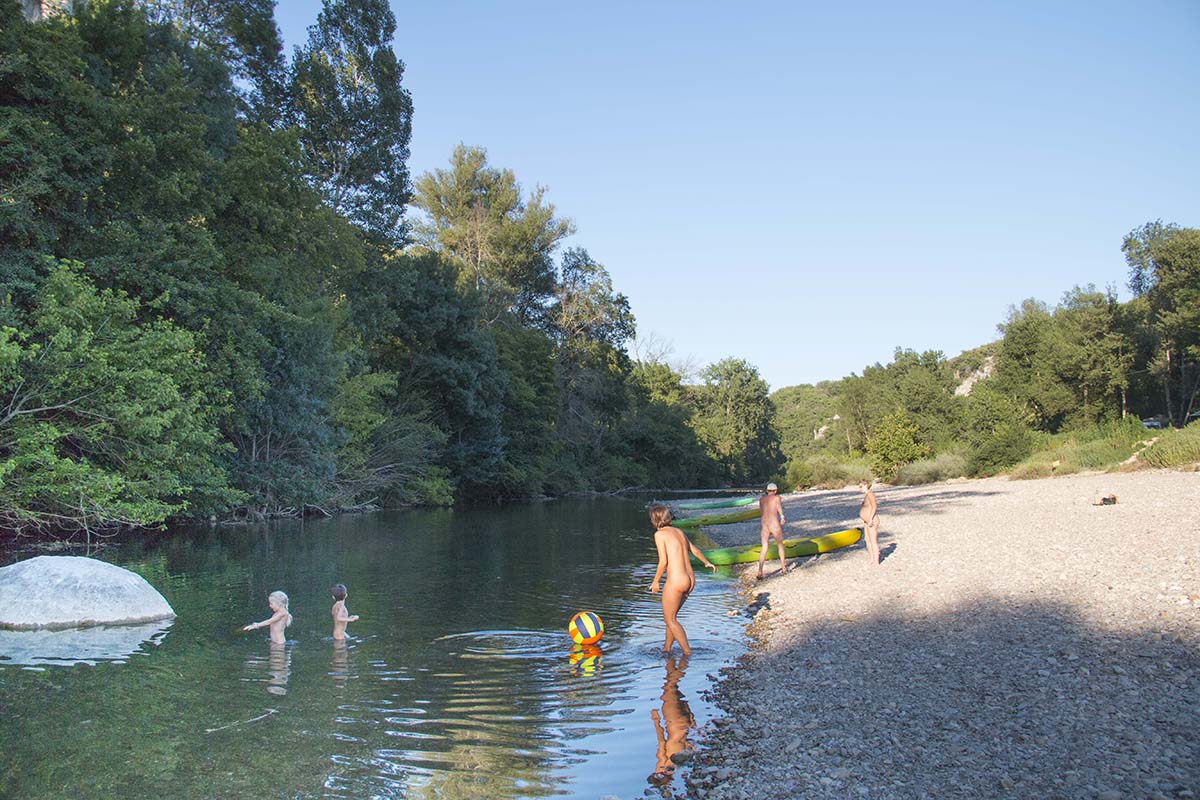 Around La Genèse
Another great thing about the events at La Genèse is that they're not kept within the ground limits of the campground. We've mentioned nude hikes before but there are actually some other cool nude activities that are organized by the La Genèse staff. The natural highlights of the region are definitely the many caves and if you're staying at La Genèse you get twice a month the opportunity to visit the Cave of the Salamander completely nude. And completely legal too, this is arranged in collaboration with the management of the cave. Another bi-monthly nude tour is a visit to one of the nearby castles. Pretty cool, right?
Other than an abundance of natural beauty there are many other interesting places to visit in the near region of La Genèse. But you'll have to put some clothes to visit. The famous cities Orange, Avignon, and Nîmes are easily reachable for day trips and even beautiful Montpellier is not much more than an hour's drive away. Less famous but definitely interesting as well is the castle of the Grand Duché d'Uzès and the huge historical bridge Pont du Gard.
Those who are looking for a more active or adventurous vacation will find themselves kayaking, canoeing, rafting, canyoning, rappelling, and plenty of other sports that end with "ing" and which make sure that you'll become very very wet. If your energy is rather situated in your legs, you can hike plenty of trails in the neighborhood or ride your bike on steep hillsides. When you get back that Belgian beer will be more than deserved.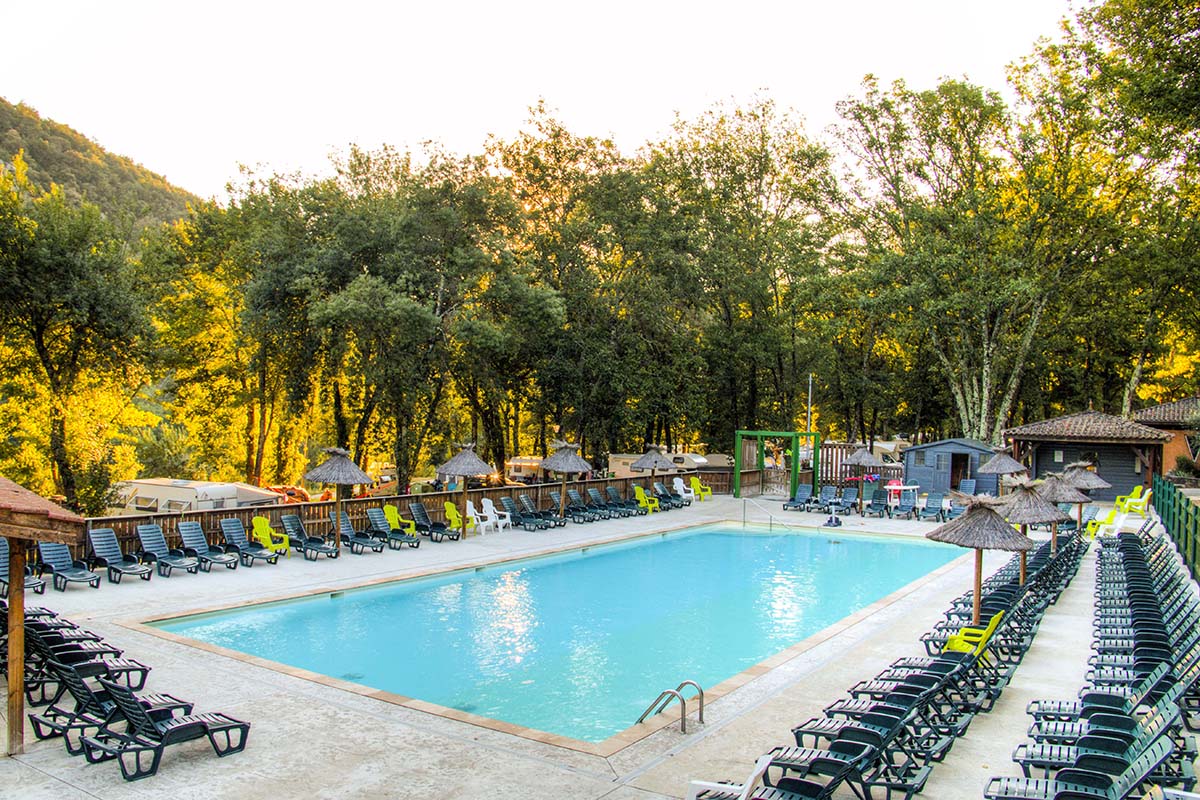 Staff of La Genèse
We've mentioned David before, but other than someone who tricks people into singing live karaoke he's also just an awesome guy, a great manager, and in some households even called "Captain Redbeard". Once you get to meet him you'll definitely know where that name comes from. The best way to describe David is probably as a friend. This might sound quite lame but we definitely don't mean this in an emotional way. It's just that he's always there. Whenever you have a question, he'll suddenly pop up. Whenever you're alone at the bar, he'll be next to you for a chat. He'll throw a couple of balls at petanque or a bag of flour during the fight for the castle, he'll sing a song during karaoke and whatever other event that's happening, he's just always around.
Before it seems like we're giving David all the credit here, we also have to mention that we're 99% sure that he could never manage to do this alone. Luckily he has a great team surrounding him and especially his sidekick Monica. It's often funny to see them wander around the campsite, like a relaxed giant and a loud fairy, but we're sure that they know exactly what they're doing and that they'll confirm that everything runs as smoothly as possible.
There are two staff members that might often be forgotten in reviews of La Genèse so we'll also give them a mention here. There's Ginger the cat who constantly keeps an eye on the reception and makes sure that receptionists Lise and Emma do their work correctly. And then there's Michelle the parrot who just showed up one day and never left. When we think about it, that's probably how David got there as well.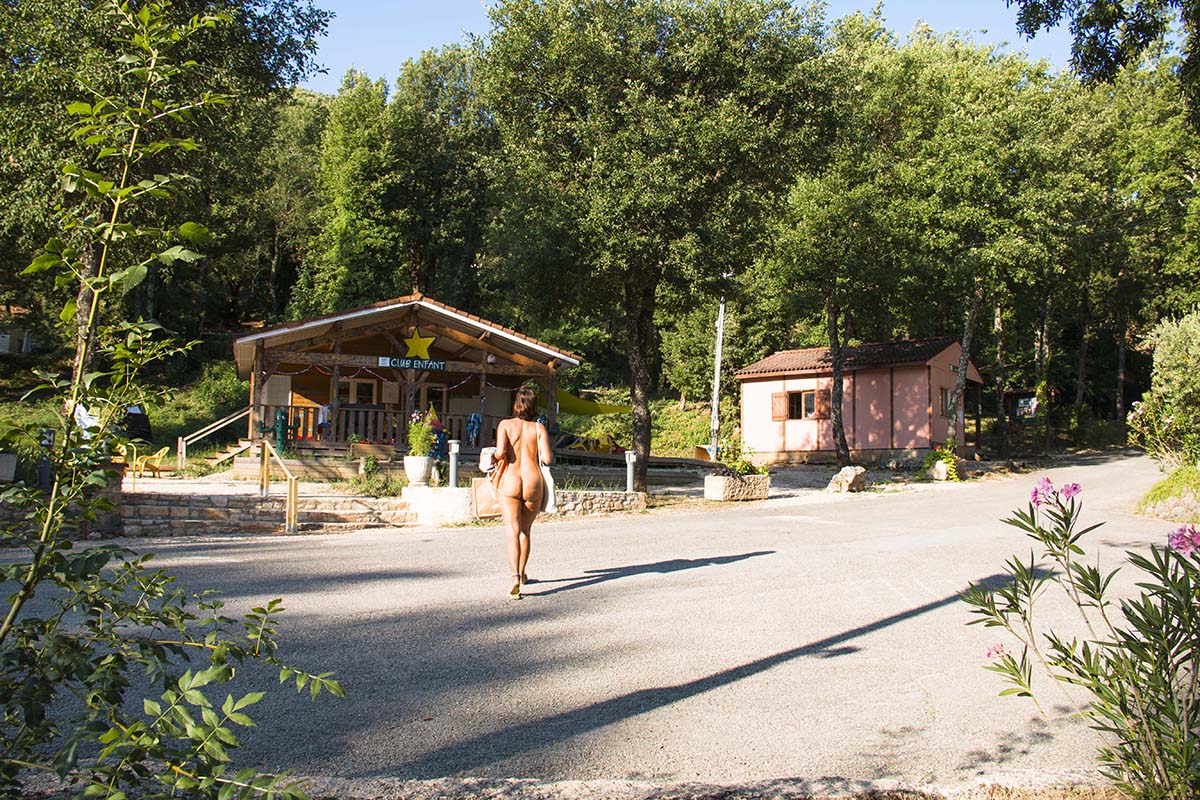 Guests at La Genèse
Regular readers of Naked Wanderings probably know that we never try to write a completely objective opinion about the places we visit. We write about our own experiences during the limited time when we stay at a place. These could be better or worse than what you might experience, that's something which is not in our hands. But in this case, we have to warn you that the "guests" part of this review might be extremely subjective. Because several of our friends had decided to come over to La Genèse as a surprise.
Melody and Vianney from the Belgian naturist federation
FBN
were there, Laurent from the Paris federation
ANP
was there and Julie and Karel from the French naturist publication
La Vie au Soleil
came over. Add to that our new friend David and you can imagine that we didn't spend much time making new friends at La Genèse.
Nevertheless, we did have a look around the license plates and noticed that the large majority of the visitors were French, Dutch, Belgian, and German.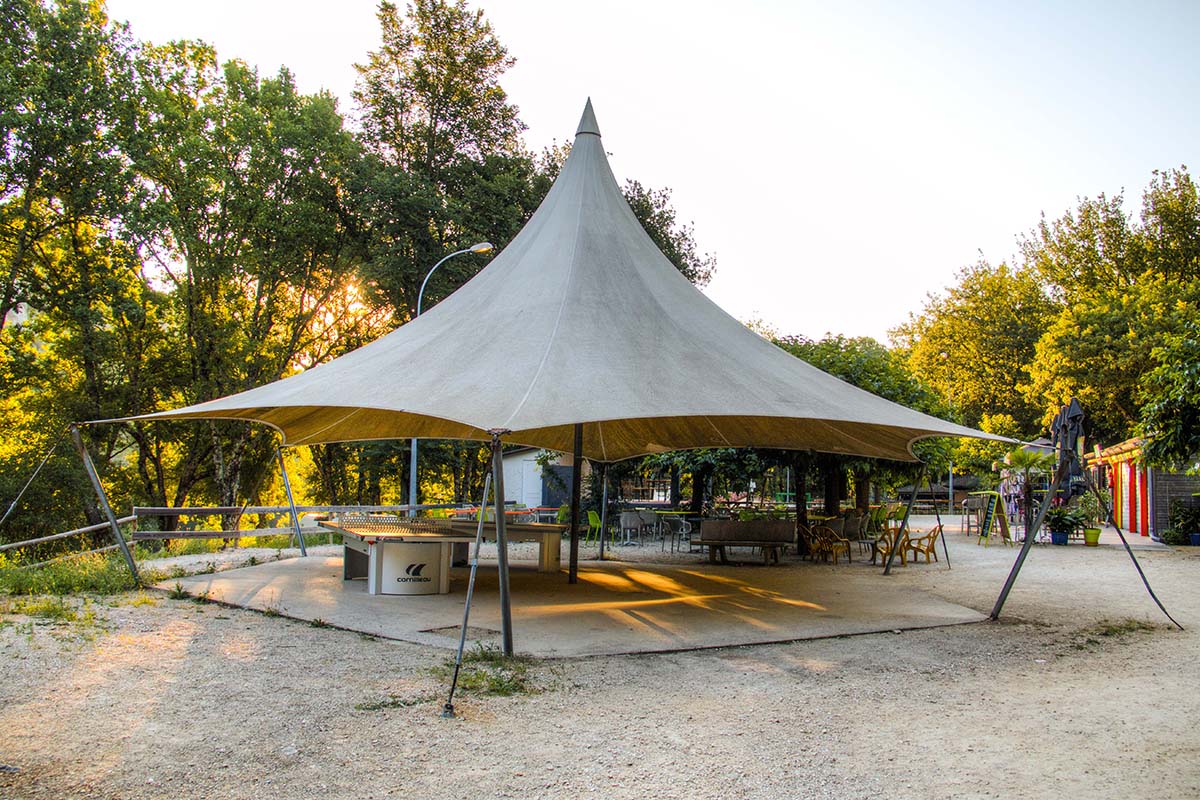 Reservations & Contact
La Genèse is a large campground and the pitches rarely get fully booked. Even during high season, it's often possible to just walk in. But if you really want to be sure of a good place, you can make reservations via:
✅ Website: http://www.lagenese.com
✅ E-mail: [email protected]
✅ Phone: +33 (0)5 33 092 092
It's possible to communicate in French, English, Dutch, German, or Spanish.
La Genèse is open from April until October.
Summary
Several years ago, La Genèse has been one of those naturist campsites suffering from a negative name due to bad management. Those days are long gone. Today La Genèse is again a name that's proudly worn and that keeps attracting naturist families who are looking for a great nude vacation in the beautiful nature of the La Cèze valley.
Naked Wanderings' Ultimate Guide for Naturism in France: Occitanie ebook

Are you looking for great nudist resorts and nude beaches in Occitanie?
Are you looking for the best tips for a nude vacation in Occitanie?
Then our ebook will be the perfect resource for you!

Learn More
Need help with planning your trip? Check out our Resources Page for an overview of the best companies we use during our travels
Disclaimer: We have been invited as guests of La Genèse, but of course all opinions are our own. We are super confident you will love this place as much as we did!
---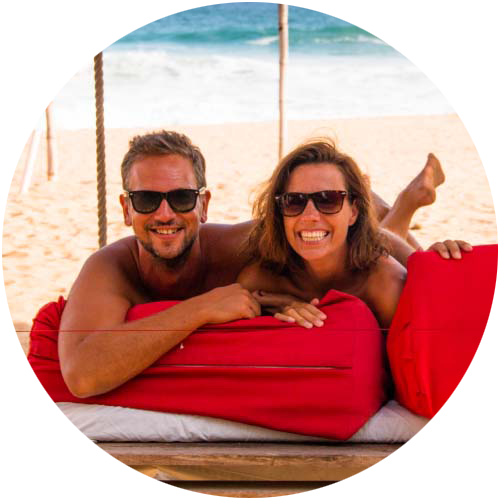 Support Naked Wanderings
Do you like what we do for naturism and naturists? Did we make you laugh or cry? Did we help you find the information you were looking for? Then definitely join our Patreon community!
---