Naturist vacations come with a cost. Even if you just want to go to a naturist campsite and bring your own tent, you'll easily pay several tens of euros or dollars per night for a pitch. And then you haven't had lunch and a beer yet. Especially if you want to travel for several weeks or months, the bite in your budget can be significant.
Something we often forget is that there is another way of paying than hard cash: With time. We do this every day at our jobs. We exchange several hours of our time for a paycheck, which we then use to make whatever is left of our time a bit more fun. But there is a way to skip the paycheck system: It's called volunteering.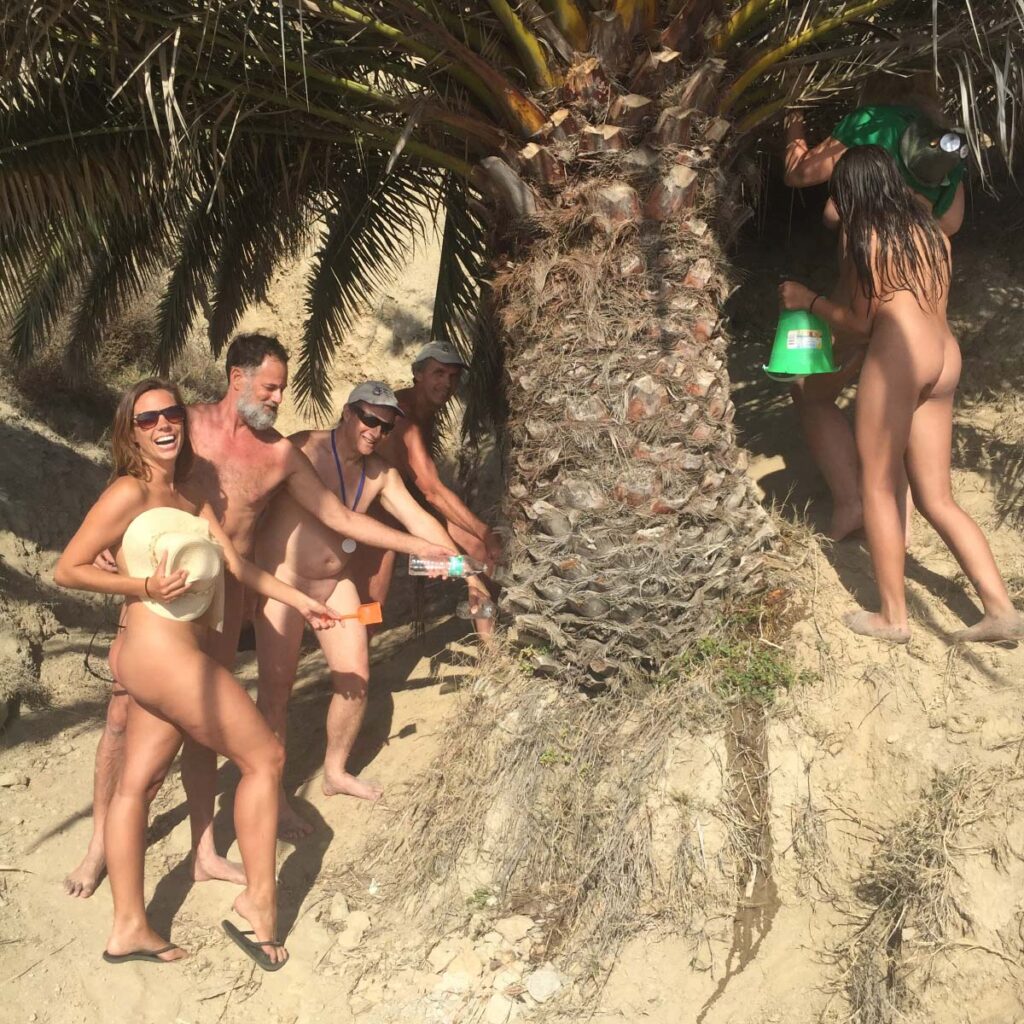 Volunteering in naturism
Since the early days, naturism has depended a lot on volunteering. Even today, lots of naturist associations and organizations only work with volunteers. This used to be the same for the clubs and resorts. By becoming a member, you also agreed to donate some of your time and skills to the resort. In exchange for a couple of naked days next to the pool, you had to spend a colder day cutting the hedge or some early mornings cleaning the showers.
In our capitalist world, this system wasn't particularly flawless. On one hand, because it often depends on the "best person for the job". Who definitely isn't always the best person. If you knew how to work with a computer, you became the web designer. Even if you've never written a single string of code in your life.
On the other hand, many of us got the "work hard, play hard" mentality. We already work a lot every day, and we do earn money. So we rather pay a bit extra for our vacation to avoid having to cut the hedge. As a result, many resorts took a more commercial approach. Their prices went up and they hired professionals to do the jobs that used to be done by volunteers. Yet, in lots of places,
volunteers are still welcome
.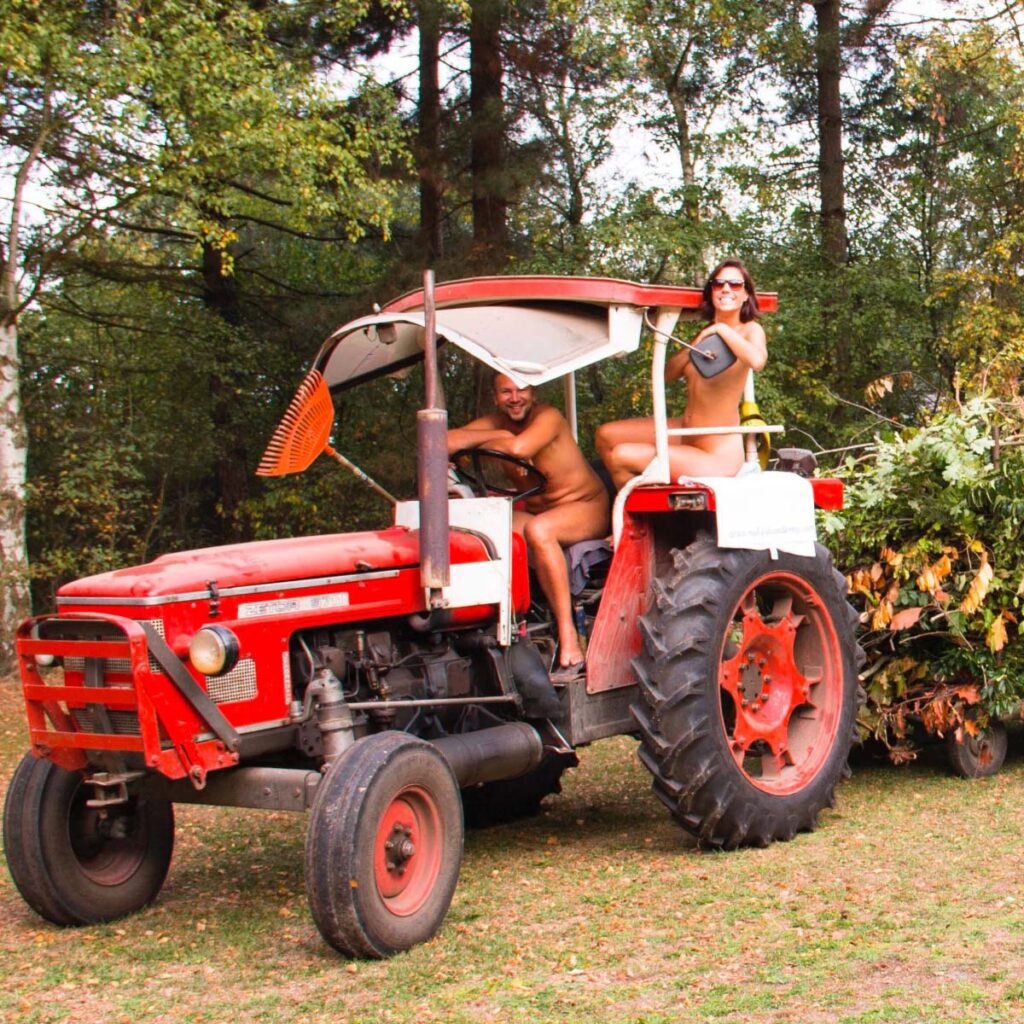 Where to find a volunteer job at a naturist resort
You may not immediately notice this when you visit a naturist resort, but many resorts still work with volunteer staff. In exchange for a couple of hours per day of your time, you can stay and eat for free. Sometimes you even get some spending money. Especially if you want to travel for longer periods, this is a great way to save money.
Resorts typically start searching for volunteers several months before the season starts. There are a couple of places where you can find these jobs.
Naturist magazines
If you're a member of a naturist federation, you're likely to find volunteer job opportunities in the magazine. Many resorts like to advertise their jobs to federation members because it gives them some assurance that you're not some kind of weirdo.
Website & social media
Resorts also often post their volunteer jobs on their websites, social media accounts, or in specific groups for naturists. If there are certain resorts where you'd particularly love to work, keep an eye on their websites and social media.
Volunteer sites
These websites don't have a category "naturist", unfortunately, so you need to use the search function and search for "naturist", "nudist",… and see what pops up. To contact the owners through these websites, you need to pay a fee. But sometimes, you can just figure out who the resort is from the description, and contact them directly instead.
Cold apply
If there are certain places where you'd really love to work, you can also contact them directly to ask for a volunteer job. In the next paragraphs, we'll give you some tips about how to do this.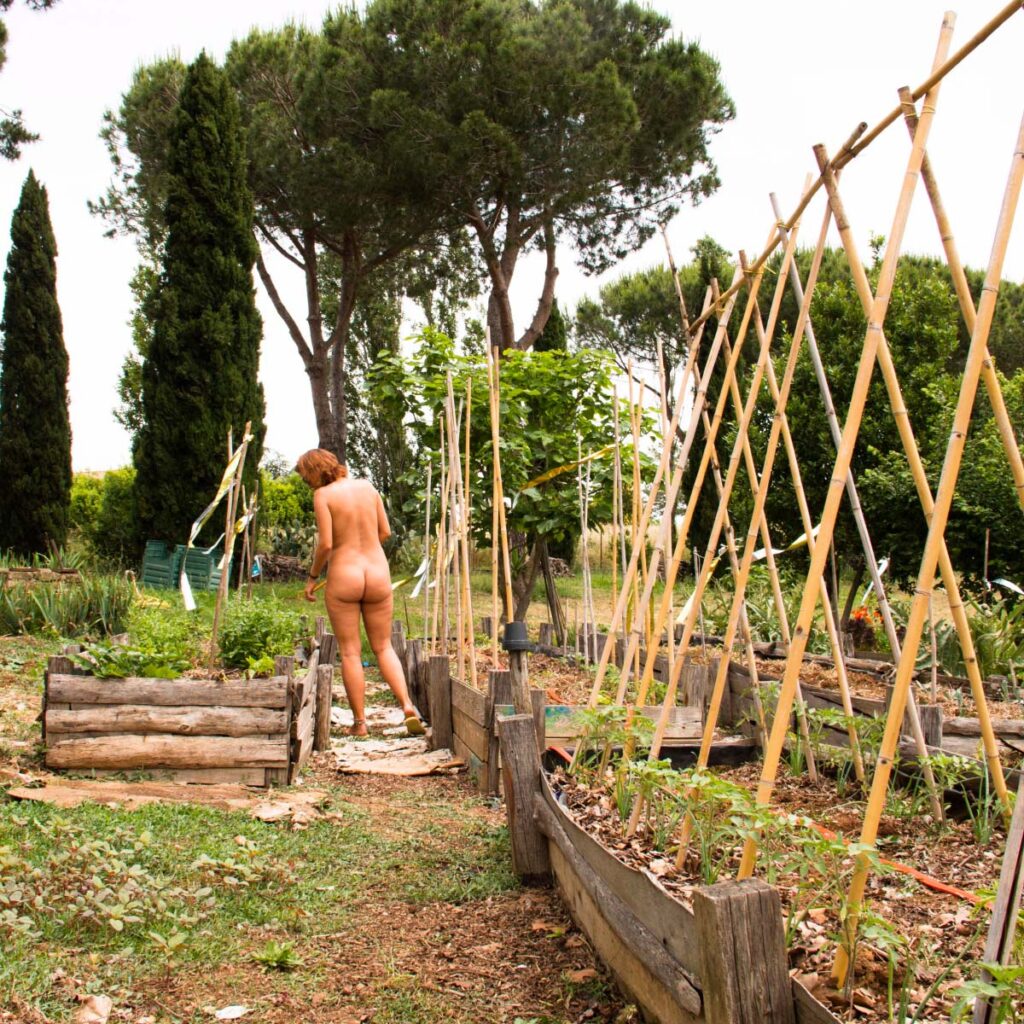 How to apply for a volunteer job
One very important thing to remember is that this is NOT a free vacation. You probably won't be required to work from 9 to 5, you may be allowed to work naked (depending on the job), and as soon as you finished working you can skinny dip right into the pool. But you will have to provide value to the resort.
There are many different types of volunteer work at naturist resorts: cleaning, gardening, bartending, serving in the restaurant, administration, work at the reception desk, security, yoga instructor, animator, or sometimes even taking care of the website or social media. Here are some tips to apply for a volunteer job.
Being a naturist is not a guarantee
For you, the fact that you love to be at naturist resorts is probably the main reason why you're applying for this job, but you need to put yourself in the mindset of the resort owner. If they are looking for someone to clean the pool and you write that you'd be perfect for the job because "you're a naturist" or because "you like to be naked all the time", that doesn't mean anything to them. Being an early waker or having experience cleaning pools is much more important.
Of course, it is good to mention that you are a naturist and that you've visited naturist resorts before (preferably theirs) because it's a guarantee that you can handle being around naked people.
Treat this as a true job application
"Hey, I'm looking for a volunteer job at your resort" isn't really going to do the trick. Volunteer jobs are real jobs and should be treated as such. Especially if you're cold applying, it's important to say who you are, why you want to work at the resort, what your skills and strengths are, what experience you have, etc. It definitely won't hurt to add a CV too.
Agree on the terms
Good agreements make good friends, so make sure that your expectations are in line with those of the resort owner. Most volunteer jobs require you to work about 20 to 30 hours per week. This can be 5 hours per day and 2 days off, but also 10 hours per day and 4 days off. Three meals per day are often included, alcoholic drinks are often not. At some jobs, you'll also get a small wage, or you get to keep the tips. At campsites, sometimes accommodation will be provided and sometimes you'll be asked to bring your own. These are all things that you want to agree on.
Also make sure to double-check what the job includes. In many cases, you'll be asked to do a variety of different things. Make sure that you know what will be expected from you and if you can handle it.
Ask why you didn't get the job
Sometimes it may happen that you don't get the job. Then it's very important to ask why. Maybe they're just not looking for volunteers or maybe they already have enough. There's nothing you can do about that. But sometimes you may get constructive feedback that will help you with future volunteer job applications.
---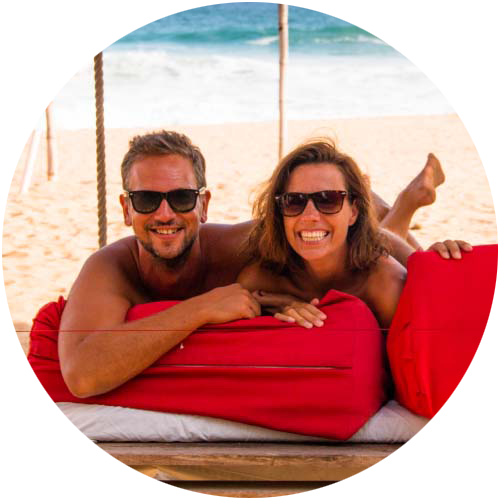 Support Naked Wanderings
Do you like what we do for naturism and naturists? Did we make you laugh or cry? Did we help you find the information you were looking for? Then definitely join our Patreon community!
---