Time flies, they say, and it might sound like a huge cliché but the day that we'd brought our
first blog post
online really seems like yesterday, even though already a year has passed. And on the other hand it actually doesn't, because so much has happened since then, incredible.
A birthday is always a good time to reflect on what happened the year before… or was that new year's eve? In any case, we think now is a good time.
So happy first birthday to Naked Wanderings!
How did it all start again?
Or when?
Maybe it started about 7 years ago, when we
received that coupon
that would lead to our first social nude experience. Or maybe it was when we
went to a nudist campground
for the first time. Maybe we were already nudists from way before… We don't know. And it doesn't really matter.
What we do know is that somewhere along the way, we noticed that even though we were in our late twenties or early thirties, we were often the youngest in the places where we went. So we started questioning this, we were wondering if we might be the only ones our age who enjoyed being naked among others. That couldn't really be. Maybe the others just knew better places to go to than ourselves. That we had to find out.
By thinking about this, we got more and more interested in nudism, both in the lifestyle itself as in places to go nude as in activities to do nude. As it suits people our age, we depend on the internet to give the answers, but what we found there was pretty disappointing.
There were the websites of the national nudist organizations and the websites of the nudist clubs, but to be honest, most of them either looked like they had been built in the late eighties or contained a rule set that took two days to read. What we searched for was information written by nudists of our own age and written in a language that we appreciated. Unfortunately, we could barely find this.
So we decided to do it ourselves, because we believe that we were not the only ones failing in their search. And in the beginning of September 2016, Naked Wanderings was born.
And then?
The first thing we wanted to do was to give some general advice about nudism. No rules, no you-should-do-this and you-should-do-that, just things we learned written from our own experiences. Unlike many others we never claimed to hold the holy truth, we only told you what we thought about it. This came with ups and downs, especially in the more sensitive subjects like
how to improve your body confidence by going nude
,
The misconceptions of nudism
or
what with nudism and children
we got both negative and positive feedback.
And we loved it!
The fact that people took the time to write us their opinion did mean that our blog was being read and that some found it interesting enough to share their own ideas.
And sometimes we've been proven wrong. And that's fine. If we make a mistake, we'll be the first to admit it and we certainly don't expect everyone to share our ideas. Because again, this blog contains not the one and only truth, it's just our opinions.
Of course for us it was pretty important to hear other ideas as well, so pretty soon we started with
The Naturist Talks
. An interview series where we asked the same questions to nudists from all over the world and it was amazing what we learned from it. Because in western Europe, where we live (or used to live), nudism is pretty much accepted, we have a lot of places to go to, some events, some holiday locations and so on. We can say that we can often be socially nude. But others seemed to struggle a lot with their nudism, either because there are no options or because it's forbidden by law or by their families. For these people we provided a way to tell their story and on the other hand we learned how nudism is experienced by others.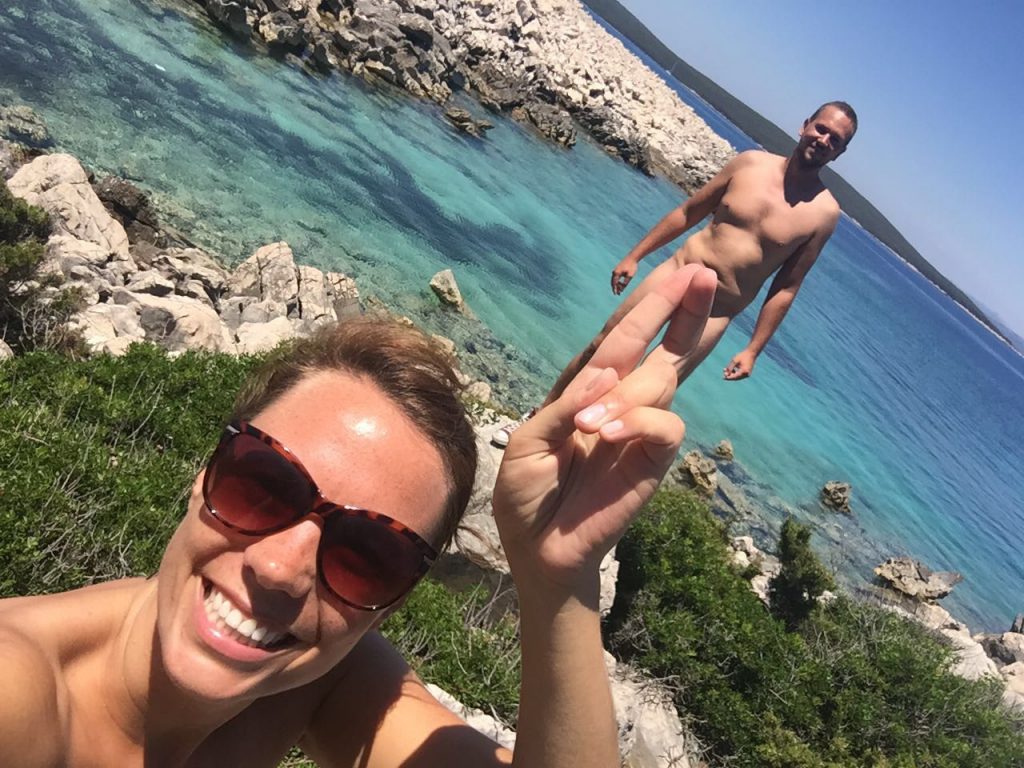 And then?
And then the whole thing started to expand. Many of our readers started asking for advice for places to go to, clubs, campgrounds, resorts, nude beaches, whatever. As long as they could be naked among others.
Of course you can find overviews of all nudist campgrounds in let's say Croatia online, but we wanted to give our own advice, our own experiences. So
Naked Travels
was born. In the beginning we only reviewed a couple of resorts and campgrounds, but now we're also providing overviews of beaches we visited or activities we'd attended. We would like this to become a valuable resource for the nudist traveler and we hope we're going in the good way.
On a personal level, we were also making great plans. Even from before we had become nudists we were already huge travel enthusiasts and slowly the plan came to quit our jobs, sell our stuff and go explore the world.
Since we love the nudist lifestyle and traveling is our passion, we soon decided that this trip could well be the combination of both. Long story short, on the third of July we'd set off on a
huge quest to explore the nudist opportunities all over the world
.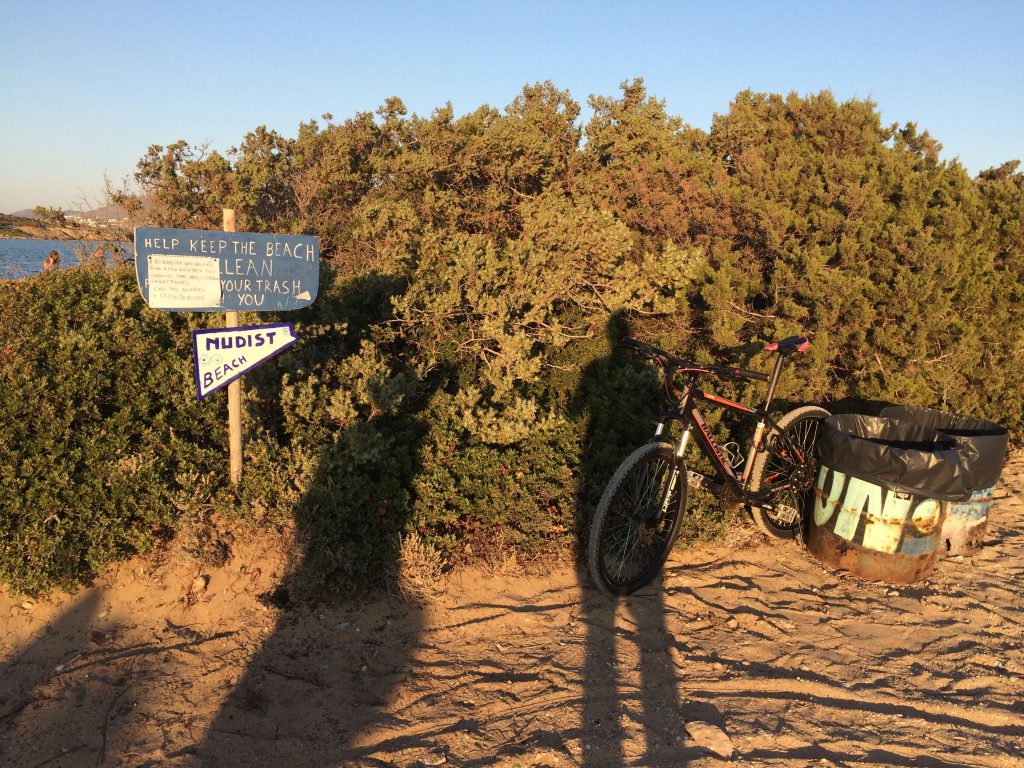 And now?
And now we're sitting on the terrace of a bar in Greece, with some clothes on unfortunately but with a nude beach only a five minute walk away from here. As soon as this post is finished, that beach will be exactly where we're going for our morning skinny dip. Life can be good.
Over the last two months we've explored the nudist opportunities in
Croatia
,
Montenegro
and
Greece
, we
helped out in a clothing optional campground
and we
took our first naked pilates class
. And we still have a huge list of places to go and things to do.
So expect a lot more to come!
But all of this would of course be completely useless if it wasn't for you, our readers.
Thank you for following us over the last year!
Thank you for remaining followers for the years to come!
Thank you for your ideas, comments, e-mails,
instagram
messages and everything else!
And happy birthday Naked Wanderings!
---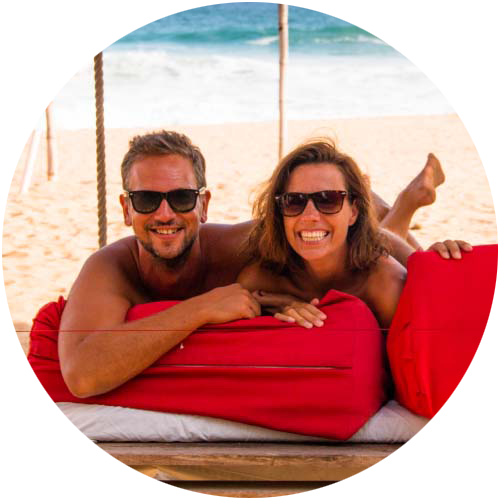 Support Naked Wanderings
Do you like what we do for naturism and naturists? Did we make you laugh or cry? Did we help you find the information you were looking for? Then definitely join our Patreon community!
---