I'm sorry but we couldn't find a conclusive answer to this question. Maybe you do?
Anyway, what we can give you is a kind of an analysis of the situation and we'll see where we get from there…
As a human, we don't like to be judged.
And why do you get judged? Because you're doing something that's not mainstream.
And people love to judge…
So if you're doing something uncommon, you don't talk about it.
Except for the Netherlands, where they have no taboos. ( To my friends of the Netherlands, I mean this as a compliment. Really, I envy how so many things can be talked openly about over there. I bet other countries even judge you for your lack of judgment).
So we should tell everyone we love to spend our free time naked?
No, not really, unless you think that's the right thing to do.
We're not different… As you can read in the posts about our first naturist experiences (
here
and
here
), in the beginning, we told nobody.
Now we've moved on a little and we're telling the people of whom we know they're open-minded.
And in our opinion, there's nothing wrong with keeping it a secret as long as you feel good about it. It's part of your privacy. Only when the secret becomes a burden it's time to open up.
There will always be people who won't understand your choices. So don't tell them. Simple as that.
However… It can be a lot of fun to see their faces if you do tell them…
But this way the taboo will remain, right?
Yeah, you've got a point there. We won't become the liberators of naturism.
Fortunately, there are others who will…
The first European naturist organizations popped up about years ago, first in Germany but soon after also in the Netherlands (where else?), France and the UK. Since then they have been lobbying for naturist areas (campings, beaches, woods,…). With great success.
Currently, the Netherlands has about 60 naturist campings, 120
public nude saunas
, and more than 80 nude beaches.
According to a recent survey, out of 17 million Dutch about 2 million are doing some form of naturism. Now don't think that about one-tenth of the Dutch spends their days naked, the term naturism is very broad. People who like naked sunbathing in their own garden are also counted in. But the point here is that the lobbying really works and that as soon as naturism got out of the darkness a lot of people got interested.
I can give you another example.
Until 2006 naturism was forbidden by law in
Italy
. Today, only 10 years later, the country counts 600 000 naturists.
And then there are those who will fight for their right
Whenever there's a taboo or a law, there will be someone who will rise against it.
Freedom is very important to naturists and whenever there's a law forbidding naturism or trying to remove a naturist site, people get on the streets. Naked.
And it works.
If there's one way to get media attention, it's nudity. And with the support of social media, they reach a lot of people. People who didn't know or care about naturism until they see the naked bodies on TV who are no different than themselves.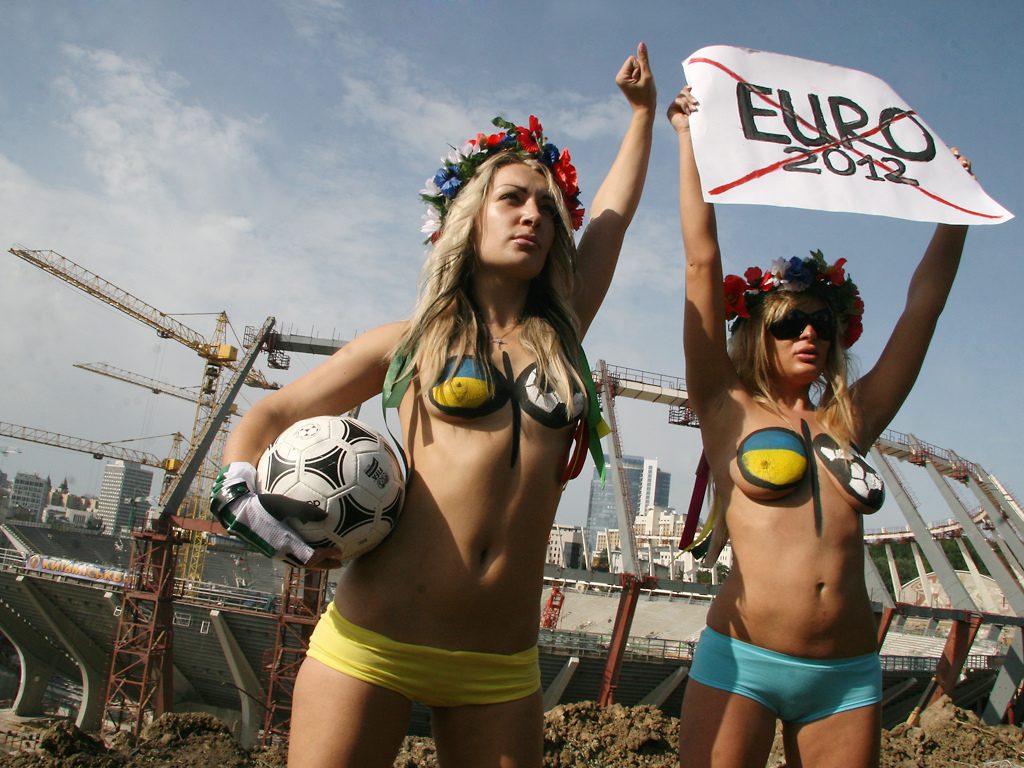 Lately, nudity is even used in protests for non-naturist related causes.
But still, in many countries, the taboo remains strict and the naturists chose to remain in the shadow (figuratively of course). So one could say that maybe because they keep hiding behind fences they keep the taboo alive? Maybe… Or they just don't bother, as long as they're left alone.
Is naturism still taboo in your environment?
Do you tell people you're a naturist?
Have you gotten on the barricade to fight for your right to be naked? (or any other right?)
Naked Wanderings' Complete Guide for the First Time Nudist ebook

Do you still have questions about nudism or naturism?
Are you looking for even more tips and tricks?
Our ebook will be the perfect resource for you!

Learn More
Photo credit: "Femen activists protest against the Euro 2012 in Ukraine" by FEMEN / CC BY-SA 2.0
Photo credit: "nude young women at seahore" by David Ulrigg / CC BY 2.0
---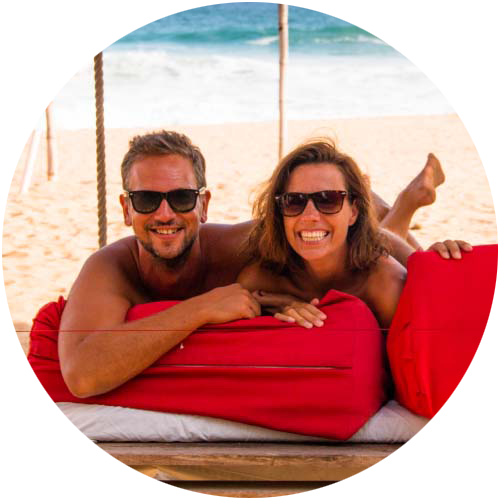 Support Naked Wanderings
Do you like what we do for naturism and naturists? Did we make you laugh or cry? Did we help you find the information you were looking for? Then definitely join our Patreon community!
---