In our previous post 
So what about nudism
, we have given you an introduction about naturism and its variations. By looking at the history of nudism we hope that we've been able to show you how it grew from a need to connect with nature and as a reaction to conformism.
Even though naturism as we know it exists for more than a century and is, especially in Europe, widely accepted, there are still some misunderstandings about the lifestyle.
What are nudists or naturists doing behind those large fences?
Are they singing Bob Dylan songs next to a bonfire?
Are they hiding something for the world other than their nudity?
And what's with the
sexual aspect
?
Is naturism something sexual?
There, It's on the table.
This is probably the biggest misconception of them all and also the reason why there's still such a taboo around naturism.
For the majority of people (and especially those who have no clue about it but love to have an opinion), the naturist site is a place where men walk around all day with an erection and where women are without exception all willing and soaked in oil.
It's a sex village where everyone jumps on everyone.
Oh boy, would we like to see the disappointment on their faces when they actually visit a naturist place…
But you cannot blame them.
To be fair, for years and years we thought the same thing.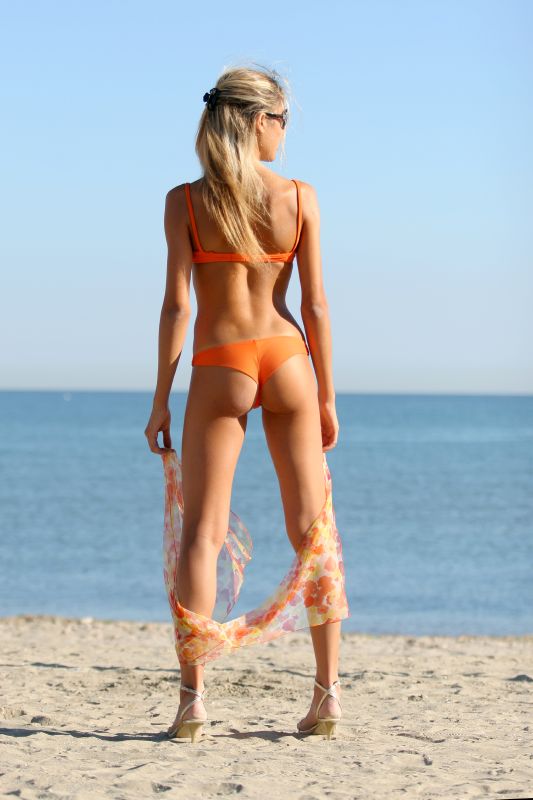 Society does link nudity with sex all the time and has been doing this for many many years. If you read the words "naked man" and "naked woman" in one sentence you can be for 99% sure that it will be about sex.
But we shouldn't blame society for everything, the human imagination has also something to do with it.
When you find yourself on a "normal" beach (or a "textile" beach as naturist like to call it) and a woman passes by whose bikini was in a previous life probably Jack Sparrow's eye patch or there's a guy with a cute butt in tight swimming shorts, your imagination takes over and you start dreaming… And then you think: "If this gets me excited, what must it be if this was a nude beach?".
Many people don't see that it's not the nudity that excites them, but the small patch of textiles does. It's hiding something and the human curious mind wants to know what's beneath it. And if we can't see it, we imagine it.
For naturists, nudity is the most normal thing in the world, so there is no direct link at all to sex. We are not saying that it's impossible to get turned on at a naturist place, it won't be more than on any other place. I would say even less.
Side Note: In some countries where naturism is tolerated and swinging (not the dance) is not, swingers tend to announce their activities as naturism. We found out the hard way when we ended up at a swingers party in Brazil, but that was an exception.
Is naturism only for beautiful people?
One reason why many are hesitant to visit a naturist resort is that they are insecure about their body.
Am I not too fat?
Am I not too skinny?
Are my boobs not too small?
Is my little friend not too little?
It's totally normal that we ask ourselves these questions because most of the time we are very concerned about how we look. We have to look decent for work, we have to dress up for this and that party, the TV keeps telling me that I should lose that extra body fat.
It's everywhere!
EXCEPT at naturist resorts.
In Belgium, we have a saying (we don't know if I can translate it to English just like that but you'll get what we mean): "The clothes make the man". Well, take off those clothes and everyone's equal. There's no division anymore and nobody tries to pretend anymore that they're perfect. Everybody is perfect when they are naked.
You learn to accept everyone's flaws but most of all you learn to accept your own.
This is who you are, this is your naked body and everyone will accept that because they expect everyone else to accept their own
imperfections
too…
Wow… that was deep… but really, that's how it works.
Is naturism for exhibitionists and voyeurs?
As we have already told you in our
post about nudism
, we do expect that a certain amount of the naturists are actually exhibitionists and voyeurs. You may notice someone who will always take the seat with the best overview at the swimming pool and who will spend her or his time looking at others.
Is that a voyeur?
Could be. Maybe when they're spending time at a terrace of a bar or at a bench in the city they also like people watching.
On the other hand, there could be the person who keeps parading up and down the beach.
Is that an exhibitionist?
Who says they wouldn't do the same on a "textile" beach?
In any case, as long as they don't bother others by making them feel uncomfortable with their stares or exposures, it's all fine for us. Naturism is about acceptance, also of people who have slightly different desires than ourselves. As long as they don't cross the line.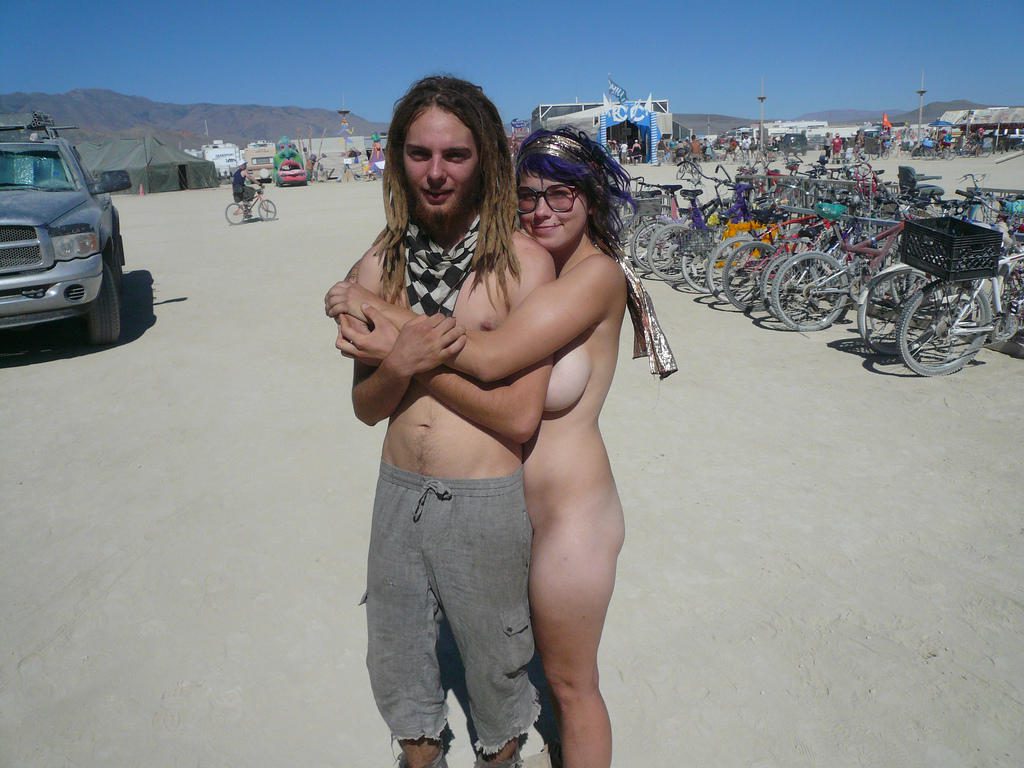 Is naturism for hippies?
The only people you see in
naturist campings
are long hared (and certainly not only on their head) people sitting by the river cleaning their biologically grown vegetables, the same river where others are doing their laundry and a little bit upstream someone is doing a number two.
Their evenings are spent dancing naked in a circle around the fire, laying tarot cards and doing some witchcraft here and there.
It is true that in the past, naturism was adopted by the hippies and that the first "modern" naturists were true nature lovers who probably did their laundry in the river and their business in the woods.
But saying that naturism is for hippies is the same as saying that indie music is for hippies. It's true but certainly not exclusively.
Do you look ridiculous when you're naked?
People who think this have totally no idea about what naturism is all about.
We're not saying that nobody will look at you. That actually would be really weird. But people are not going to stare at you and they're not going to point at you either. People will look at you, say "hello" and move on.
And they will certainly not think you look ridiculous. Because if you look ridiculous, everyone does. We're all wearing the same type of suit.
Did you (or do you still) have any misconceptions about naturism?
Did you ever have to fight against misconceptions?
Naked Wanderings' Complete Guide for the First Time Nudist ebook

Do you still have questions about nudism or naturism?
Are you looking for even more tips and tricks?
Our ebook will be the perfect resource for you!

Learn More
Photo credit: "Ohio Summer" by AlissaBrunelli / CC BY 2.0
Photo credit: "Delicious orange cheeky bikini" by Silvia / CC BY 2.0
Photo credit: "Naked bike ride at the Burning Man" by Phondras / CC BY-SA 3.0
---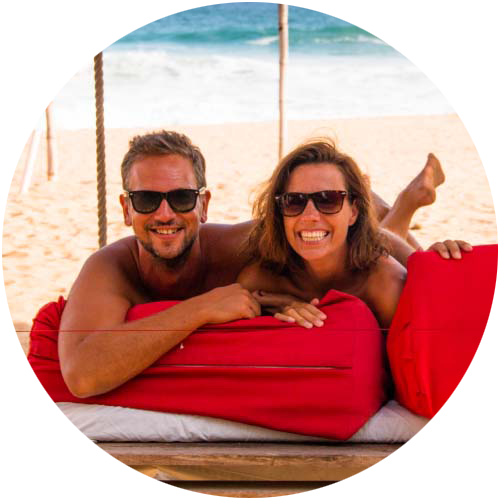 Support Naked Wanderings
Do you like what we do for naturism and naturists? Did we make you laugh or cry? Did we help you find the information you were looking for? Then definitely join our Patreon community!
---