If you're following the naturist news on social media, it was hard not to notice the interesting news update that came from Spain. The City Council of Cadiz in Andalucia
announced that from now on, all the local beaches would be naturist friendly
. This might have come as a surprise to some of you because Spain happens to be that one country in which it's known that it's okay to be naked on all beaches. Then why make such a fuss about a handful of beaches in Cadiz?
View this post on Instagram
The Spanish laws on nudity
According to Spanish federal law, it's not illegal to be naked in public places. Which technically makes it legal. This is why it's commonly known that every beach in the country is a potential nude beach. Unless there are local laws that specifically forbid it. As happens to be the case in a handful of places among which the city of Barcelona and before mentioned Cadiz.
This doesn't only apply on beaches by the way but in every public place. If you'd like to stroll naked along the Paseo del Prado in Madrid on a warm sunny day, it's technically not against the law. But it's quite likely that this will get you in trouble at some point. Like
this guy in Aldaia who insists to wander around his hometown without clothes
. He carries an excerpt of the law that proves that he's not doing anything illegal, but when he walked into the police station butt naked, the local law enforcers were all but happy about this.
View this post on Instagram
Activism of the Spanish Naturist Federation
But back to Cadiz, why was this change in local law so important? Are there so many naturists in the city that were forced to keep their clothes on at the local beaches? Spain has thousands of beaches, is it such a problem that you can't get naked at a few of those?
The
Spanish Naturist Federation (FEN)
has been very active when it comes to protecting our right to be naked. They consider naturism (or any form of non-sexual social nudity) as a human right and as freedom of expression. Whenever this right is only slightly in danger, they are on it. One might wonder if it's actually necessary to have an organization that protects naturism in a country where public nudity is legal by law, but the fact that some local laws prohibit nudity proves that it is.
These things can have a snowball effect. One day some town votes a law that prohibits nudity, the next day another town follows, and if there's no federation in place that fights these cases at the early beginning, it could quickly become too late. So the Spanish Naturist Federation puts a lot of effort into maintaining the federal law, encouraging and promoting the nude use of beaches, and lobbying wherever the local law seems to be different. As what happened in Cadiz. After 13 years of talks, this change in law was a great win for the naturist federation.
View this post on Instagram
The gray zone of the law
When we were
hanging out with the naturist group of Playa Cantarrijan
, we met a strong activist of naturism who told us some disturbing stories. She would go to any given beach and get naked because it is her right to do so. Clothed beachgoers would come over to complain about her nudity, and she would explain that she wasn't doing anything illegal.
Soon the police would arrive and ask her to put some clothes on. Once again, she would explain that it is her legal right to be naked on the beach and that it's up to the authorities to protect that right instead of taking it away from her. Kindly but firmly, the police officers would insist that she either got dressed or moved away. Because she was "disturbing the public order".
This is where the law becomes tricky. One law may say that something is not illegal, while if you look at it from another section in the code of law, it may actually be an issue. What's needed in such situations are actual court cases to rely on. But then you need activists who are willing to go through the whole mess of being taken to court. And even that could backfire, because what if the judge decides against you? Then you might actually open a door to prohibit public nudity.
View this post on Instagram
Legally vs Socially Accepted
The reason why people complained in the first place was not that they thought that the lady was doing something illegal, but because they didn't think that her nudity was appropriate. This is also mentioned in the
article of Spanish News Today
where the President of the Cadiz Association of Large Families is quoted saying that "nudist practices are not respectful when there are children around".
We're not going to elaborate on the advantages of family naturism here, but this is an excellent example of how some things, although legal, are still not socially accepted. And naturism is definitely one of those things. So if we want to answer the question in the title of this blog post, if you can actually get naked on every beach in Spain, the answer depends on whether you look at it from a legal or a social point of view.
View this post on Instagram
What's next?
Needless to say, we very much applaud the victory of the Spanish Naturist Federation in Cadiz. On the one hand, because there are now several more beaches in Spain where you and we can sunbathe naked, but on a more important hand because the message that "naturism is legal" has once again appeared in local and international news.
We believe that if we can change the public opinion about the naked body, a lot will happen in the favor of naturists. In the end, we live in democratic countries where the voice of the public is the strongest. Although it may not always feel so, lawmakers do take the opinion of the majority into account, because that gives them the best chance of being reelected. We don't need to turn the whole world into naturists. But if we can convince the majority that nudity is fine, we will be taking a huge leap forward.
There's definitely still a lot of work to be done, that much is sure. And it can only be done in small steps. Through small victories. But every step forward can be a turning point.
---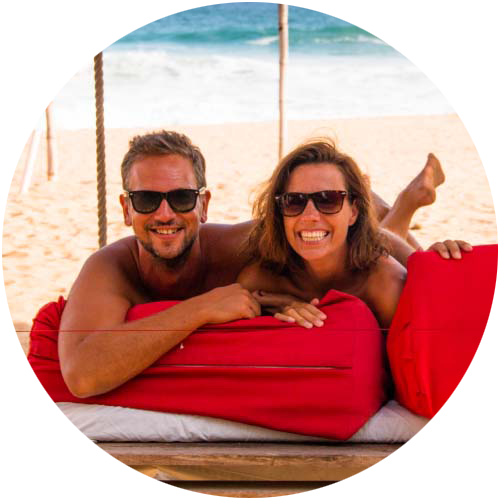 Support Naked Wanderings
Do you like what we do for naturism and naturists? Did we make you laugh or cry? Did we help you find the information you were looking for? Then definitely join our Patreon community!
---