We've said this many times before, one of the best things about traveling is the social interactions. Yes, we go to great places, see amazing things, and eat delicious food, but the people who we meet along the way provide the memories that tend to stay the longest. They all come with their own stories and visions that broaden our own horizons. And when they are locals, they often take us to places that we might have just passed by if we were on our own.
The naturist association A.A.P.N Cantarrijan
from the Andalucian town Almuñécar are very active on social media and our virtual paths had already crossed a number of times. Now that were traveling in the area, we figured that we should send them a message. They could probably give us some good tips and who knew, maybe they wanted to join us for an afternoon on their nude beach Playa de Cantarrijan.
And then there was a plan
They happily agreed to organize a small meetup on the nude beach with some of their members. It would give us the chance to meet local naturists and we wouldn't have to spend the day on the beach just by ourselves. When the date came closer, more and more WhatsApp messages started streaming in: "How much time do you guys have?", "Do you also want to do something else?", "Want to try some local food too?", "Are you willing to have a chat with the counselor of tourism?", and probably the most unexpected one: "Wanna see a flamenco show on the music of ABBA?".
We are strong believers that saying "yes" to new and unknown things is often a source of great experiences. By saying "yes" many years ago, we took our first steps into naturism. It's not that we had any other plans that day, so we decided to just go along with everything they proposed. In the end, they are the experts.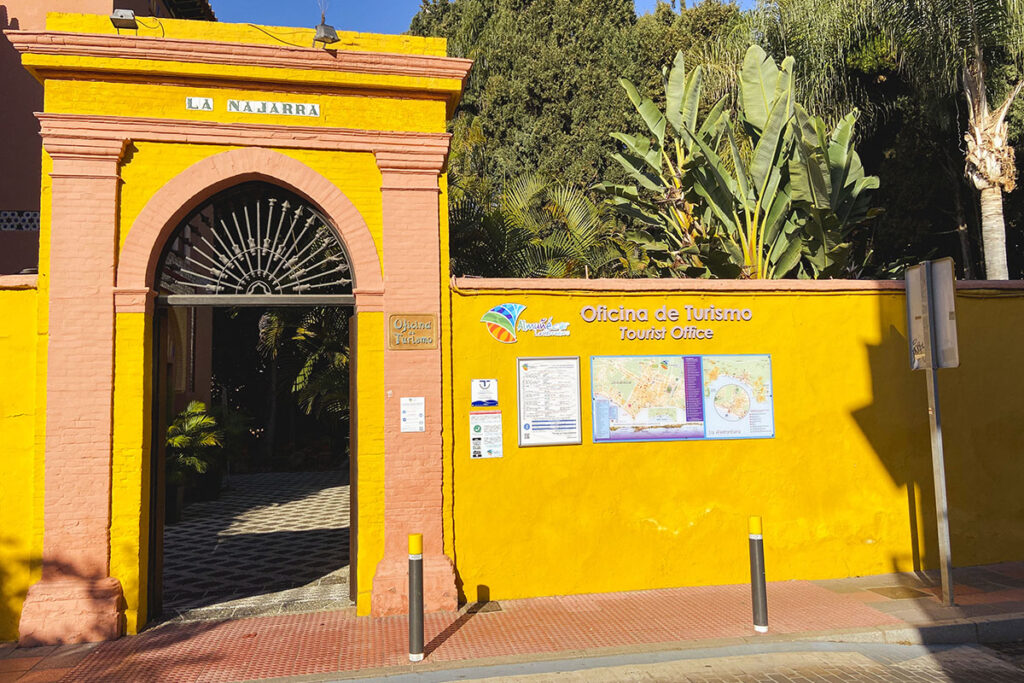 The counselor who promotes naturism
Pedro and Jesus picked us up a bit earlier than we usually walk out of the door. We were staying in Nerja, which is about a half-hour drive to the office of tourism of Almuñécar where we would meet the Counselor of Tourism and Beaches. It's always a bit weird when we are having meetings with government officials, especially in other countries. Especially because we're never briefed about the agenda and don't really have any idea what is expected from us.
We kinda figured that our experience with many nude beaches around the world would need to be brought in to convince the counselor of the importance of nude beaches. But convincing appeared to be not necessary at all. The counselor was already a fan of the two nude beaches in his municipality and was very well aware of the advantages for local and international tourism. As he explained to us, while most other beaches only attract visitors in the tourist season, the nude beaches are popular almost year-round. Their presence attracts a naturist public that may otherwise never come to Almuñécar, not sleep in the town's hotels or eat in the local restaurants.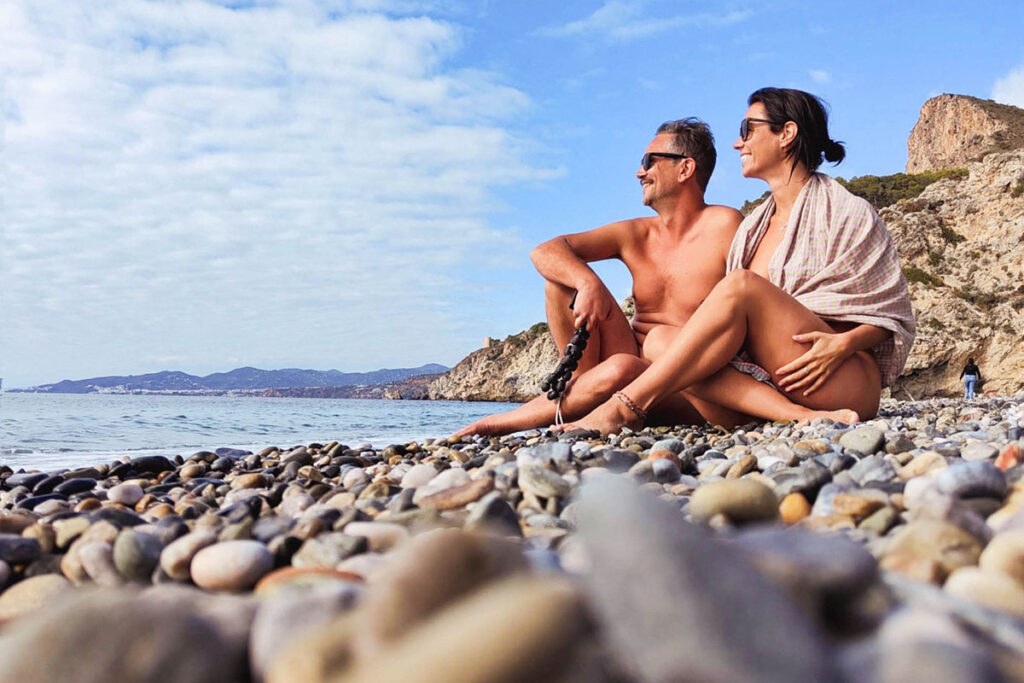 The nude beaches of Almuñécar
After the formalities, it was time to do what we really came for: Hit the nude beach. Until that moment, we didn't have a clue that there are actually two nude beaches in Almuñécar. They are pretty close to one another but yet quite different. The biggest difference is probably that Playa El Muerto is an urban nude beach, right on the outskirts of town, whereas Playa de Cantarriján is located in a natural reserve.
There is no doubt that Playa de Cantarriján is the highlight when it comes to naturism in the area. Imagine a large Mediterranean beach divided into two parts by a high cliff. The southern part has quite a wild feel, surrounded by nothing but rocks, caves, and nature. The northern part which is close to the parking lot easily gets more crowded and has two chiringuitos – beach bars – of which one is clothing-optional (and the other one, unfortunately, doesn't allow nudity).
We can consider ourselves lucky when it comes to the weather because it was a beautiful sunny day. But, of course, we were there in mid-January, pretty much the coldest time of the year, so the temperatures didn't exactly rise to spectacular heights. We did get naked though, and not just for the
picture for the local newspaper
. Some even went for a quick skinny dip.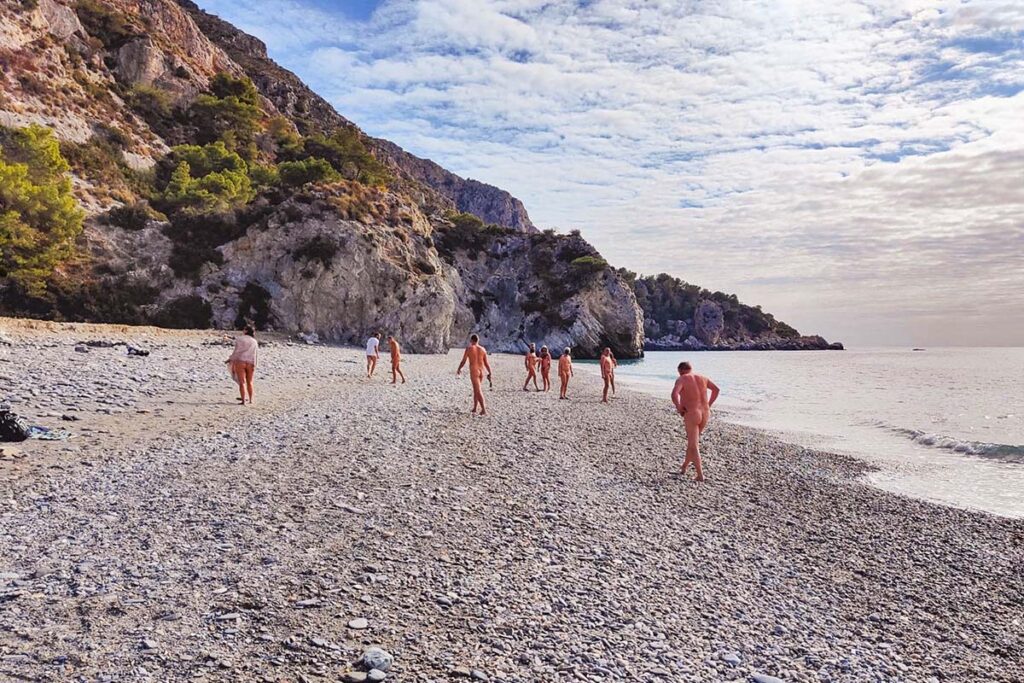 The problem with nude beaches in Spain
We regularly talk about Spain as a heaven on earth for those who like to be naked on the beach. The country doesn't only have more than 400 official nude beaches, there is also no law that prohibits public nudity. This technically means that you can legally be naked on any beach of your choice. Technically. Because the more Spanish naturists we talk to, the more we hear that nudity may not be illegal, it's also definitely not always socially accepted.
This means that the very large majority of naturists do seek refuge at one of the designated nudist beaches. But there's another issue. Unlike in some other countries, it's impossible to make a beach nude obligatory in Spain. The
rise of mass tourism
often causes a nuisance by textiles at nude beaches and there's not much that can be done about this. We rarely notice this because we always happen to travel in Spain in the low season, but we definitely understand that this is a huge issue.
Playa de Cantarriján is, unfortunately, no exception to this. This is why an organization like A.A.P.N Cantarrijan is so important. Not only to maintain a certain presence of naturists on the beach but also to lobby for better signalization that makes clear to the visitors that this is a beach where nude use is recommended. If you prefer to spend your days in a bathing suit (for some weird reason), there are plenty of other beaches around.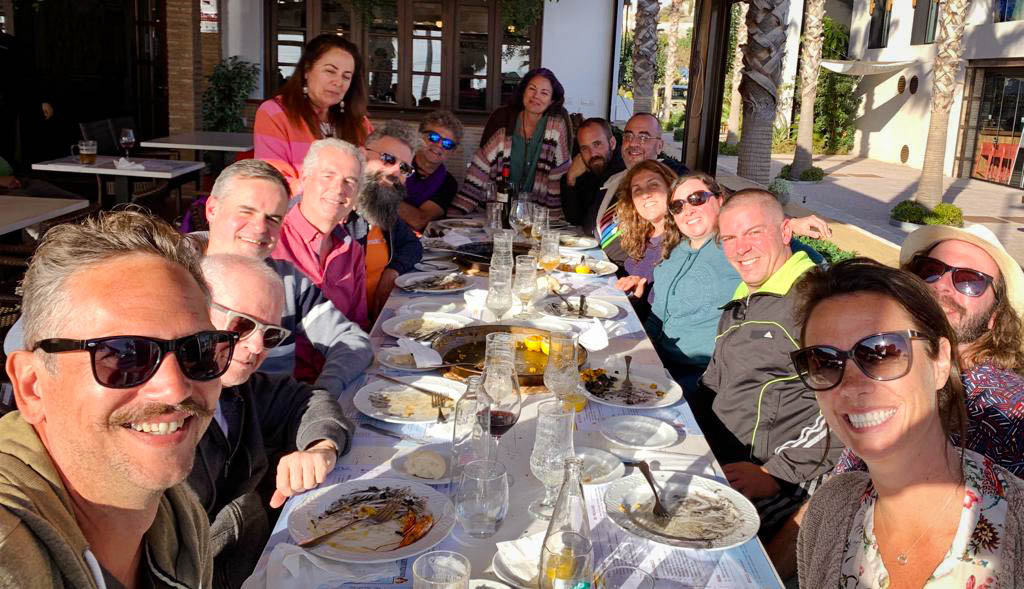 The naturist guesthouse that we didn't know about
Meanwhile, our group had grown to about 15 or 20 people and in typical Spanish style, we went to a restaurant in the early afternoon. It could hardly get more cliché than this. Just like the Spanish families you've seen in the movies we were all sitting on a long table with two large pans of paëlla in the middle. Many things were said in that typical Andalucian accent of which we often barely understood anything.
It felt as if a whole day had already passed, but there were more things on the itinerary. Our next stop was at
Casa Buena Vista
, a naturist guesthouse that is owned by members of A.A.P.N Cantarrijan. Once again we were confronted with our regular lack of research. This place was absolutely beautiful, located on a hill at just a stone's throw of the nude beach. And we had no idea that it existed. How come we were staying at an Airbnb in Nerja when we could have been staying here? Anyway, now we know for the next time we pass by.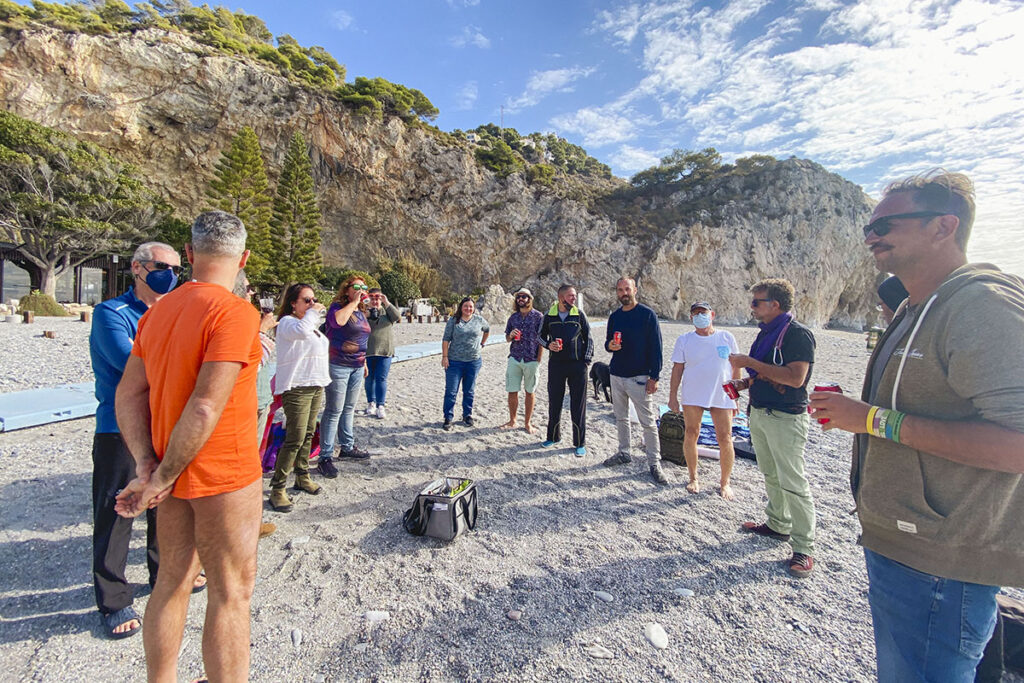 The importance of making local friends
Our day ended with the before-mentioned flamenco show on the music of ABBA. Once again a unique experience that we would have never discovered on our own. On the way back to our Airbnb we were thinking about how our day would have looked if we had not tagged along with the naturist association. We would probably have taken a bus to the nude beach of Cantarrijan. We would have spent a couple of hours on the beach and we would have taken the bus back to Nerja. And that would have been our day. There would be no new fun conversations with new friends and no hanging out at the guesthouse. We probably would have never known about the existence of the other nude beach or of flABBAmenco.
This is why we always try to say "yes" to these kinds of opportunities and why we believe that it's very important to connect with people around the world. As naturists, we already have some common ground, which makes this a lot easier. So let's end this blog post with a big shout-out. If you are a naturist in the region of Malaga or Granada, you might want to join the A.A.P.N Cantarrijan association and make a bunch of new friends. And if you happen to find yourself on the nude beach of Cantarrijan and notice a group of fun people, you've probably found the association.
---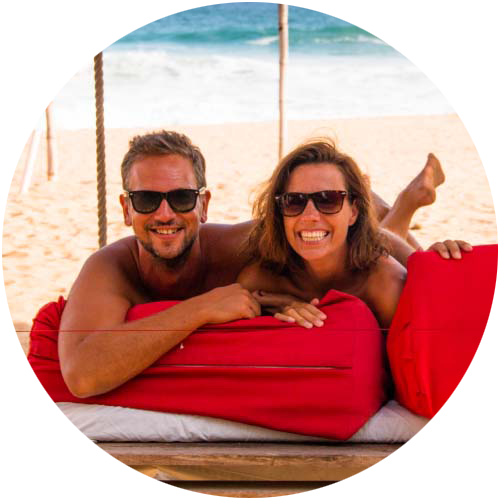 Support Naked Wanderings
Do you like what we do for naturism and naturists? Did we make you laugh or cry? Did we help you find the information you were looking for? Then definitely join our Patreon community!
---