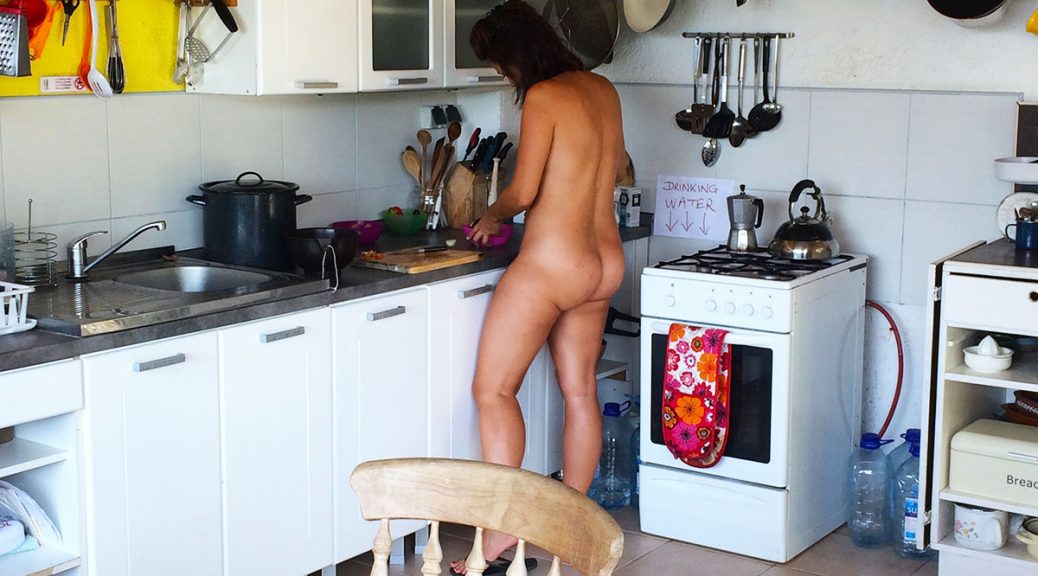 Is Home Nudism also a Form of Nudism?
Is Home Nudism also a Form of Nudism?
Some people prefer to spend a lot of time nude inside the house, alone or together with their partner or family. Other than that they don't engage in any other form of social nudity. Are these home nudists also genuine nudists? It's a question we've seen passing by a lot on the internet and the opinions tend to differ. If you've been reading this blog for a while, you're probably not surprised that we also have an opinion about the subject. And that we'll happily share it with you.
We've also seen a somewhat opposite question passing by: Should a genuine nudist spend all possible time in the nude? Because our own homes are the best places to do our own thing, we could translate this to: Should a nudist spend all time at home in the nude?
Although the definitions of nudism and naturism say that it's a social thing, we do believe that home nudism is certainly a legit form of nudism as well. Even when you don't spend any time naked in any other place. Equally we think that nudists who frequent nudist resorts, clubs or nude beaches but wear clothes when they're at home are certainly nudists as well.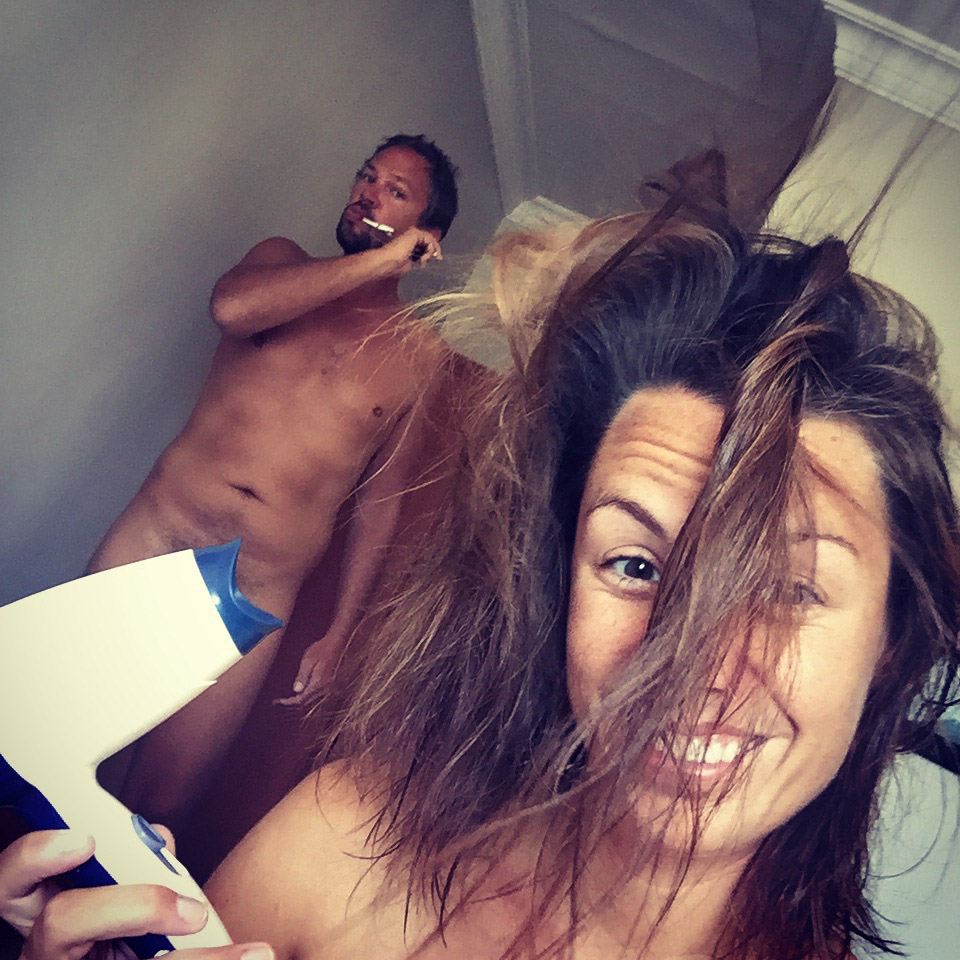 The forced home nudist
We don't even have to search that far. Often our readers from the USA tell us that they can't frequent a nudist resort because the nearest one is just too far away. Nudists living in Nebraska or North Dakota (among many others) have to spend a lot of time and gas money to get to a nudist resort.
Then there are religious factors. You may feel like the bible, torah, quran or whatever book you decide to follow is against public nudity, but maybe it says little about being nude on your own. Some home nudists don't want to enjoy public nudity secretly, without the knowing of their families. For some it's not physically possible to visit a nudist resort or it's too expensive. Others are just scared to give social nudity a try. There are many reasons why people are forced into home nudism and we believe that all of them make perfect sense.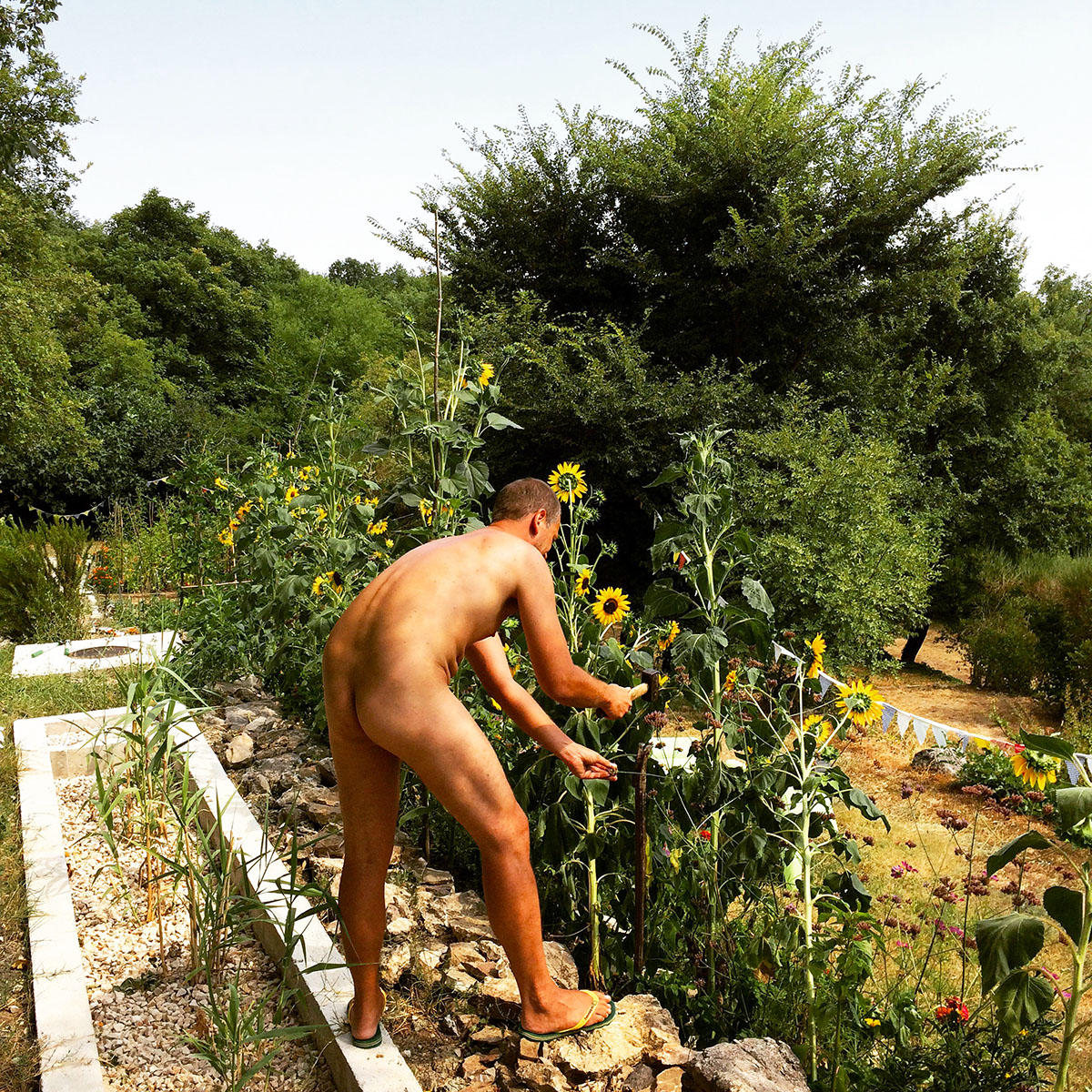 Life of a nudist at home
Unlike what many think, home nudism does not have to mean something antisocial. By hearing the term, some immediately get a depressing image of a sad naked person behind a computer screen spending his or her evenings on nudist forums and chat boxes. Although these people certainly exist, the larger picture is much more bright. Many home nudists enjoy their time being nude at home alone or with their families doing all kinds of different things.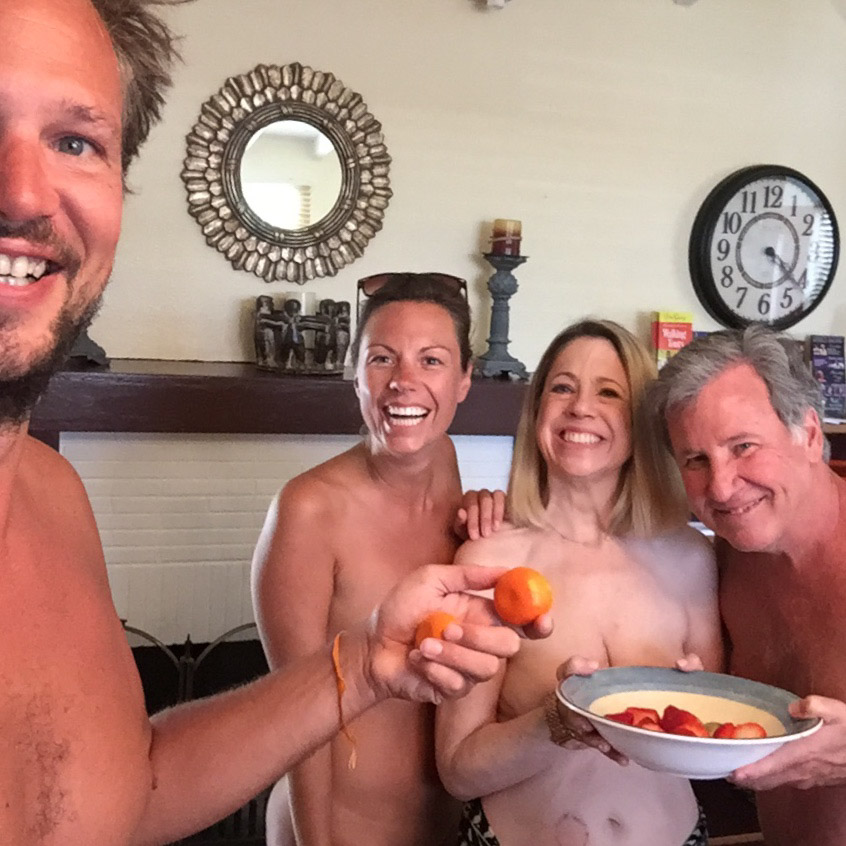 Inviting naked friends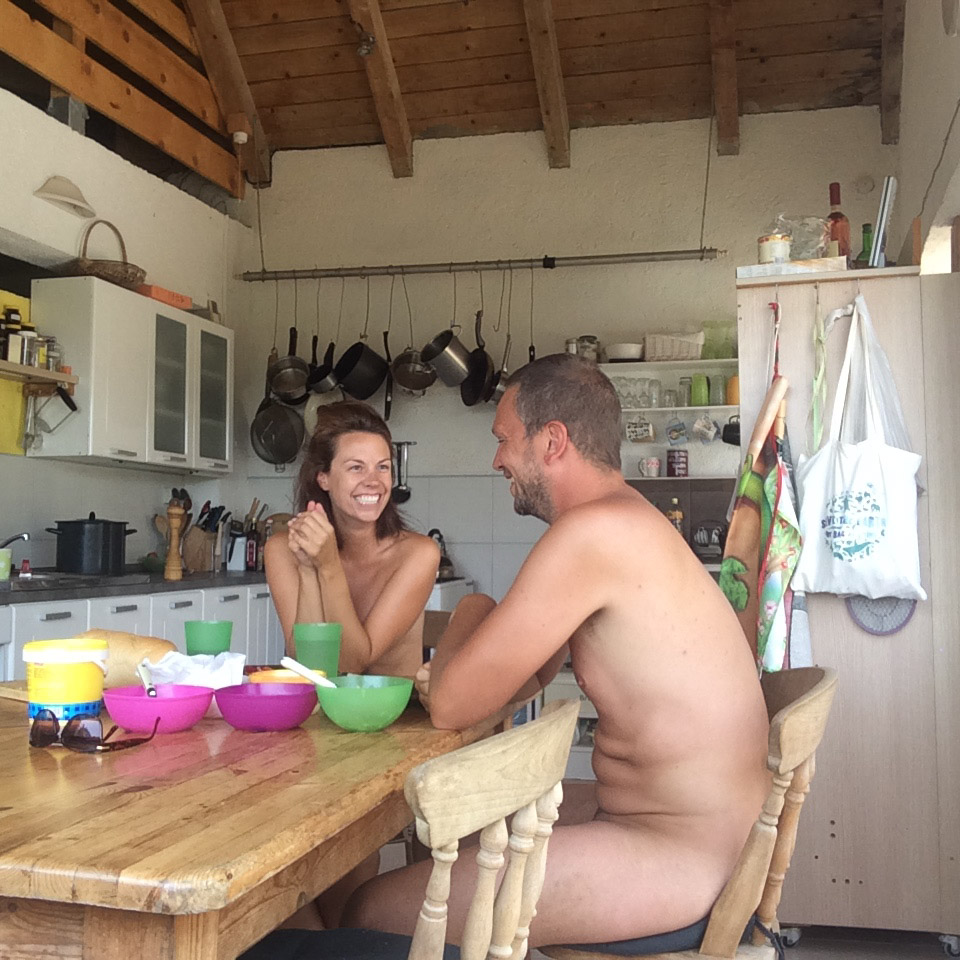 Nudists living clothed at home
Which leaves us with the other question: Should every nudist also be a home nudist? Should every nudist spend as much time as possible in the nude? When we look at ourselves, we never tried to spend 100% of our time naked. When it comes to home nudism, we mostly aim for the most comfortable option. If we know that we're not going to leave the house any time soon or if we want to relax and read a book or watch tv, there's no way that we'll keep our clothes on.
On the other hand, our wardrobe was certainly not at our front door. At a busy evening when we only had an hour between getting home from work and whatever else we had planned, we really weren't going to take our clothes off. Only to have to put them on again soon after. It's not that we hate being clothed that much. Even now we don't have a home or a job anymore and when we, in between nudist spots, happen to stay at textile hotels or rental apartments we don't undress if we know that we'll be out again soon.
So some people might think that we're not real nudists if we don't spend all the possible time naked. And that's allright. As long as we can do what makes us feel best. The same counts for all the home nudists. It doesn't matter for which reason you keep your nudity in the safe environment of your own house. As long as it makes you feel good. And if you do feel the need for being more social, try to find yourself a couple of naked friends and have a good nude home party.