As you may have read in the
very first post
of this blog, one of the main reasons why we started this project is to show the world that naturists are not some strange dark commune but that actually everyone could be one… Or could enjoy being one if they took the first step.
Our main example of "everyone" is of course ourselves, we write posts about naturism in general but also about our own experiences. But some of you might be thinking "Yes sure, those two are probably just the strange kids in the block…" (nah, we know you're not thinking that about us, but we're trying to write an introduction here). So we decided to let other naturists have a word as well.
So please sit back and get inspired!
Meanwhile we already published several interviews with people from all over the world. You can find them in the
The Naturist Talks
section.
Our guest for today is John, a 51 year young pharmacist from Wisconsin, USA.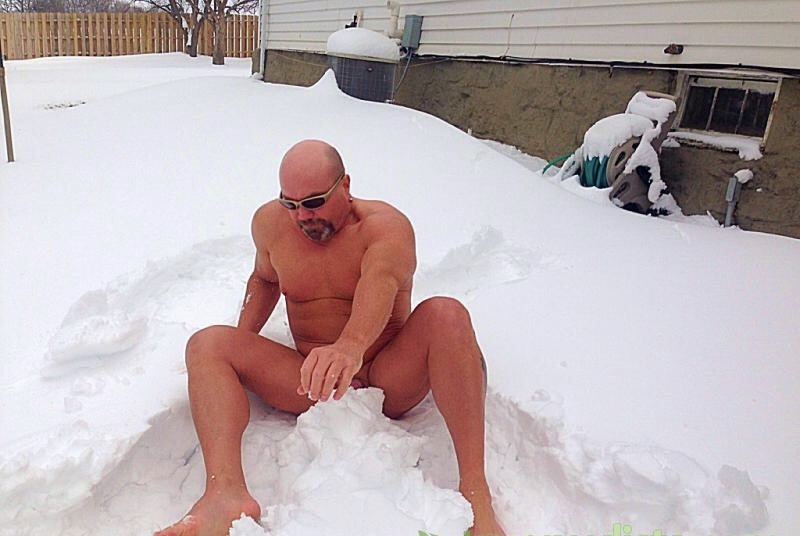 Hello John, tell us something about yourself
I am a 51 year old man who lives in Barneveld, Wisconsin, USA. I am a pharmacist and have both my bachelors and doctorate degrees in pharmacy. I am not married, but in a committed relationship with a wonderful woman. I live in the country in an old cheese factory that has been converted into a ranch style home. I have a Harley Softail that I love to ride. I don't have any pets but love all types of animals. I enjoy all outdoor activities like fishing, kayaking, camping, hiking, etc. I enjoy staying as fit as I can and workout 5 days per week, mostly with weights.
How and at what age did you become a naturist?
I always knew from a young age that I preferred being clothes free. I would be nude anytime that I was left alone or when I would go to the woods. I was married for 22 years and was never very body confident. I was an obese child, then lost weight, but lost my hair at about age 18. I was made fun of a lot and was extremely self conscious of every part of my body. I did not feel comfortable going bare foot or taking off my shirt in public.
After my divorce I went to my first nude beach at age 46 and could not believe how at ease I felt once I got there. I walked up and down the beach completely nude and was not made fun of. I felt like I was free. I went to a few other resorts shortly after that. My self image has improved greatly and I now can walk with confidence into any room without fear of being judged.
I bought a house in the country surrounded by farms and put up a privacy fence so that I can enjoy my yard clothes free when the weather is warm enough. I live life nude as much as I can and am always nude at home.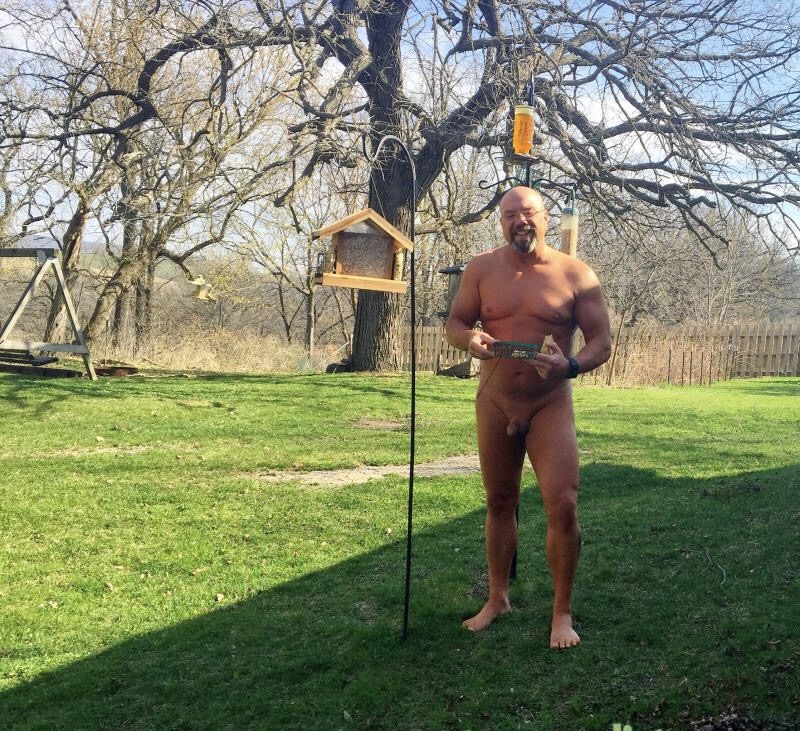 Is naturism allowed in your country and what's the public opinion?
Naturism is tolerated in some places, but not really legal where I live. If someone were to report you for being nude, it is possible that you could be arrested and charged with anything from public indecency to a sex crime. I have a privacy fence around my yard so that nobody driving by can see in without really trying. There is a private resort close by that I can go to if I want to be in a more social setting.
We hate to divide people into groups, but we'll do it anyway…
Do you consider yourself a naturist, a nudist or an occasional nudist?
I love being nude in nature, but I am probably more of a nudist than a true naturist. I live life as nude as possible.
Do you find it easy to make naturist friends?
I find it very hard to make naturist friends.
There is no good place to really meet other nudists. My girlfriend is not a nudist and has said she would not feel comfortable going with me. Single men are often outcasts due to the behavior of many of them. I have met a couple people on the web and we hung out a while, but I haven't seen them lately. I am currently attempting to start a MeetUp group in my area, but often those joining these types of things have other motives.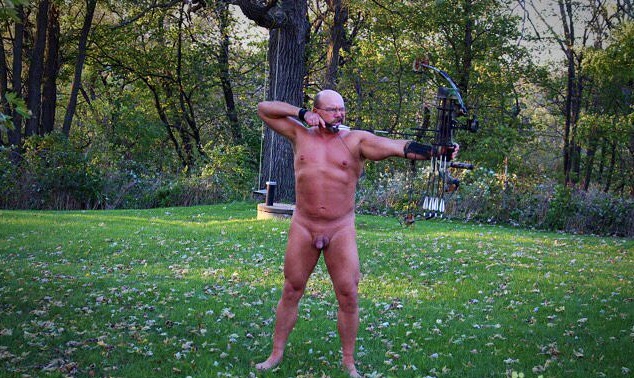 What's the best tip you have for beginning naturists?
Relax…breathe…enjoy! Once you step in, you will see how freeing this lifestyle is.

Anything else you'd like to share with our audience?
I went to resort in Jamaica with my then girlfriend a few years ago.
We met several people and one evening I was sitting nude on the lounge chair talking to them. They and my girlfriend were wearing their swimsuits. One of our new friends took a picture and put if on Facebook and tagged me in it before she realized that I was nude. She asked if I wanted it taken down, and after reviewing did not think you could really tell that I was nude due to the angle.
Not 5 minutes later I got a text message from my sister asking me why I did not have any clothes on!! Then my parents ask the same thing!! That is when my family found out that I enjoyed being clothes free.
Thank you so much for your participation John!
Do you also want to tell your story and experiences in naturism? Please get in touch via the CONTACT page! As long as we have people who like to contribute, we can keep The Naturist Talks running!
---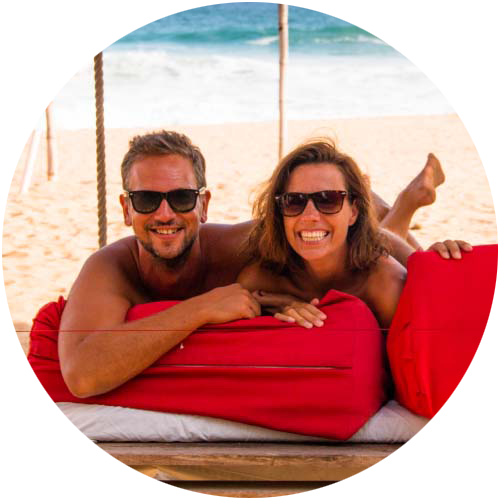 Support Naked Wanderings
Do you like what we do for naturism and naturists? Did we make you laugh or cry? Did we help you find the information you were looking for? Then definitely join our Patreon community!
---