When we started considering ourselves naturists, we kinda wondered what the other terms actually meant.
In the beginning, we thought nudism was actually a negative synonym for naturism. Like when you're in favour of it, you call it naturism, if you're against you call it nudism. Just like that.
But then we noticed other terms: social nudity, nude recreation,… What about that?
We decided to do some research, which we would like to share with you.
To really understand where the different terms come from, we'll have to go back in history.
Side note: We're certainly not fans of dividing people in categories, but to understand the difference here we'll have to… But no worries, in the end we'll put it all together again.
Very early naturism
In the beginning of mankind, nudity was the most common form of living. People were born naked, lived their lives naked and died naked. There was no other way.
The main reasons why people started wearing (something you could call) clothes was for protection of their body and because they started moving in different (read: colder) directions. It was all about comfort.
That's why you can still find tribes around the equator where people are more or less naked.
And then morality and ethics started to enter society.
Laws and guidelines got written and at a certain point someone has decided that it's improper to be naked in front of other people. Since people were already dressed anyway, this was not really a big deal.
Religion easily picked this up and started linking nudity with sexuality.
Men who exposed their privates to women were considered sexual perverts who should be avoided in all times, and women who showed too much skin were whores and sinners and were only doing that to excite men.
Public nudity was still somewhat allowed but only among the same sex (look at Roman and Ottoman bath houses where women and men were strictly separated).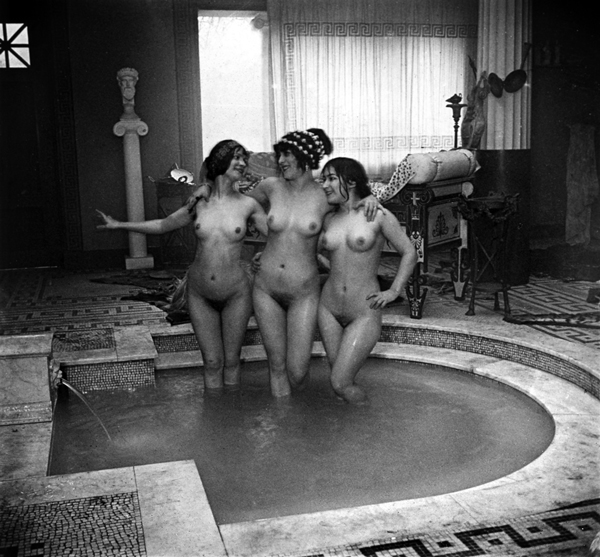 Modern naturism
Now let's flash forward to the end of the 19th century.
The industrial revolution was kicking in, big cities and factories were built and people started to lose the connection to nature. And as it always happens with revolutions, not everyone was equally happy about this. Some people wanted to get back to the roots and back to nature. And when in nature, they wanted to bring their body it it's most natural form: butt naked.
So people started to spend time naked in their close environment, their garden, the forest at the end of the street or maybe even a skinny dip in the lake after sunset.
Soon these people found each other and searched for a place where they could practice their new habit together. They put some money together to buy a piece of land, built a huge fence around it and the first naturist camp was born.
Nudism
Naturists were very strict about their way of living those days. It had everything to do with the connection to and the respect for nature. Clothing was not allowed, alcohol and tobacco neither and eating meat was also out of the question.
Naturism became a true a lifestyle based on harmony with nature and one another and the nakedness was only a small part of it.
Did you know that in  "Zon en Leven", the first and still very active naturist organization in the Netherlands, alcohol and tobacco were banned until the beginning of the 21st century?
In the early 50's of the twentieth century a "counter revolution" started. There were others who also wanted to spend their time naked, but who didn't really follow the whole naturist philosophy. They didn't feel such a strong connection to nature, they did smoke and drink and eat meat. But they also loved to be naked and spend time among equally minded.
These people were called nudist. Their main focus was nudity and nature got to the 2nd or 3rd place or no place at all.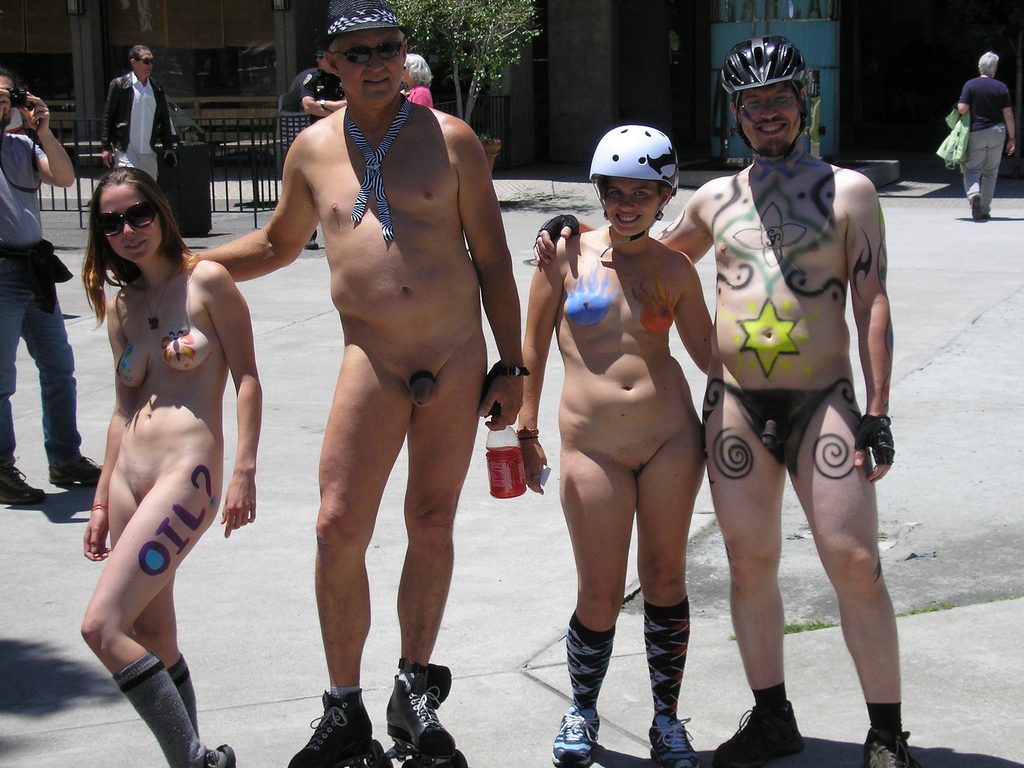 Nude recreation
From the nudist it's said that he or she wants to be naked as much as possible. They only wear clothes in places where nudity is not allowed or at least very uncommon. The moment they get home they undress and remain like that until they have to walk out of the door again.
Okay, this might be a very stereotype description but it's just to show the difference.
For others however it's not necessary to be naked all the time, they just enjoy it once in a while. Often not because of the fact of being naked, but for whole other reasons: They don't like the sticky bathing suit while swimming, they like to have a even tan or they just like the relaxed and easy-going atmosphere of a naturist terrain.
So these people visit the naturist site or sauna or camping for a Sunday afternoon and then go back home, live a "clothed" life and do it again after several weeks or months. And are totally fine with that.
Exhibitionism
Exhibitionism is often unfairly linked to naturism, that's why I also put it here.
I say unfairly, although it depends a bit on which on the definition. In the news, the exhibitionist is the guy with the long rain coat who enjoys jumping in front of teen girls or old women to see the shock in their face when he exposes himself. This guy you won't find in a naturist place, for the simple reason that nobody will be shocked.
In a more broad definition, the exhibitionist is someone who enjoys being looked at. On the other side of the line is then the voyeur, who enjoys looking at others. I think both can be found at naturist places and as long as they don't bother others with it I don't see a real problem.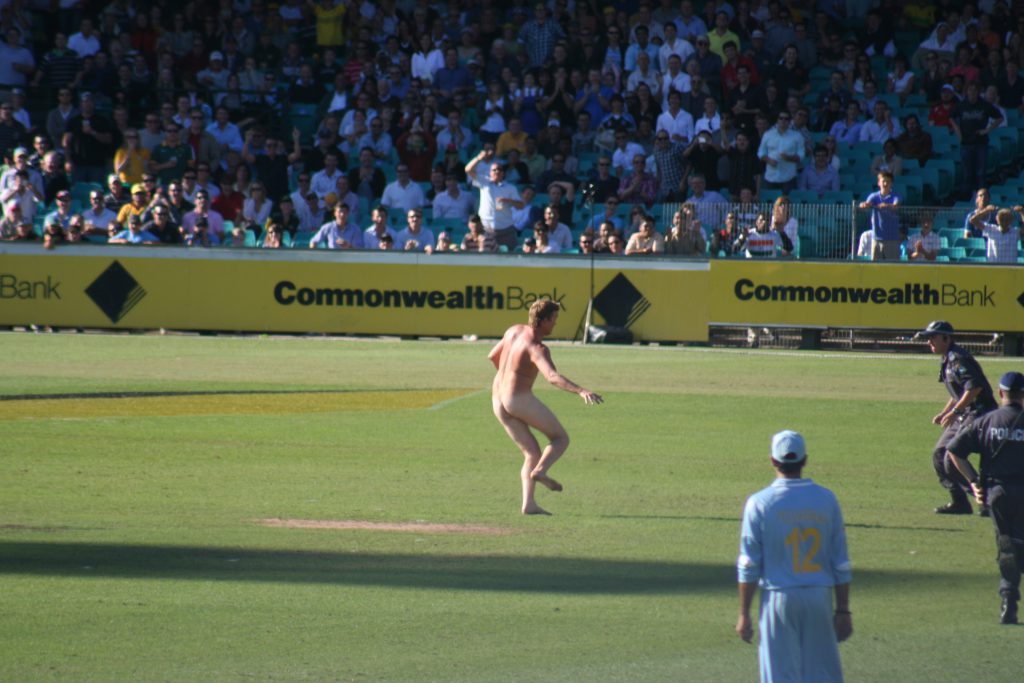 What about us?
So now we've made the separation, let's put it all together again.
Are we doing nude recreation?
Yes. We like to go to naturist sites for other reasons than the naturist and the nudist. We like the comfort of swimming naked and we like the relaxed atmosphere of a naturist site. (Note that cell phones, tablets and so on are not allowed on naturist sites because of the camera function. You have no idea how liberating that is!).
Are we nudists?
Yes. We also enjoy the simple fact of being naked. We love to walk around naked and we love to hang out among other naked people. It doesn't have to be all the time, but it's nice to have no clothes on.
Are we naturists?
Yes. Although when we started with naturism (read
here
and
here
) it had nothing at all to do with nature or connection. But that somehow evolved. Naturist campings are either within nature or have a lot of nature within them. So you easily start linking nature to your nakedness. And you get to learn natural sensations which you're not used to but which feel very good: The feeling of lying naked in the grass, the feeling of a gust of wind passing your body, the sun everywhere on your skin,…
Can you put yourself in one of above categories?
Or do you think, like us, that you're a combination of several?
What are your reasons to go naked?
Naked Wanderings' Complete Guide for the First Time Nudist ebook

Do you still have questions about nudism or naturism?
Are you looking for even more tips and tricks?
Our ebook will be the perfect resource for you!

Learn More
Photo credit: "Circle of friends skinning dipping in Dove Lake" by Thomas Eakins / Public Domain
Photo credit: "Nude photographs 2" byJules Richard / Public Domain
Photo credit: "World Naked Bike Ride San Francisco" by oldsterxxx  / CC BY-SA 2.0
Photo credit: "Streaker at the SCG" by Duncan Yoyos / CC BY-SA 2.0
---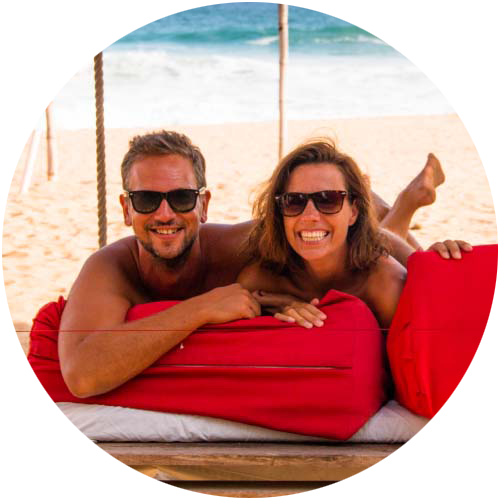 Support Naked Wanderings
Do you like what we do for naturism and naturists? Did we make you laugh or cry? Did we help you find the information you were looking for? Then definitely join our Patreon community!
---