As you may have read in the
very first post
of this blog, one of the main reasons why we started this project is to show the world that naturists are not some strange dark commune but that actually everyone could be one… Or could enjoy being one if they took the first step.
Our main example of "everyone" is of course ourselves, we write posts about naturism in general but also about our own experiences. But some of you might be thinking "Yes sure, those two are probably just the strange kids in the block…" (nah, we know you're not thinking that about us, but we're trying to write an introduction here). So we decided to let other naturists have a word as well.
What you find here will be a series of interviews called The Naturist Talk, which will last as long as we find people who want to talk about their experiences with naturism. We will try to bring you a variety of people, men and women, young and a little bit less young from all over the world who told us what naturism means to them, how they got into it and how it works out for them.
So please sit back and get inspired!
Last week we had the chance to interview Remco, you can find it
here
Today it's Mark's turn. Actually his name isn't really Mark, but for personal reasons he wanted to stay anonymous, so for the sake of the interview we'll call him Mark.
Hello Mark, tell us something about yourself
Hello I'm "Mark", 33 years old from the United States. I'm a married Christian man. I'm bisexual and I'm married to a woman, but she does not see that nudism is not a sexual activity, that it really doesn't have anything to do with sex at all
How and at what age did you become a naturist?
It started when I was about 19 years old and in college. I had a bedroom for myself where I started to walk around naked. I liked this so much that since that time I try to be nude as much as I can.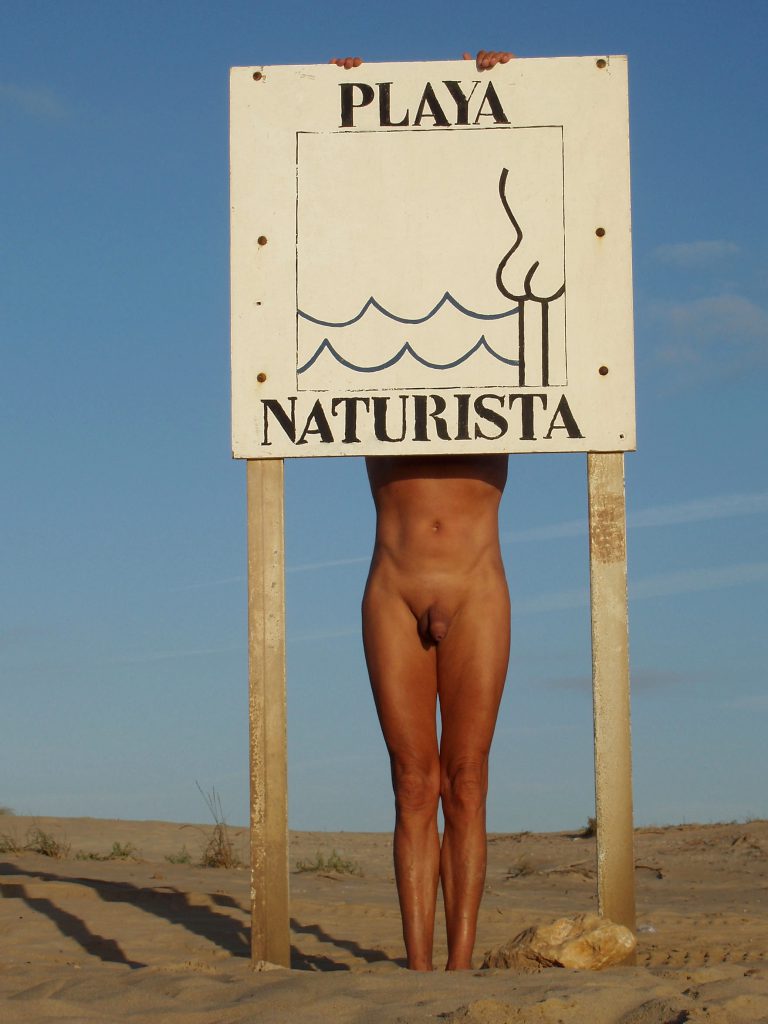 Is naturism allowed in your country and what's the public opinion?
It is allowed in my state but the majority of people still sees naturism as a perverted thing.
People don't understand how men and women can spend time together naked without having sex all the time. So they consider it a sexual activity, like swinging, or at least something that regular people shouldn't do. Which actually says more about them than it does about me.
We hate to divide people into groups, but we'll do it anyway…
Do you consider yourself a naturist, a nudist or an occasional nudist?
I certainly consider myself a nudist!
If I had the chance I would really like to be a naked 24/7. But because my spouse is not into it, which I totally respect, I can only be naked when I'm alone at home or in hotel rooms when I'm traveling.
Do you find it easy to make naturist friends?
I don't know any other nudists in person because of my situation. I do get in contact with others via the internet, but there I find it hard to find real nudist who are not just looking for sex dates.
Don't get me wrong, if people like to swing or whatever that's good for them. It's just that these people should not call themselves nudists if it's only to try to hook up with others.
Maybe you can be both a nudist and a swinger, I don't know, but then you need to be able to separate the two and only look for sex when the situation presents itself or at least when it's appropriate.
What's the best tip you have for beginning naturists?
Try it out as early as you can and stand your ground with your significant other.
Thank you so much for your participation Mark!
Do you also want to tell your story and experiences in naturism? Please get in touch via the CONTACT page! As long as we have people who like to contribute, we can keep The Naturist Talks running!
Photo credit: "Male nude on playa naturista in Spain, Guardamar del Segura" by Jefclaessens  / CC BY 3.0
---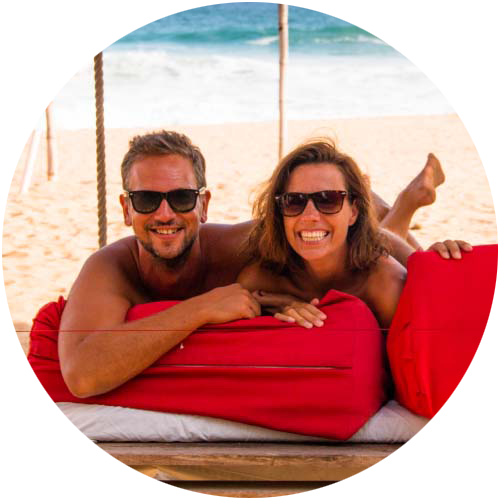 Support Naked Wanderings
Do you like what we do for naturism and naturists? Did we make you laugh or cry? Did we help you find the information you were looking for? Then definitely join our Patreon community!
---