When choosing Portugal as the destination for a nude vacation (or any vacation actually), it's important to know which part of the country you want to visit. The green north, the warm center, and the long coastline are all very different. Today we'll take you to the very south of the country. The Algarve region is a preferred destination for both local and foreign tourists. It's warm weather and impressive landscapes can be enjoyed year-round, even by the naked visitors. And for these, there's a wonderful bed and breakfast to stay at as well. Welcome to Cabanadelsol in Alte, Algarve.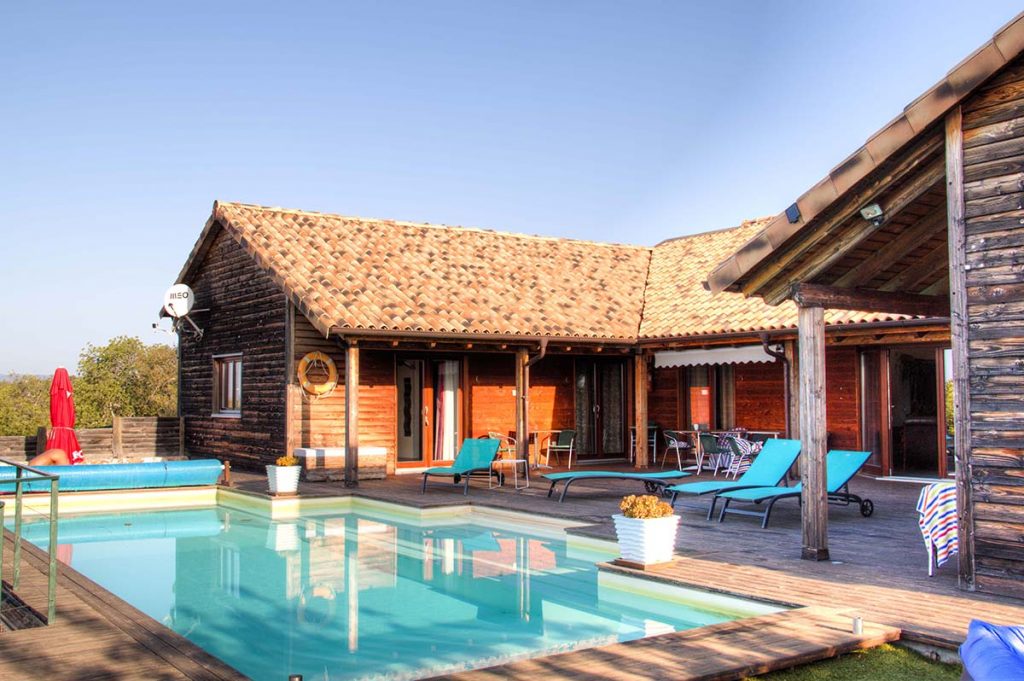 How to get to Cabanadelsol
Most visitors of Cabanadelsol prefer to arrive by plane. Not only because of the many low-cost airlines in Europe but also because the international airport of Faro is only a 45-minute drive away. From Faro, there are frequent connections to all over Europe, especially during the summer months. Another option would be to fly into Lisbon and connect to Faro from there.
Although it's definitely possible to get a flight from Lisbon to Faro, a more ecological option (and actually faster considering waiting times) would be the train. The railway between Lisbon and Faro is quite good and the ride is only about 2hours and 45 minutes. From Faro, you can rent a car at any of the car rental agencies at the airport.
If you want to come to Cabanadelsol by public transport, take a train from either Lisbon or Faro towards São Bartolomeu de Messines and from there bus 89 to Alte. From Alte, it's only 5 kilometers more to Cabanadelsol, which can be covered with a taxi ride. Keep in mind though that the nearest shops and restaurants are also located in Alte, so having your own transportation is quite interesting.
Coming by car from any direction within Portugal, you want to get on the E1 highway or the IC1 national way (to avoid tolls). From São Bartolomeu de Messines you can take the N124 towards Alte.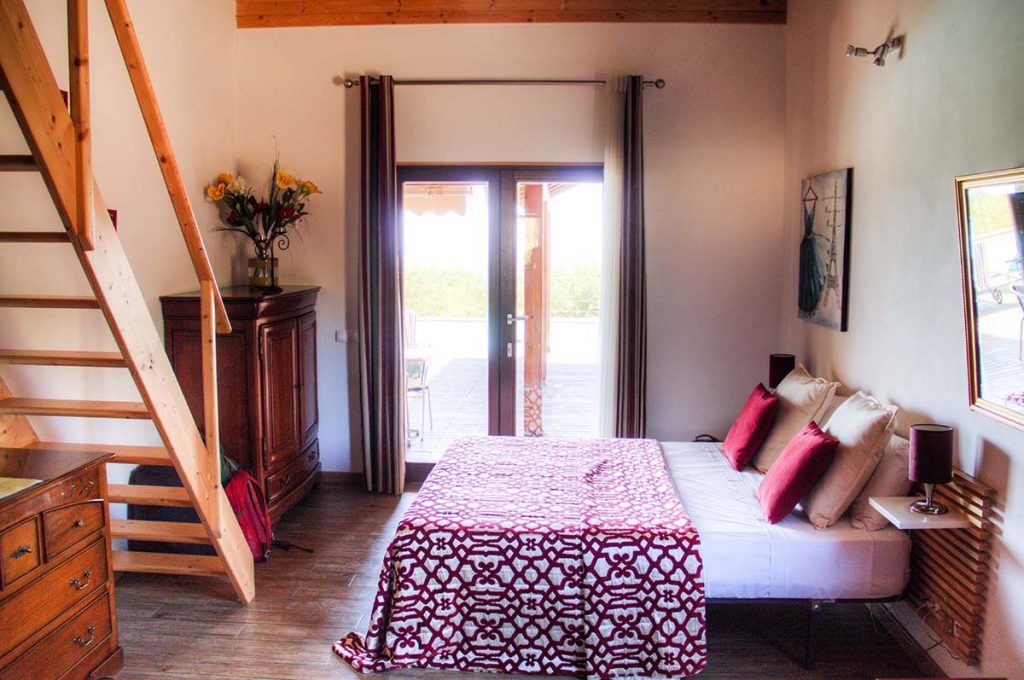 Where to stay at Cabanadelsol
Cabanadelsol is a five-room guest house in a typical wooden style. The central part is the home of Patricia and Serge, the owners, and four of the guest rooms are placed in a U-shape around the swimming pool. For those requiring a bit more privacy, the fifth room is perfectly located on the other side of the building.
All rooms have been designed specifically to receive guests who prefer a high level of comfort. The rooms are spacious and receive lots of light. All details are taken care of and the materials used, from the bed to the showerhead, are all of high quality. What we enjoyed most about the rooms though, was the personal touch that has been given to them.
As avid travelers themselves, Patricia and Serge have designed their rooms around their own most memorable destinations. Our Paris-room also made us think back of the days when we were in
Paris
ourselves. We're pretty sure that the other guests who were staying in the Nairobi, Seville, Venice, or Marrakech rooms had some wonderful dreams as well.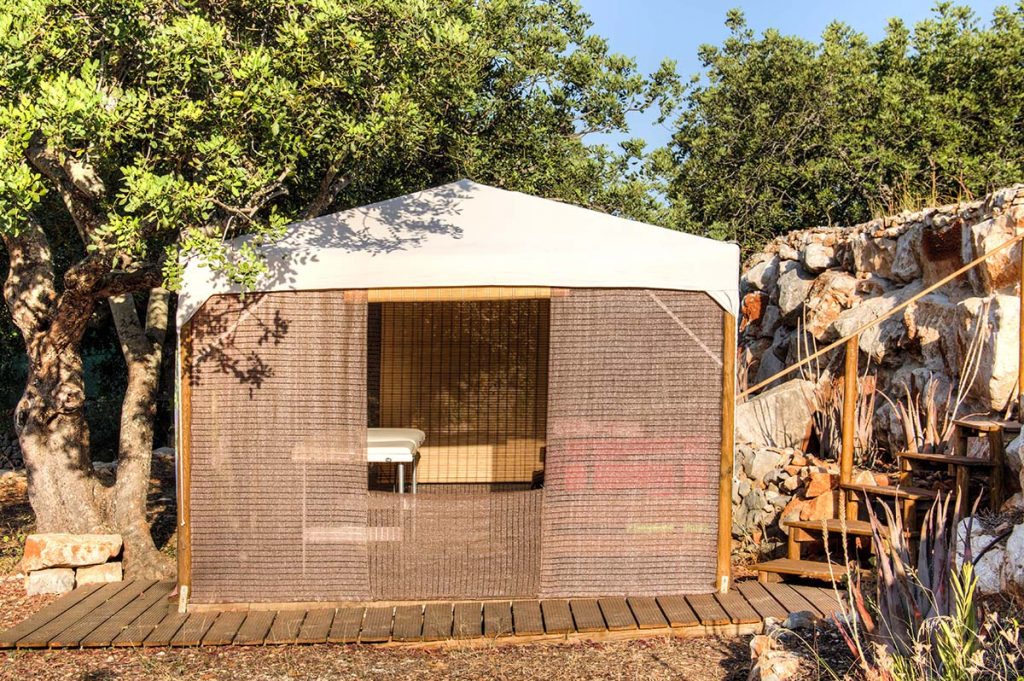 What to do at Cabanadelsol
Besides resting and sunbathing, skinny dipping will be one of your main activities of the day as well. Next to a welcome cool down from the afternoon heat, we noticed that the pool is also a great place to have a chat with the other guests. The amazing view from the pool and the terrace and the soft summer vibes from the speakers make the image complete. At Cabanadelsol, you are invited to do as much or as little as you want. This is your vacation.
Every morning, you are served a huge breakfast that is uncommon to this part of Europe. It's the kind of morning delight that puts an immediate smile on your face. And sometimes even on your plate when Serge is in a funny mood.
Typical for Portugal is that the evenings tend to cool down. This isn't only great for a good night's rest but also gives you the chance to enjoy some of the other facilities. A couple of minutes sweating in the sauna, followed by a dip in the natural jacuzzi under a sky full of stars.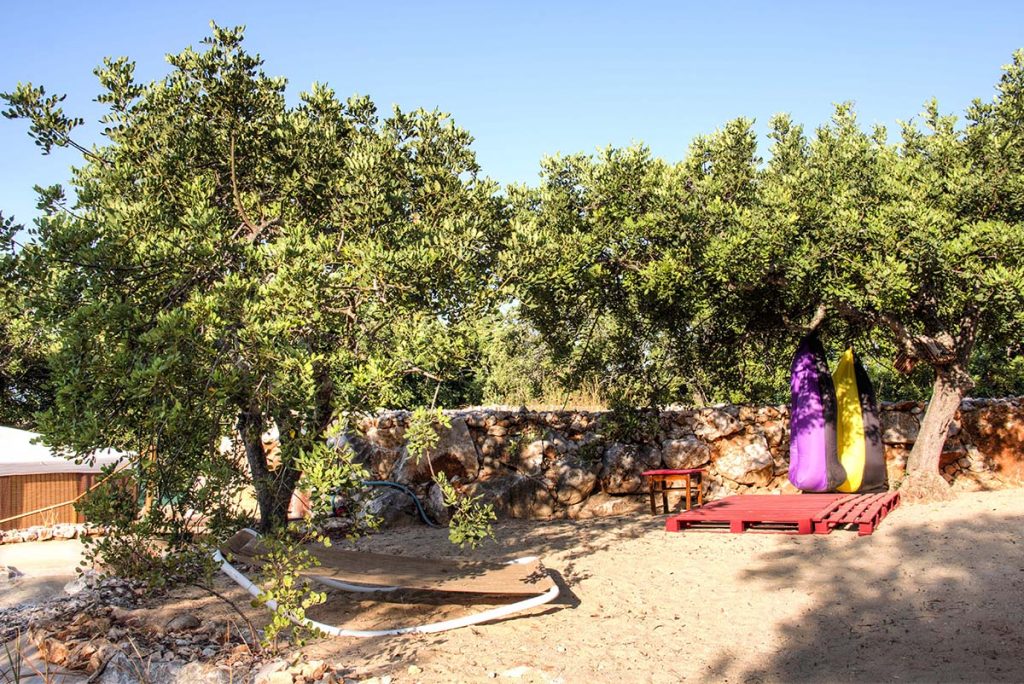 Around Cabanadelsol
A perfect naturist vacation at Cabanadelsol, at least to us, would be a mix of relaxing inside the guesthouse and exploring the beauty and the coziness of the surroundings. You don't really have to go far to do so. Alte, the nearest town to Cabanadelsol, is considered to be one of the most authentic villages of the whole Algarve region. The white houses with colorful borders in the historical center have been able to keep most of their historical charm. A good tip for lunch or dinner is restaurant O Folclore, right at the entrance road of Alte village.
More typical towns can be found all around the region. Benafim, Salir, São Bartomomeu de Messines, Silves, and Monchique all have that typical architecture and atmosphere of the Algarve. If you're more into nature than buildings, Rocha da Pena is definitely a recommended stop during your stay at Cabanadelsol. This natural park has lots of local fauna and flora and can be explored via a 5km walking trail. This is also a favorite destination for rock climbers.
What draws a huge amount of tourists every year to the Algarve is of course the wonderful coastline. The long white beaches, the emerald-colored Atlantic ocean, and the high chalk rocks in the background don't only provide amazing photo opportunities but will also be the source of many of your memories. Since there's no specific law against public nudity in Portugal, it's possible to get naked on most beaches as long as you move away from the crowds. Or you could of course pick one of the designated nude beaches. Salgados-Albufeira is only half an hour's drive away from Cabanadelsol. The nude beaches of Tavira-Barril, Lagos, and Salema can be reached in an hour.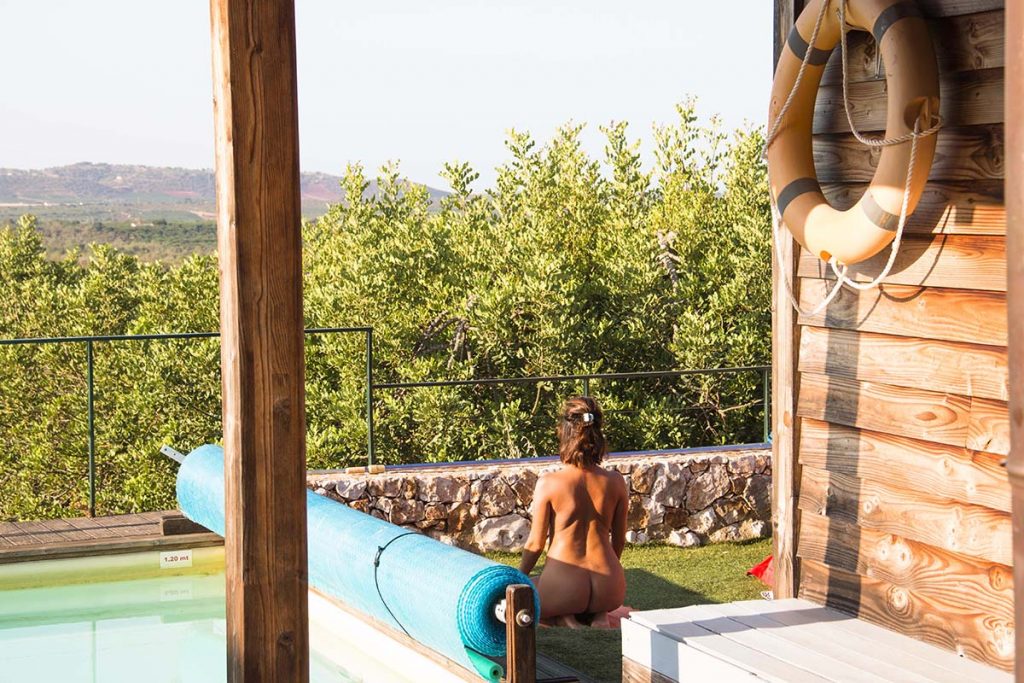 Staff of Cabanadelsol
Patricia and Serge are a French couple who decided to exchange their life in France for one in the beautiful Algarve. An excellent choice if you ask us. Their friendliness and accessibility are largely responsible for the wonderful atmosphere at Cabanadelsol. Patricia and Serge are always up for a chat or a joke but also know perfectly well when to leave you alone in your zen mood. Basically, to us, they appeared like a couple of good friends who were always there when we needed them but only when we really wanted them to. A great combination.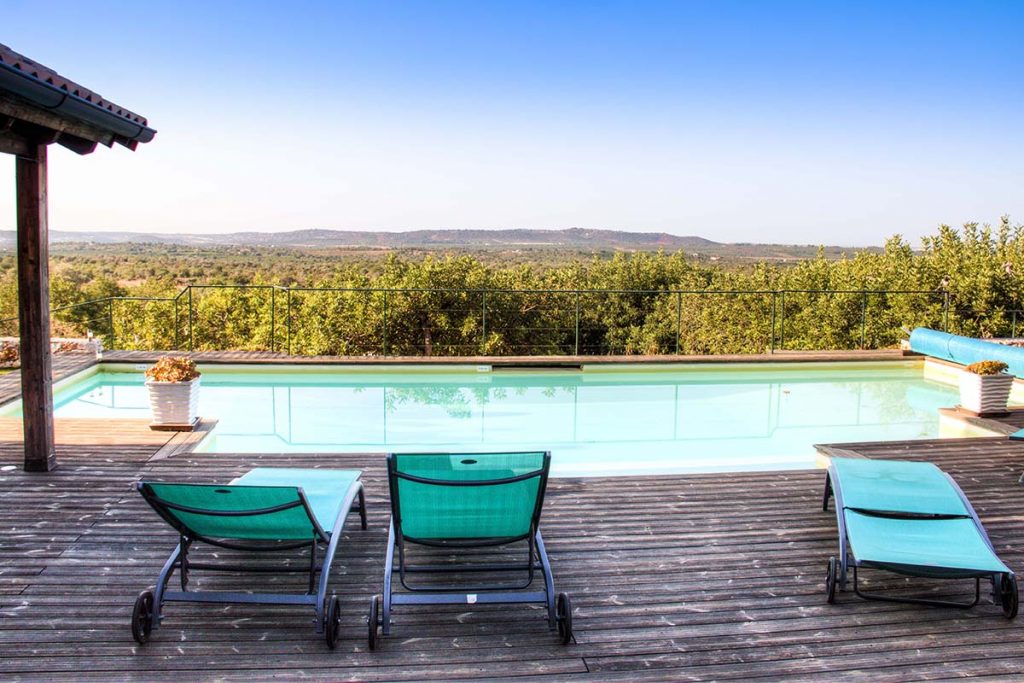 Guests at Cabanadelsol
In case you didn't get a clue from the previous paragraphs, we'll summarise a bit for you. The reason why we enjoyed our visit to Cababadelsol so much was the perfect mix of a relaxing naturist environment with the beautiful surroundings of southern Portugal. From the conversations which we had with the other guests, this appeared to be exactly what drew them here as well. It's probably also why 30 to 35% of the guests are returning visitors.
The majority of the guests at Cabanadelsol come from France, Belgium, and the Netherlands but also many naturists from Spain and Portugal pick this place for their nude vacations and to disconnect in the discreet atmosphere of a small guest house.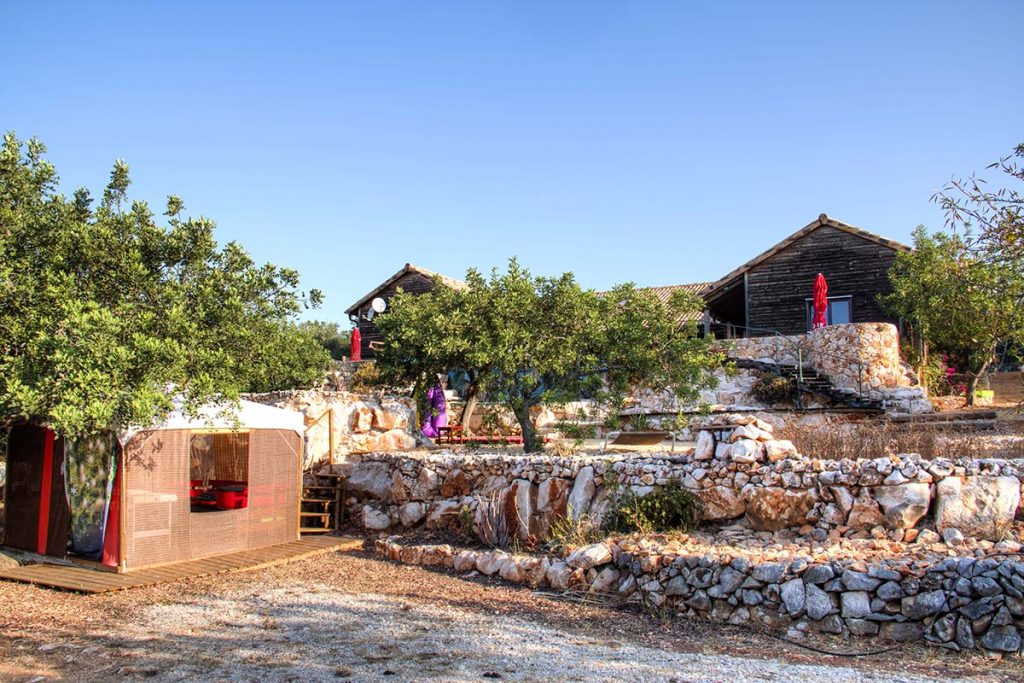 Reservations & Contact
Reservations at Cabanadelsol are preferably made via:
✅ Website: http://cabanadelsolpt.com
✅ Phone: +351 918 617 893
✅ E-mail: [email protected]
It's possible to communicate in English, Portuguese, French, or Spanish.
Cabanadelsol is open from early April until the end of October.
Outside of the season, it's also possible to rent the whole resort.
Summary
Disconnecting from the outside world is rarely this comfortable. Cabanadelsol provides you with all the necessary facilities in a wonderful nude domain. Including more than 300 hours of sun per year and an amazing laid back environment.
Disclaimer: We have been invited as guests of Cabanadelsol, but of course all opinions are our own. We are super confident you will love this place as much as we did!
---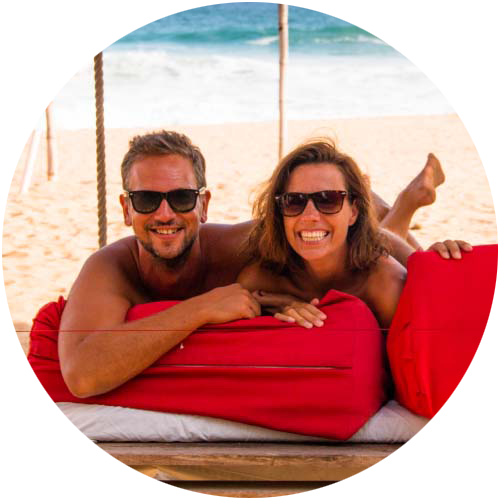 Support Naked Wanderings
Do you like what we do for naturism and naturists? Did we make you laugh or cry? Did we help you find the information you were looking for? Then definitely join our Patreon community!
---