In the summer of 2019 we, Nick & Lins from Naked Wanderings will be traveling to some of the best naturist destinations in Europe.
And we want YOU to come with us!
On this page you'll find all the information about when we'll visit which naturist spot so you might be able to give luck a little push and run into us. If you can do so, please come over to say hi!
But also if you can't physically visit us, we'll make sure that you can virtually travel with us via this blog and social media! Do read further for all the details!
IMPORTANT: Visit this page frequently because it will be regularly updated during the following weeks/months. Many more places will be added soon!
Where will we go?
When will we be there?
How can you follow us?
Of course we'll publish lots of blog posts about our experiences during the summer (and probably much after as well) on this website and will you be able to follow us on Twitter, Facebook and Instagram
But that's nothing new…
What will be different for this part of our trip is that you'll be able to follow us LIVE! From the moment we start our Europe Trip we'll be posting daily updates, pictures, videos and much more via our Instagram Story.
Because of the troubles we had with Instagram lately our trust in this medium has reached a very low level. To guarantee that you will be able to keep following on the spot we also created a new Naked Wanderings Does Europe Twitter account on which we'll post exactly the same content as in the Instagram Story. So the choice is yours, you can follow either one of those, or both to be really sure!
Isn't that nice of us?
Send us your tips!
What's also new in the Europe part of our trip is that we'll be counting on you for tips about the places we visit. The naturist accommodations we'll find ourselves, but for everything else we want your help!
Do you know a great nude beach in the region?
A medieval castle we shouldn't miss?
An awesome restaurant?
A place where we can taste excellent wines?
A secluded forest where we can hike naked?
Or anything else? Send us your tips! You can do so via below form, via our contact page or by sending an e-mail to [email protected]
Now and then we'll pick out one of your tips and report back via our Instagram Story or Naked Wanderings Does Europe Twitter how we enjoyed it!
We know that our naked travels through Europe are going to be awesome and we hope that you can enjoy them just as much by virtually traveling with us!
---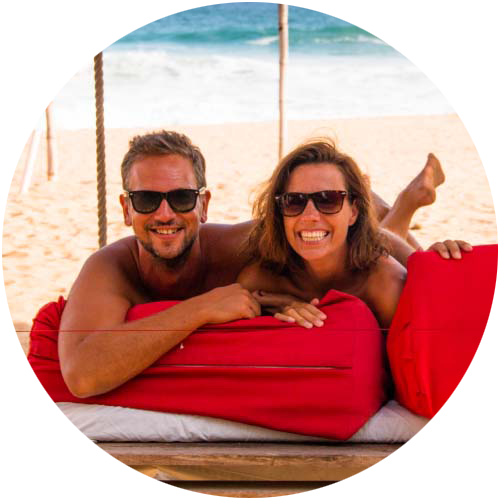 Support Naked Wanderings
Do you like what we do for naturism and naturists? Did we make you laugh or cry? Did we help you find the information you were looking for? Then definitely join our Patreon community!
---