Several years ago, somewhere along the road, a very nice French couple had recommended the Club du Soleil de Troyes to us. This happened during happy hour at a naturist campsite, a situation in which recommendations tend to get forgotten as quickly as they are received. The thing was, they mentioned access to a natural river, and natural water is something we both enjoy much more than any given swimming pool. So the tip got stuck in our heads.
During that trip, there was no opportunity to pass by Troyes, the capital of the southern Champagne region. Nor was it an option the year after. Only when we started planning this year's road trip, and we were looking for ways to get from Belgium to the southwest of France avoiding the infamous ring of Paris, the club appeared on our radar again. What if we crossed France via the Champagne region? We would get the chance to buy some of the world's most exclusive wine at a fraction of the price and we could finally visit the Club du Soleil de Troyes. And off we went.
How to get to Club du Soleil de Troyes
The campsite is located in a small village called Verrières, just south of the city of Troyes. If you're driving from the north of Belgium or the Netherlands, you want to get to Lille from where you can follow the direction of Reims. From Reims, it's only about an hour on the A26 highway before you get to Troyes. From southern Belgium, you can also take the A34 from Charleville-Mézières to Reims, which is, as far as we remember, a toll-free highway.
Coming from Germany or southern France, Reims is the direction you want to follow and – as long as you avoid Paris – you'll probably pass by Troyes one way or another. In any case, a decent GPS is very much recommended.
If you're flying in, the nearest airports are located in Paris. All airports in Paris have car rental options and the ride shouldn't take much more than 2 hours, depending of course on the Parisian traffic. A better option could be to take the train from Paris to Troyes which only takes about an hour and a half. You may want to look for a taxi or to hire a car to get from Troyes to the campsite. If you want to enjoy the region to the fullest, having some kind of (rental) transportation is definitely recommended.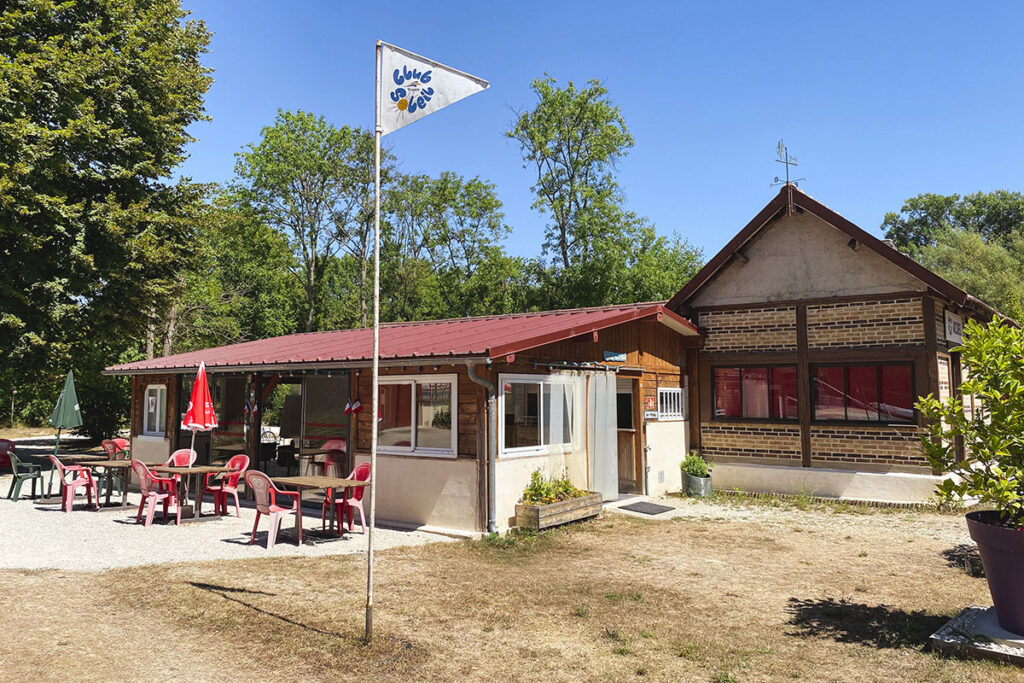 Where to stay at Club du Soleil de Troyes
The Club du Soleil – the Sun Club – is quite a small campsite with not more than about 30 pitches, that are located on different fields. We got a spot under the shade of a large oak tree, which was pretty welcome as the temperatures reached high in the thirties.
There are a number of rental options, in the form of chalets and transformed caravans. We haven't been able to figure out how many of these are rentals or privately owned. We kinda expect that the rentals are just places that are rented out when the owners are not there, but we could be wrong.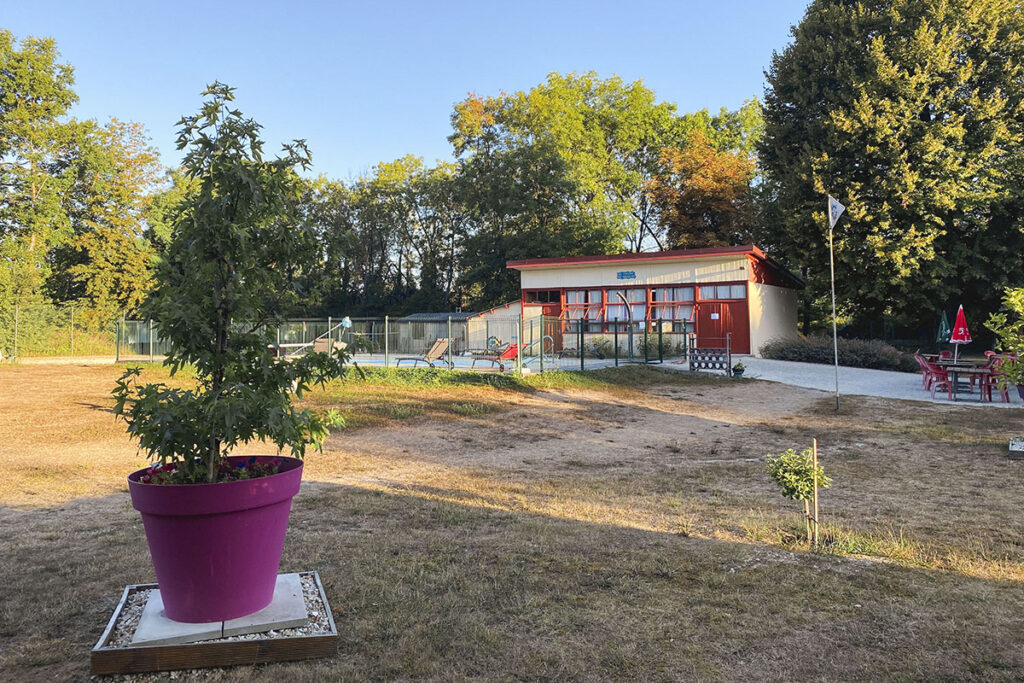 What to do at Club du Soleil de Troyes
We had no idea what to expect from the campsite, but our expectations weren't very high. This is actually a very good mentality to visit a new place because if there are any surprises, they are likely to be positive ones. Basically, we had just expected a field where we would be able to place our tent and hang around naked and maybe a small pool. Something typically for a small naturist club.
The pool was larger than we expected and there were a number of facilities like a playground and a bar. The first natural water that we could notice as soon as we entered the campsite was a large green lake. Idyllic, yes, but we would not want to swim in it. Neither were we allowed, by the way, as a large sign told us.
The real highlight was indeed the river. It's not located on the premises of the campsite, but can be accessed by a small forest path just outside. Maybe it was due to the hot weather and our urgent need for getting refreshed, but on the scale of picture-perfectness, we quickly gave the river a big fat 10. Beautifully surrounded by nature, water going from ankle deep at some points to waste deep at others, and the perfect temperature on a very hot day. Only later we would realise that the river we had been skinny dipping in was actually the Seine river. The very same river that runs through Paris. This doesn't mean much, but we find it a nice thought.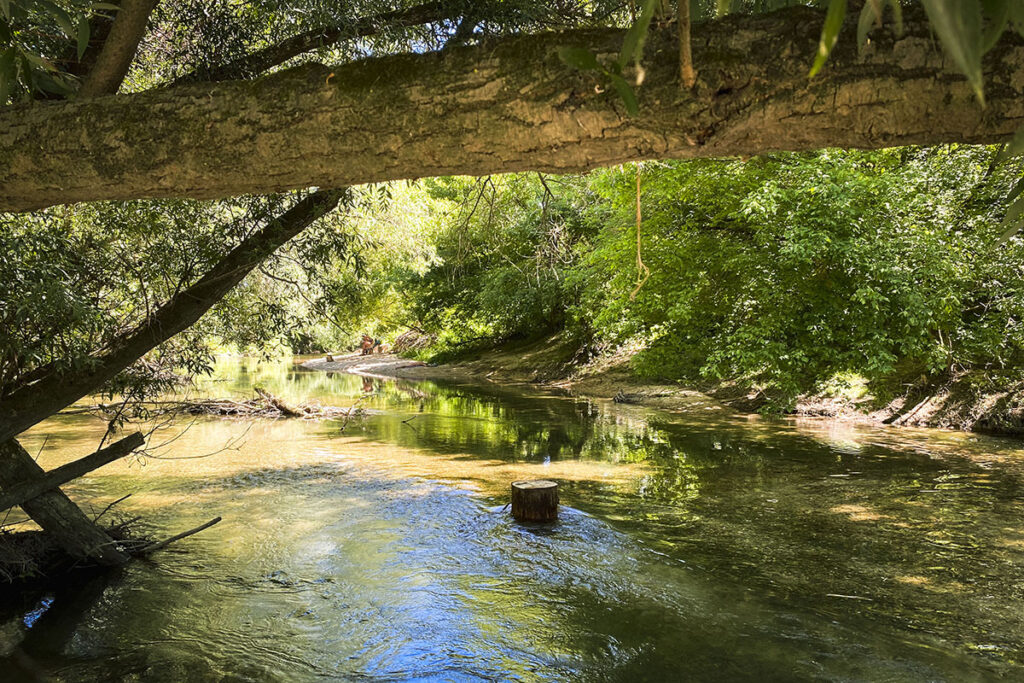 Around Club du Soleil de Troyes
Troyes is the capital of the southern Champagne region. When people talk about the geographics of Champagne they will likely throw in city names like Reims or Epernay. That's the north of Champagne and where you'll find all the famous houses like Pommery, Veuve Clicquot, Perrier, and Moët. The champagne houses in the south are smaller and less known, but definitely not less interesting. Due to several historical conflicts, the south has been forced to innovate much more than the north. This results in champagnes that are made with different recipes than the traditional ones.
Tasting champagnes is one thing, but driving through endless vineyards and cosy little villages is definitely an important part of the experience as well. While most of the other tourists stand in lines to get a glimpse of the famous champagne houses of Reims, this area has a much more authentic feel.
The Aube region's capital, Troyes, is definitely worth a visit too. Back in the 15th century, the whole city was burnt to the ground and afterwards has been rebuilt all at once. Because of this, all the buildings are pretty much in the same style, which is in itself a cool sight. With only 60 000 inhabitants, Troyes is a small city and the centre can very easily be explored on foot. Take the time to check out the narrow streets, the magnificent architecture, the cathedral and the cosy bars and restaurants.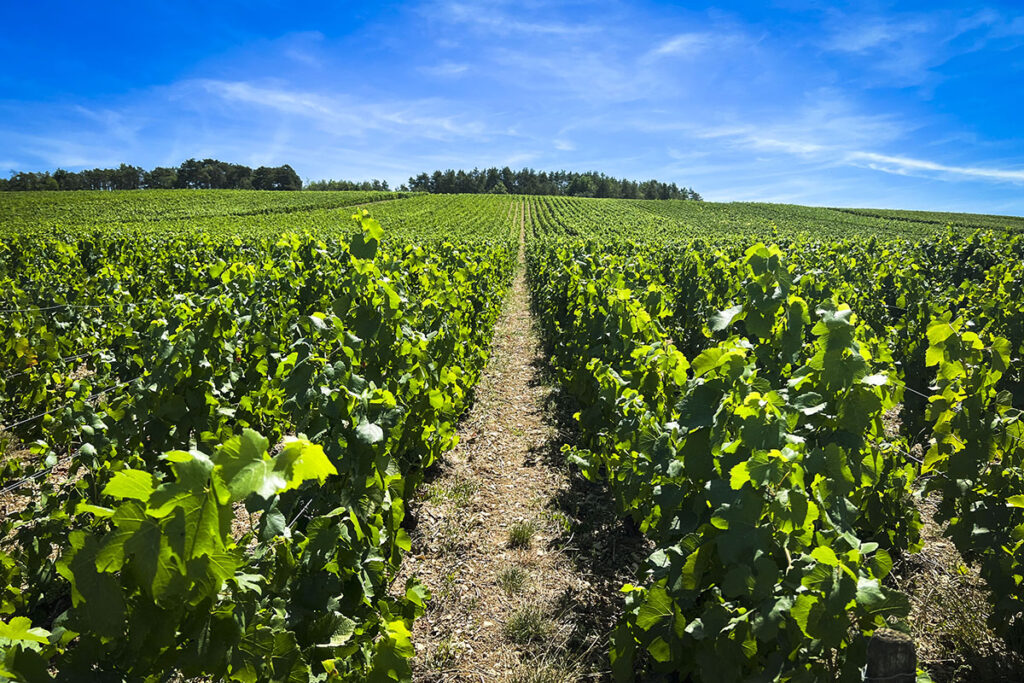 Staff & Guests of Club du Soleil de Troyes
As the Club du Soleil de Troyes is a naturist club and not a commercial resort, the place is uniquely run by volunteers. And we have to say, they are doing an amazing job. No matter at which time we went to the toilet, it was always spotlessly clean. At the reception and at the bar we were greeted with big smiles and everyone did their very best to make us feel as comfortable as possible.
Being a small French club, we had expected that we would be pretty much the only foreigners. But apparently, word about this place had spread beyond the borders long before we arrived. There were an impressive number of Dutch visitors, we would say at least 30%, and several Belgians. The majority was, of course, French. Also important to mention is that dogs are welcome guests too.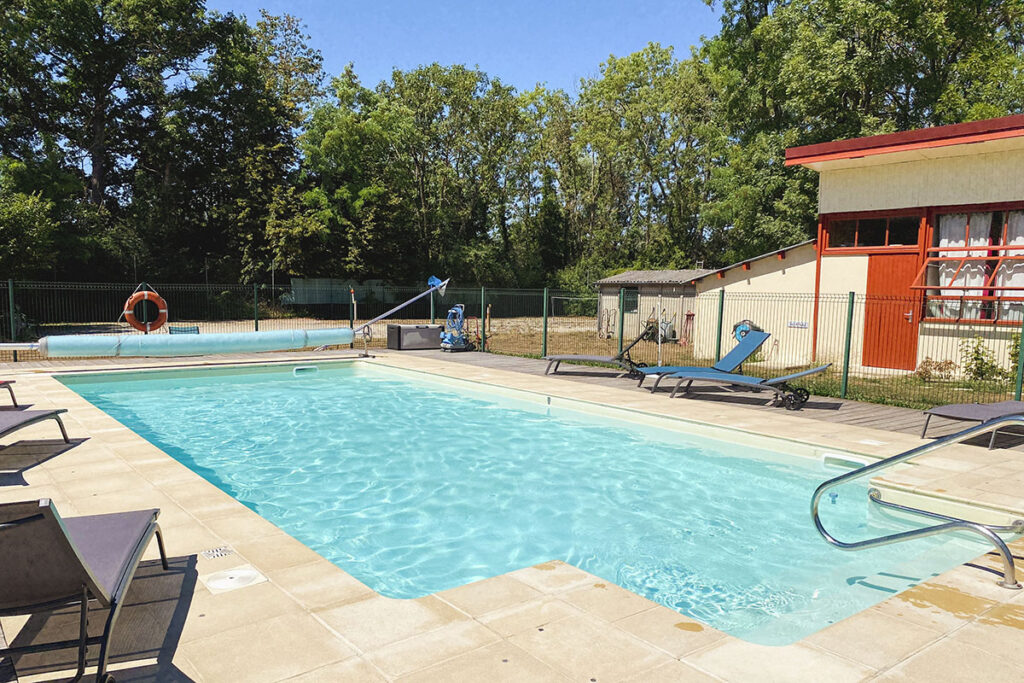 Book at Club du Soleil de Troyes
The booking procedure went a bit awkward. We had filled out the contact form on the website and it took several days before we received an answer back with only one sentence: "Are you naturists?". We replied that we definitely are. Several days went by again before we sent another email, asking whether our reservation was confirmed. We immediately got the reply "yes, of course". It definitely worked out, but if you want fast answers, we would recommend giving them a call. The staff mostly speaks French, but you can get along with English.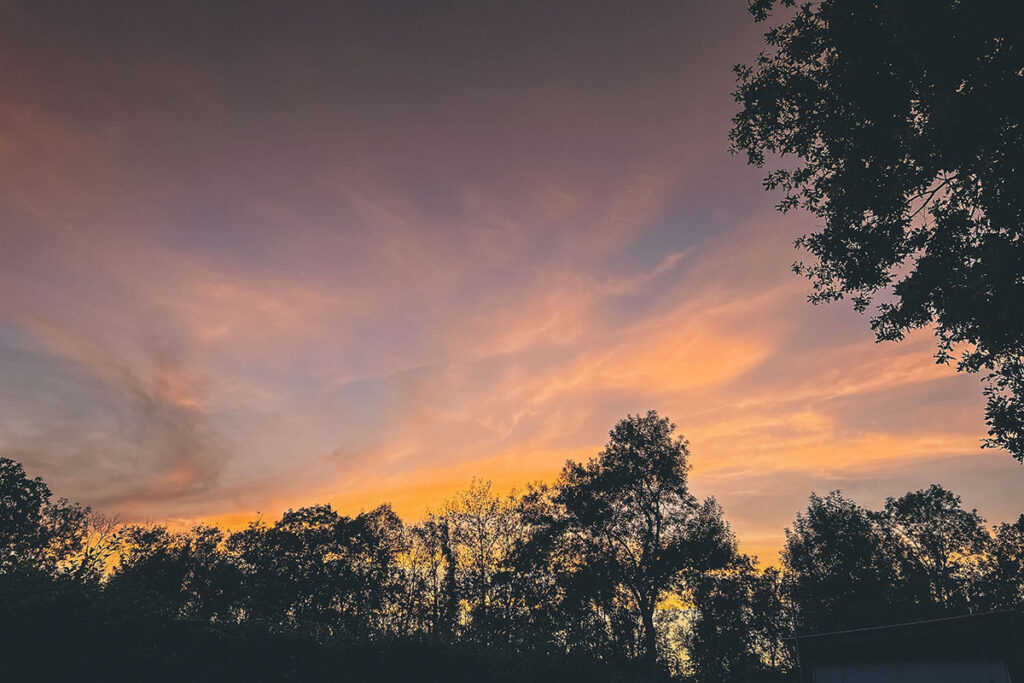 Summary
Maybe it was because we didn't have the highest expectations, but the Club du Soleil de Troyes turned out to be a much nicer place than we had hoped for. As it's such a small campsite, we probably wouldn't go there for a two-week holiday, but the next time we're driving to the south of France we will definitely stop here again.
---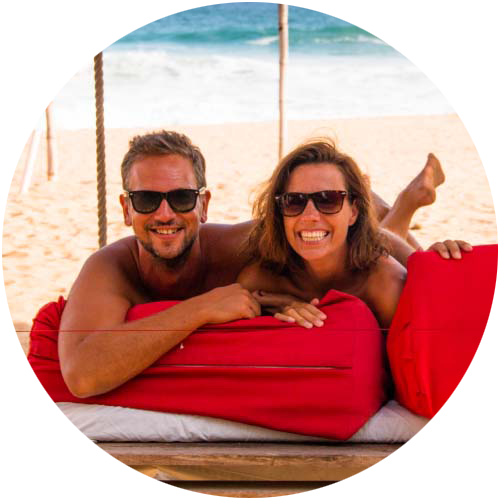 Support Naked Wanderings
Do you like what we do for naturism and naturists? Did we make you laugh or cry? Did we help you find the information you were looking for? Then definitely join our Patreon community!
---