After travelling around the world for almost 6 years now, we think that we got quite a good idea of what the naturist market has to offer. And maybe more importantly, we're starting to see interesting trends. In previous blog posts, we've already mentioned the uprise of luxury naturism, and we often say that today, you can find everything in the naturist tourism world that you can also find in clothed tourism. But that is not always 100% true.
As we (unfortunately) can't always stay at naturist resorts, we also have a good idea of what's available in the textile world. And quite often, we wonder "Why isn't there a resort like this available for naturists?". Yes, there may be a naturist resort in town, but it's not that large, doesn't have the same facilities, etc. While naturist places are available in all kinds of different forms, sometimes it still feels like they are running behind. Apparently, this was exactly what the owners of Dragonfly Naturist Village must have realised as well.
How to get to Dragonfly Naturist Village
Pattaya is only a two-hour ride away from Bangkok, which has two international airports. Suvarnabhumi Airport is the larger of the two and offers connections to many countries around the world. Don Mueang Airport is mostly used for connections within Southeast Asia.
If you arrive at Suvarnabhumi Airport, you can take a direct bus service to Pattaya. If you arrive at Don Mueang, you'll need to take the A1 bus to Mochit Bus Terminal and then the Pattaya bus from there. Once you arrive at the Pattaya bus station, you can take a taxi or a Grab, or if you stay for 2 nights or more at Dragonfly, they'll provide a free pickup service within Pattaya.
Alternatively, you can take a direct taxi from one of the Bangkok airports to Pattaya, which is more convenient but can be expensive. Be sure to agree on the price before you leave the airport, and keep in mind that a taxi should cost no more than around $50 USD. If you prefer, you can also ask Dragonfly Resort to arrange transportation for you.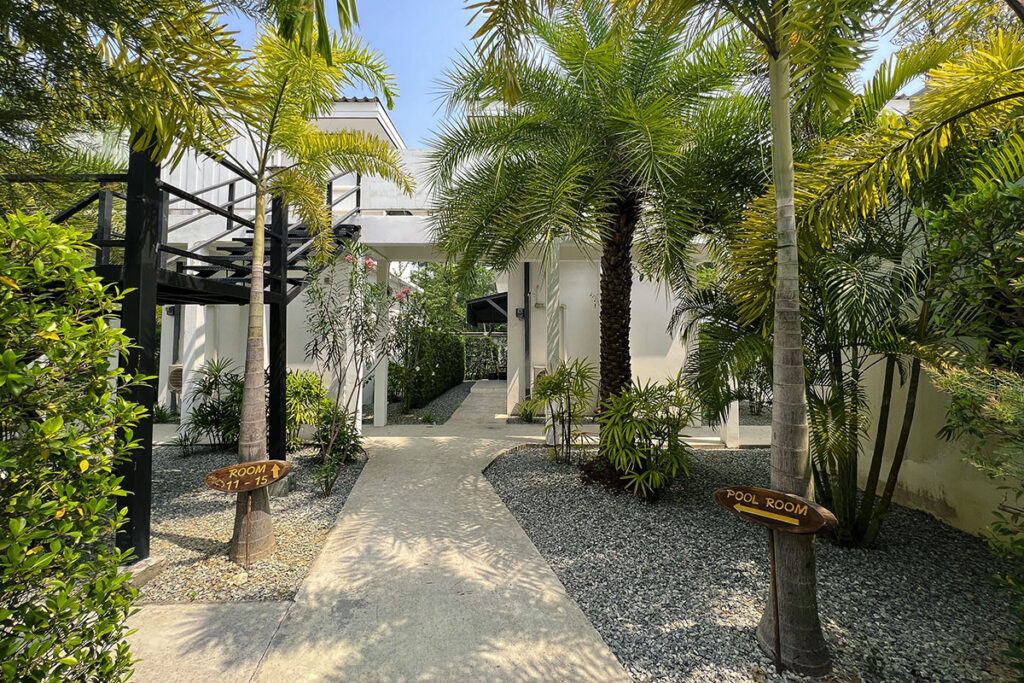 Where to stay at Dragonfly Naturist Village
There's quite a variety of accommodations at Dragonfly. In the large building, you'll find the "Deluxe 1st floor" and "Deluxe 2nd floor" rooms. The 2nd-floor ones are a bit cheaper because they don't have a private terrace, but otherwise, they're pretty much the same as the 1st-floor ones.
We stayed in one of the four "Deluxe Room Patio" rooms, which are like little bungalows right by the pool. Our room was huge, we could have thrown a party in there if we wanted to. It had a big TV and bathroom, plus a really big outdoor patio where we could relax if we didn't feel like hanging with the other guests.
Last but not least, there are the "Mini Sweet Rooms". These are the biggest rooms in the whole place and have a sitting area with a couch that can turn into a bed. You also get your own private terrace and a bathtub.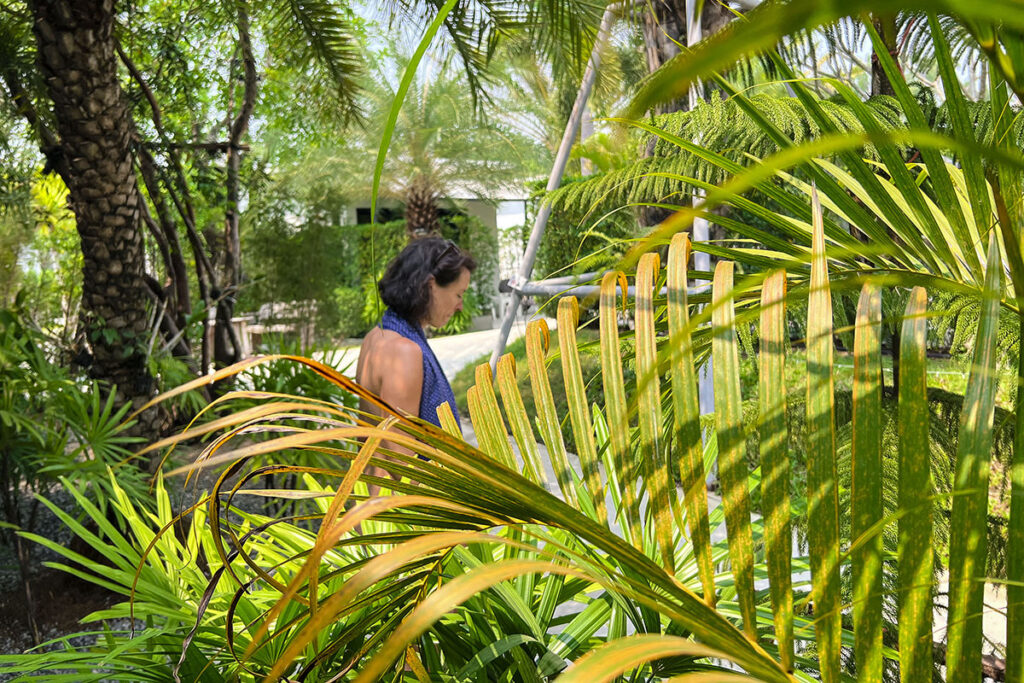 What to do at Dragonfly Naturist Village
Dragonfly is the largest naturist resort in Thailand, and maybe even in all of Asia. And it's also the newest resort around, so everything looks really fresh and modern. For example, we walked into the gym and it still smelled like brand-new fitness equipment. The snooker room was the same way, it looked like they had just put it together the day before we arrived.
Since it's a luxury resort, there's a lot of stone and concrete, but there's also a bunch of nature, which makes it feel really natural. The lake, for example, is really nice, and we loved the bathtubs by the lake from which you can watch the sunset. You can also enjoy a massage service, and there's a restaurant too that serves breakfast, lunch, and dinner, plus vending machines where you can get snacks and drinks whenever you want.
But the best part of Dragonfly is the pool area. There is a huge outdoor pool with lots of lounge chairs and a pool bar. There is a sauna and a steam room. And then there are the "Onsens" which look like they have been stolen from a fancy spa in Europe. inside are three additional pools, a big one, a small hot one, and a tiny super cold one. The whole building is so quiet and calm, that you immediately forget what time or even what day it is.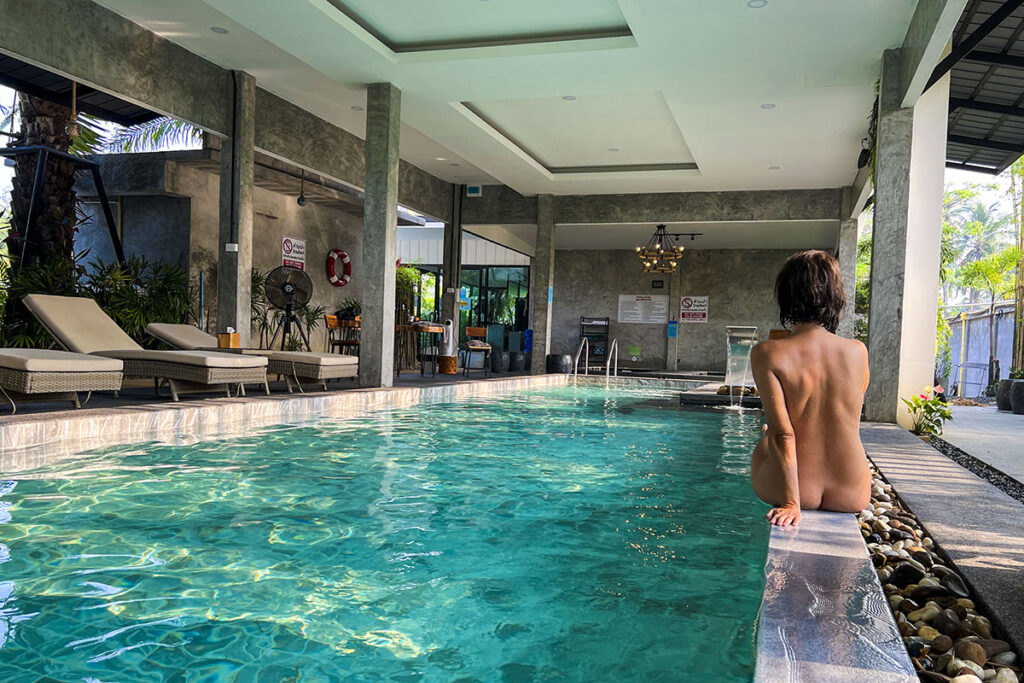 Around Dragonfly Naturist Village
Dragonfly is located in a quiet neighbourhood on the outskirts of Pattaya but a short taxi ride will get you to the hustle and bustle of this famous tourist destination. First off, the beaches are where most is happening. The sand is so white and the water is crystal clear. You can go swimming, sunbathing, or even parasailing if you're feeling adventurous.
If you're looking for a party, Pattaya's got you covered as well. Walking Street is where all the clubs and bars are, and it's always packed with people looking to have a good time. Plus, there are a lot of street food and souvenir shops to check out.
If you want something a little more relaxed, you can wander around the floating market or visit one of the many temples in the area. Or you could visit one of the many waterparks, the zoo, or the dolfinarium.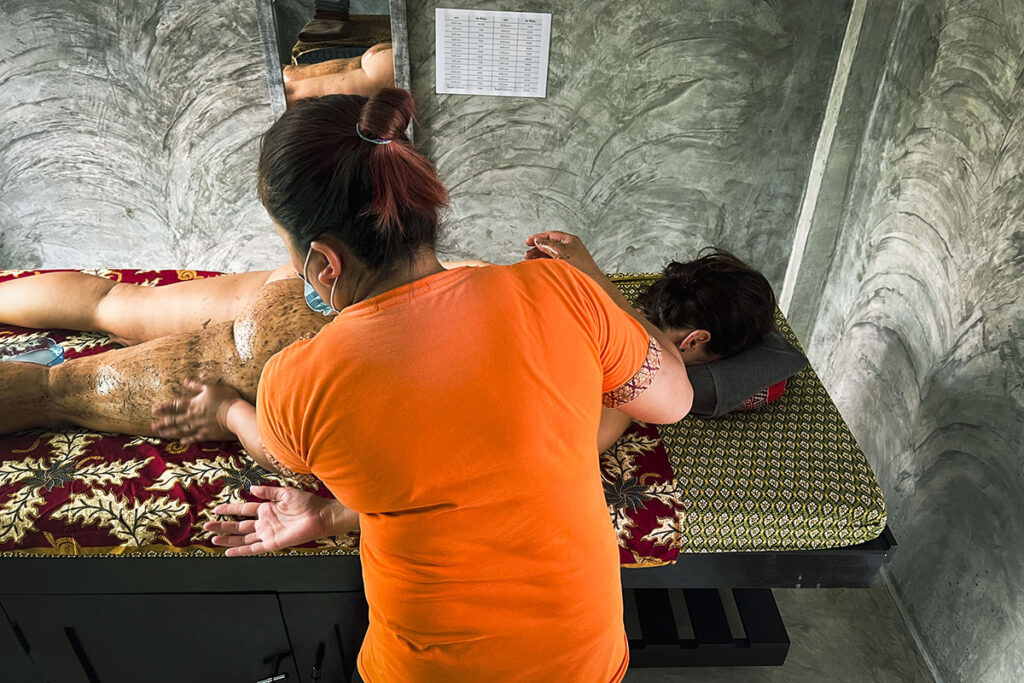 Staff & Guests of Dragonfly Naturist Village
When we were at Dragonfly, most of the guests were mostly travellers from European and Asian countries, as well as expats living in Thailand. But we do hear that the resort is also becoming increasingly popular among Americans and Aussies. Most people just come to have a good time and enjoy all the facilities that Dragonfly has to offer. As we had visited Pattaya before, we never left Dragonfly during our stay, and we were definitely not the only ones who stayed inside 24/7.
This is Thailand, the land of smiles, and these definitely don't just come from the happy guests. There are quite a lot of staff members at the resort who will bring sunshine into your life even if you happen to visit on a rainy day.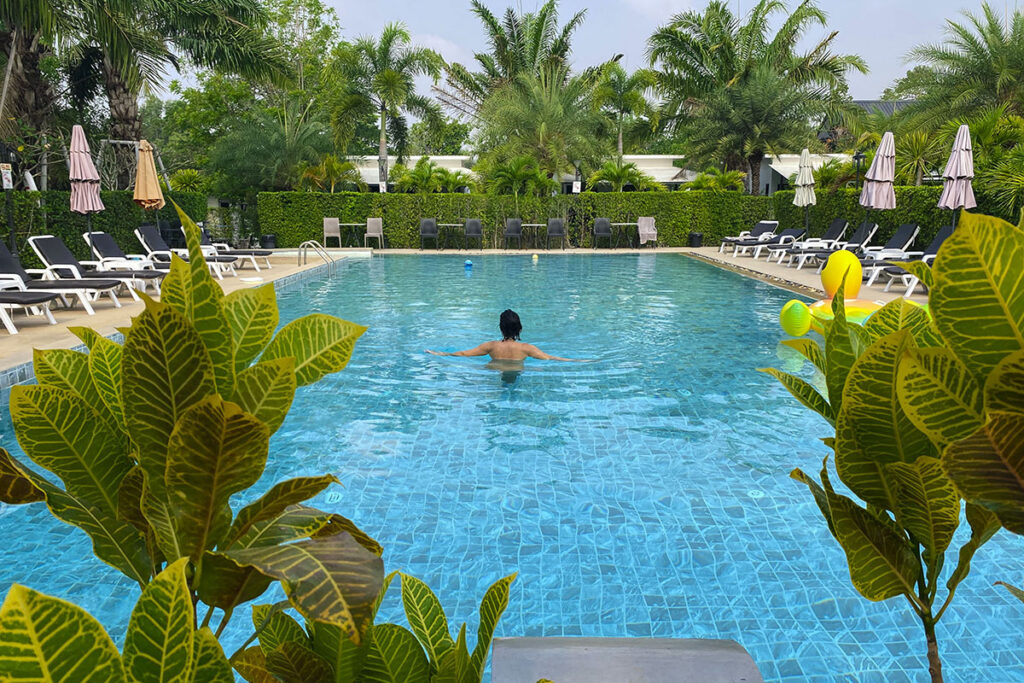 Book at Dragonfly Naturist Village
The best ways to book at Dragonfly are:
English and Thai are fluently spoken.
Summary
With its great climate year-round, we had always expected that Asia in general and specifically Thailand could become a hotspot for naturist vacations. Dragonfly didn't just confirm these expectations, but given its size and its abundance of facilities, it also seems like it might be taking naturism in Thailand to a whole new level.
---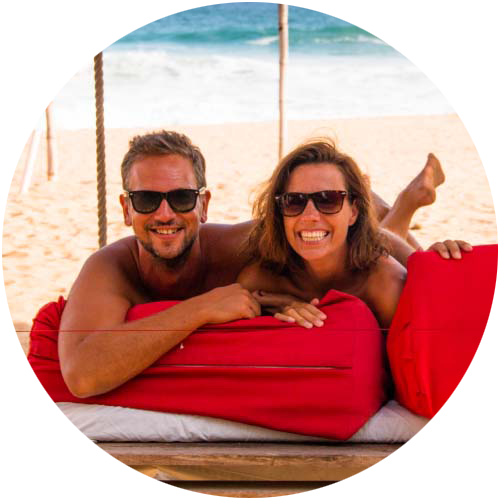 Support Naked Wanderings
Do you like what we do for naturism and naturists? Did we make you laugh or cry? Did we help you find the information you were looking for? Then definitely join our Patreon community!
---