One of the main reasons why we started this project is to show the world that naturists are not some strange dark commune but that actually everyone could be one… Or could enjoy being one if they took the first step.
Our main example of "everyone" is of course ourselves, we write posts about naturism in general but also about our own experiences. But some of you might be thinking "Yes sure, those two are probably just the strange kids in the block…" (nah, we know you're not thinking that about us, but we're trying to write an introduction here). So we decided to let other naturists have a word as well.
So please sit back and get inspired!
Meanwhile we already published interviews with people from all over the world. You can find them in the
The Naturist Talks
section.
Today we're having a couple from India who prefer to stay anonymous. We'll call them H and D.
Hello H&D, tell us something about yourself
We are a married couple. We have been together in relation since the past 7 years and recently got married 6 months ago. Well, I am into business and she is a professional Architect. We live with our family, no kids yet.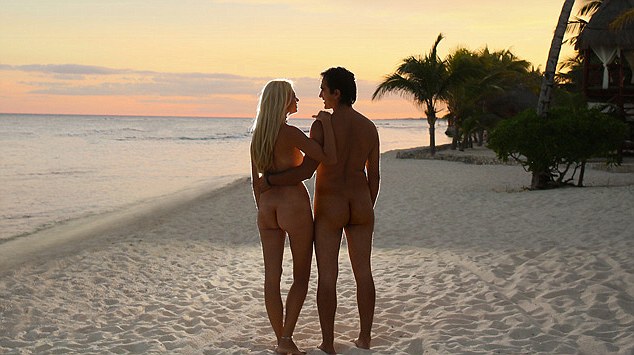 How and at what age did you become a naturist?
Even before getting into our relation we both loved to wander naked in our respective bedrooms since childhood. After getting together we both started enjoying the "wandering naked" in our bedroom together. So, We believe that we were born naturists.
Is naturism allowed in your country and what's the public opinion?
A Big No !! In India, nudity is a taboo. There are no legal naturist places. There are few illegal places but we don't visit those just to avoid the "cops running behind naked people" situation. Most of the people in India don't know about the freedom one can feel by being a naturist. We generally plan holidays to naturist places around globe for naked wanderings. We have visited a naturist resort in South Europe last year. This year we have planned for a naturist resort near Thailand. When in India, we usually visit our farm house which is quite isolated from the city, to fulfill our naked desires.

Thailand Naturist members fishing near Pak Chong (Photo:Bruce Kendall)
What do you think is the best and worst thing about naturism?
The best thing about Naturism is the "Freedom" that one can feel by being naked. The worst thing about Naturism is that "Naturism not being accepted in most parts world".
Do you find it easy to make naturist friends?
Hmm, frankly we believe naturism is the activity to explore your inner self and feel the freedom. We have actually never tried to make naturist friends as we never felt for it. But, yes with help of some sites, we have been in touch with some people but never met any.
What's the best tip you have for beginning naturists?
The best tip is to forget what people will be saying about your body. It is your body, feel proud about it and true naturist people would never judge or stare at other naturists.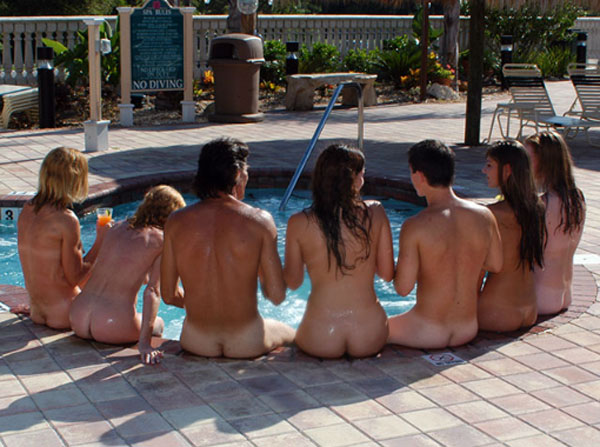 Anything else you'd like to share with our audience?
We are so in love with naturism that we can hardly remember the last time when we slept with our clothes on. Every night, when we enter our bedroom, the first thing we do is to remove all our clothes and throw them away. It is one of the biggest stress relievers. During our vacation in southern Europe we went to a naturist resort where we saw people from all the generations enjoying themselves but what really struck us was when we say a family of 4 who were enjoying the naturist activities together. The kids were probably 10 and 12. At that moment we made it our dream to make our future kids understand the god's gift of "Naturism".
Thank you so much for your participation H&D!
Do you also want to tell your story and experiences in naturism? Please get in touch via the CONTACT page! As long as we have people who like to contribute, we can keep The Naturist Talks running!
Picture credit: Some of the photos in this post are coming from Google and Twitter. If you find one of yourself and you don't want it to be on our blog, let us know and we'll remove it.
---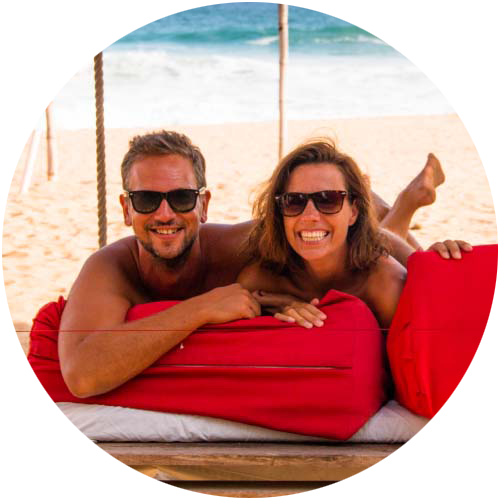 Support Naked Wanderings
Do you like what we do for naturism and naturists? Did we make you laugh or cry? Did we help you find the information you were looking for? Then definitely join our Patreon community!
---