The other day we were looking at our
Nakation map
and started counting the countries in which we have stayed at naturist camping and resorts (yeah, we do that from time to time and we have to admit that it does fill us with some pride). Thirteen! We have stayed at naturist spots in thirteen different countries, spread over four different continents. Pretty cool, right?
And then we noticed a blank spot:
Belgium
. Our home country. We have been to nude saunas and the nude beach in Belgium but we've never stayed at one of its naturist campings. So we made a decision. During our stay in Belgium, we would visit Athena Ossendrecht for a weekend, Belgium's most famous naturist camping which is located in… The Netherlands.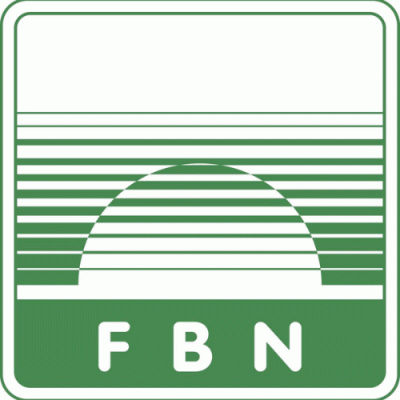 That sounds a bit weird, doesn't it? Well, technically Athena Ossendrecht is indeed in the Netherlands but it's right on the border with Belgium. The club is also Belgian owned, is a member of the
Belgian naturist federation FBN
(as well as
the Dutch NFN
),
and is often considered to be the largest naturist club in Belgium. Even though it's strictly speaking not in the country.
Also, Athena has two other domains which are really in Belgium. Why didn't we go to any of those? Well, we were invited to the naturist camping in Ossendrecht to participate in the
volunteer working weekend
and we did have the chance to also visit Athena Helios near Brussels for a day.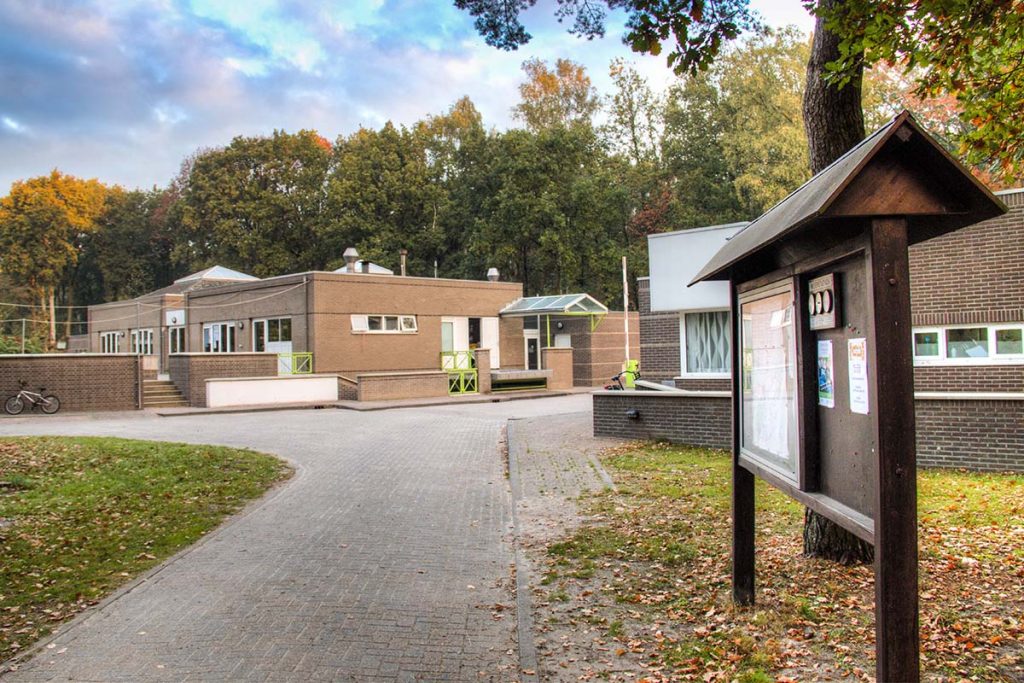 How to get to Athena Ossendrecht
Being in such a central location does have the advantage that Athena Ossendrecht is quite easily reachable from pretty much everywhere in Europe. Coming from Belgium, Luxembourg, or France you want to take direction Antwerp (Antwerpen) and from there take the A12 north towards The Netherlands. An important side note here is that the Antwerp ring road is infamous for having traffic jams pretty much 24/7. It's often much faster to take the west side and pay 5 euros for the toll tunnel.
Coming from the Netherlands or Germany you want to follow the direction Bergen op Zoom and from there continue south.
Coming by public transport, the nearest train station is located in Bergen op Zoom. From there you can take a bus to Ossendrecht village. If you're intending to fly in, Eindhoven and Rotterdam (both in the Netherlands) are only an hour away and have airports that serve many European destinations. Inter-European connections are to be found in Amsterdam Schiphol airport or Brussels-Zaventem airport.
Talking about Brussels, Athena Helios is only 10km away from the airport which makes it an interesting place to spend the night before an early flight or after a late one. The 3rd Athena park is called Le Perron and is located in the south-east of Belgium, which makes it an interesting location for visitors from western Germany.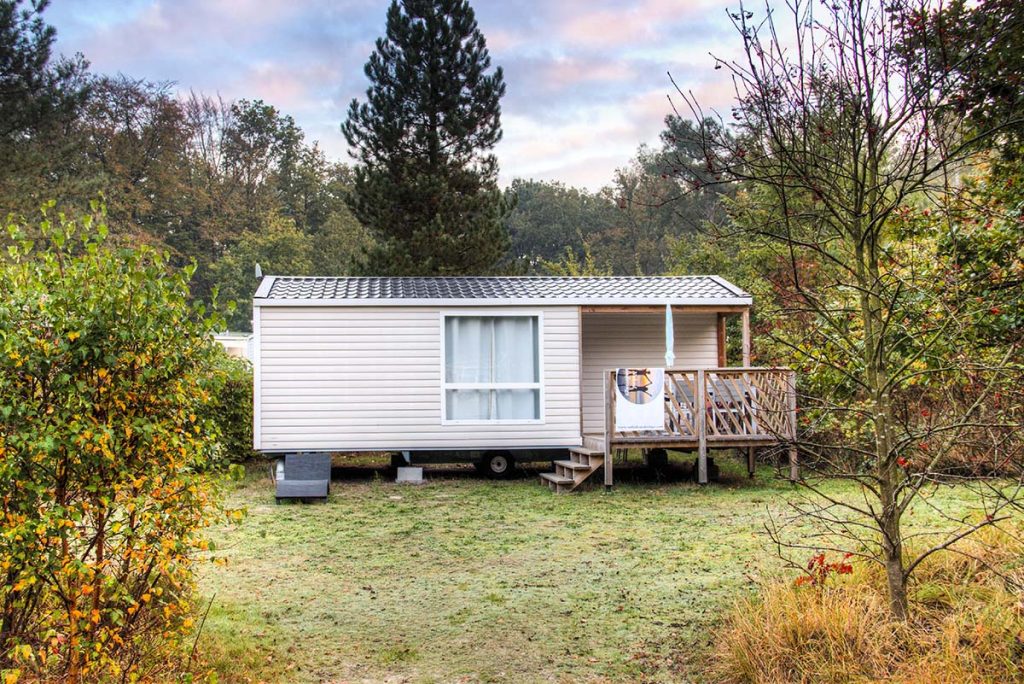 Where to stay at Athena Ossendrecht
Athena Ossendrecht provides several types of camping spots differing in size and amenities. Depending on whether you're coming with a tent, a camper, or a caravan there will be certainly something that fits your needs.
Important to mention here is that guests under 18(!) get in for free.
Rental accommodation comes in three different types of mobile homes. The cottage Titania and the cottage Loggia can accommodate up to 4 guests and the cottage Casita can put up to 6 people to sleep. Brand new since 2018 are two types of glamping tents: The Lodge for up to 5 people and the Safari Tent for up to 6. These tents are fully furnished and the Lodge even has its own bathroom.
We've spent our nights in a cottage Loggia, a fully equipped mobile home with a nice terrace at a quiet part of the campground. Just like in many places in Europe it's customary to bring your own sheets and pillow covers and after having been away for a while we keep forgetting this. Luckily there was a very nice couple from whom we could borrow some spare ones. Thanks again for that!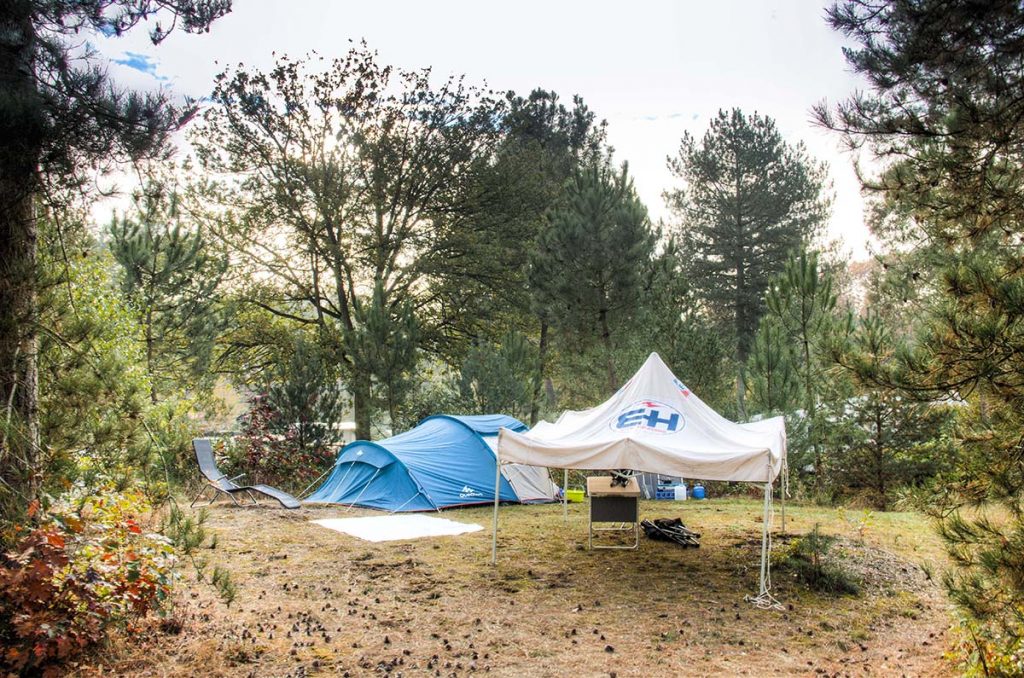 What to do at Athena Ossendrecht
Shower and toilet blocks are available around the domain with both outdoor showers as heated indoor shower rooms. Getting refreshed will be done at the large outdoor swimming pool and the smaller children's pool. Afterward, you can heat up again in the sauna. Several sports courts are available to play petanque, beach volleyball, badminton, or table tennis. There's even a very funny table where you can play table tennis with up to 6 people. Check out our pictures, it's the round thing.
When your kids get tired of the swimming pool you'll probably find them hanging at the playground or riding their bikes around the domain. Which is perfectly safe by the way because cars are not allowed except for occasional cases to drop off a caravan for example. For the really small ones, there's also "@eendje", the little children's club.
The clubhouse has a nice bar and during the summer months often food is served as well.
Also important to mention is that Athena Ossendrecht can also be visited with a day pass. You can leave your stuff at the large dressing room and explore the domain at a low price. Ideal for visitors who live nearby or for first-timers who like to test the atmosphere before actually booking a weekend.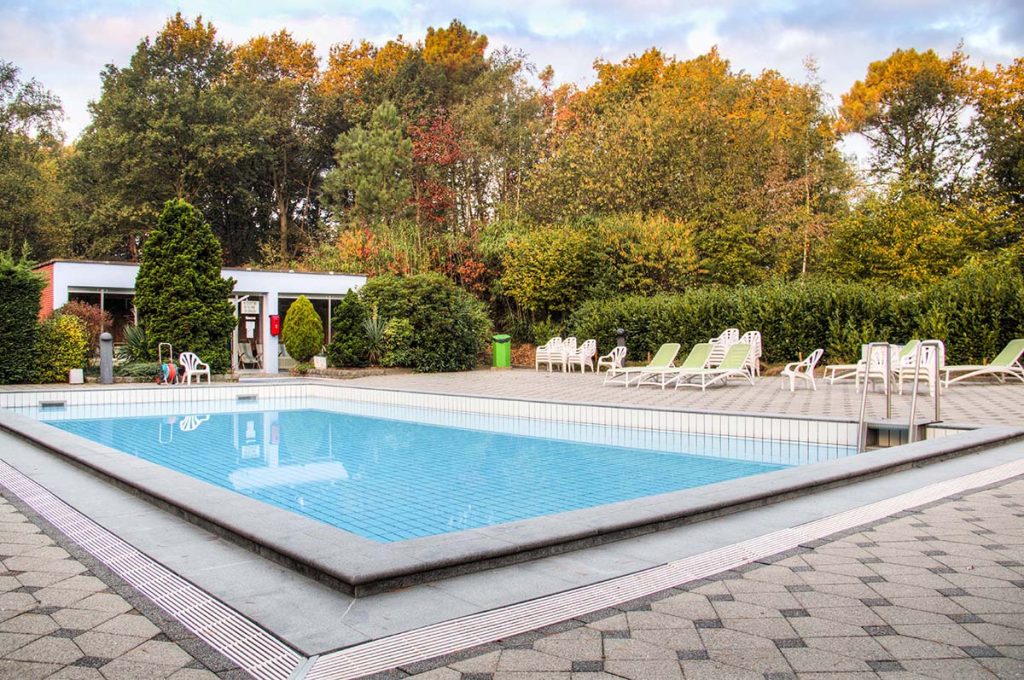 Around Athena Ossendrecht
Because Athena Ossendrecht is located right at the border between the Netherlands and Belgium, its surroundings include some of the best of both countries. Antwerp, one of Belgium's most visited cities is less than a half-hour drive away and certainly worth a day trip. This vibrant city has the perfect combination of Belgian history, modern art, fashion, and culture. In between checking out the renaissance architecture and expensive diamonds you can have some of Belgian's best food as well.
The nearest city on the Dutch side of the border is Bergen op Zoom, a city dating from the middle ages which preserved some interesting monuments like the "Gevangenenpoort" and the "Markiezenhof". Do like the Dutch, rent yourself a bicycle and explore the city and its surroundings.
Further away but still possible as a day trip are the Belgian cities Brussels and Ghent and the Dutch cities Rotterdam and The Hague.
Nature lovers don't even have to take out the car to enjoy the beauty of the low lands. The "Zoom-Kalmthoutse Heide" is the merger of two natural parks and Athena happens to be right at the border of it. Perfect for long nature walks and bike rides and for some excellent bird watching. If you're planning to walk naked, make sure to only do so on the Dutch side of the park. The Netherlands has a law saying that "naked recreation is legal in appropriate places". A natural reserve is such a place. The Belgian law on the other hand does not allow public nudity.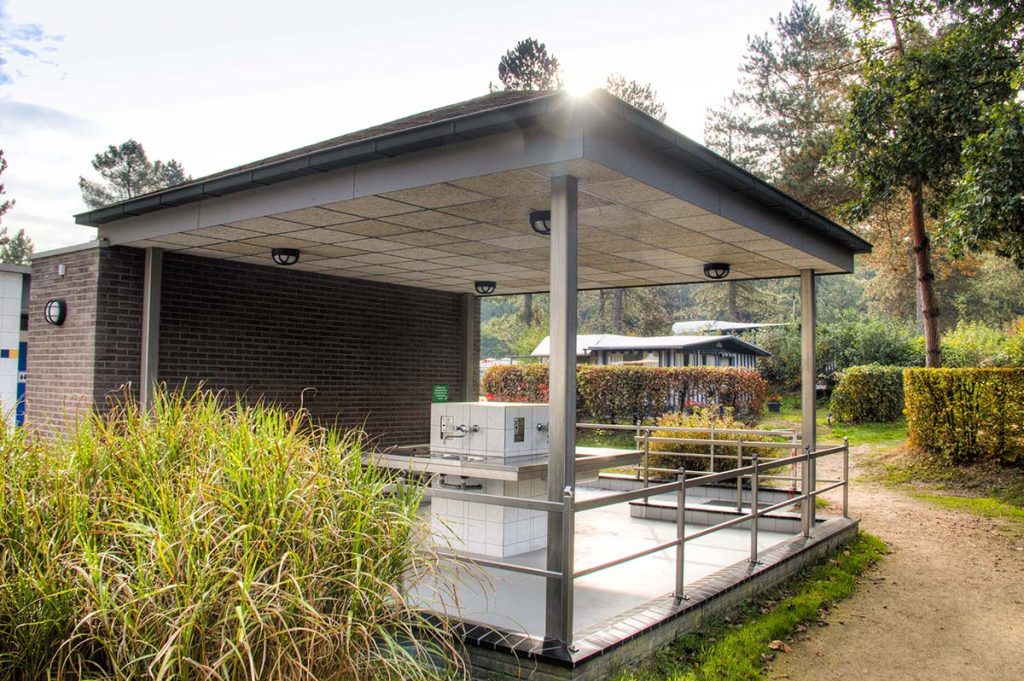 Staff & Guests at Athena Ossendrecht
The major difference between a naturist club and a commercial resort is the volunteer working (read all about this in our post 
about volunteering in a naturist club
) which makes the staff and the guests kind of blend in with each other. It's often hard to determine whether someone is actually working at Athena or just helping a hand. But that doesn't really matter, in fact, it makes things a lot easier because you can basically ask everything to everyone. They'll probably be able to help you find the lockers, your cabin, or a beer, or otherwise, they will certainly point you to the right person.
Staff members that are very well known in and around Athena are the owners, the Lambrechts family. They are pioneers in Belgian naturism and we think it's fair to say that the naturist spots Belgian currently has are certainly for a part thanks to them. Needless to say that more than sixty years of experience divided over several generations is a pretty good ground to know how to run a successful naturist place.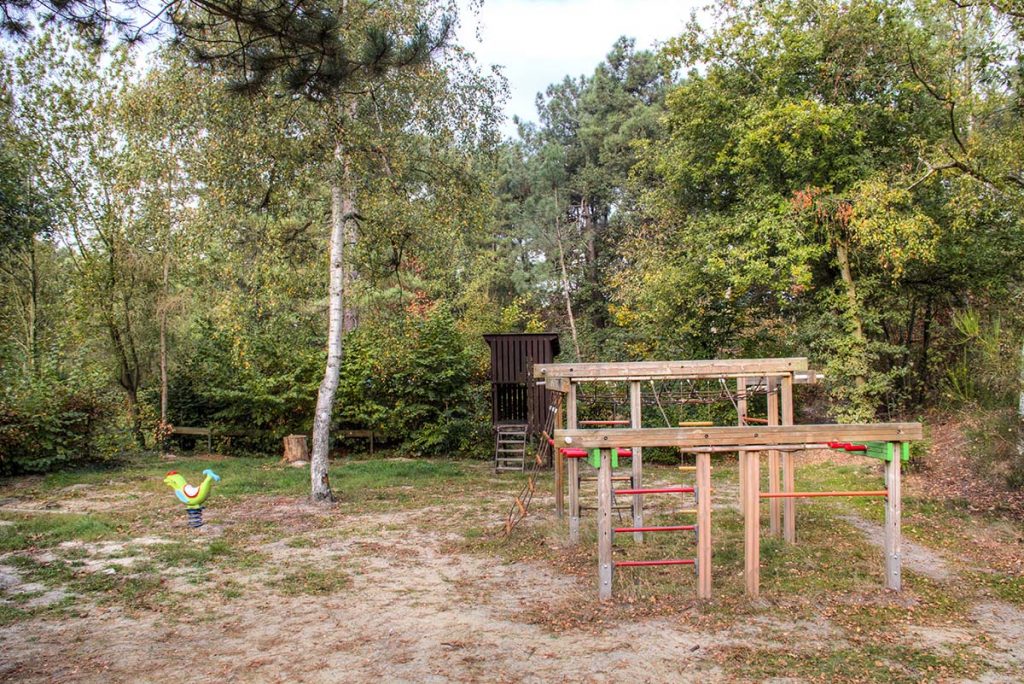 Summary
Athena does not only have a lot of historical value for the Belgian naturist, but it's also an example for many other naturist campgrounds and a very welcoming place for you and your family to spend some nice days in the nude.
Read more about Athena Ossendrecht on  
NUDE
Disclaimer: We have been invited as guests of Athena, but of course all opinions are our own. We are super confident you will love this place as much as we did!
---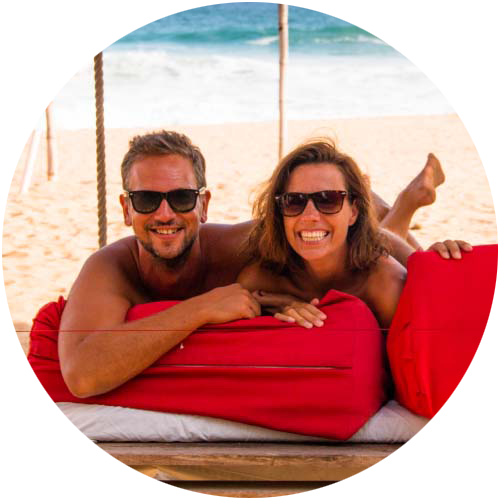 Support Naked Wanderings
Do you like what we do for naturism and naturists? Did we make you laugh or cry? Did we help you find the information you were looking for? Then definitely join our Patreon community!
---