Naturism is a wonderful lifestyle that started in Europe but is now expanding towards the whole world. Most of the time we share our own views on the different aspects of nudism but once in a while, we like to pass the mic to hear about how someone else's experiences.
Our guest for today is Harrie from The Netherlands, who will tell us everything about his naturist lifestyle and experiences.
Hello Harrie, tell us something about yourself
Hello all. My name is Harrie Vangangelt. Already at the age of 60 (time is moving much too fast and of course still feeling 30, but that does not help of course, or does it?). Married to Marion and having two children between the age of 23 and 20. Living in the southeast part of the Netherlands and working as a Quality assurance engineer. Marion is working as a quality analyst at a chemical lab (different company). So, just an average mainstream family. Not so much to tell, except that if we go on holiday or to a beach, we choose for naturism, always. If fact…, as in the Netherlands, 10% of the Dutch people did try nude recreation at least once, still not extraordinary. So, still not mainstream. Sorry.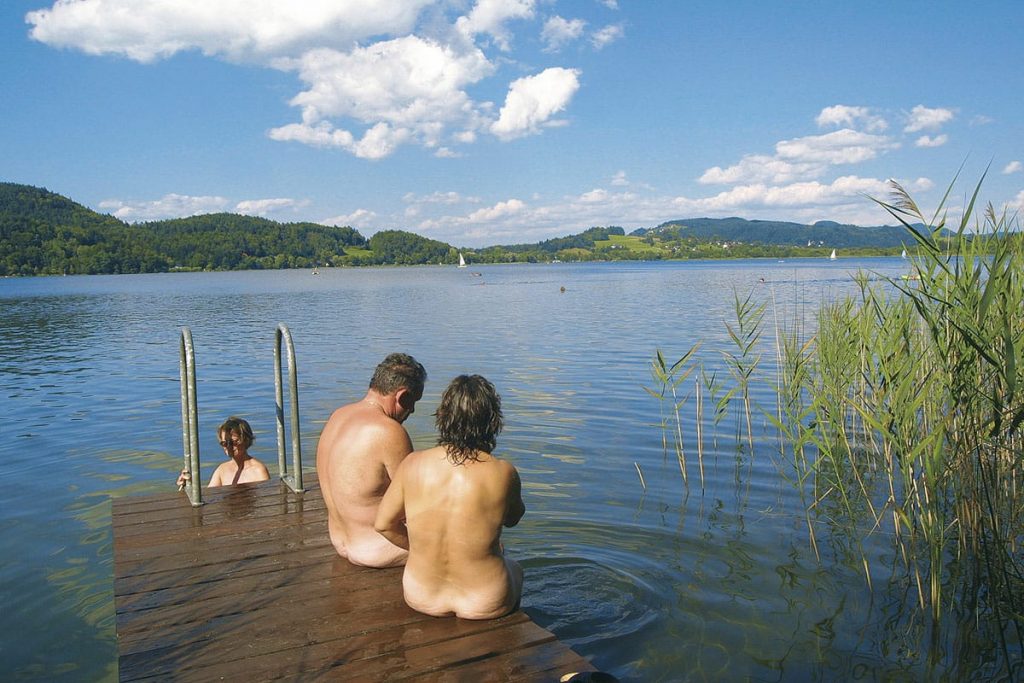 How and at what age did you become a naturist?
In the early fifties of the former century, my father studied in France to become a priest. As you might expect; he quit this study and did choose a non-religious direction in life. But from his years in France, he kept a few friends, from which one of them lived in Aubenas in the Ardèche area. This friend showed him a really really (yes twice) nice spot in that area to camp. It was on the bank of the Chassezac river. This river is tributary steam of the Ardèche river. We went there from when I was five (in 1963) for a few decennia each year on holidays with a growing group of friends and relatives. Each year my father met his French friend and often we spent a day picnicking together in the neighborhood. Once, somewhere mid-seventies, I was a teenager, we were picnicking on the bank of the Ardèche river nearby the naturist campground 'la plage de Templiers'. Making a walk we crossed this camp place, still dressed, but the feeling of being naked in outdoor natures brought up mixed feelings. Feelings of fear to be naked in public, but also feelings of full openness and freedom. I still know for sure that because of this experience years later I was triggered to explore how it would feel being in a naturist resort, but then being naked myself.
Late eighties Dutch friends of my parents wanted to visit a naturist resort in
France
, but because they had no experience of going to France at all, they asked my parents for support to get there. They did and their friends ended up at the 'Sablière', a bit south of the Ardèche area. As mentioned I wanted to experience the naturist feeling. I proposed a visit to my wife (girlfriend in those days) and although not fully in favor she agreed. So we did and we enjoyed it.
A year later we decided, as a tryout, to spend half of our holidays on a naturist campground and the second half back on our usual textile campground at the Chassezac. We were lucky to have four weeks' holiday in total. We went to 'Verdon Provence', in the Provence area, at the bank of the 'Lac du Esparron'. We had such a great time there. We met such nice people, which we spend those two weeks with, that at the end of the two weeks I regretted our decision to stay there for only half of our holidays. We could have changed our decision, but my parents were at the Chassezac and I knew they were looking forward to seeing us. So we did not change our decision and we drove back to our old spot at the Chassezac. Looking back I think that this was the right decision in the end, because spending time on a textile campground again, turned out to be an important lesson for us. In short; it was terrible. After two weeks walking around most of the time naked, it was so disappointing having to wear clothes again all day. Even if it is only a swimming trouser. The atmosphere is so different. Having to take a shower in small cabins behind a closed door. People, when passing your tent our caravan, on the sly looking insight, because perhaps something could be seen that was forbidden to be shown. It was such a shock to us, after having spent so many nice years over there, after having experienced the naturist way of living, this place felt so narrow. The only reason to not run away right away from this place was that again we met a real nice couple, which we spend the two weeks with over there. That saved for sure this part of our holidays. From that year on we never ever have visited a textile campground again. Even on our way to the south and back, we select a local naturist club campground to spend some time and to stay for the night. These places are so beautiful. The club people spend so much time to make all these club campgrounds small paradises on earth.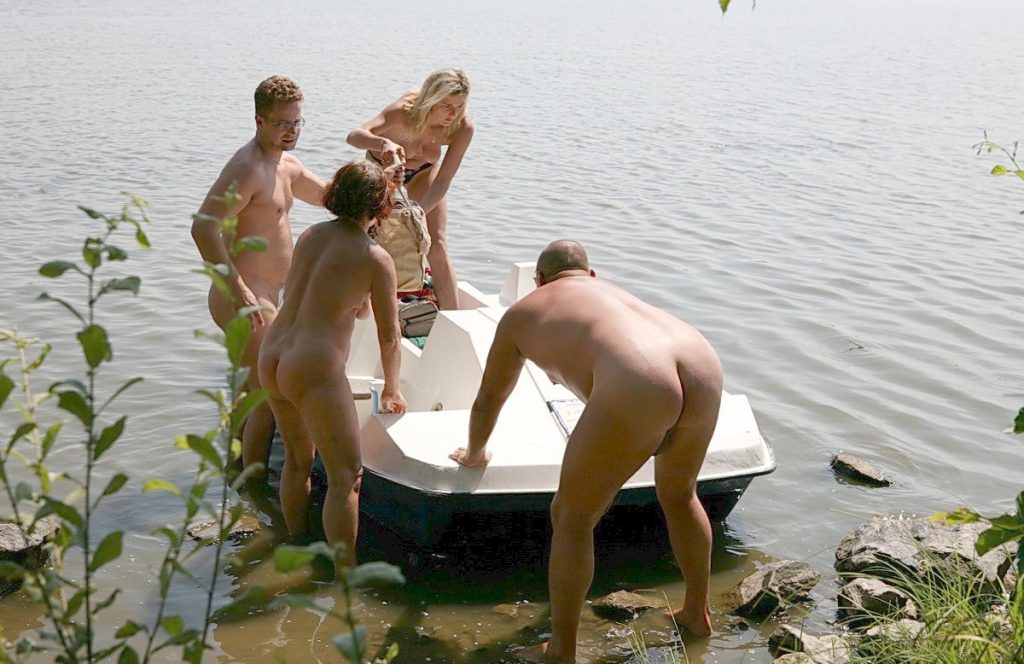 Is naturism allowed in your country and what's the public opinion?
Naturism is allowed in the Netherlands and I think my country, together with Germany and
France
does offer the most opportunities for naturist recreation within the world. There are around 50 naturist clubs, most of them exploring a naturist campground. There are a huge number of saunas, almost all meant for nude sauna bathing, and there are a huge number of nude beaches, most of them located at the seashore, but there is a number inland as well. So, in fact, it is almost impossible not knowing a location for nude recreation nearby. The law is very naturist friendly in the Netherlands. Unless it is a public location and it is clearly not suitable for nude recreation it is allowed. This is for sure a bit confusing, but always in favor of the naturist, as local authorities did find out when a case about 'illegal' nude recreation came to court.
The public opinion is in general OK in my country. Do what you have to do, as long as you do not restrict others in their freedom to do what they have to do. This freedom of being yourself is applicable to naturism as well. So, if you speak out to be in favor of naturism, no issue at all. Naturist locations also are not hidden in very secret places nowadays. Very often there is a clear sign on the road where to head to find the place you are looking for, without any secret sign known by insiders only.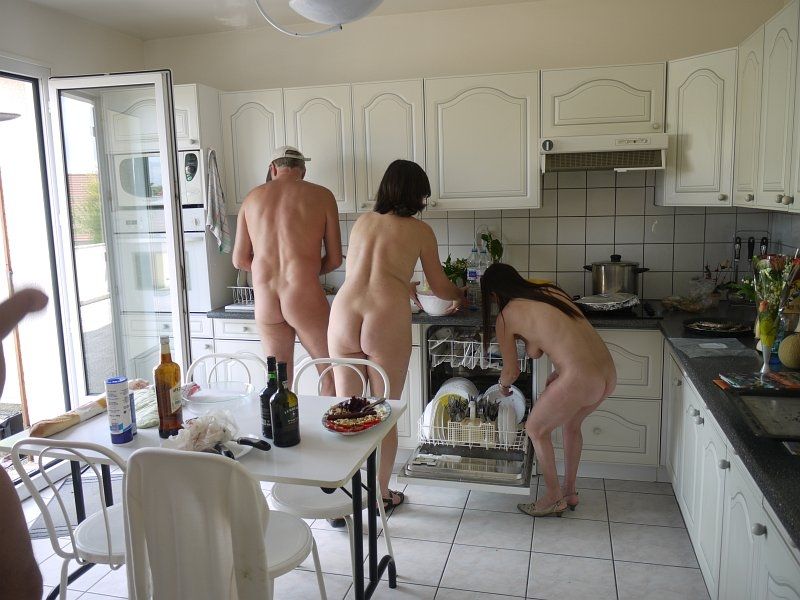 What do you think is the best and worst thing about naturism?
The best thing about naturism is of course the full easiness of life. It opposes the saying 'you need to dress for success'. The world of naturism is lacking this competition in life and that gives a real relaxed feeling. Many people without any experience in naturism still are convinced that the less you are dressed, the stronger the (erotic) inter people stress. They are wrong. You can compare it with a lottery. The fewer the time until the winner is known, the higher the excitement. However after the winner is known, there is no excitement anymore. Back to naturism, as soon you are fully nude with others, the inter people stress is gone and that feels great.
What is the worst thing about naturism? There is no worst thing about naturism of course. At least not about naturism itself. There are some issues with the interface between the naturist world and the textile world. There is not so much understanding between these two worlds. Of course we, as naturists, do know the textile world as well. We have to. We do not understand however why most people are making such a big deal about naturism. The other way around, textile people do not understand why we are so excited about not wearing anything. Why should you not wear swimming trousers at least? Not so much difference up to them. They do not understand however that it is about wearing anything or not wearing anything at all and that is a world of difference. Is this misunderstanding between both worlds the worst thing about naturism? In fact, it is not, as long there is respect back and forth. However, in a number of countries you better not tell that you are practicing naturism or even mention that you are in favor of it. The consequences could be huge and that is bad for sure.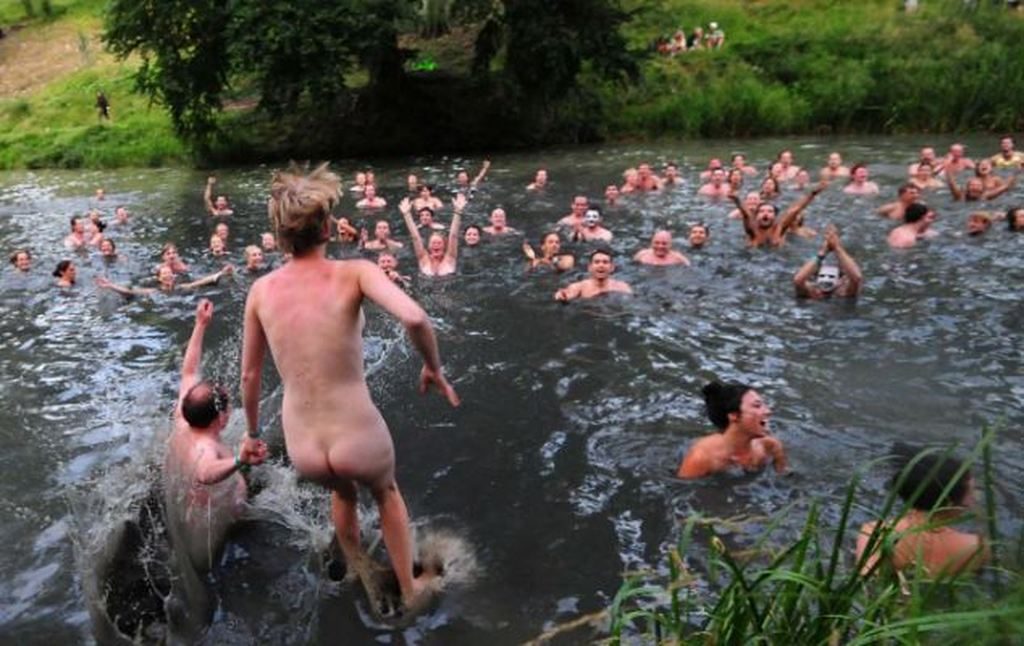 Do you find it easy to make naturist friends?
Yes, we did and we do find it easy to make naturist friends. Naturists are in basic open-minded and a huge number of them (not all) are open to getting in contact with people with a similar lifestyle. We still have a few good friends we met in a naturist resort. The other way around making your textile friends naturist is however a fully different story. Impossible. We often tried to convince textile friends to try it at least once. We never succeeded. It is in your genes or it is not. You cannot change it. If in, you are open to it. If not, there is a blockade, which is impossible to break, even we tried so firmly.
What's the best tip you have for beginning naturists?
Congratulations. You made to here. If you are reading this story, it means that at least you are interested in naturism. If you were not, you would not have come this far. You would even not have started reading. So, I think there are a few options left. Either You do not know where to start, you do not dare to make the first step or you did but are still confused. To start with the second. For none of us was it easy the first time, as you will read in my story or in the
Nick and Lins book
or in any first time experience story. What you however will read as well is that as soon you have concurred the fear it feels as if you have entered the garden of Eden and that makes it all worth the effort. One thing is clear to me. If this hurdle was not so huge and so difficult to be taken, nude recreation was the standard for recreation for sure and no one in the world would wear clothes at a moment when there is no reason for at all. In the case of the first and third reasons. Most countries, unfortunately not all, do have a local naturist organization, to be contacted by phone or via the web. They will be very happy to help newcomers in the right direction or to answer related questions, for instance about legal questions regarding public nudity in your country. So do not hesitate to get in contact. For the moment all the best on the road to becoming a practicing naturist.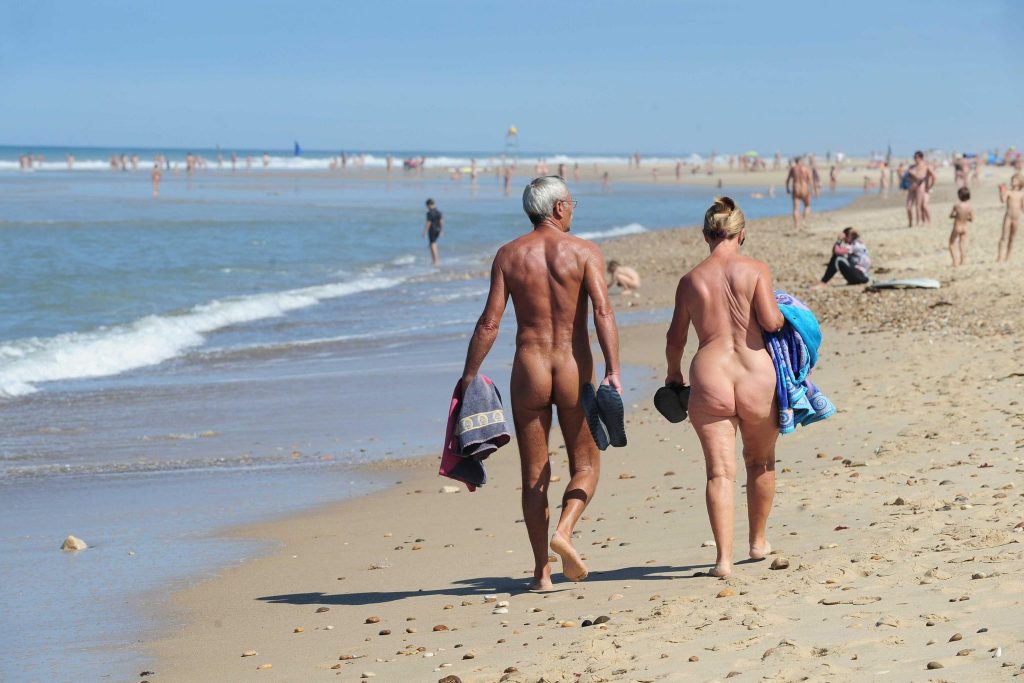 Anything else you'd like to share with our audience?
Like all people, I was born a naturist, but my parents decided differently. So also I was brainwashed that full nudity is a private matter. So also I, like so many others, had to break through my own mental blockade to find out that nudity in public is no big deal at all. The following story is about my first experience in naturism.
On the day of our first experience in 1990 we drove to the Sablière, signed in at the reception as visitors, and went to the place where our friends had their camping spot. They were naked of course. We came dressed, undressed over there, but kept swimming trouser and bikini on. One thing our friends should have told us, but had not done: It is no problem to wear something on a naturist ground, but do not wear swimwear. I will explain in a few seconds. There were too few chairs and I went to the restaurant to borrow one for the time of the visit. That was the moment that I thought 'this is the moment' and I took my swimming trouser off. I do not remember anymore how it felt, but I hold this trouser firmly in my fist as a last lifeline to the safe, clothed world. Back on the camping spot, I remember my wife looking a second time at me, being surprised to see me naked, but no one did say a word about is. After a while, our friends proposed to make a tour over the campground. Oops. Sitting naked in a chair is one thing, but walking around is something different. My heart was pounding violently. Luckily enough I held my swimming trouser lifeline firm in my fist.
Back to the 'better not wearing swimwear' argument now. My wife was wearing a really beautiful and even sexy bikini. It was however the wrong place to wear. If looks could have killed she would have died instantly. So many looks of disapproval when we walked over the campground. I still feel a bit sorry about having her put in this situation. It was for sure not pleasant for her at all. At that moment I did not realize it so much, however. I was too excited myself being naked in public for the first time. We decided to cross the river and to go to the bar at the campground of "La Genèse" on the other bank of the river. Before we crossed the river our woman friend said to me: "Harrie, give me your swimming trouser. I will put in my bag, so you do not have to carry it all the time". Oh no, my lifeline, fully naked, nothing to hide behind, no way back. I gave it to her, but again my heart was pounding almost out of my chest. But then it happened, at the terrace in front of the bar at La Genèse, while having a drink together. All my fear flew away and I felt relaxed, relaxed as never before. A feeling I will never forget. Still after almost 30 years of experience in naturism the outermost beautiful experience in naturism I ever had. I often wonder; will not have all people, not raised in a naturist environment and making the change to, must have such an experience. I do not know of course, but I think it must be. Only a few are not frightened at least a bit for the first time I think. That holiday we visited our naturist friends once more. My wife was not fully in favor, but she accepted my proposal, and that day she undressed. At the far end of the campground and clearly not incredibly happy about it, but she did. I am still grateful to her she followed. And in the end, it was for her also not such a bad experience as she expected before.
A few years later, I got the proof once more that we had made the right choice to choose for naturism. We were once again on the
Sablière
, but this time for the full holidays. My wife was pregnant from our first and I asked her the question if it was not better to visit a textile campground the year after, because of the expected newborn. I still do not know what came over me to ask such an incredibly stupid question, but her answer was a relief: "Do you think I am stupid?".
Thank you so much for your participation Harrie!
Do you also want to tell your story and experiences in naturism? Please get in touch via the CONTACT page! As long as we have people who like to contribute, we can keep The Naturist Talks running!
---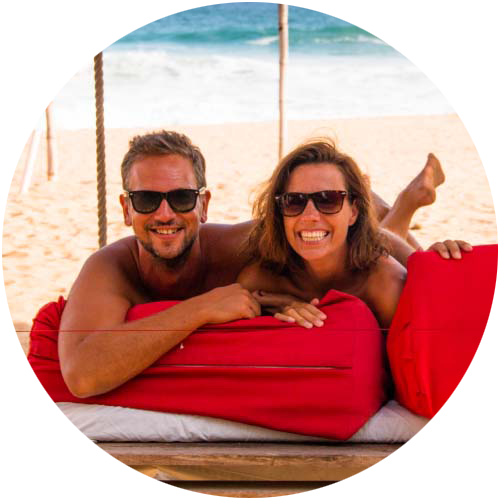 Support Naked Wanderings
Do you like what we do for naturism and naturists? Did we make you laugh or cry? Did we help you find the information you were looking for? Then definitely join our Patreon community!
---