Belgium counts about 10 naturist resorts. Did you guess that? Don't worry if you didn't, even most Belgian naturists don't know this. Most will come up with about two or three resorts, and there's a 95% percent chance that the ones they name are the Athena campsites.
The Athena club was founded in 1955 by Irène and Robert Lambrechts, who were also co-founders of the
Belgian Naturist Federation
. Today, Athena is still a family business and owner of the three most popular naturist resorts in the country.
We had to return to Belgium to get our COVID vaccinations and figured that the time between the two shots was the perfect moment to learn more about naturism in our own country. In the end, we have visited naturist places in all corners of the world but didn't really know all that much about the options in Belgium. The obvious starting point was, of course, at the Athena campsites.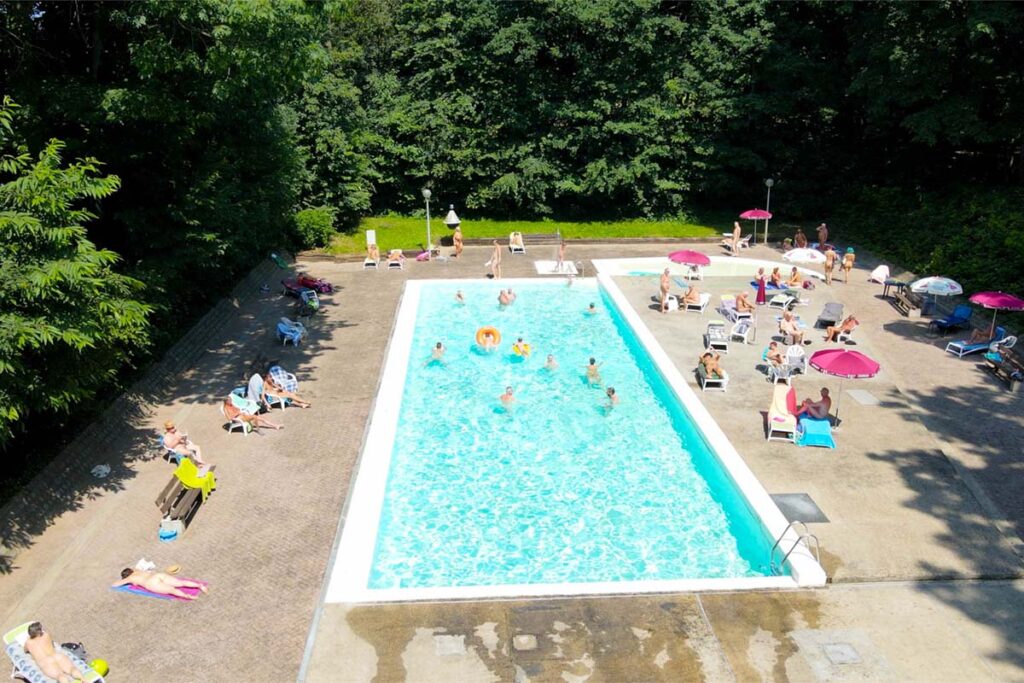 Athena Helios: The active one
If you've visited this campsite two or more years ago, your experience is likely to be very different from what you'll read in the next paragraphs. The reason is simple: A change of management. During the last two years, Athena Helios is being run by a young family who managed to blow a fresh wind through the campsite. They focus a lot on entertaining naturist families – quite obvious, they have their own four children to keep busy at the campsite – and have been very successful in doing so.
We have to admit, we visited Athena Helios on the National Day of Belgium. Not just a bank holiday, but one that Belgians like to celebrate. The result was a weekend full of activities at the campsite. Body painting, a table tennis tournament, and a memorable concert of the
Just Married Band
, just to name a few. Nevertheless, we could feel the young vibe all around the campsite and are pretty sure that this won't be different on any other day.
One of the big advantages of Athena Helios is its location in the green belt around Brussels. It feels like camping in a forest, but at less than 20 kilometers from the center of Belgium's capital. The international airport is only 10 kilometers away, which means that it's actually easier to get there from Athena Helios than from Brussels. Other interesting places to visit nearby the campsite are the city of Leuven, the Sonian Forest, and the Royal Museum for Central Africa in Tervuren.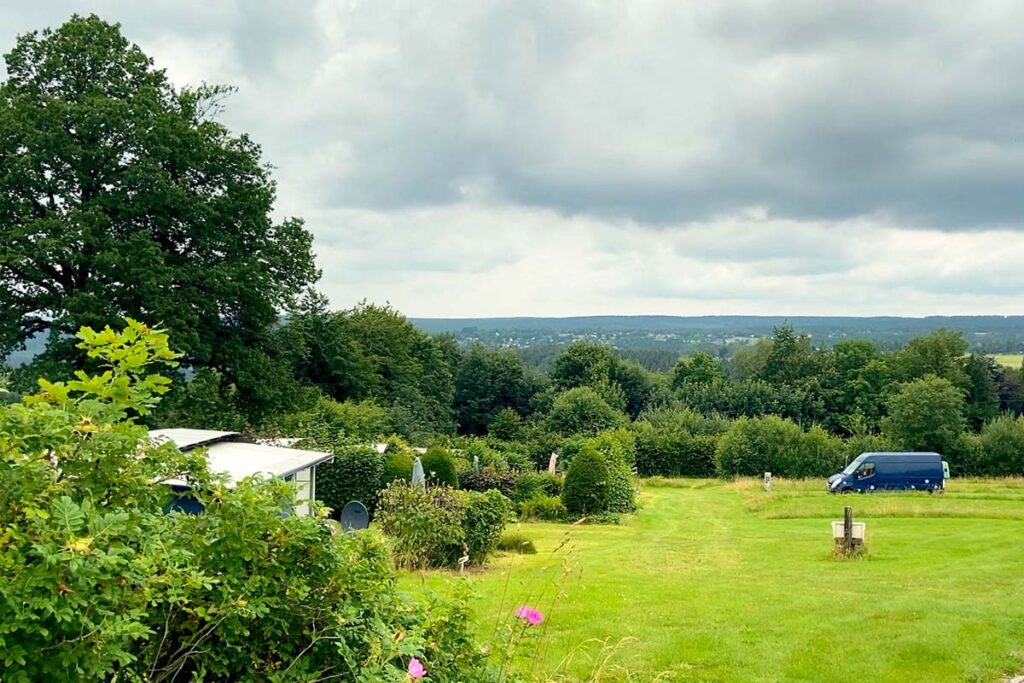 Athena Le Perron: The natural one
Athena Helios may have a forest feel, but for more splendid Belgian nature you'll have to travel further south. Tucked away in the rolling hills of Belgium's East Cantons you'll find Athena Le Perron. To quote one of the other visitors: "It feels as if you're at the largest naturist campsite in the world". In itself, Le Perron isn't all that large, but because it's located on the top of a hill, it gives endless views over the green surroundings and probably the best sunsets that you can find in Belgium.
Nature is definitely the main reason why people choose Athena Le Perron. Not only on the campsite but also in its surroundings. This is one of the greenest parts of Belgium with plenty of forests and hiking or cycling trails. Within a radius of about 20 kilometers from the campsite, you can find some interesting highlights like the Signal de Botrange (Belgium's highest point), the Coo waterfalls (one of Belgium's highest waterfalls, the Plopsaland theme park, typical villages like Malmedy and Eupen, and lots more.
Even if you don't want to restrict yourself to just one country, there are two border triangles nearby. Within less than an hour's drive from the campsite, you can find yourself in the Netherlands, Germany, or Luxembourg.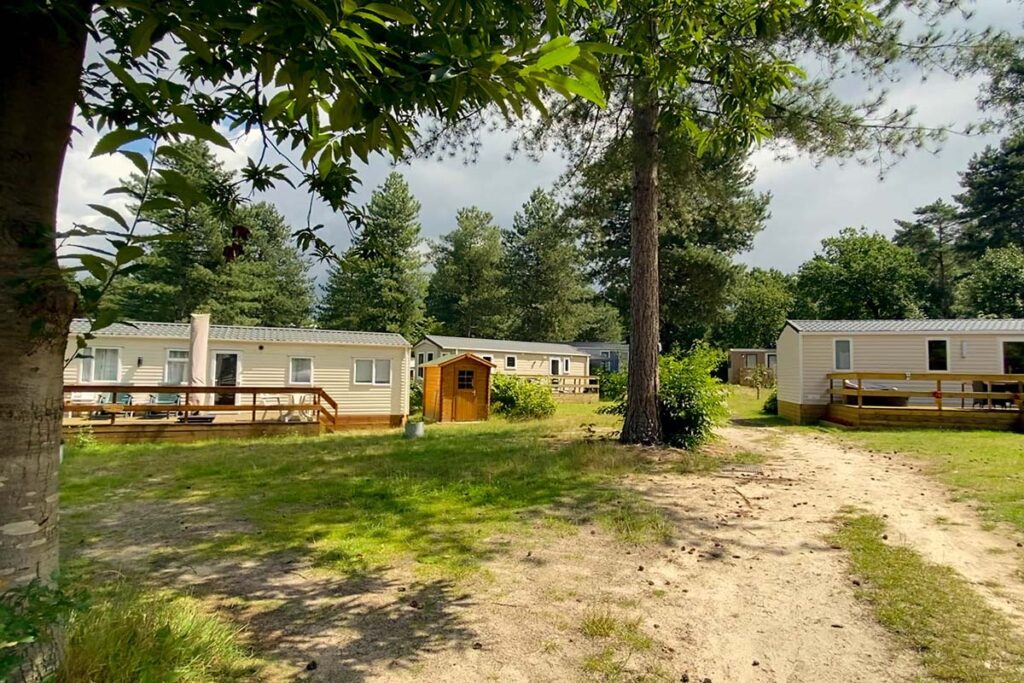 Athena Ossendrecht: The fancy one
Here's a fun fact: The largest and most popular naturist campsite of Belgium is technically located outside of the country. Athena Ossendrecht lays right next to the border between Belgium and the Netherlands, but on the Dutch side. Since this is the largest of the Athena resorts and is often considered the crown jewel of the group, we and probably every other Belgian naturist just claim it as our own.
We had already
visited Athena Ossendrecht back in 2018
but did feel quite disoriented when we arrived. This place was not exactly how we remembered it. During the last couple of years, there had been several investments, especially in terms of rental accommodations. With a variety of mobile homes, glamping tents, and the brand new cozy Coco Sweets – in which we stayed – there's is something for every comfort need and budget. This puts Athena Ossendrecht on the same level as plenty of other naturist resorts in Europe. In fact, on a sunny day, you might imagine yourself on a campsite in the south of France instead of in Belgium (or the Netherlands, if you insist).
The campsite is located right near the Kalmthoutse Heide, one of Belgium's greatest natural parks, which makes it an excellent base for natural hikes or cycling trips. At a 20 minute drive, you can find yourself in Antwerp, one of Belgium's most vibrant cities. If you drive in the other direction, you're likely to end up on one of the Dutch nude beaches.
Summary
Belgium may not be at the top of Europe's most popular naturist destinations, and we only visited three of the ten naturist resorts, but we can honestly say that we were happily surprised about what our own country has to offer for the naturist traveler. Not only did we find nice naturist resorts with lots of friendly and welcoming people, but we also found a variety of which even we didn't know existed.
---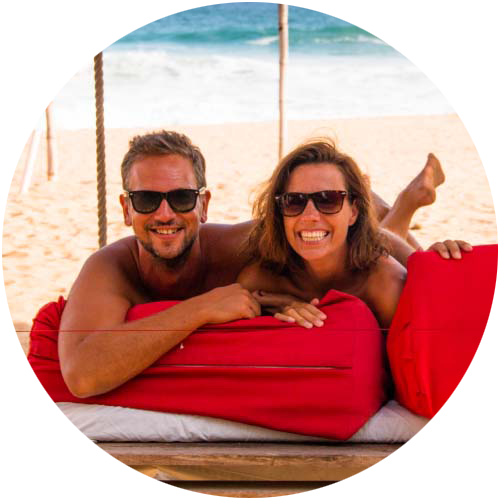 Support Naked Wanderings
Do you like what we do for naturism and naturists? Did we make you laugh or cry? Did we help you find the information you were looking for? Then definitely join our Patreon community!
---