Many naturists will tell you that their nude lifestyle means a lot more than just being naked. A lot of others will say that the nudity is pretty much the only important thing in naturism. These others are often called "nudists" although today in the 21st century both the terms "nudist" and "naturist" became very interchangeable. One can't deny though that naturism includes the word nature and although while being naked you're at your most natural state, there's something more to the term than just that.
The international accepted definition of naturism, defined by the
INF-FNI
, includes that naturism is "a lifestyle in harmony with nature". Which is often translated to respect for nature as being one of the pillars of naturism. From our travels around the world and the many talks we've had with different naturists and nudists we learned that even those who identify as naturists just for the sake of being nude somehow also value this respect for the environment. It's not that they will spend every free minute of their lives picking garbage from the side of the road, but when at the nude beach they're likely to put at least their own trash in a garbage bin. Which is one of the reasons why most nude beaches are often much cleaner than the surrounding textile beaches by the way.
What's this link between nudity and nature? And might there be a spiritual aspect as well?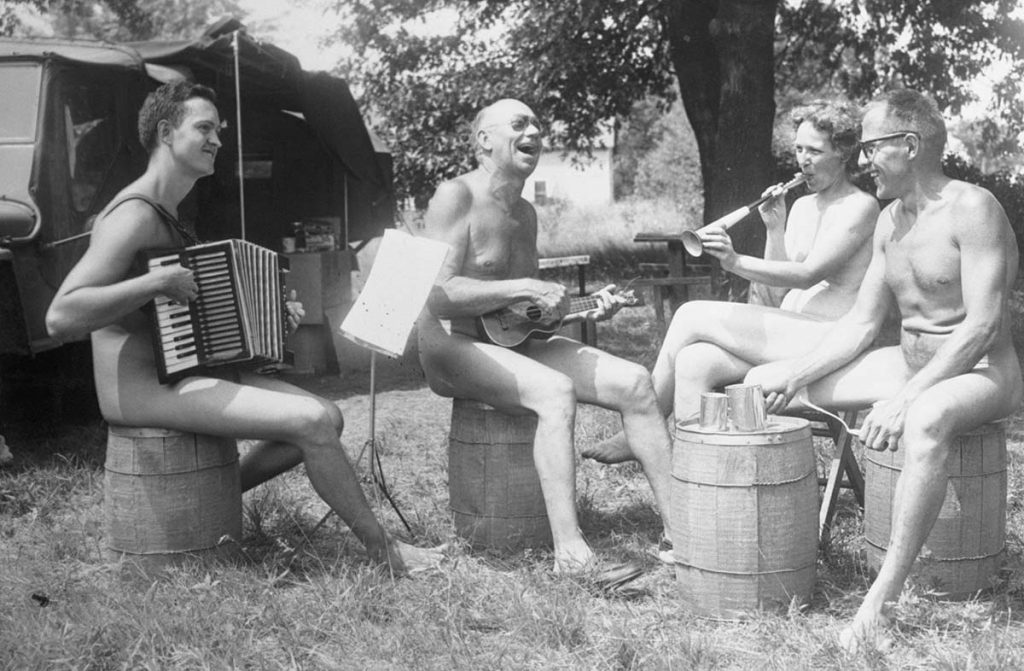 A very brief history of naturism
Back in the day, more than a century ago, a group of people in Germany decided to spend some time together in the nude. The terms FKK / Freikörperkultur (Free body culture) and Naktkultur (Nude culture) were the first names of what we define as naturism today. This started with the idea that there's no better way to fully absorb vitamin D, which comes from sunlight, than completely nude. A very logical theory if you ask us. While sunshine is already natural, it didn't take long before other aspects of nature got involved in the naturist movement. Vegetarianism was the norm and the (re-)connection to nature became an important part of the lifestyle.
More than that, the psychologic advantages of social nudity also began to trickle through.
What the Germans discovered in the early twentieth century was already known by indigenous tribes all over the world from many centuries before. They had already found out about some of the advantages of clothing. Animal skin proved to be pretty comfortable during cold winters and some kind of armour did help against stingy plants and attacking animals. But the everyday dress code was often no clothes at all. This remained pretty much like that until the "civilized" western colonists set foot on the foreign grounds and were all freaked out about the naked people. "Oh my God! A naked woman! Everyone close their eyes quick!", we imagine them screaming.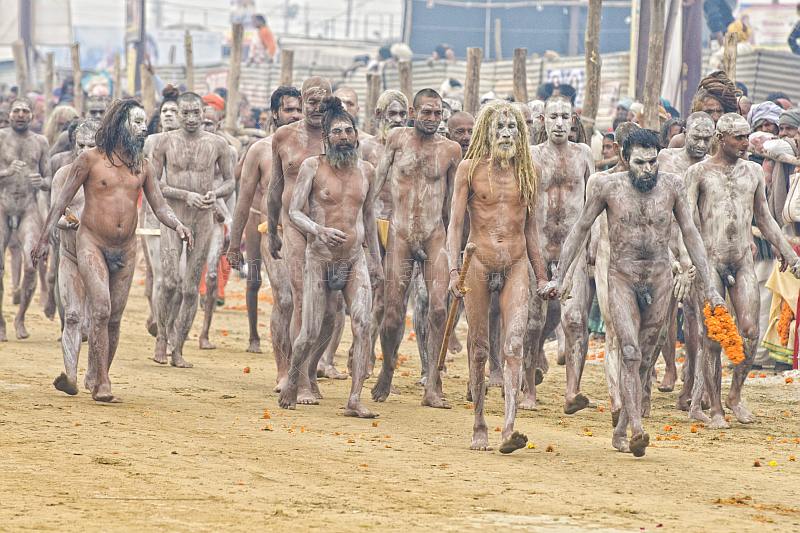 Nudity in ceremonies
While the Western world got used to get all dressed up to go to church, in many other parts of the world the exact opposite happened. We don't know the history and habits of every indigenous tribe of course, so in order to not tell you too many lies we'll focus on the north-east of Brazil. Why? Well, because we were part of it, during our stay at
EcoParque da Mata
in the Brazilian Bahia state.
More than just the other naturist camping, EcoParque is also recognised as a holistic center. Now we have to admit that we're not exactly the most spiritual persons in the world but we do find it an interesting subject. Especially in this place, which very much makes the link between nudity and spiritualism.
We participated in several of the ceremonies that were organised at EcoParque and not only is nudity allowed, it's also encouraged. A Temazcal ceremony is an easy example because a Temazcal is the indegenous version of what we call a sauna. But also the other ceremonies which had nothing to do with hot steam rooms were (back in the day by the Indians but also now at EcoParque) practiced in the nude.
"Yeah… but it's a nudist place… of course it's in the nude", some of you might think. But that was certainly not the only incentive of the participants. While we were there, there was a holistic retreat going on and none of the partakers were actual nudists. How can we be so sure? They wore clothes the whole damn day at a place where they were allowed to be naked and the temperatures easily went above 35°C (that's almost 100° Fahrenheit).
Anyway, they were clothed all day but did undress (well, most of them) for the ceremony. Those were people with much more spiritual knowledge than ourselves.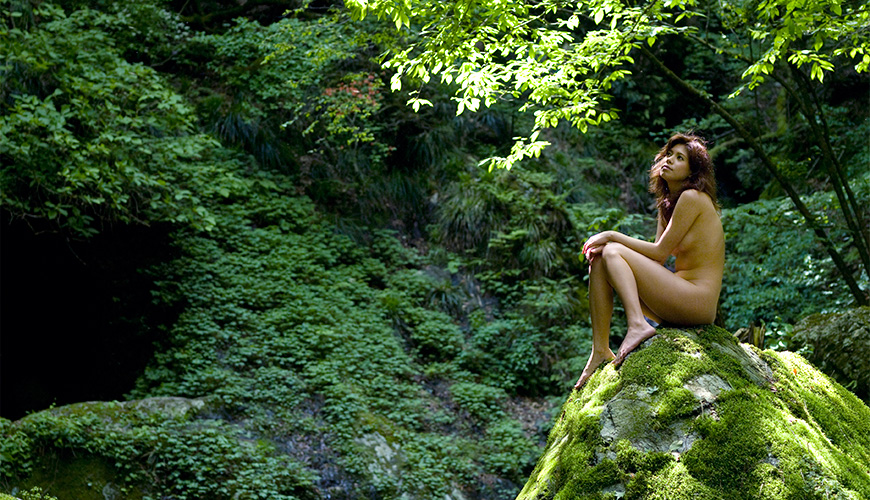 Nudity, Spirituality and nature go hand in hand
Why did the indigenous people choose to attend the ceremonies naked? We're quite sure that there are some very decent scientific essays written about this subject but it seems pretty obvious: To get closer to the Gods. Clothes are nothing more than an artificial layer which protects you from outside forces. Do you want to prevent that attacking jaguar to get inside your body? Very much! But the holy spirit… rather not.
Now here's an interesting fact: In these regions (as in many others), people believe in many Gods which are very much linked to natural phenomena. The number one is Pachamama, Mother Earth.
See where we're going with this?
By getting closer to the Gods, they also get closer to nature. Because God is nature. Or nature is God, depending on how you look at it.
The 21st century western naturist
We've said it before and we'll say it again: we're not the most spiritual people in the world. We weren't before we visited
EcoParque da Mata
and we still aren't today. But that doesn't take away the fact that we clearly noticed how nudity, nature and spirituality are closely linked for the tribes in Brazil and have been like this for many ages.
What can we do with this as the modern age Western naturist?
Engaging in naturism is a step out of your comfort zone and a step into a completely new way of experiencing normal aspects of life. Being nude on the beach is just not the same as wearing even the smallest bathing suit (and believe us, we've seen some small bathing suits in Brazil). Naturism takes away certain blinders from our eyes. By taking off our clothes we don't only show more, in a way we also see more. And here we don't mean the naked bodies of others.
It makes us more open towards the world around us. The social boundaries drop and we connect easier to others. The wind that passes by our body and the grass between our toes make us feel nature in a way that would never happen wearing a shirt, shoes and jeans. And if you happen to be at some traditional ceremony in north-eastern Brazil, you do feel the energy. Believe us.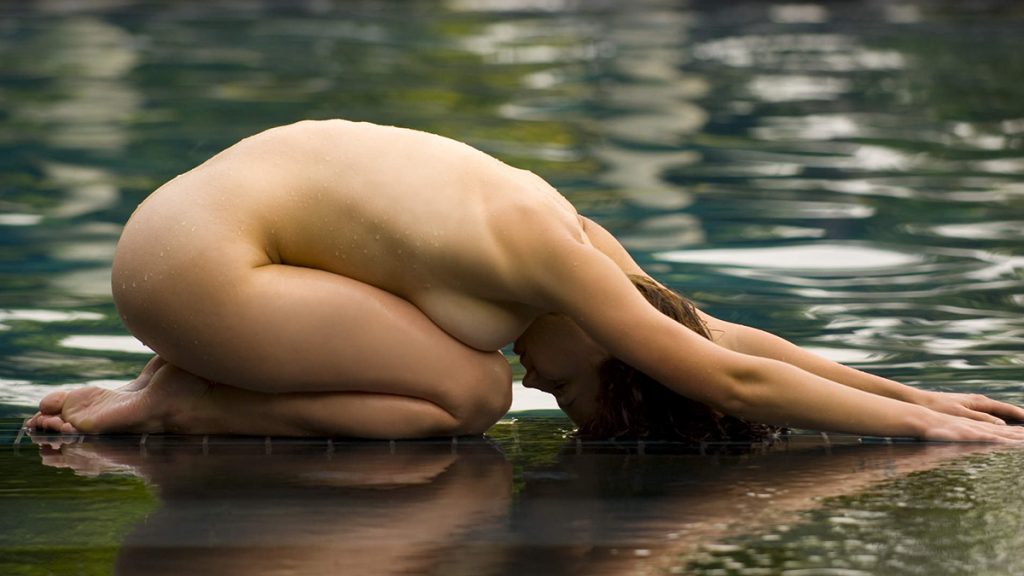 Let's all get spiritually nude. Or not.
We are completely aware that much of the above might sound like a bunch of nonsense coming from the mouth of an old hippie who's been smoking way too much pot. If someone else had written this blog post we might think exactly the same. We can only say that you should have been there.
It's not a coincidence though that several other spiritual activities are picking up on nudity as well. Of which
nude yoga
is probably the most famous one today.
What you do with all this is completely up to you. History seems to teach us that there is some link between nudity, nature and spirituality and there is a bit of that in all of us. For some the nature aspect may be more important, for some the spiritual aspect, for some the social aspect and for some it's mostly the nudity. But one activates the others both in ourselves as in everyone else as between each other. Intergalactic naturist chemistry, so to say.
Yeah, we know, that last part was pretty hippie-ish as well. But think about it.
Picture credit: The photos in this post are coming from Google and Twitter. If you find one of yourself and you don't want it to be on our blog, let us know and we'll remove it.
---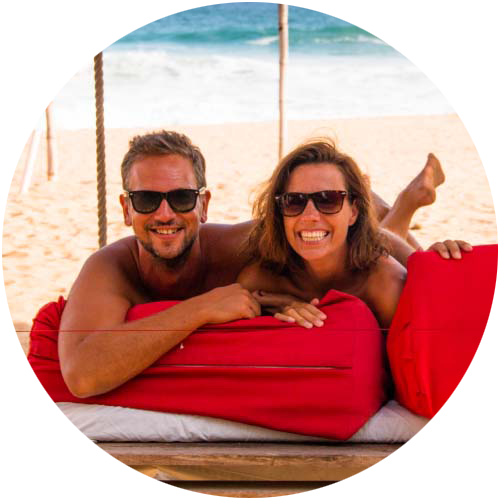 Support Naked Wanderings
Do you like what we do for naturism and naturists? Did we make you laugh or cry? Did we help you find the information you were looking for? Then definitely join our Patreon community!
---