Sounds strange doesn't it?
Now that you've been feeling free as a bird on the nudie beach, Nick and Lins suddenly start talking about dress codes… What's that all about?
Nick hates dress codes, whenever we're invited to a party or event that requires a dress code he'll try to avoid going. There's only one exception: the birthday suit.
Did you notice the word "suit"?
Well, many first time nudists have a lot of questions what this birthday suit should exactly look like…
Clothing
Before you visit any nudist place it's interesting to check whether it's clothing optional or clothing prohibited.
In a clothing optional place you can decide to keep your clothes on for the day, or just take your top off or whatever you feel like. However, if you never take any clothes off (and neither does anyone with you) you might be frowned upon. Some nudists don't care at all what others are or aren't wearing, but others will find it suspicious that you never show a bit of skin and may think you don't belong there.
Clothing optional places are perfect though for beginning nudists who like to take it slow, for couples where only one is a nudist and for families with teens.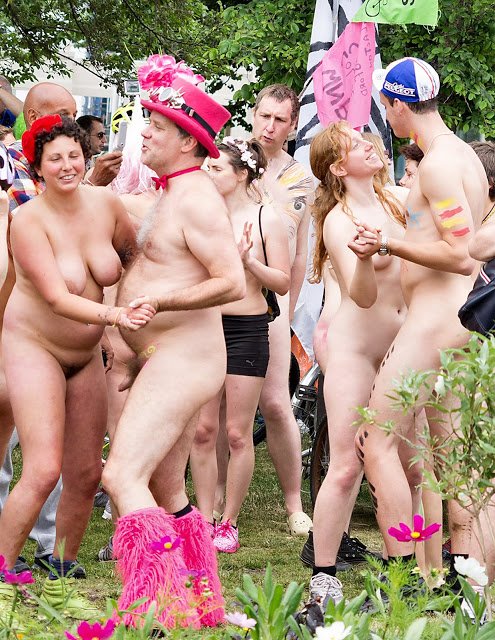 In a clothing prohibited place the general rule is that you take off your clothes as soon as you arrive and only put them back on again when you're leaving.
Of course there are some exceptions to this rule.
When it gets too cold outside it's perfectly normal to put on some clothes.
When there's a restaurant onsite you will often be asked to be clothed for hygienic reasons.
Most women will wear underwear or bikini bottoms when they have their period.
And also for teens it's often allowed because they're struggling with their bodies at that age.
Body decoration
There are lots of discussions going on the internet whether or not it is /should be allowed to have body decoration.
In the past, let's say more than 30-40 years ago, many naturist camps had a strict guidelines. You shouldn't be smoking, drinking alcohol, using drugs, eating meat or have any kind of body decoration.
But times have changed.
These days nobody cares anymore about a couple of tattoos, many people have them and those who don't got used to seeing them. Although it depends a bit on which tattoo and where you've put it.
If you have an elephant's face tattooed above your penis you might get some stares.
The same thing counts for piercings.
Genital or nipple piercings are sometimes seen as something sexual and with the whole "nudism has nothing to do with sex" thing, some people say it's something for swingers which should be forbidden on nudist sites.
Another thing is that some people will say that nudism is about equality and jewellery (and the worth of it) divides people.
As you see there are pros and cons. Anyway, Lins has a belly button piercing she never takes off and we haven't had any complaints about it.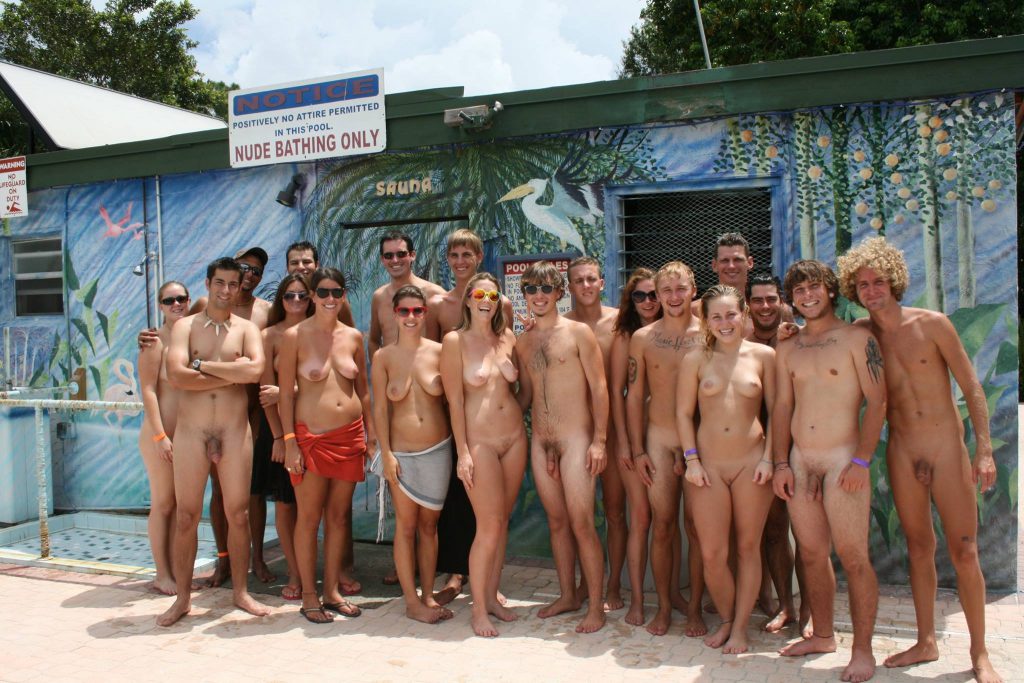 To shave or not to shave
That's another question many nudists ask themselves.
"Naturism is all about letting nature its way, so should I go for the bush?"
"But the bush is so 19th century, I really should do some trimming"
"Or maybe I'll go for the Brazilian"
"Or the landing strip"
"What's wrong with bald actually?"
Some research about the place you're going will help you a lot further in your choice.
If you go to a naturist camp deep in the woods with no wifi and only electricity between 6 and 9 PM, where people go to be closer to nature, the bush will be your best choice if you don't want to stand out.
But in the fancy coastal nudist resort you'll notice that most women and men will be completely shaved.
If you're asking yourself this question, you're forgetting one of the pillars of nudism: It does not matter what you look like!
Once you start going to several nudist places you will be amazed by the different styles of pubic hair. Next to the ones above there's also the triangle, the heart, the butterfly, the moustache, the exclamation mark and many many others.
It does not matter!
Do you care about how to "dress" when going nude?
Do you have any good or bad experiences with a certain "style"?
Naked Wanderings' Complete Guide for the First Time Nudist ebook

Do you still have questions about nudism or naturism?
Are you looking for even more tips and tricks?
Our ebook will be the perfect resource for you!

Learn More
Picture credit: The photos in this post are coming from Google and Twitter. If you find one of yourself and you don't want it to be on our blog, let us know and we'll remove it.
---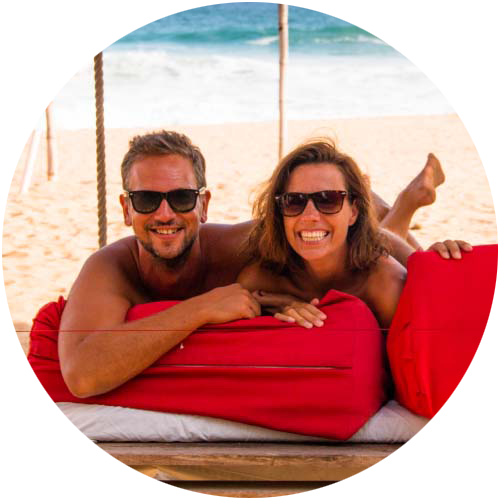 Support Naked Wanderings
Do you like what we do for naturism and naturists? Did we make you laugh or cry? Did we help you find the information you were looking for? Then definitely join our Patreon community!
---