We thought about using the words "cheapest naturist destinations" in the title of this blog post, but what is cheap? For those of you who are used to visiting all-inclusive clothing-optional resorts in the Caribbean, $250 a night might seem pretty cheap. While others who prefer camping holidays will find $50 quite expensive. Nevertheless, there are places in the world that tend to be more economical than the average naturist resort. If your upcoming travels will be on a limited budget, you might want to consider these.
Zipolite, Mexico
It's not a coincidence that we thought about writing this blog post when we are visiting Zipolite. Nude vacations in Mexico are often immediately linked to the Rivièra Maya at the Caribbean coast. Resorts like
Hidden Beach
and
Desire
pop up in your Google search results, and although these are amazing places, your wallet might not be too happy with their prices.
Zipolite, at the Pacific coast, is much more budget-friendly. It's Mexico's only official nude beach and clothing optional accommodations in town can be found for as cheap as $25 per night.
Hotel Lyoban
and
Hotel Neptuno
are good examples of this. Even the more high-end resorts like
Hotel Nude
,
Villa Aikia
and
Casablanca Guest House
barely reach $100 per night in high season.
Nude camping in California
It's often said that naturism can be pretty expensive. A bit of a weird idea, when you think about it. But since the uprise of naturist traveling and the often lack of facilities for naturists, those who do run a naturist resort can often ask pretty much whatever they want. An exception to this rule might be some naturist campings in the southern states of the USA.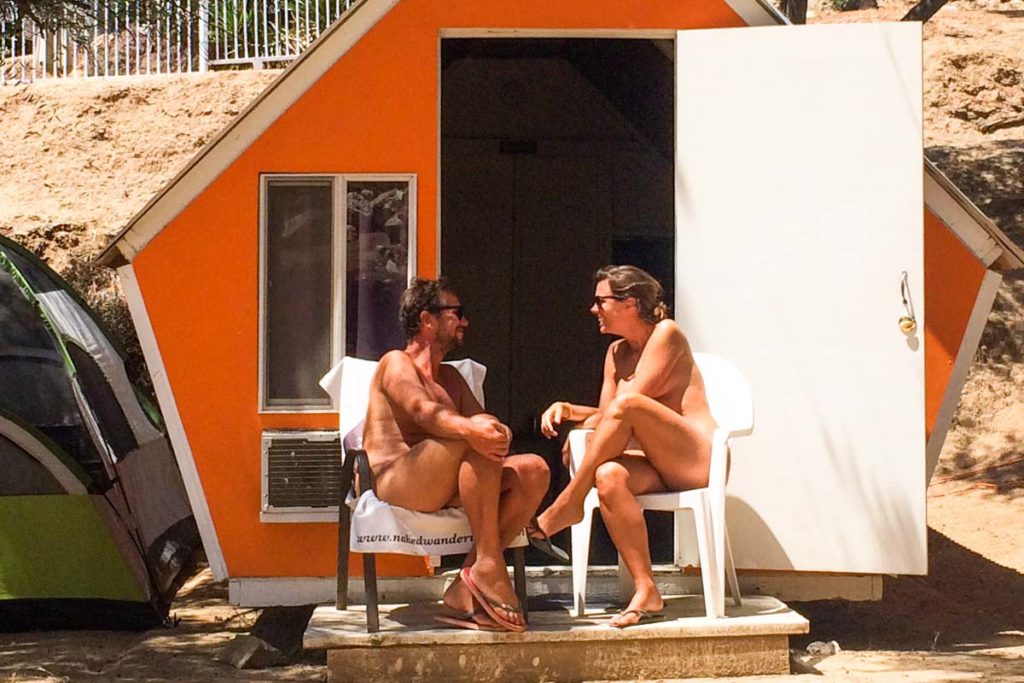 The prices at
Deanza Springs Resort
near Jacumba, for example, start at $10 for a tent pitch and $17 for an RV pitch. Nearby textile campings often charge double or triple that price. Also at other nudist campgrounds like
Lupin Lodge
near San Francisco, for example, camping pitches are found for less than $20 per night. In other words, if you want to camp on the cheap in California, it's better to drop your clothes.
A variety of naturist options in Portugal
Few people know this, but Portugal is one of the most economical southern European countries to travel to. Especially if you avoid the tourist hotspots like Lisbon or the Algarve region. A nice dinner for two with a bottle of wine won't set you down more than 30-40 euros. A beer can be had for little more than a euro and your morning coffee will barely be noticed on the bill. Because of the excellent national roads, it's most of the time even possible to skip toll highways.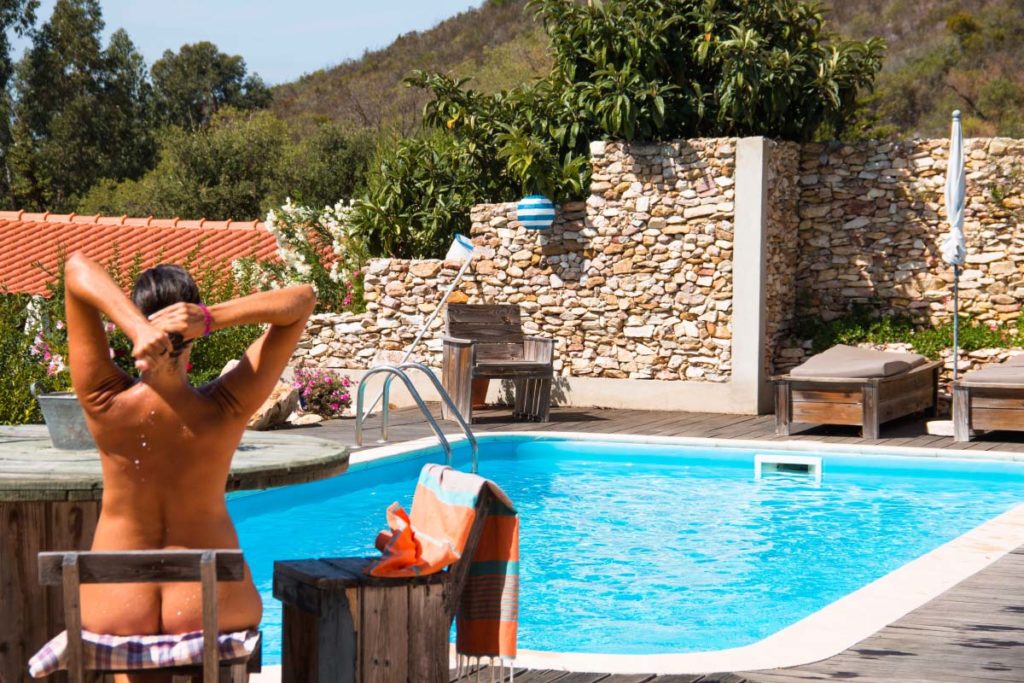 Also the naturist accommodations in Portugal will not have you end up broke after your holiday. A night of camping at the beautiful naturist camping
Quinta do Maral
won't set you down more than 20 euros, even in high season. A night in one of the luxury villas of
Samonatura
barely costs 100 euros. For that price, you won't even find a small bungalow in southern France.
Massarandupio, Brazil
Brazil only has a handful of naturist resorts and appears to be one of those countries where business owners have understood the value of nude travelers. Naturist resorts in Brazil definitely aren't as expensive yet as European places, but for Brazilian standards, they're not cheap either. Especially the beach resorts like
Tambaba
and
Praia do Pinho
are pretty expensive.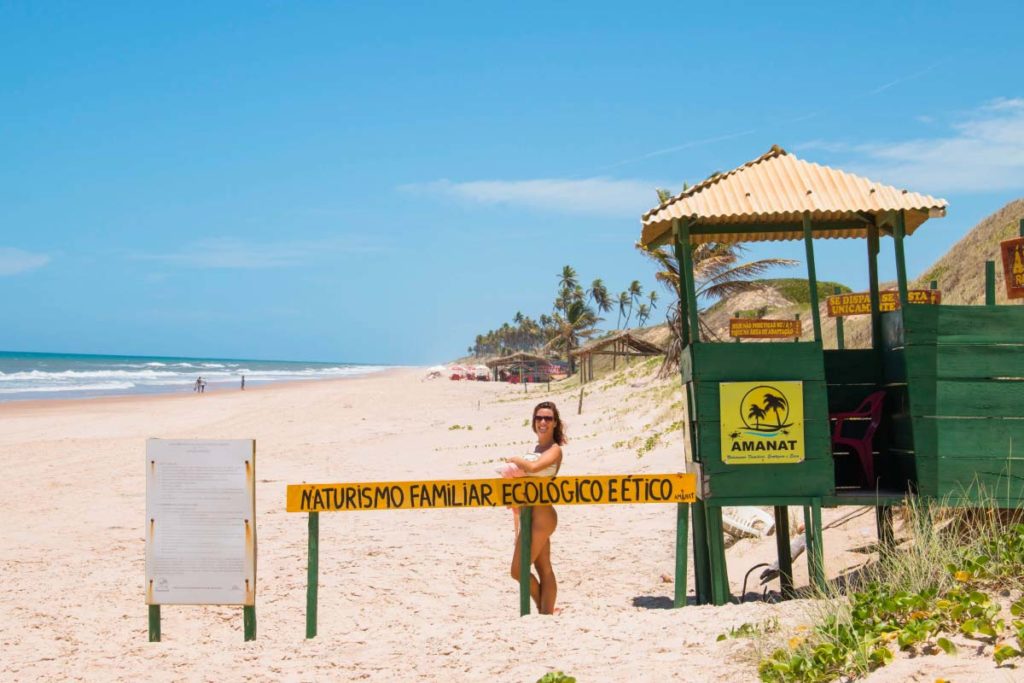 One Brazilian nude beach town near Salvador is the exception that makes the rule. Not only is Massarandupio one of Brazil's finest nude beaches, but the handful of naturist resorts in town can also definitely be called economical. We recommend
Ecoparque da Mata
, but there are others to be found a bit closer to the beach. Just keep in mind that there are also some "liberal" resorts, meaning that the
evening activities can get pretty steamy
. Try to avoid those, unless if that's your thing.
Going nude in the Caribbean doesn't have to be expensive
The Caribbean islands are a favorite winter getaway for many North Americans and Europeans, but the best-known clothing-optional resorts are way out of the league for the budget naturist traveler. We're talking about many hundreds of dollars per night here.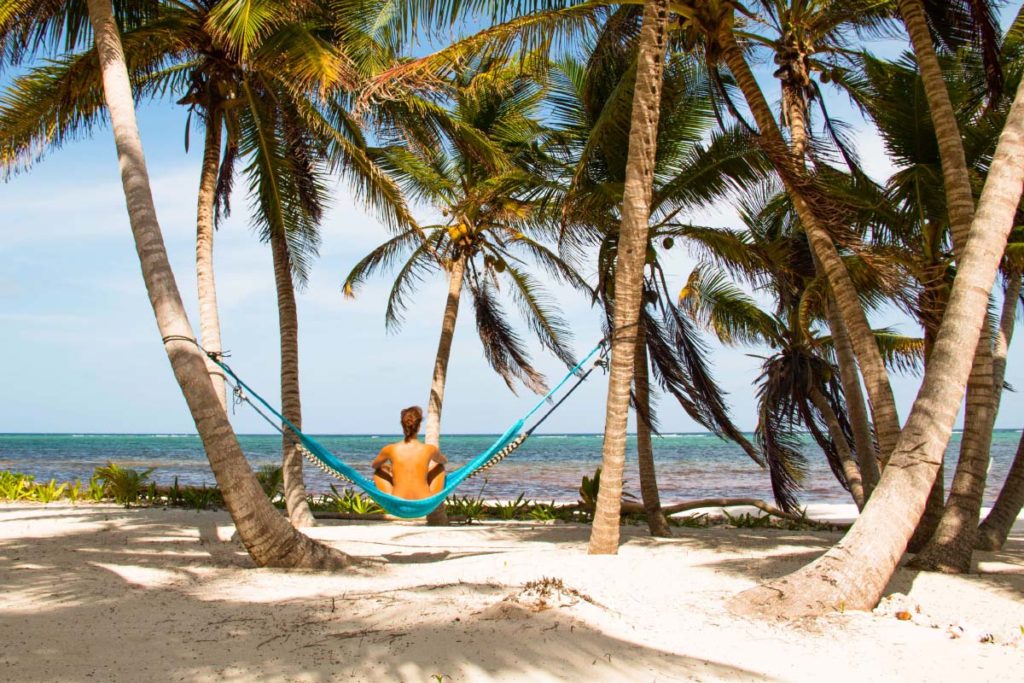 Luckily, there are some budget options as well. You just need to know where to find them. The prices to rent a house at
New Cambium
in the Dominican Republic range between $40 and $100 per night, depending on the size and the season. Room rates at
The Natural Curacao
in Curacao start at less than $50 per night.
Dos Iguana
in Bonaire has rooms starting at little more than $100 per night. And at
Le Mirage
in Jamaica, a country known for excessive accommodation prices, you can also get a room for $100.
A nude vacation to the Caribbean has never seemed so close.
Naked in Thailand
If there's one vacation destination in the world where nude holidays are really booming the last couple of years, it must be Thailand. Since we've visited the country back in 2018, the number of naturist resorts has nearly doubled. Add to that a relatively low cost of traveling and excellent weather year-round and it's not hard to see why Thailand is becoming the next big nude vacation destination.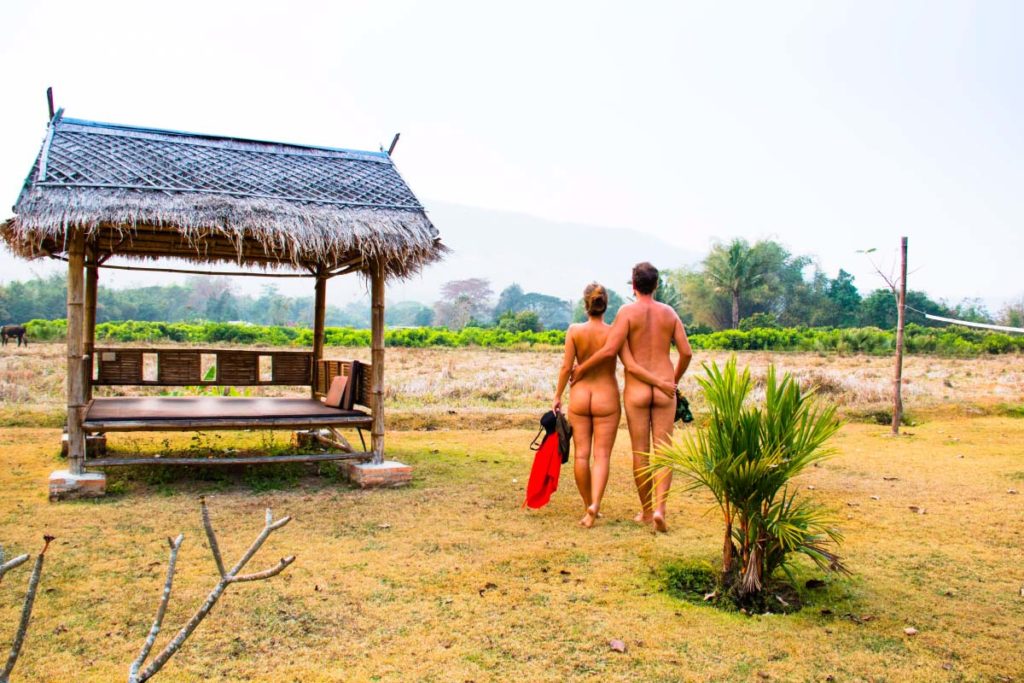 Most naturist resorts in Thailand have accommodation options for less than $100 per night and even the rates of more exclusive rooms or bungalows rarely reach $200.
Nude in Nature
Probably the cheapest option of all is going for the "nature" in naturism. In lots of countries around the world, it's possible to camp in the wild and if you manage to find a secluded spot, you basically earned yourself a free naturist vacation. Another option would be to aim for nude beaches instead of naturist resorts. Especially in countries where the resorts are rather scarce and expensive, a beach vacation might be a much more economical solution. You won't be able to spend your days 24/7 in the nude though. But if you're willing to give that up, you can find yourself the
most economical hotel
or camping near any possible nude beach.
---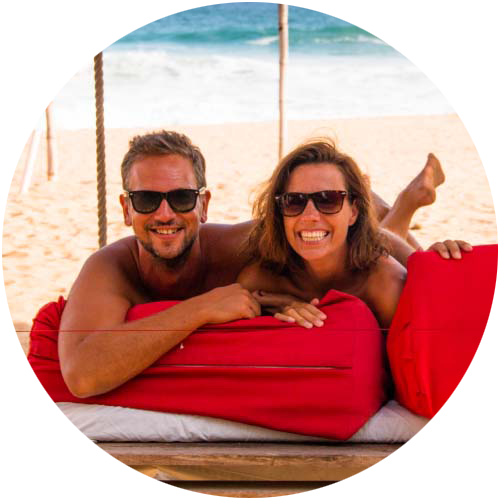 Support Naked Wanderings
Do you like what we do for naturism and naturists? Did we make you laugh or cry? Did we help you find the information you were looking for? Then definitely join our Patreon community!
---