If you're following our travels regularly, you already know that our "
Naked Wanderings on the road
" project often becomes a real rollercoaster. No matter how hard we try to build up a stable itinerary, we tend to wander into one surprise after another and plans keep changing because of the opportunities that are thrown at us.
And we LOVE it.
If you think that we're having breakfast with The Donald at the moment, we may have set you on the wrong path. The invitation we had received came from Hector Martinez, the brand new president of the
Mexican Nudist Federation
, who lives with his girlfriend Andrea in Guadalajara and invited us to spend some nights on his couch and exchange some ideas.
So there we were, flying from Los Angeles to Guadalajara and at about 1:30 in the morning a naked 26-year-old guy embraced us and welcomed us into his house.
Not only does his age make him a special president of a nudist federation but also his ideas and dreams. While sharing a couple of beers one night, we thought it was the perfect moment to pick his brain.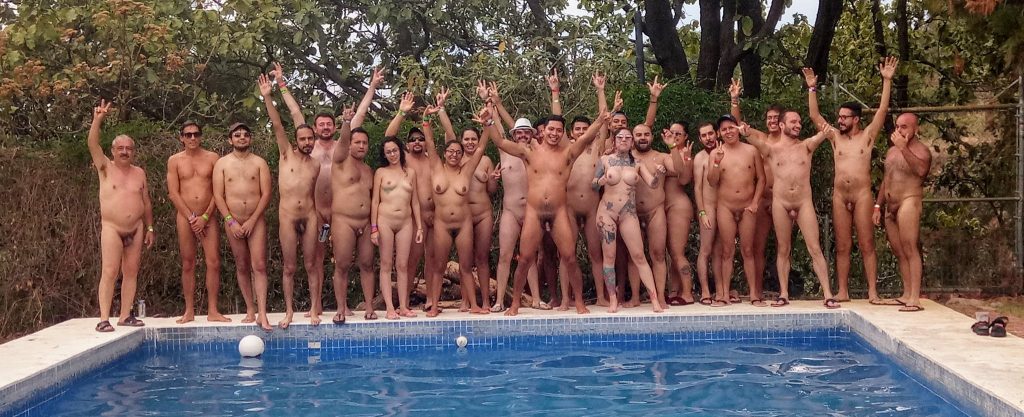 Hector, how would you define nudism personally, and do you think it's different in Mexico than in the rest of the world?
Nudism to me is the art of being yourself with others. By getting completely naked among others, sometimes even strangers, you are expressing your true nature. There is no hiding behind artificial layers, what you see is what you get, the real deal. By engaging in nudism you are able to be your true self.
I believe that this idea is universal but there is a difference in how people engage in it. The average Mexican or even Latin American has never heard about social nudity, so there is little to no inheritance of cultural baggage. People have no expectations about the lifestyle and I see this as a big advantage because I can literally start from a blank page. What I found when I started the NNG (Naturaleza y Nudismo Guadalajara) was that people were curious and interested when I told them about nudism and they seemed to be very receptive. I believe that this is mostly because they don't make associations with any historical definition of the nudist culture.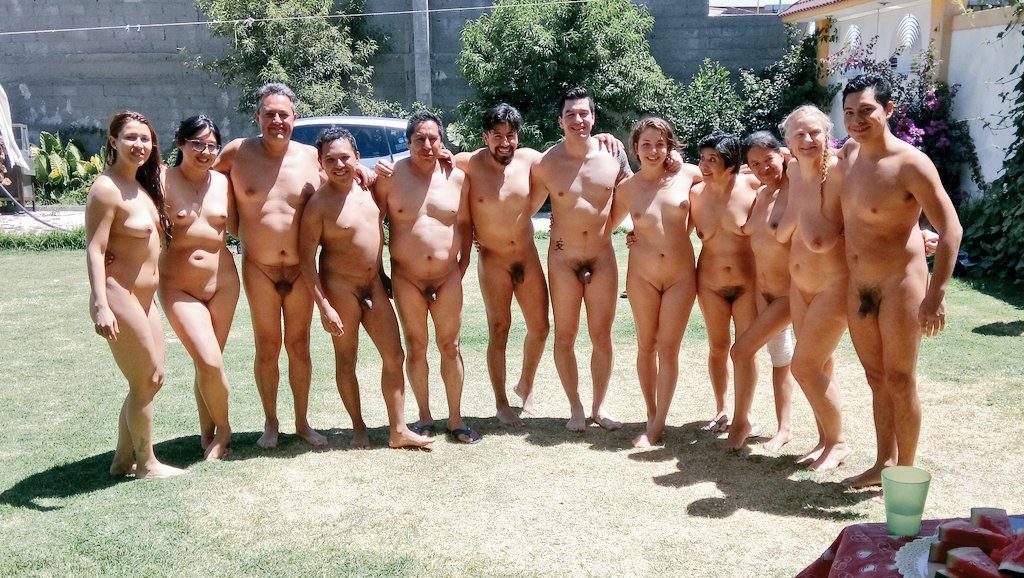 You've started Guadalajara nudists from scratch, why was that?
My first encounter with social nudity was the World Naked Bike Ride of 2014, I participated out of curiosity and immediately knew that I loved it. I loved being naked and I loved the social aspect of it. The idea of having to wait another year for the next WNBR was unthinkable, but since there was no other place in or around my city to do fun naked things or socially interact with other naked people, I only saw one option. Start a club myself.
Other than that, I also wanted others to experience the same feeling I had, I became passionate about the idea and figured that as a student in political science the idea of working as a volunteer was rational. So it wasn't a big step to do the same for something I truly believed in. NNG was born, first at my own house and as the group grew bigger we moved our activities to other places.
And then you thought "What the heck, I made it this far, I could as well run for president of the national nudist federation"?
The more I learned from organizing events and gaining an audience for NNG, the more areas of opportunities I saw, both locally as on a larger level. I felt like I could really contribute to make a difference and help nudism in my country grow.
There are some interesting opportunities of having a young leadership, our generation didn't inherit the same reality as the generations before us and we don't perceive things the same way.
Basically I'm not doing – or planning to do – many things differently, the difference will be in who's doing it. I will try to attract people like me, I'm young, I understand youth, I think like youth and I have the same values. The current generations are born with a different mindset, they are more empowered and have difficulties relating to nudism as we know it today.
I believe that by using new ways of communication I can bring the message to them. Instead of through magazines and newsletters I prefer to communicate via YouTube and social media, which both are how youth identifies and express themselves today.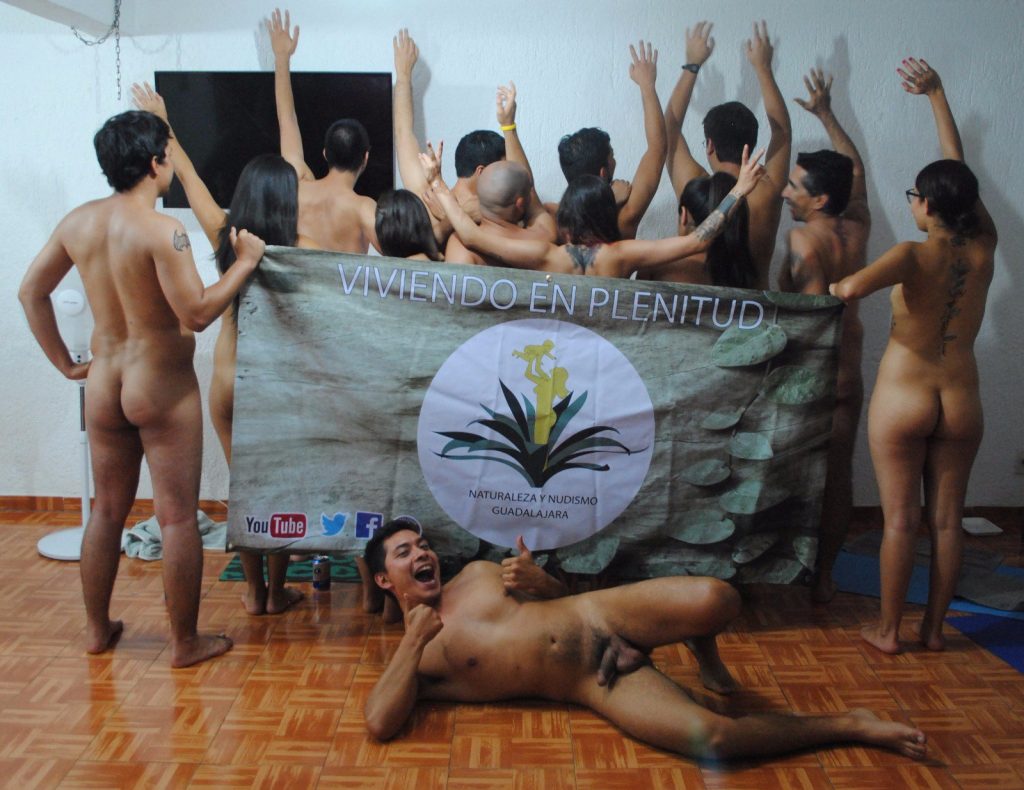 What do you like the most about being president and aren't you afraid that it might get a bit boring after a while?
I like the fact that my opinion counts and matters, which is a strong virtue and I am well aware that I will have to be careful with this. By becoming president of the Mexican federation I hope that people will take the voice of my generation and the next ones seriously, that people will start taking youth into consideration. I will be representing something much larger than myself.
The greatest satisfaction about promoting something is seeing that it pays off and that people are having a fun time. I enjoy going to events and not having to worry about things too, but it doesn't give me the same level of satisfaction. The best example may be our festival in March in Guadalajara, the fact that everyone had a good time made me enjoy it so much. So therefore I don't think that this could ever bore me.
In the end, my goal is to pass on the microbe. To continue promoting naturism through non-traditional settings and to inspire people.
Which tips would you give other young nudists who would like to matter more in the community?
You don't have to become president of this or that federation to do something or to make a difference. Start small, set your goals, build an audience and go for it! Think out of the box and gather creative ideas. Do what you want to do and don't care too much about what the rest has to say about it. If YOU believe in it, that's the most important.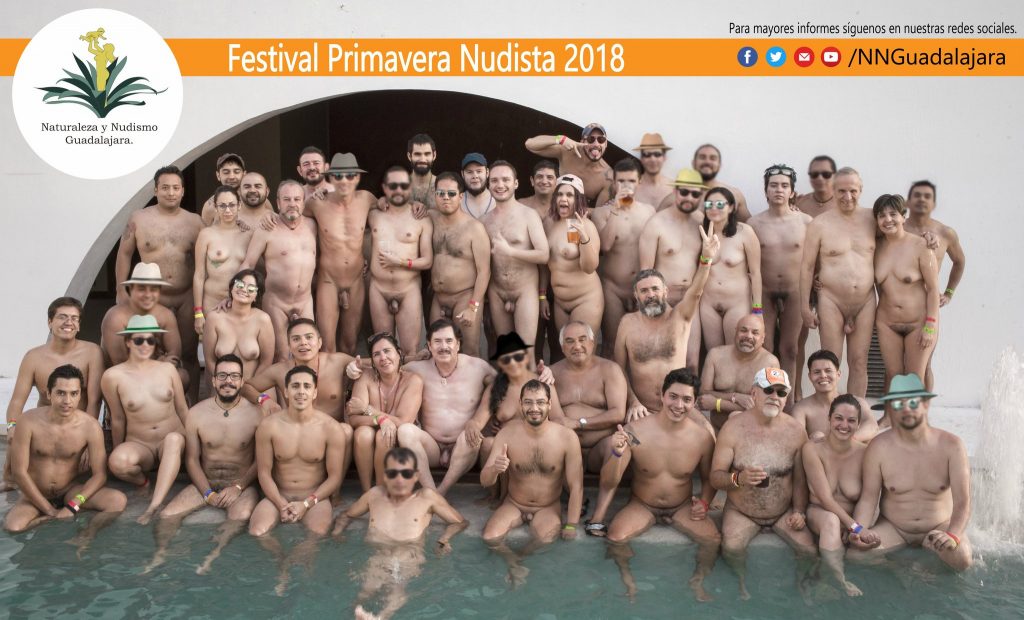 Alright! You've gotten us excited, we're sure that many more will follow. We've started this little interview with a quite generic question, let's finish with one too.
If you could change one thing about nudism as it's known today, what would it be?
One thing I dislike very much about nudism today is the whole shame culture and how some federations keep feeding this by not taking action about it. I want to inspire people to take ownership, to feel proud about who they are, what they do and what they believe in.
I want to fight for equality, being a nudist and enjoying social nudity is a human right and I won't tolerate any discrimination against nudism.
In total, we have spent four full days with Hector, long enough to get an idea about who he really is and to be sure that he'll put his money where his mouth is. During our last day we joined one of the NNG events and there we could see with our own eyes that's he really is attracting a much younger audience than what we've been used to at other places around the world.
Other than that, this year will be the first time that
Mexico
will be present at an INF-NFI World Congress! Talking about making a change…
Naked Wanderings' Ultimate Guide for Nudism in Mexico ebook

Are you looking for great nudist and clothing-optional resorts in Mexico?
Are you looking for the best tips for a nude vacation in Mexico?
Then our ebook will be the perfect resource for you!

Learn More
Need help with planning your trip? Check out our Resources Page for an overview of the best companies we use during our travels
We strongly believe that he will be able to make a difference and we hope that he can inspire both young nudists to join the community as young leaders to talk for our generation. This could be the fresh wind in nudism which we've been waiting for.
---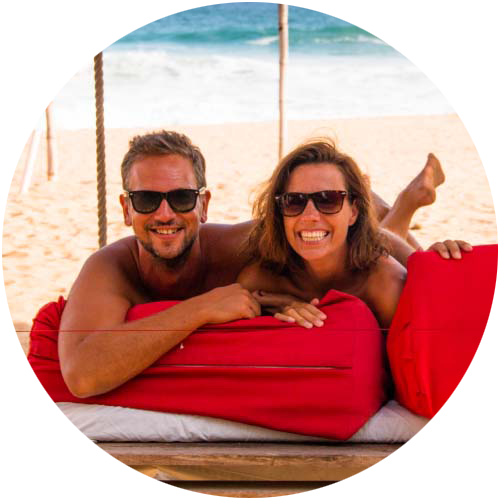 Support Naked Wanderings
Do you like what we do for naturism and naturists? Did we make you laugh or cry? Did we help you find the information you were looking for? Then definitely join our Patreon community!
---