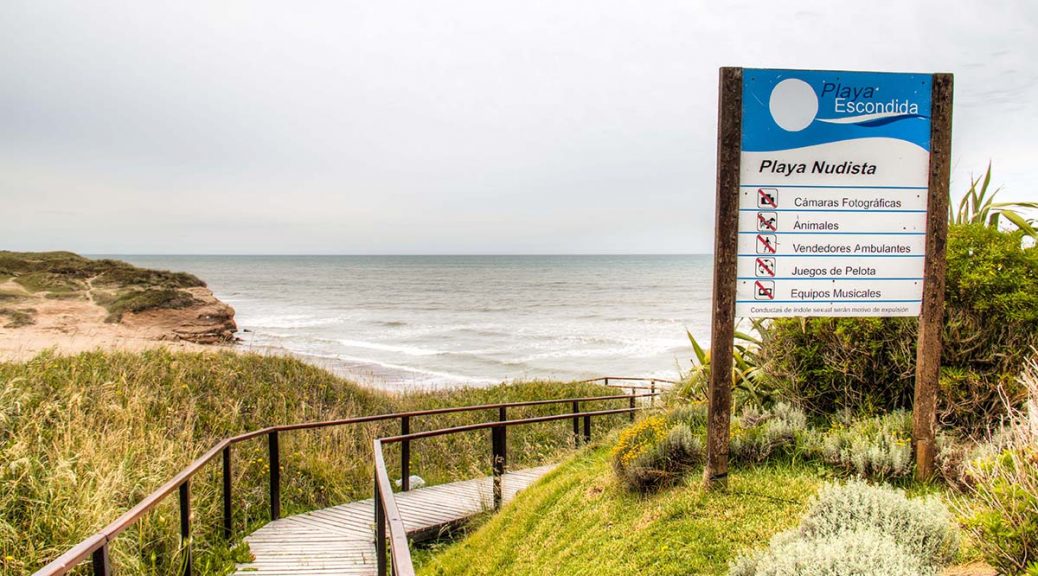 Getting naked in Argentina
Getting naked in Argentina
Buenos Aires may well be considered one of the most European cities outside of Europe. The Porteños (inhabitants of BA) lovingly call their city the Paris of South America. But there's one thing which is still not that very European… The lack of naturist options. Things started out pretty well though, when lots of German immigrants arrived in the 20th century some of them imported the naked lifestyle which was quite booming at the time in their home country. A naturist community on an Argentinian island is said to be the first sign of organised naturism in the country.
Today there's no more naturism on that island (we don't even recall the name) but there are still some wonderful places to get naked though. The amazing
Yatan Rumi
camping for example or Playa Escondida in Mar del Plata.
But let's not get ahead too much.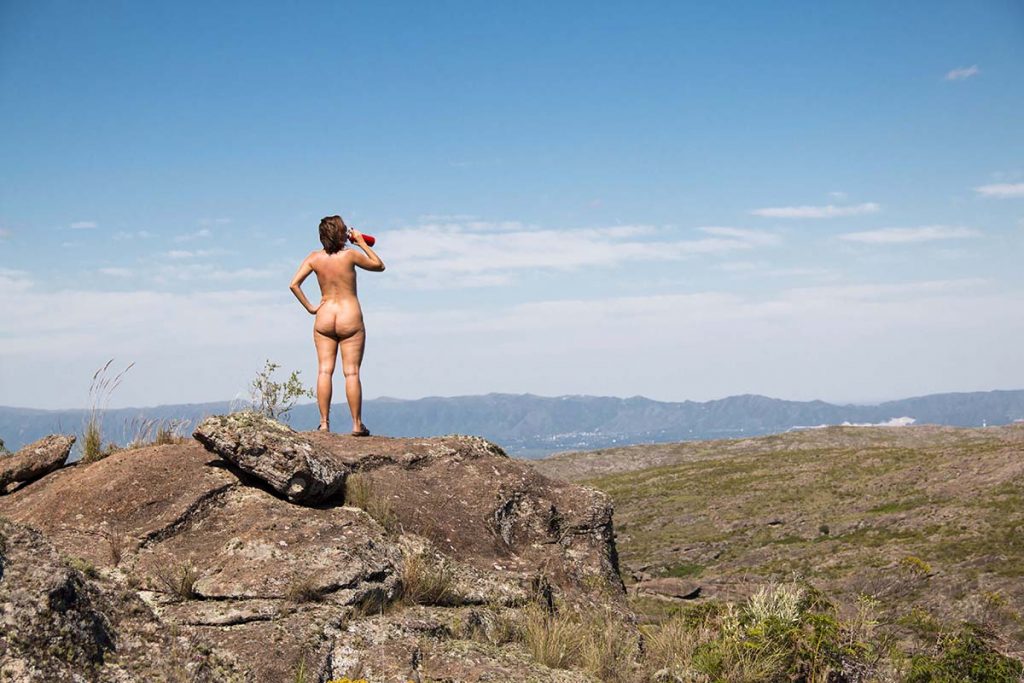 Quintas
Argentina is a huge country, have a look at the map, it's impressive. A downside of such a vast piece of land is that travel times tend to be very long. For Europeans like us this is crazy. Our readers from the USA, Canada and Brazil will probably understand better what we mean. Anyway, if the amount of naturist options is limited, one often has to travel far to be able to be naked in a naturist atmosphere. For people in Buenos Aires for example, the nearest nude beach (read about this later) is a 4 hour drive away. Not including traffic jams.
The answer to these distances came in the form of "quintas", which are houses where you can be naked and which often have a nice garden and swimming pool. You can probably best compare this with a naturist B&B. You have the option to stay for the night, especially during weekends, but most of the guests visit a quinta just for the day. It's a way to get out of the city, spend a lovely afternoon naked in a relaxed place and then return home in the evening all refreshed.
The two best known quintas around Buenos Aires are Eden and Pachamama, both in the town Moreno.
On the eastern side of Argentina, in San Juan (famous for its wine) you can find a quinta called Nudis-Mat. It's only possible to contact them via phone or Whatsapp: +54 2645 668 152
Other top activities in Buenos Aires:
We have to mention that there's another place in Moreno, Buenos Aires called
Palos Verdes
. We haven't been there so this information is not first hand, but several of the people we met say that it's a swingers place. The fact that they have huge price differences for single men and single women and that we truly trust our contacts was enough for us to skip this place. And you might want to do so as well.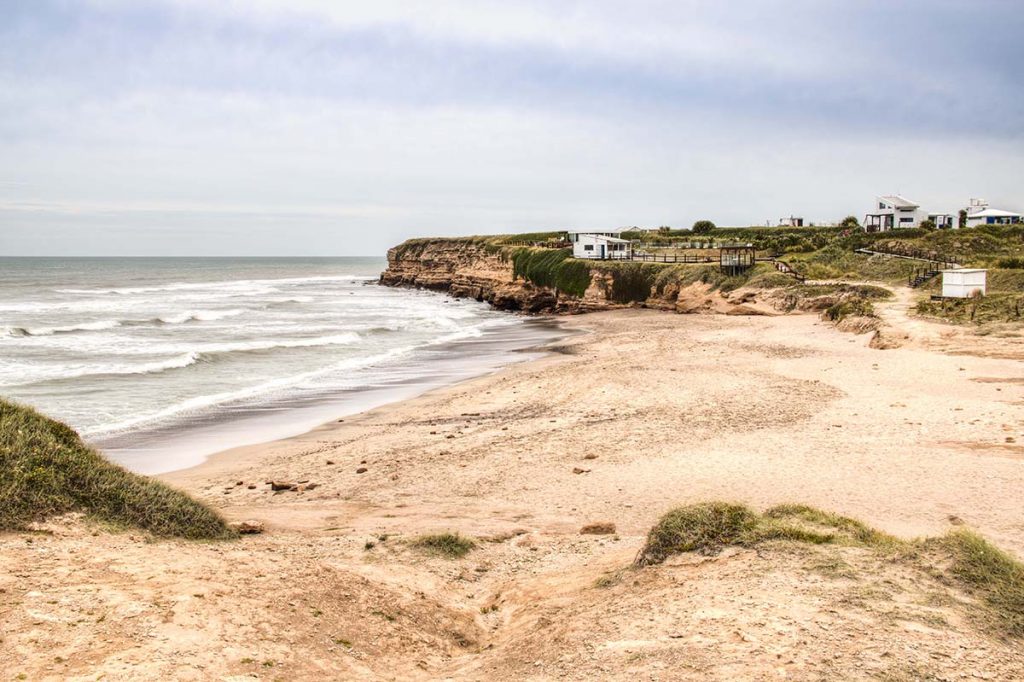 Beaches
In total, Argentina has a coastline of 5 000 kilometers. The sad news is that only a couple of hundreds of meters are designated for naturists. By the way, an interesting thing we noticed in Argentina was that both the terms "naturist" and "nudist" are used next to each other and that there doesn't seem to be a specific difference like we see in Europe or the USA. Or we missed it. So we'll just keep using the term "naturist" for the sake of convenience.
So five thousand kilometers of beach and only two small parts where you can get naked. Both located near the popular beach city Mar del Plata.
We have to admit, Mar del Plata was not exactly… ehm… our cup of tea. It's busy and it looks like some coastal cities around the world we've tried to avoid for most of our lives. But that's a personal choice of course. We were happy to see that both nude beaches are not exactly in town.
The most popular nude beach of the two and the easiest one to reach is
Playa Escondida
at some 35km south of the city. For some reason the girl from our hotel told us we would be able to get there with bus 221 but that was not the case. After spending about an hour and a half on the bus we got dropped off half way. From there we had to take a Rapido bus for the last part.
So the best way to get there is to take the Rapido directly from Mar del Plata. Tell the driver to let you off at the last stop before El Marquesado. Or just follow on your maps app.
Unlike what we kind of expected, this beach is not hidden at all. A huge sign along the main road will let you know that you're there. The beach is sandy with dunes and has facilities like toilets, a small shop and a beach bar. If you decided to
rent a car
from Mar del Plata, there's also a paid parking.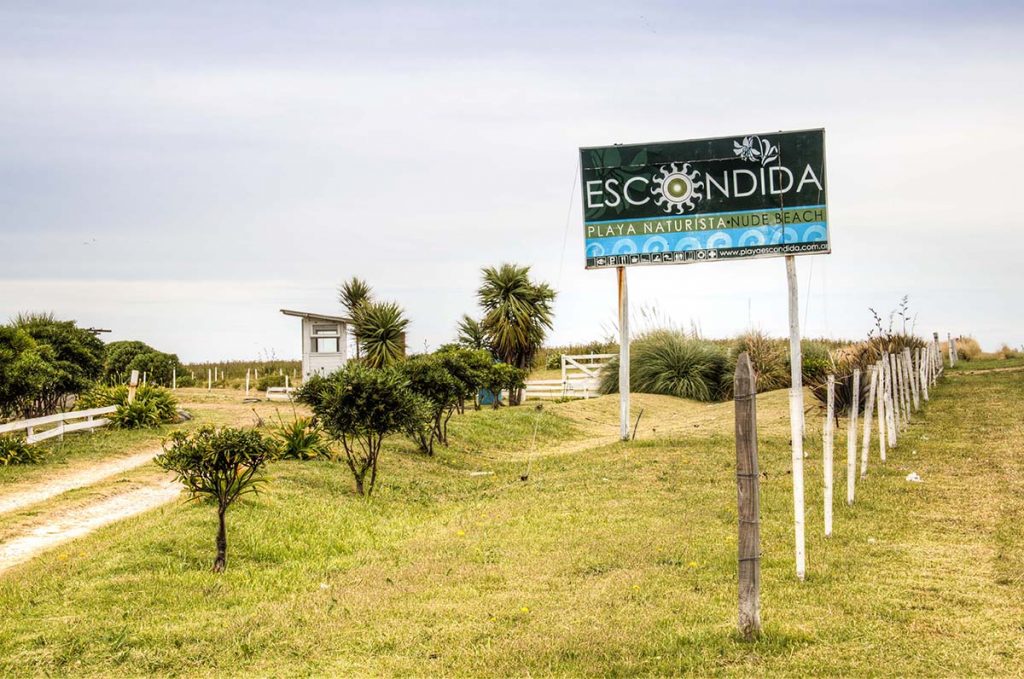 The next day the weather turned its back to us. It was still quite early in the season and clouds prevented the sun (and heat) to get through. Therefor we can't tell you much about Argentina's second nude beach, Playa Querandi, other than that it's located at about a 100km north of Mar del Plata, so closer to Buenos Aires city. It's not as easy to reach as Playa Escondida, to get there you'll have to take a bus from Mar del Plata towards Villa Gesell and get off just before Mar Azul. Or you could go all the way to Villa Gesell and take a taxi back.
Organisations and events
It doesn't feel right that so many paragraphs have already been written and we still haven't said a word about the place that is head and shoulders the most wonderful naturist spot in the country: Yatan Rumi. On one hand that's because we've already written a
full report about them
but also because they're unique in their kind. We just couldn't categorise them. We've said it before and we'll say it again, this is a place you just HAVE to experience if you like naturism in nature. It's a national park for naturists, so to say. And a cool camping with a great atmosphere. Check out our
review
for more details.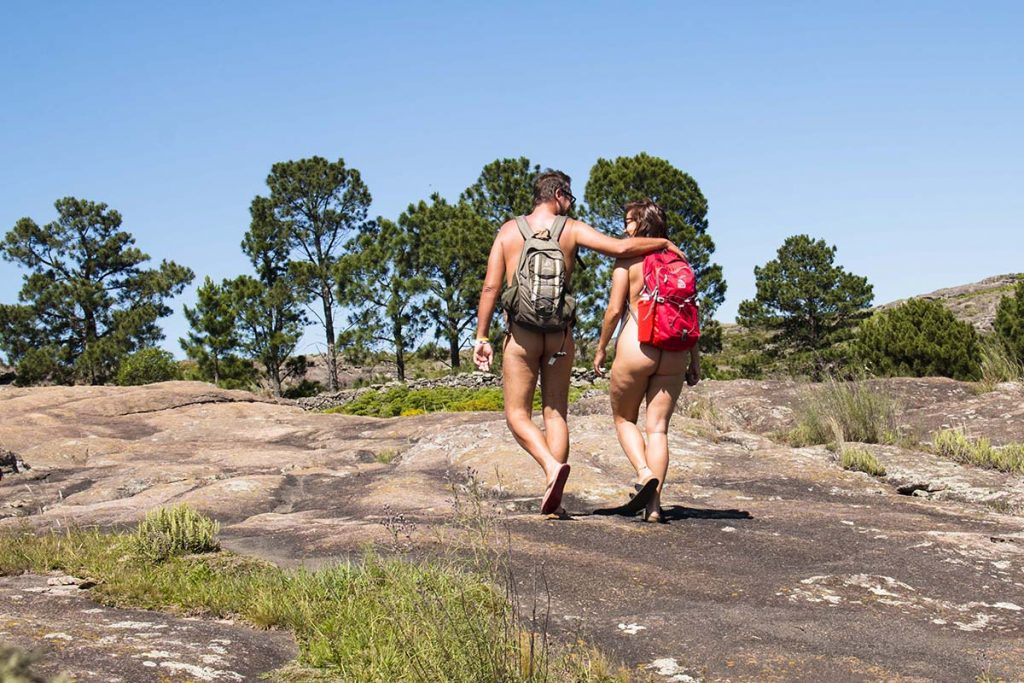 Another reason to mention Yatan Rumi here is because they organise several events as well, of which we participated in their annual naked run. Before mentioned Eden also organises events albeit more limited to gatherings and barbecues.
One great organisation in Buenos Aires city is
Color Natural
which organises naked yoga and body movement classes. We've been to one of their
yoga classes
and enjoyed it a lot.
➡️ Click Here to find the best hotels in Buenos Aires
Argentina also has a national nudist and naturist federation (remember what we said about the names?) called
Apanna
: Asociación para en Nudismo y Naturista Argentino. They don't organise events but they are a source for more information and reply in English on your mails. We've met one of the board members, Florencia Brenner, who told us all about the history of naturism in her country. Let's just hope that their membership will start increasing so they can do more for naturism in Argentina.
To go or not to go?
We would love to tell you to cancel all your current travel plans and buy a couple of tickets to Argentina, but we have to be honest. Except for
Yatan Rumi
, the country doesn't have that much to offer for the naked traveller. If you happen to find yourself in Argentina, for whatever reason, and you like to have some naked time, do know that you have some options.