Naturist Resort Sessions: Arroyo del Sol in Pasadena, Californida, USA
On Naked Wanderings, we often talk about naturist resorts from the perspective of the guest. With the Naturist Resort Sessions, we want to show you the side of the owner(s).
In this session, we talk with Cynthia and Rolf, the owners of Arroyo del Sol resort in Pasadena, California, USA. We want to learn why they decided to open a naturist resort, how naturism is experienced in California, who their guests are, about all the groups they participate in, and of course, what their visions and dreams are about naturism and the future of naturist vacations.
At the end of the session, there will be a Q&A part in which you can ask Cynthia and Rolf anything we didn't cover.
January 28th, 2021 from 8 PM to 9 PM CET
That's
⏰ 11 AM to 12 PM in Los Angeles
⏰ 2 PM to 3 PM in New York
⏰ 8 PM to 9 PM in Brussels
⏰ 7 PM to 8 PM in London
⏰ 10 PM to 11 PM in Moscow
⏰ 1 PM to 2 PM in Mexico City
⏰ 4 PM to 5 PM in Rio de Janeiro
⏰ 2 AM to 3 AM in Bangkok (January 29th !!)
⏰ 6 AM to 7 AM in Sydney (January 29th !!)
This event is FREE for everybody.
Of course, we can only keep organizing these free events thanks to the support of our Patrons. If you also wish to support this event, please click the button below.
✔️ There's no need to go to the hairdresser or have a fresh shave, you won't be on camera.
This event will be recorded and later published on YouTube. If you prefer to remain anonymous, please keep in mind that your account name may show when you ask questions.
Your questions will be answered during the Q&A at the end of the session.
Hate speech and indecent behavior are of course not tolerated and will result in immediate removal.
Let's all make this a fun online event!
---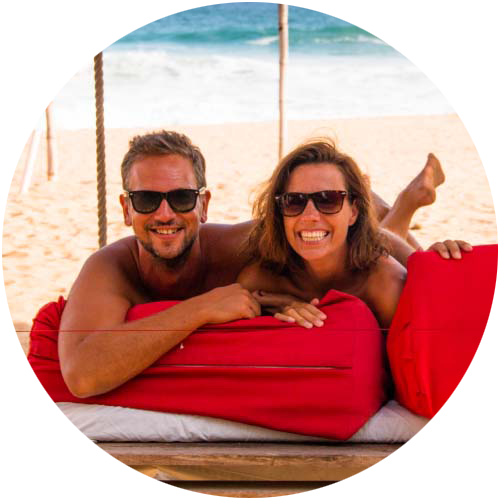 Support Naked Wanderings
Do you like what we do for naturism and naturists? Did we make you laugh or cry? Did we help you find the information you were looking for? Then definitely join our Patreon community!
---