Last week our
Naked Wanderings Facebook page
got blocked again because of violating the 
community standards
. This was the 3rd time and we fear that next time we'll be banned forever. Being nude on Facebook or posting nude photos on Facebook is not done, we know that by now. So they were right, we did violate their standards. We posted a photo which contained 8 nipples. No doubt that it were the 4 female ones that have upset someone in Silicon Valley.
Some time ago we wrote a complaint to Facebook asking what is wrong with the display of the human body. Also then they directed us to their 
community standards page
. Without further explanation.
So we decided to write an open letter this time.
If you agree with us, please share this letter so maybe, hopefully, we might reach the right people.
Dear Facebook,
We have been friends for a long time. Since you were young, we paid you daily visits and fed you with pictures and texts. We played games with you, we told you where we were, what we were doing, what we were eating and what our cat looks like.
And you gave us a lot in return, you provided us with hours of entertainment, helped us find long lost friends and helped us keep in touch with new friends, sometimes from the other side of the world.
We had a great time together.
But lately, you're starting to get a bit on our nerves. Maybe it's puberty kicking in, but somehow you're not telling us the whole truth anymore. You started hiding parts of the world, important communities such as ours… The nudists.
From the very beginning we saw that you were going to become something huge, something world changing. You gave people the opportunity to discover things and ideas the regular media never told them about. You gave people a voice, a way to express themselves and to show the world what else is going on. Finally all censorship was gone. We thought.
The reason for this letter is that you, again, went silent on us. This time for 7 days.
You did explain us that we, again, violated your rules, which clearly say: "We remove photographs of people displaying genitals or focusing in on fully exposed buttocks. We also restrict some images of female breasts if they include the nipple".
Yes, there were nipples, of which 4 female, so we agree that it was against your rules but that doesn't mean we agree with your rules.
The exact reason for our ban was below photo.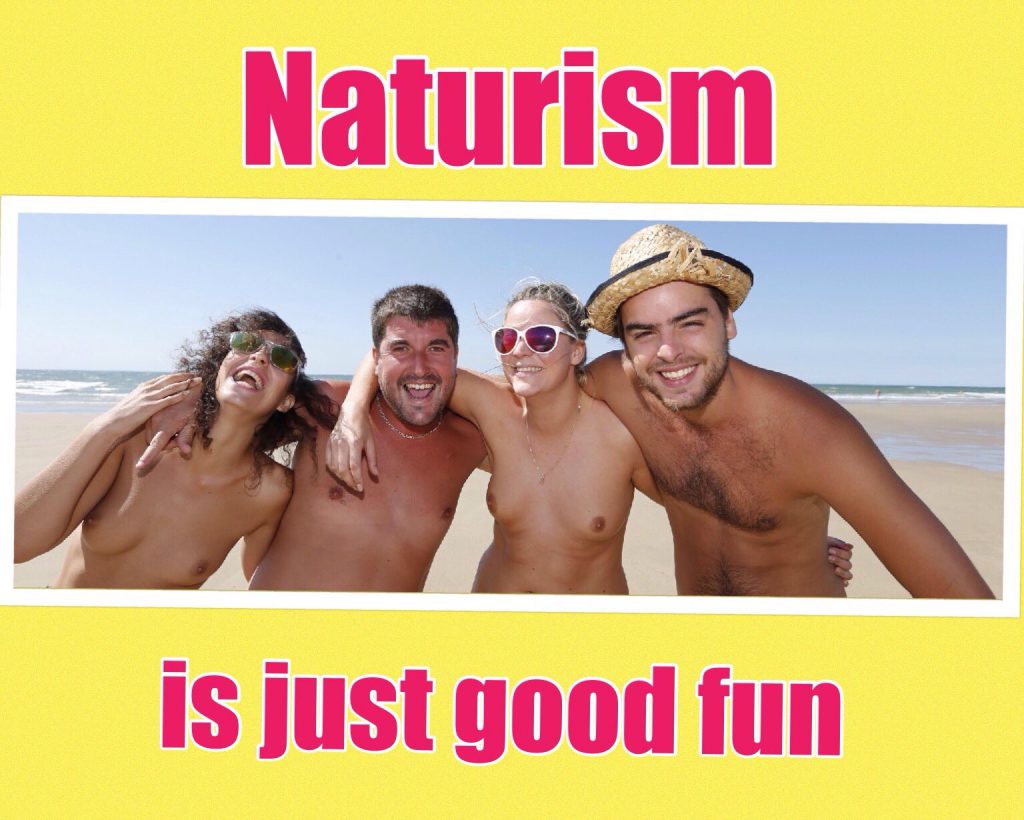 To us, this photo represents 4 people having a great time time on the beach. It represents friendship, fun and equality, some of life's most precious values. Clearly you have a different opinion.
Actually, we thought that your readers, our friends, would appreciate such an image of joy among the many other images and movie clips of people hurting each other or themselves, of pain, misery and populist propaganda. And we're sure that our friends enjoyed it. But you didn't.
Your standards also state: "We restrict the display of nudity because some audiences within our global community may be sensitive to this type of content – particularly because of their cultural background or age."
Your global community is so diverse that there will always be someone who's sensitive to someone else's content. Some good examples are religion or political opinion. And going back to our photo, we've been to places where exposed male chests, female arms and stomachs, even female hair is considered offensive. Are you planning to ban those too? 
In times when nudism slowly becomes appreciated by the majority, we regret that you have decided to silence us, one of the most serene, peaceful and loving communities (Have you ever heard of a riot in a nudist camp?).
And we're not a small community either. Recent statistics have shown that about 10% from the world population has a nudist mindset. 10% ! To give you a reference, the whole European population is also 10% of the world population. Just saying.
By simply banning certain content, you give people the false idea that nothing offensive will appear on their screens, even though everyone is offended by different things and you are not able to ban everything from the first minute (for example the image above has been on our page for several months before you noticed it).
Wouldn't it be better to let people decide for themselves whether they want to see something or not? We imagine that there must be ways to categorise all content, so people can enter in their settings which types of content they want to see and which not. This could be an idea, right?
Please don't take this letter too personally as many social media companies have started to restrict their content in order to protect their visitors against… well… against who or what? Against the nudie couple who wants to share their holiday photos? Against the nudist resort who wants to make some publicity? Against the nudist organisation who wants to show the world that we are not just a bunch of freaks? Against the nudie bloggers (yes, us) who want to share their thoughts with the world?
We believe that people are able to protect themselves, as long as you give them the opportunity.
We hope you'll consider our thoughts.
Your friends,
Nick & Lins
---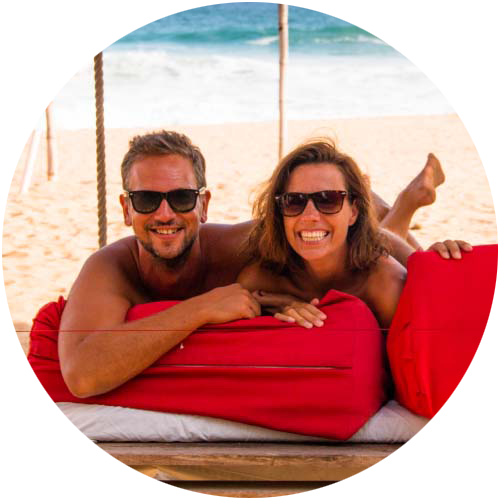 Support Naked Wanderings
Do you like what we do for naturism and naturists? Did we make you laugh or cry? Did we help you find the information you were looking for? Then definitely join our Patreon community!
---