Our two week naked round trip through Nouvelle Aquitaine, one of France's most magnificent regions, had flown by so quickly. We do realize that we've only seen a fraction of it but still we were easily convinced that this is one of those places in the world that are a true joy for naturists. And now we want to convince you as well of course!
We could go on and on about the wonderful landscapes, the wide beaches, and the gastronomy that literally blows you out of your shoes. We could tell you which nice gems we've found, which roads we've followed and how many hours we have been relaxing in the nude. We could probably write half a book about our experiences during those two weeks at Nouvelle Aquitaine.
But this article is not about us, it's about you. And why you should start dreaming about your next nakation in France.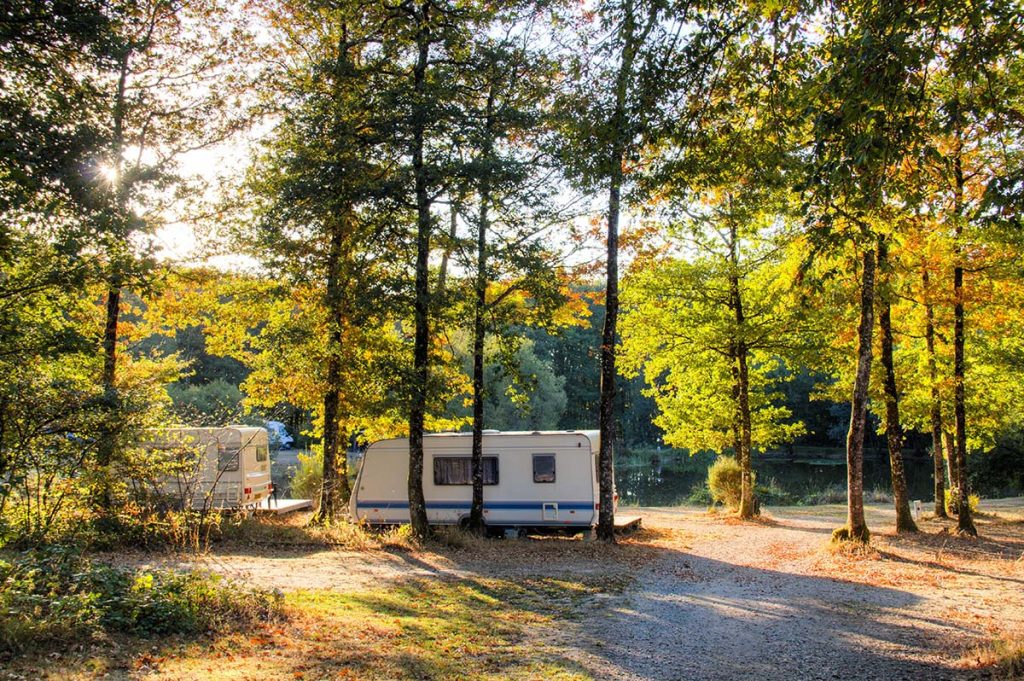 1. France is still the unbeaten queen of naturist holidays
It seems like naturism has always been there in France and that nudity is just part of the country's cultural heritage. Meanwhile, nakations have become popular in many European countries and even beyond Europe's borders options for the naked traveler are starting to pop up. But there can only be one queen… and if you ask us, France will keep hold of that crown for a long time to come. Naturist places in the country are so numerous that we sometimes wonder why all naturists around the world don't move to France and make the place a real naturist country.
2. Some of the world's largest naturist resorts.
Everyone has a different taste when it comes to nakations, some like nature, some like the city, some like the coast, some like variety, some like it cozy, and some like it large. Like in really really large. Like in thousands of people kind of large.
The Nouvelle Aquitaine coastline is home to no less than four 
naturist villages
which all cater to thousands of guests every day in high season. Not to mention that they come with more facilities than you could ever try during your whole stay. Even if you intend to stay for months.
Two of these are located in the Gironde department:
Euronat
and
CHM Monta
and the other two can be found in the southern Landes department:
Arna
and
La Jenny
.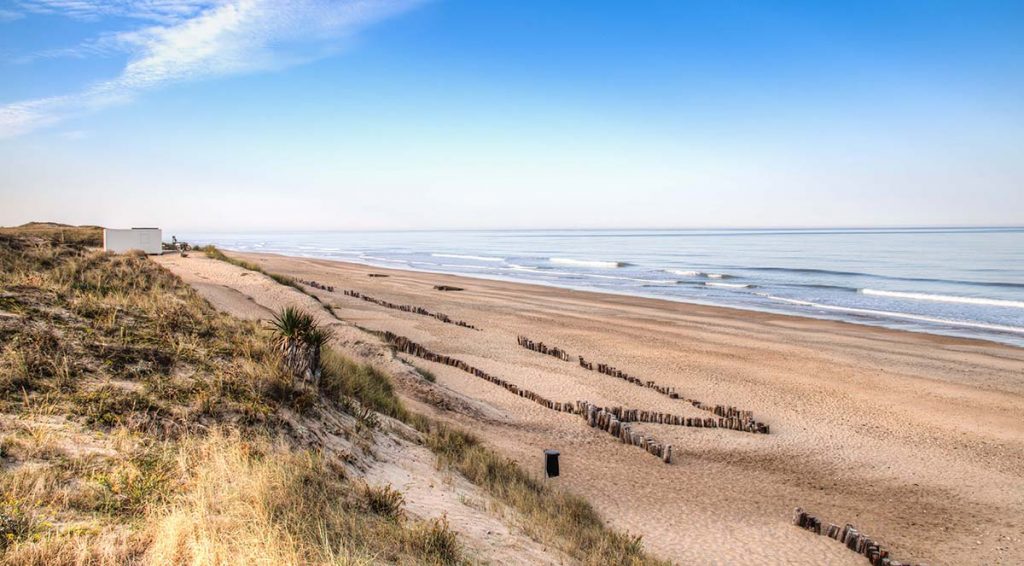 3. There are more kilometers of nude beach than you could ever explore
Each of before mentioned naturist villages have their own nude beach which should already be around 5km of the coast designated to the naked traveler. But there's so much more. On its 250km of coastline, the Nouvelle Aquitaine region has 14 designated
naturist beaches
. Four of them are in the Gironde department, eight in the Landes department, and another two in the small southern department called Pyrenees-Atlantiques.
Still not enough? Well, let us tell you this: Naturism has a long history on the Atlantic coast in France and few people will frown if they see a naked person in the distance. So nudity is pretty much possible on every beach as long as you keep your naked behind away from the crowded textile areas.
4. More than 25 naturist spots to choose from
Where o where are you going to stay during your nakation? Those 4 naturist villages are certainly an option but maybe you have other requirements? Maybe you want something small and cozy? Maybe you don't want to stay at the coast? Maybe you want something fancy? With a huge swimming pool? Or a very hot sauna? Or a nice place under a pine tree? This is your nakation and you have all the right to be picky. And if there's one place where you can be absolutely picky, where you HAVE to be picky, it's here.
With
more than 25 naturist places
to stay at we're pretty sure that you'll find exactly what you need. We can certainly recommend
Creuse Nature
,
Domaine Laborde
, and
Le Colombier
but we're sure that you'll find some more pearls in the region.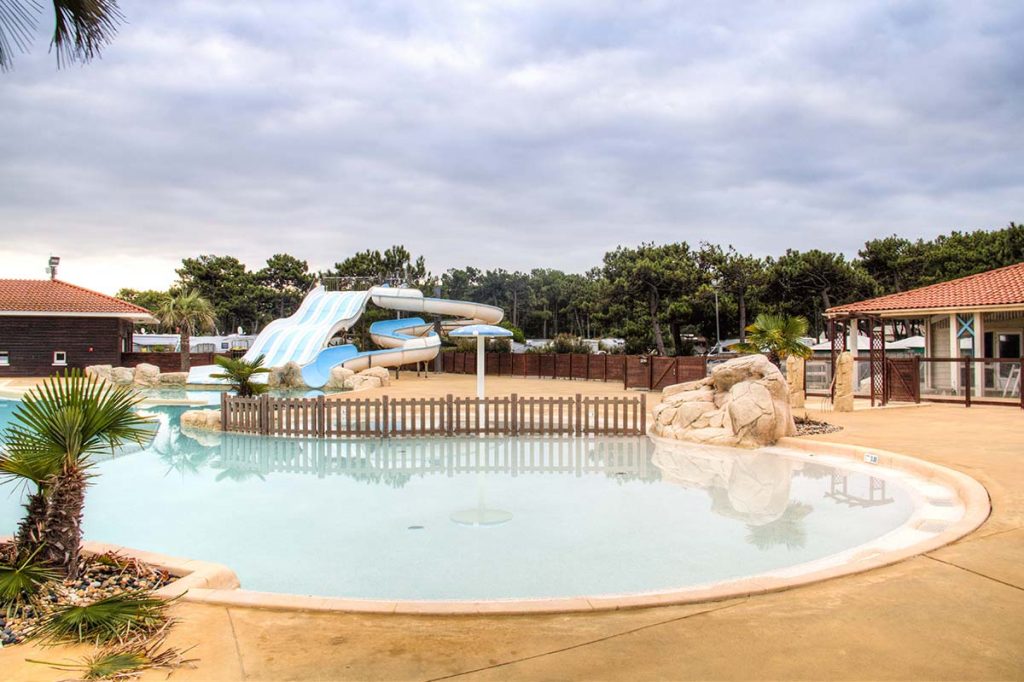 5. It's a gastronomic heaven
The French like to eat and that's not without reason. The range of local food is endless around the whole country but specifically, in the Nouvelle Aquitaine region, you will start wondering why you ever bothered eating before you came here.
Typical dishes from the region include duck prepared in all kinds of different ways, oysters, seafood platters, foie gras, black truffles, pear deserts, and macaroons. Just to name a few, but literally everything you'll put into your mouth will taste like a piece of heaven. Add to that some of the best wines in the world and you know your taste buds will thank you for the rest of your life.
6. Wonderful nature
The sea coasts are cool, but we'd exchange them anytime for the coast of an ocean. The roaring sound of the waves crashing into each other is probably the most beautiful noise in the world. And another advantage is that the Atlantic coasts are typically huge, often about 100 meters wide. And that's not the only natural beauty of the region, huge pine forests, thousands of flowers, green hills, and endless grasslands provide a complete pallet of different colors every month. Ask the many painters who visited this region especially for its colors. But also the nature lover can spend endless hours walking and cycling in the area, hoping to spot some deer or beavers or other wildlife along the way.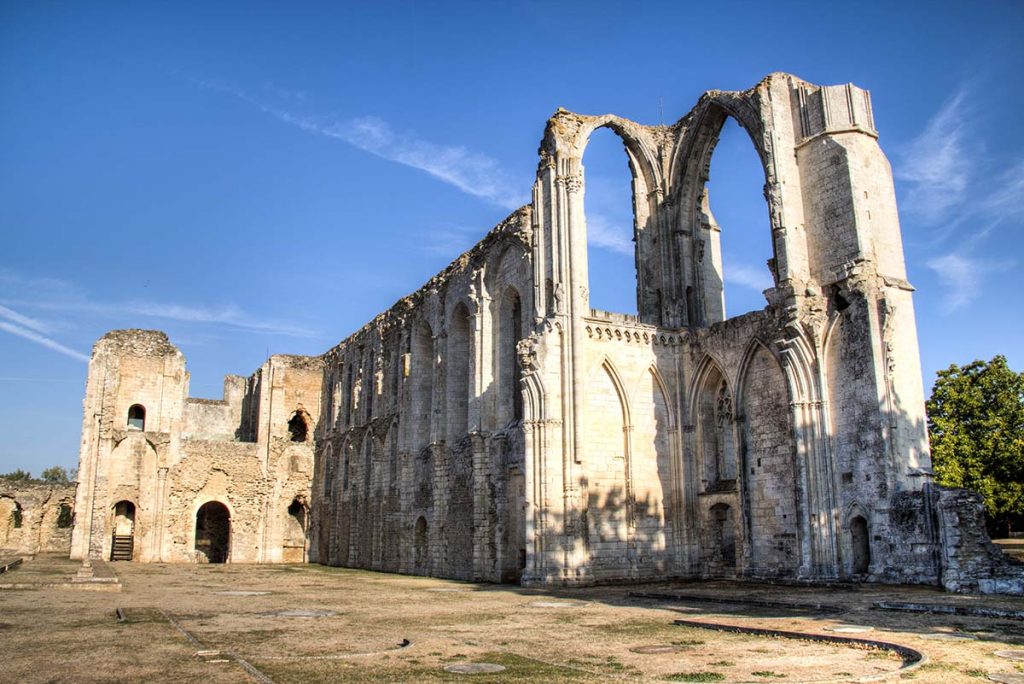 7. Rich history and culture
Ancient buildings that still look like they did in the middle ages, wonderful castles, and historical city centers that make you dream away of other times. It's often impossible to count all the chateaux you'll be passing by when you're driving to your destination but it's a good game to keep your kids busy though.
Bordeaux is certainly not to miss and neither are the legendary stone villages of Dordogne.
8. Cool naked activities
You can spend your whole nakation on the nude beach baking in the French sun if that's your thing, but those who like to get active will also have a lot of fun. Especially at the coast, there are several opportunities like learning how to surf just like it was invented in Hawaii back in the day: naked.
Also naked diving belongs to the possibilities, at
CHM Monta
it's even possible to get your level 1 diving degree. Most of the campgrounds provide a range of naked sport options of which for example naked archery has become pretty popular lately.
Going out of your campground there are endless hiking trails on which you're not very likely to encounter others and where a couple of kilometers of naked hiking are certainly among the possibilities.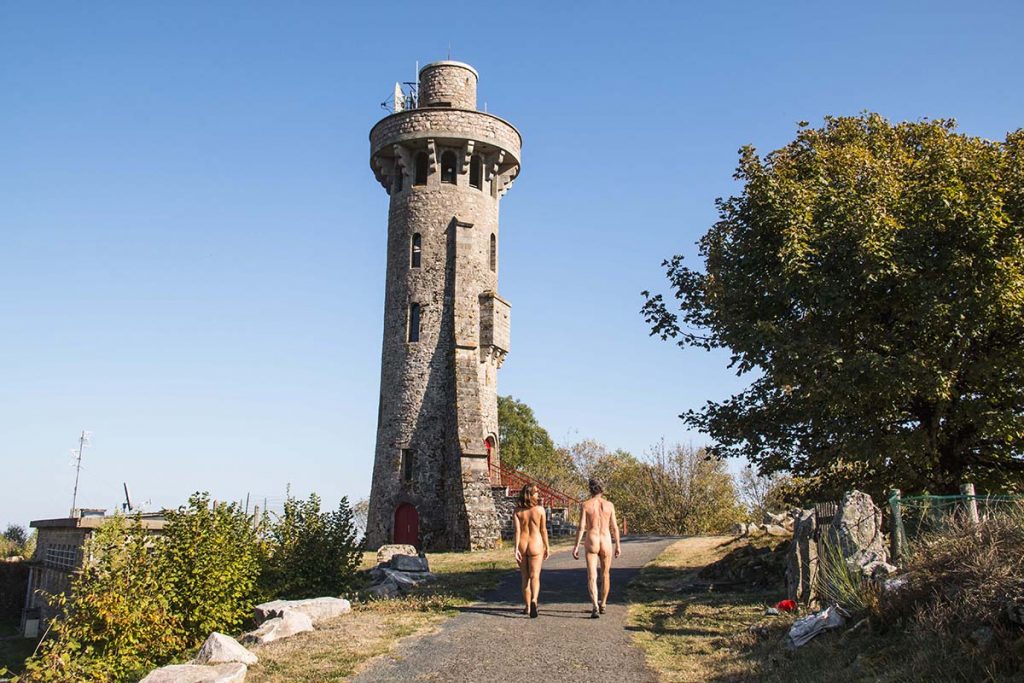 9. It's easy to get to
From within France, The Netherlands, Belgium, western Germany, and most parts of Spain it will take you less than a day's drive to get to the Nouvelle Aquitaine region. Coming from the UK there are several ferry routes to make your drive much more comfortable (and a lot shorter) and even if you prefer a fly and drive the options are large. Depending on which part of the area you wish to discover you can choose between Bordeaux or Nantes for a huge range of international connections or even smaller airports like Bergerac or Biarritz. If you choose to fly in do make sure to
rent a car
if you want to get the most out of your trip.
10. Mild climate
Maybe even the most attractive reason for them all could be the weather. With an average of 2 200 hours of sunshine per year, you can be pretty sure about that nice equal tan and the coastal winds will arrange that it won't get too hot to leave your air-conditioned room. Nouvelle Aquitaine is known to have the most pleasant climate in all of France. Even the spring and autumn months are often warm enough to spend your days naked.
So what are you waiting for?
Go book that trip!
You won't regret it!
Disclaimer: We have been doing this trip as guests of Atout France, but of course all opinions are our own. We are super confident you will love this place as much as we did!
---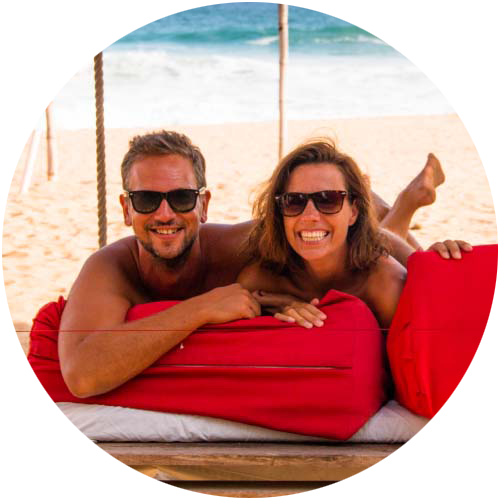 Support Naked Wanderings
Do you like what we do for naturism and naturists? Did we make you laugh or cry? Did we help you find the information you were looking for? Then definitely join our Patreon community!
---