We know, we're a bit late with the announcement. If you've been following this blog or our social media channels, or if you've
subscribed to our newsletter
, you've probably already heard about
Destination Clothes Free
a while ago. But the other day, we realised that we never officially presented it to you. So we figured that it might be a good idea to give you an introduction to this new concept.
The false start
At the very beginning of COVID, when even planes were not allowed to fly, we had come up with
Virtual Resort Tours
. The idea was that when naturists couldn't go to the resorts, we would bring the resorts to the naturists. We asked resort owners to make a short video about their place which we published on this website. It was a successful concept in the sense that you, our readers, seemed to appreciate these tours, but eventually, less than 20 resort owners made the effort to join the project.
Destination Clothes Free
was another COVID baby. One of those projects we came up with when we were not allowed to leave the house and Netflix failed to keep us entertained. In between the waves of the pandemic, we had been able to travel here and there and shoot videos about naturist resorts. We started putting our scenic shots ("b-roll" in video terms) together to make small videos. These videos performed fairly well, but we didn't really enjoy making them. They were too impersonal. So when we could travel once again, it was the first project that got locked up in the closet.
The restart
Meanwhile, on our
Nick & Lins Youtube channel
, we had been creating weekly vlogs about our travels. The concept was to mix naturism with general travelling, with the hope to reach a wider public and introduce them to naturism. We gave tours of the naturist places we visited while also taking our viewers to tourist hot spots and give them a peek behind the curtain of our nomadic lives.
Soon, the feedback we received started showing an inconsistency. Some of our viewers loved to see us on the road and experience all these different cultures but found that the tours we did at the resorts – often five or more minutes long – a bit boring. Others told us that they loved seeing all these resorts from the inside and used this information as a resource for their future travels. But they found all the other stuff just dead weight. They weren't interested in seeing us visit
a floating market in Thailand
or
search for a bear in Canada
. They wanted to see the naturist resorts.
This is when we decided to split up our videos. We wiped the dust off our
Destination Clothes Free channel
and started publishing guided tours of the resorts that we visited. Just tours, nothing more, nothing less. Lins shows you around the place and at the end, you get some extra info about how to get there, what to do in the area, etc. Basically, the reviews that we're writing on this website in video format.
Our
Nick & Lins channel
, on the other hand, is now 100% dedicated to "stories from the road". You'll still see us pop up at naturist resorts and nude beaches, but without showing you every corner of them. A good example to illustrate this is the
Inside Bare Oaks
video and the
We tried naturism in the world's coldest country
video. Both are more or less completely filmed at Bare Oaks resort, but yet they are completely different.
Why Clothes-Free?
At the very beginning, the channel was called "Destination Naturist". A name that perfectly described what the channel would be all about: naturist destinations. Except for the fact that we've been struggling since forever with the terminology. Especially the never-ending discussion about naturism vs nudism and the fact that different places around the world have a preference for one term or the other kept us busy.
We wanted the name of our channel to be inclusive to all. People who identify as naturists, those who identify as nudists, and also to those who like to go to resorts and beaches but don't want to be labelled. Hence, the name "Clothes Free". At all the places we'll show you on this channel, you'll have the chance to be free of clothes whether you like to call yourself a naturist, a nudist, something else or nothing at all.
The future of Destination Clothes Free
Other than for our
Nick & Lins channel
,
Destination Clothes Free
doesn't have a publication schedule. For the simple reason that there's no regularity in the resorts we visit. Sometimes we visit two clothes-free resorts in one week, other times we have weeks without going to a resort. So the plan is to just publish a new video whenever it's ready. And several days sooner for our
Patreon members
.
Just this week, only the 9th Destination Clothes Free video (in the new format) came online, about the famous
Cypress Cove Resort
in Florida. It's too soon to draw conclusions, but from what we're seeing at the moment, there's definitely an interest in these tours. So we're very much looking forward to showing you many more wonderful clothes free places around the world.
Your feedback is, of course, very much appreciated. Let us know in the comments what you think about our
Destination Clothes Free
concept. Whether you like this channel more than our
Nick & Lins channel
, or vice versa, or whether you prefer to read the blog reviews instead.
---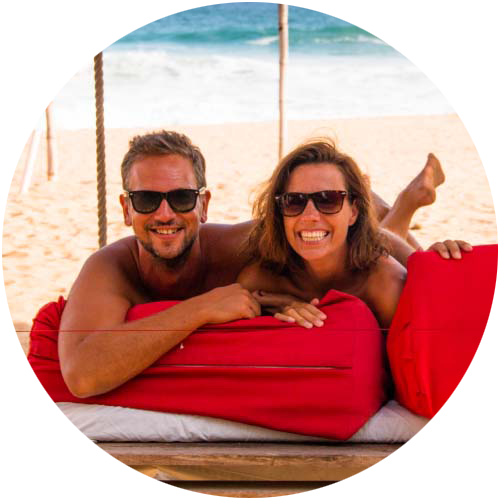 Support Naked Wanderings
Do you like what we do for naturism and naturists? Did we make you laugh or cry? Did we help you find the information you were looking for? Then definitely join our Patreon community!
---