France is the world's most visited country. Every year, millions of tourists head over to soak up the culture, drink the wine, explore nature, and visit the many naturist resorts. Although France is quite a large country, it's interesting to see that most of these tourists tend to flock to the same regions. Even if you've never been to France, you may have heard of Dordogne, Provence, Côte d'Azur, and obviously Paris.
But France has much more to offer than just those specific regions. Both for the traveller with and without clothes. In search of new experiences and new naturist campsites, we ended up in the Gers region, at the foot of the Pyrenees mountains.
How to get to Devèze
If you're coming from the north of France or the northern European countries, you want to make your way towards Paris and then head south on the A20 in the direction of Toulouse. Just south of the city of Montauban, you can switch to the A62 direction west, and from there, it's better to use your GPS if you don't want to get lost. Coming from the east of the country, you take the coastal highway A9 and switch to the A61 near Narbonne. Once in Toulouse, you take the N124 which will take you into the Gers region. Coming from Spain, you also want to get towards Toulouse and make your way north from there.
If you're travelling by public transport, Toulouse is by far the most interesting hub. It is part of the high-speed train (TGV) network, so it only takes 4 hours to get there from Paris. And there is an international airport with connections to many major cities in Europe. If you're coming from outside of Europe, you're likely to have a layover in Paris. Or you could take the train from Paris.
There are a couple of smaller train stations closer to Devèze, but we would recommend that you just rent a car in Toulouse. It's not possible to reach Devèze by public transport and you'll want to have your own transportation if you want to explore the region.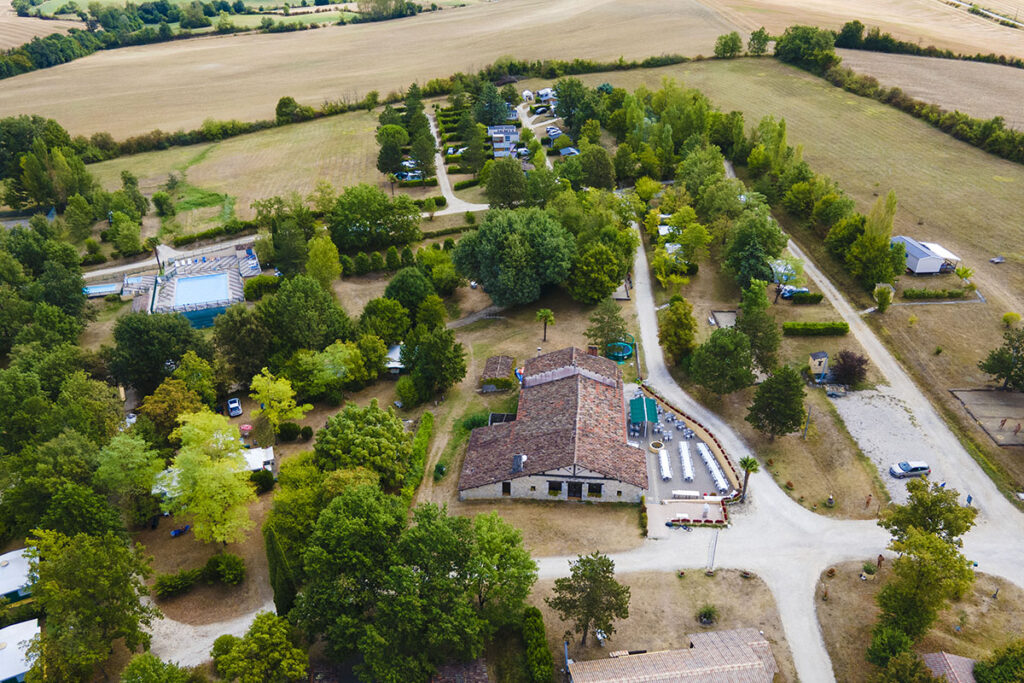 Where to stay at Devèze
As at most naturist campsites in France, you'll find a variety of camping pitches and rentals at Devèze. Rentals come in the form of tents, chalets, and mobile homes. We stayed in a "Chalet Némo", which sleeps up to 4 people. These are really meant for families rather than groups because one room had a double bed and the other a bunk bed. The bunk is definitely designed for children who are preferably not very tall.
Our chalet came with an equipped kitchen, a terrace and a bathroom with a sink, toilet, and large shower. We really like to have our own toilet when we're renting accommodation, but a shower is most often unnecessary. Although our private shower was more spacious than many other showers we've had in the past, we still prefer the abundance of space of a communal shower. So that's where we took our showers most of the time.
Campsite pitches come in different shapes and locations. The ones at the end of the domain are more spacious and have more shade. Higher up, you'll be closer to the facilities and the pitches are separated by large hedges. What we really liked was that they left the backside of some pitches open, this gives a very nice view over the valley.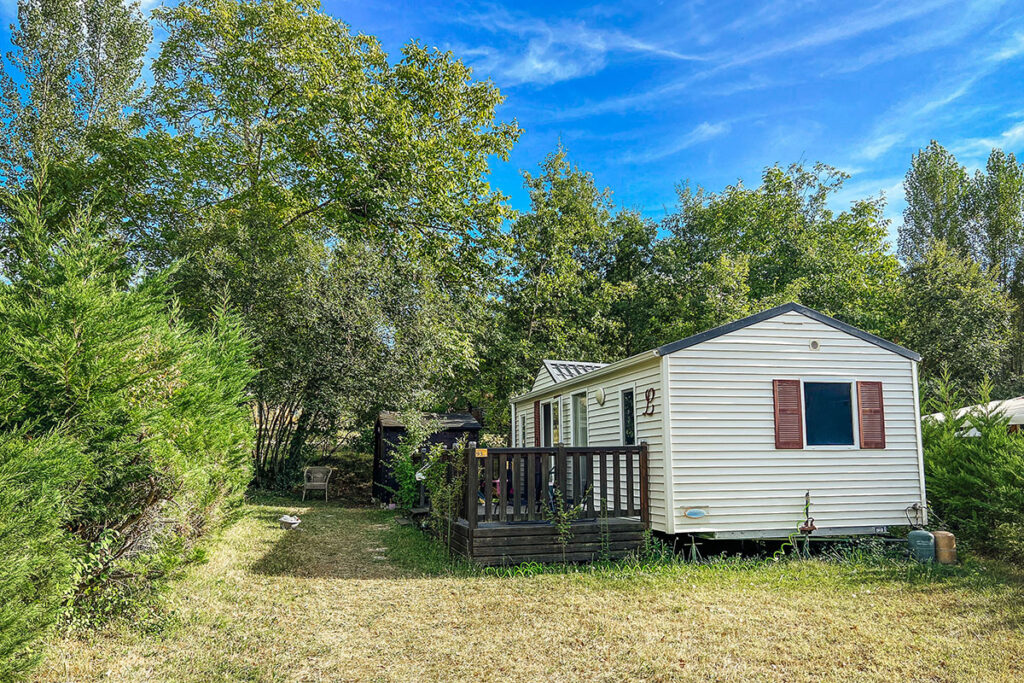 What to do at Devèze
As we are often walking around with cameras at naturist resorts, it's very important for us to quickly learn the dynamics of the other guests. Where do they tend to be at which time? When do most people have lunch? When are there fewer sunbathers around the swimming pool? Etc. During our first day, we felt as if we had woken up in video-maker heaven. There literally seemed to be nobody around. The pool was empty, and so were the playground and the volleyball court. We could easily film everything.
It felt kinda strange though. The evening before, we had been at the communal barbecue and there were plenty of guests. Three long tables were completely full. Where were they? Were we missing out on something? Once we put our drone in the air, we saw that everyone had gathered around the petanque court. Apparently, there was a tournament going on and petanque appears to be a very important thing at Devèze. Well, good for us!
What we liked the most at the campsite is the huge lake. Unfortunately, it's not allowed to swim in it, but the banks are perfect for sunbathing and there is a hiking trail around the lake that will take you through the surrounding forest. If you're into fishing, bring your lines because that is allowed in the lake.
Our second most favourite part is the bar/restaurant (did you guess that right?). It's the most social place at the campsite. Also when there are no communal dinners happening, you can go there for a drink or a meal and we found it one of the best places to watch the sunset.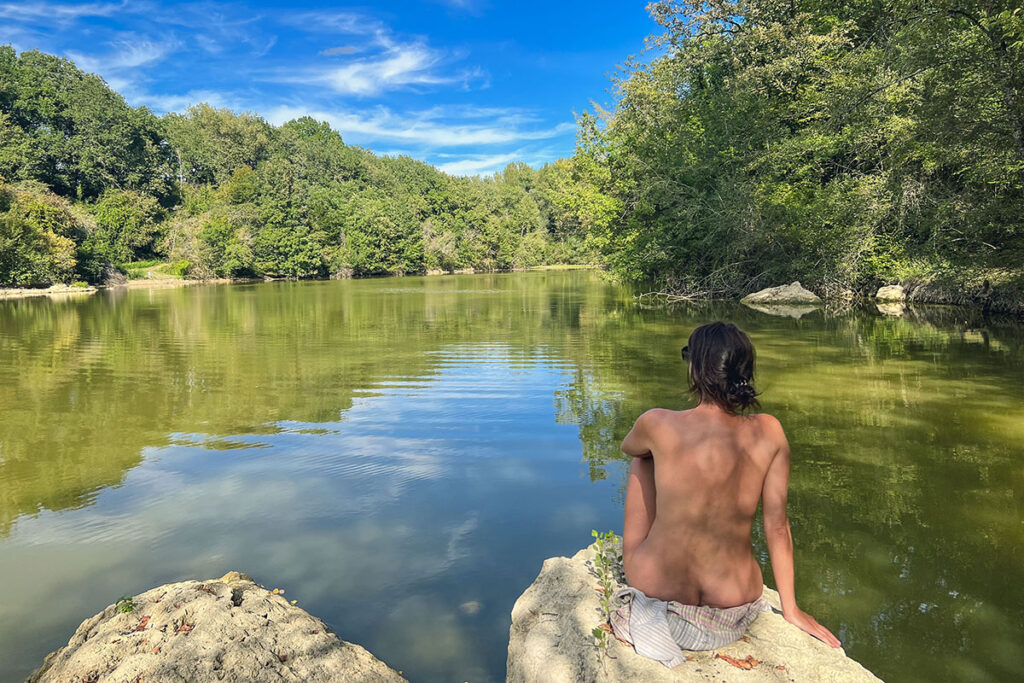 Around Devèze
We mentioned in the introduction that the Gers region is not very high on the list of most visited places in France. We believe that this too has its charm. It's mostly an agrarian region with endless fields of corn and sunflowers. Tucked away between these fields are lots of small villages, often not counting more than a handful of houses.
This is an area where it seems as if time has stood still for a while. In the whole Gers region, there's not a single motorway or highway. Just a labyrinth of small picturesque roads. The two most prominent cities are Auch and Condom (yes, you read that right), but in size, they're more like large villages. After spending quite some time in the touristy parts of France, it was a relief to wander the almost empty streets of the historical centre of Auch, the region's capital.
The name Auch might not immediately ring a bell, but maybe the name D'Artagnan does. Back in the day, he was the head of the French musketeers and his name has been made immortal through the novel "The Three Musketeers" by Alexandre Dumas. Well, D'Artagnan was from the city of Auch and you can find his statue on the stairs below the cathedral.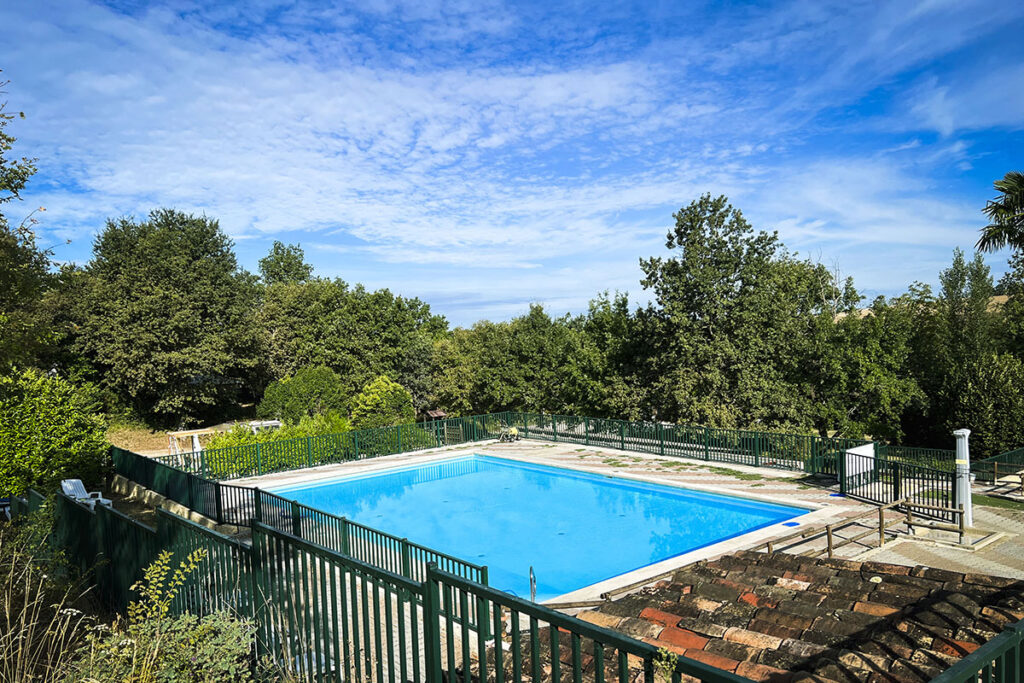 Staff & Guests of Devèze
About 6 years ago, the French couple Mylène and Jean-Pierre stumbled upon Devèze during their search for buying a naturist campsite. They decided that this was the spot. Year after year, they would turn the campsite into their own little paradise. This is something you immediately feel when you visit the place, it's run via the heart and not the wallet. When we were visiting, close to the end of August, we also met a friendly Belgian volunteer who was responsible for the bar and the small grocery shop.
As our visits are always brief and not much more than a snapshot, it's hard to tell who the typical guest of Devèze is. We found several families as well as couples of all ages. The large majority of the guests were French, with a handful of Dutch and the odd German and British couple. We noticed that most guests don't see Devèze as a holiday centre, but rather as a place where they can indulge in French life. Where they can meet the French people and get a taste of what France looks like behind the artificial tourist curtain.
Pets are also welcome guests at Devèze.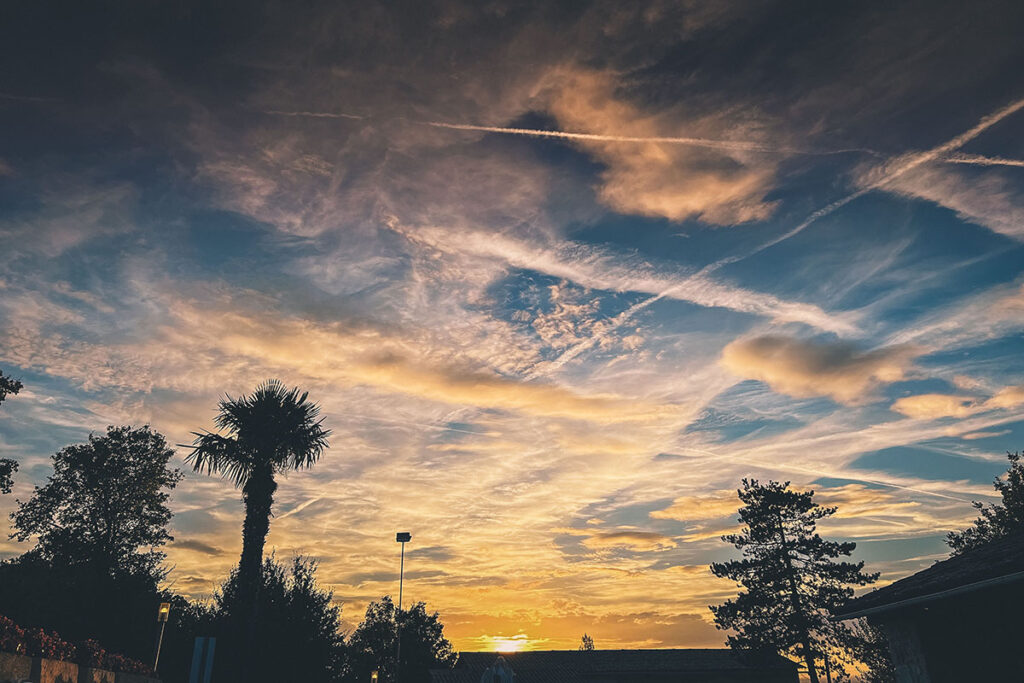 Book at Devèze
The best ways to book at Devèze are:
French and English are fluently spoken.
Summary
We don't really like the terms "real France" or "authentic France", because even the most touristy place in the country is as real as any other place. We'd rather say Gers is the kind of France that you may have been looking for, but never found in the more touristic regions. And Devèze is the kind of campsite that perfectly fits in these surroundings.
---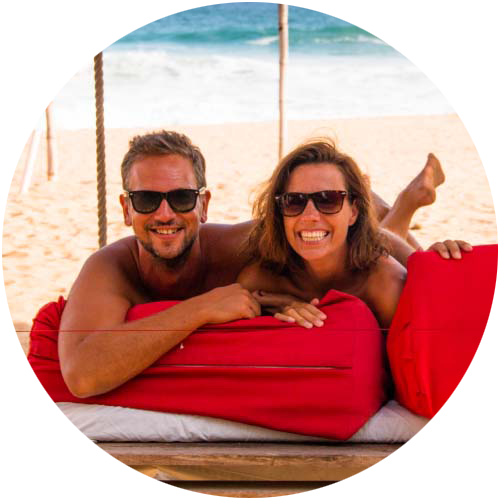 Support Naked Wanderings
Do you like what we do for naturism and naturists? Did we make you laugh or cry? Did we help you find the information you were looking for? Then definitely join our Patreon community!
---