There are more than 200 naturist campsites in France and every single one of them is unique. They all have their own atmosphere, their own nature, their own facilities and activities. Yet, when we walked through yet another row of pitches and past yet another jeu de boule court on our way to yet another swimming pool, we couldn't stop thinking that we'd seen this many times before.
Have we been travelling too much in France? Have we reached a point in which every French naturist campsite starts looking a bit the same? Apparently, we chose the perfect moment to visit La Plage Des Templiers. When we parked our car in the parking lot, we got our first views of the impressive canyon of the Ardèche river. And that wasn't even the coolest part. A friendly guy told us to unload the car and put our stuff on a platform. Our luggage would get a ride down on a cable cart, and we had to walk for about 15 minutes to reach the bottom of the canyon where the actual campsite is located.
How to get to La Plage Des Templiers
The Ardèche region is in the southeast of France. If you're driving from the north of the country, you want to take the A7 highway – beautifully called the "Route du Soleil" in the direction of Marseille. Leave the highway in Mondragon, take the D44 towards Pont-Saint-Esprit (the last place to do groceries), and then take the road up to the canyon. A GPS is recommended as the campsite is not very well signposted. Coming from the south, you want to take the highway towards Lyon, also get off at Mondragon and follow the roads mentioned above.
The nearest airport to La Plage Des Templiers is Lyon–Saint-Exupéry, which has connections to many European cities, and even to inter-European hubs like Montreal and Dubai. Another option is to fly to Paris and take the high-speed train (TGV) south. The nearest TGV station is in Orange, from where you can rent a car to get to the campsite.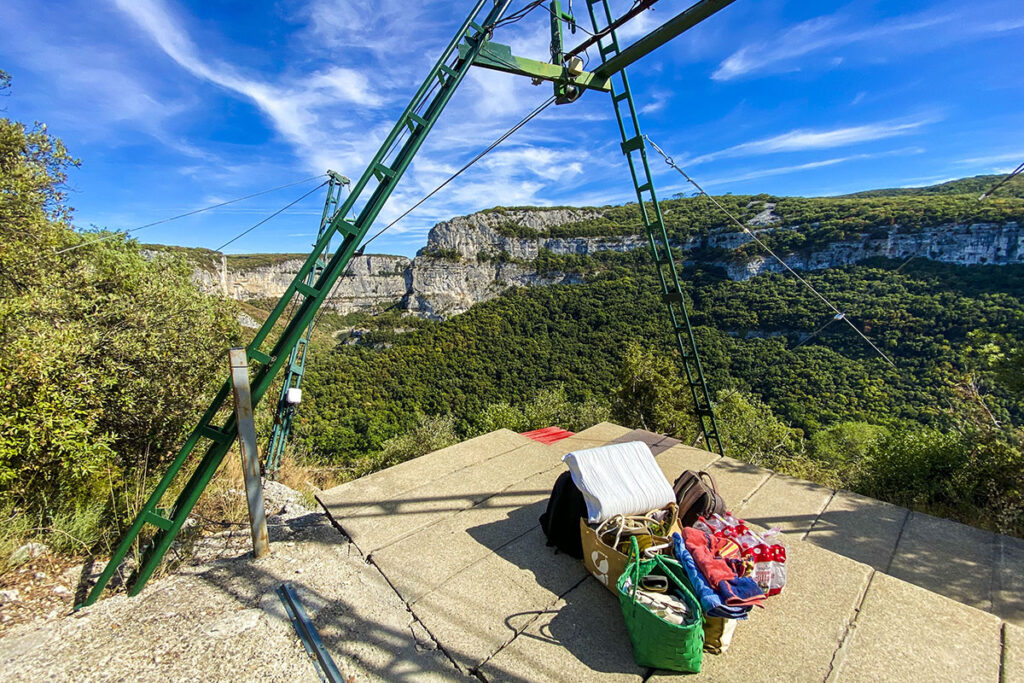 Where to stay at La Plage Des Templiers
La Plage Des Templiers is one of the very few naturist campsites we've ever visited that is not accessible by camper or caravan. In fact, no motorised vehicles can get past the parking lot. Not because of a certain rule but because it's just not possible. We were not joking in the introduction of this blog post, the only way to get to the campsite is by hiking down a trail.
This does, of course, limit the options for bringing your own accommodation. Only a tent can get on the cable lift down. In case you don't want to bring your own tent or you want a bit more luxury, there are three types of rental accommodations: The Amazone Lodge, the Muscade tent, and the Mayotte tent. We stayed in a Mayotte, the most basic option. It was less glamorous than most other glamping tents we've stayed in before, but it has beds, a fridge, a stove, and lots of cooking utensils. Do make sure to bring your own pillows and sheets though.
If you own a camper or caravan, you may not like this, but we actually loved being in a place where they are not allowed. Although naturism is a lot about staying in nature, we often find ourselves looking at a metal monster when we're at a campsite. It was a true relief to only see nature and the campsite facilities for a while.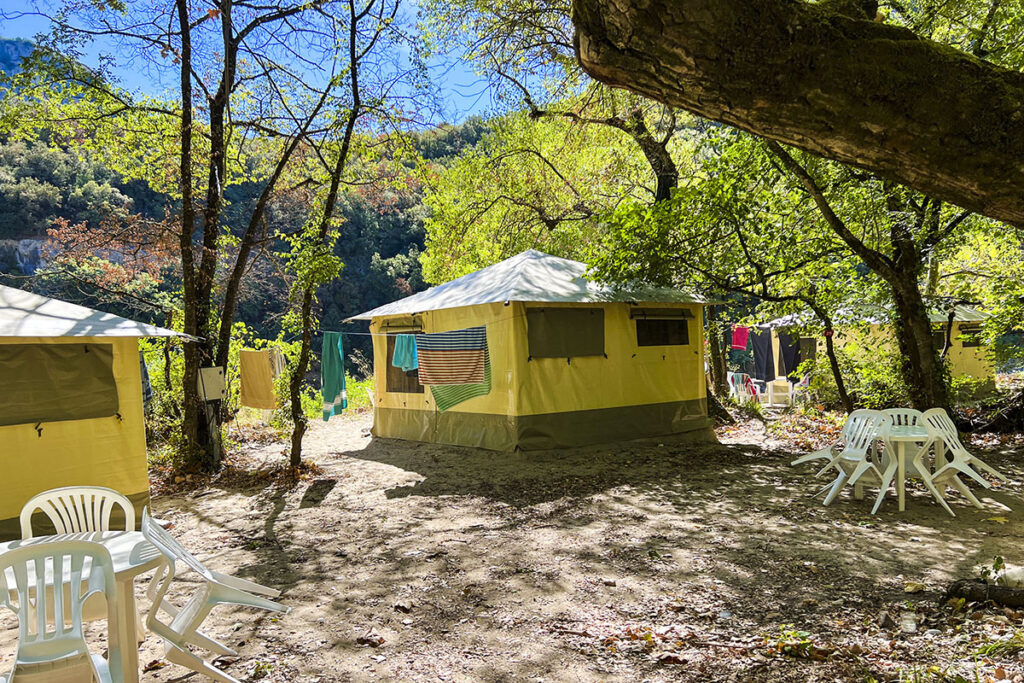 What to do at La Plage Des Templiers
Being located right inside the canyon of the Ardèche river is definitely the greatest asset of La Plage Des Templiers. Our tent was right on the banks of the river and it took just a couple of steps to get in the cool mountain water and awe at the impressive rock formations around us. The day temperatures reached well into the thirties Celcius, so throughout our whole stay we could mostly be found inside or nearby this river.
Other activities include a petanque court and a volleyball court. During the high season, there are also massages and yoga sessions being organised. The campsite has a bar, restaurant, and small shop, so you basically have everything you need to never have to leave the campsite. And that is exactly what we did.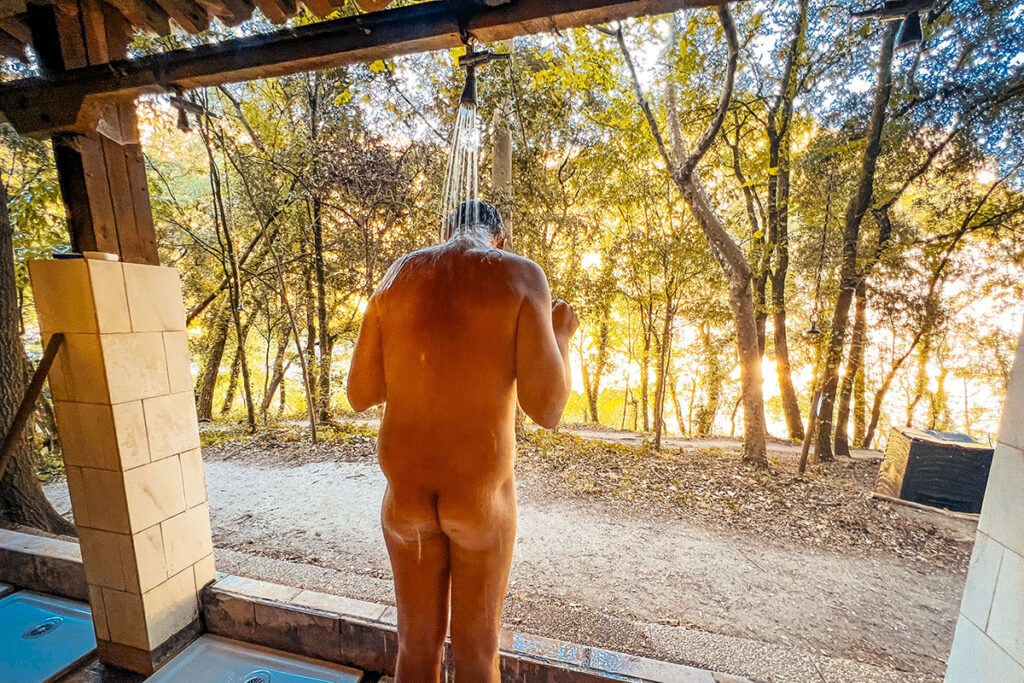 Around La Plage Des Templiers
We got to tell you that the combination of the high temperatures and the prospect of a steep uphill hike to get back to the car kept us from doing anything outside of the campsite. It's a shame, we know, because the Ardèche canyon is one of the most popular places in France. Many tourists from around the world come over to go on kayak trips and nature hikes. But we really couldn't be bothered to put on our clothes to be on the river, while we could be naked inside the river.
Lots of hiking trails pass by the campsite, so for the hikers among you, this place is definitely a must. The river is also perfect for fishing and there are several impressive caves for you to visit. For the less active who are still willing to do something, we can recommend a drive on the mountain roads around the canyon where you will get spectacular views of the river far below.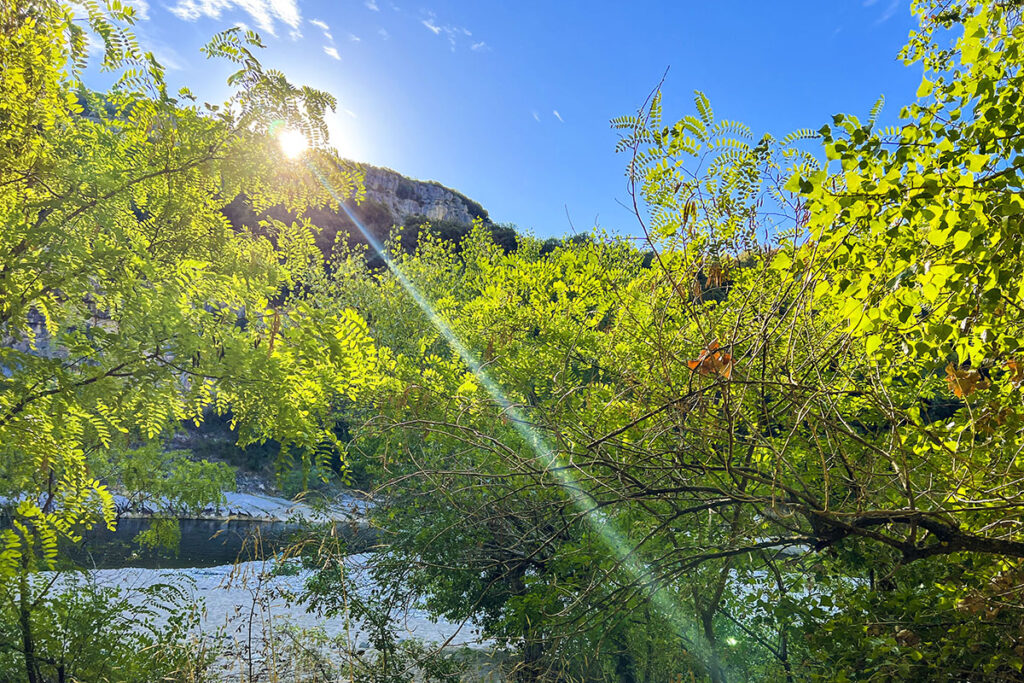 Staff & Guests of La Plage Des Templiers
It takes a certain type of person to appreciate La Plage Des Templiers, that much is sure. We loved it from the first minute, just because it's so different from most other naturist campsites. Just because it's not accessible by motorised vehicles, just because it's so funny to see our luggage come down with a cable cart, and just because we had to go on a hike before we would actually reach the campsite. The hike back up we loved a little less, but it was all worth it.
The other guests we found were also those who are willing to walk the extra mile to get to a spectacular place. Unlike most other campsites in France that are either dominantly Dutch, German, or French, we found a great mix of many nationalities. Belgians, Dutch, Germans, Spanish, Swiss, French, and Italians, were all represented. The ages were very well balanced too, ranging from the young families with a baby on their backs to a number of less young but definitely active couples.
There was quite a large number of staff around, of which few seemed to have reached the age of 35. From their accents, we could tell that they were mostly French or Spanish (or Italian, that's sometimes hard to say).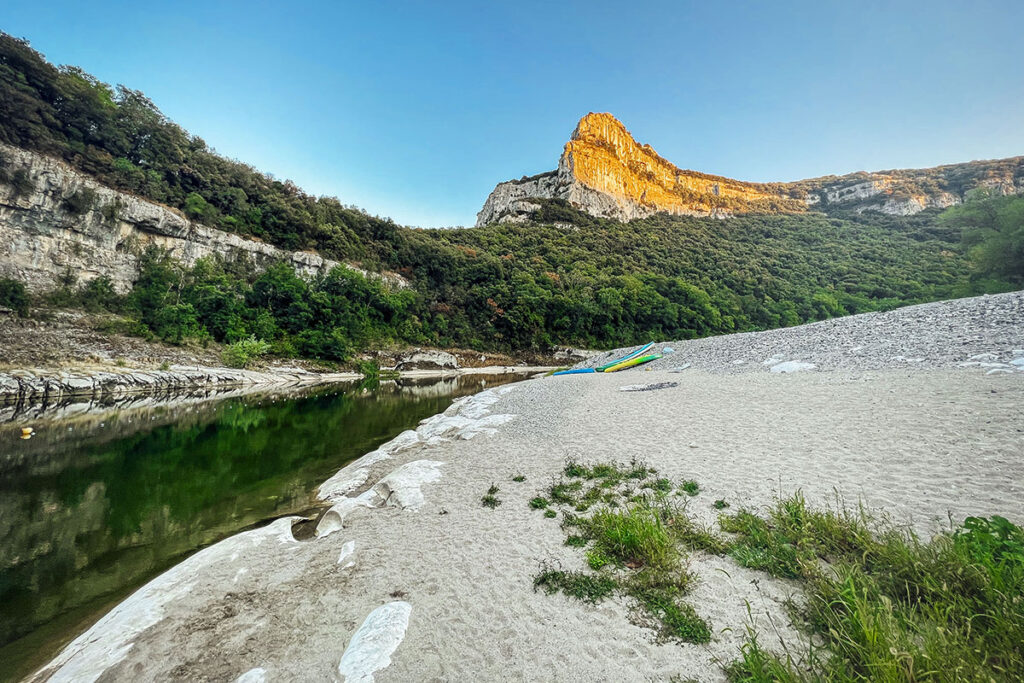 Book at La Plage Des Templiers
The best ways to book at La Plage Des Templiers are:
French and English are fluently spoken.
If this is your first visit to La Plage Des Templiers, we do recommend that you enquire about what you need to bring concerning utensils and bedding.
Summary
We said in the introduction that every naturist campsite is unique, but La Plage Des Templiers is definitely more unique than many others. If amazing nature, no artificial sounds, and impressive starry skies are your idea of a perfect naturist vacation, this is definitely a place that you need to put on your bucket list!
---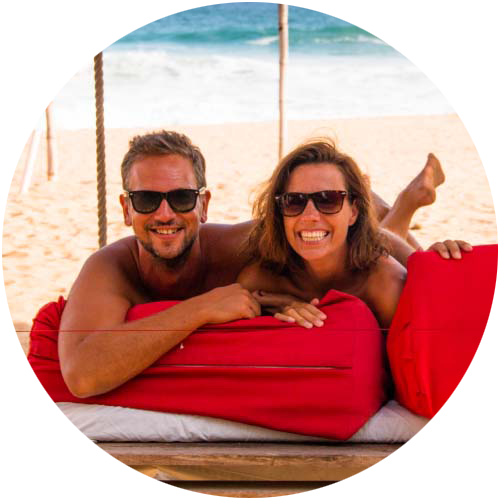 Support Naked Wanderings
Do you like what we do for naturism and naturists? Did we make you laugh or cry? Did we help you find the information you were looking for? Then definitely join our Patreon community!
---